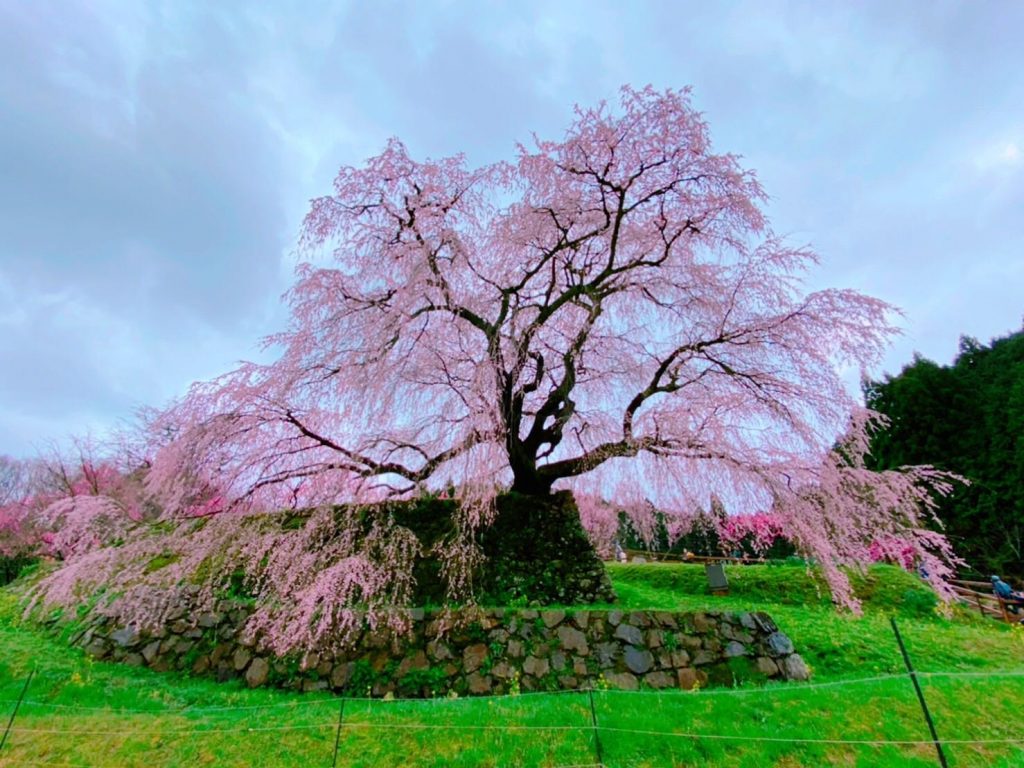 Matabei Zakura
This fabulous cherry blossom is called Matabei Zakura (Sakura).
The cherry trees with long and drooping branches is one kind of cherry blossoms.
This tree is said to be 300 years old. It is 13 meters high and its trunk is 3 meters around.
Around the cherry tree, many kinds of trees and flowers are in fully bloom.
You can see the pink-colored peach trees behind Matabei Zakura. The yellow ones are field mustards and narcissus. Also, you can see white lily magnolia.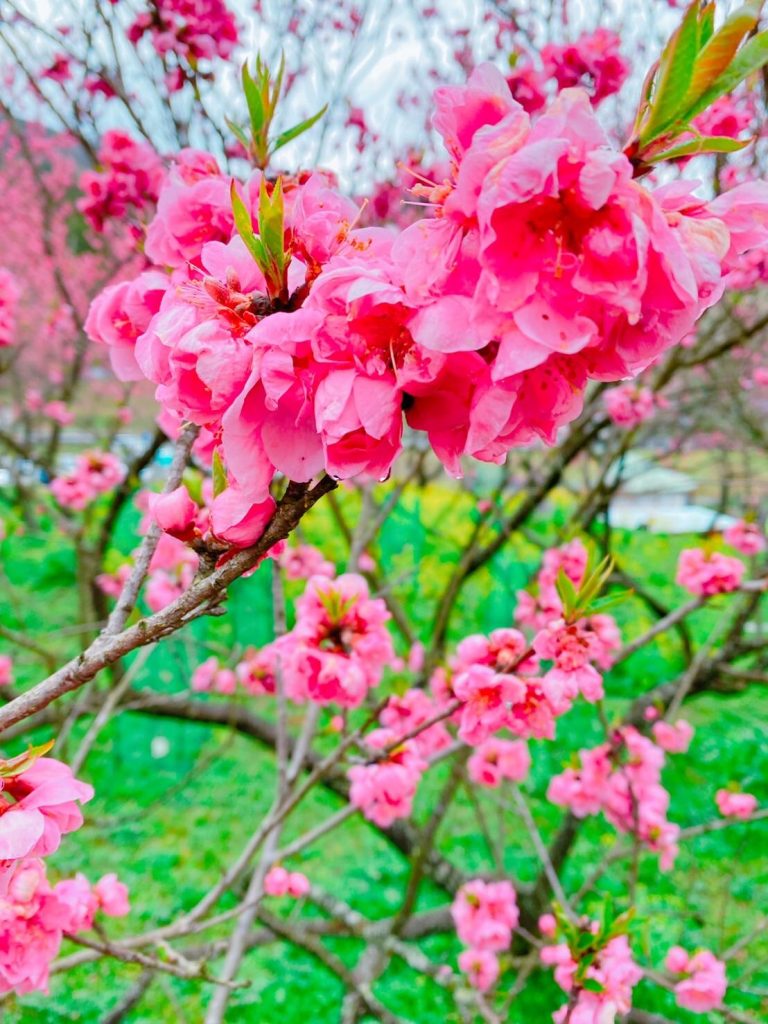 Peach trees
White lily magnolia
In this season, generally 50,000 ~ 60,000 of people visit here to appreciate this gorgeous spring scenery, but this year obviously  less people visited here.
I hope we can take you  here and see this cherry blossom on our tour next year!
This weeping cherry trees is in Uda City, 1 hour drive from Nara City.