April has begun!
In Japan, April is the month when financial and educational year start.

Today, I'd like to introduce Dorokyo Gorge.

Dorokyo Gorge is within the boundaries of Yoshino Kumano National Park, and is a huge canyon that straddles Nara, Mie, and Wakayama prefectures. It is officially recognized as one of the beautiful places of Japan.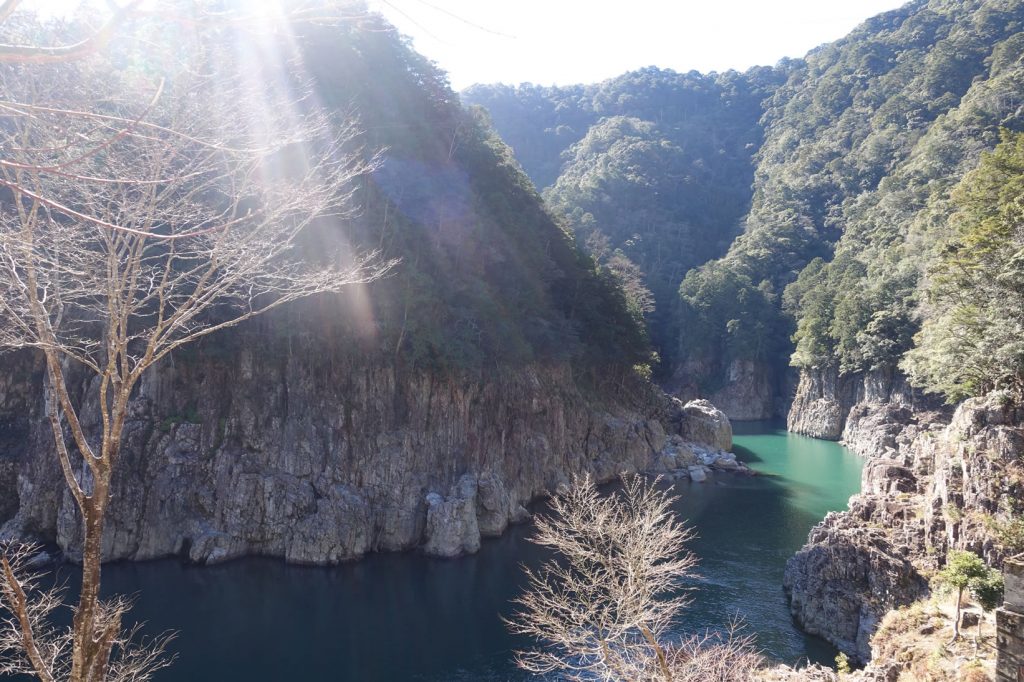 The beauty of Dorokyo Gorge is in its nature, like the emerald green surface of the water, the rough cliffs, and huge boulders woven into the landscape.
Since ancient times, huge waterfalls have gradually worn away the boulders to create jar-like pools below.
The 31-kilometer-long Dorokyo Gorge was created through the repetition of all of that erosion.
Upstream along the Kitayama River, the gorge splits into the Okutoro Gorge and the Shimodoro Gorge. The Shimodoro Gorge especially has many huge boulders and rare rocks, creating impressive and beautiful scenery.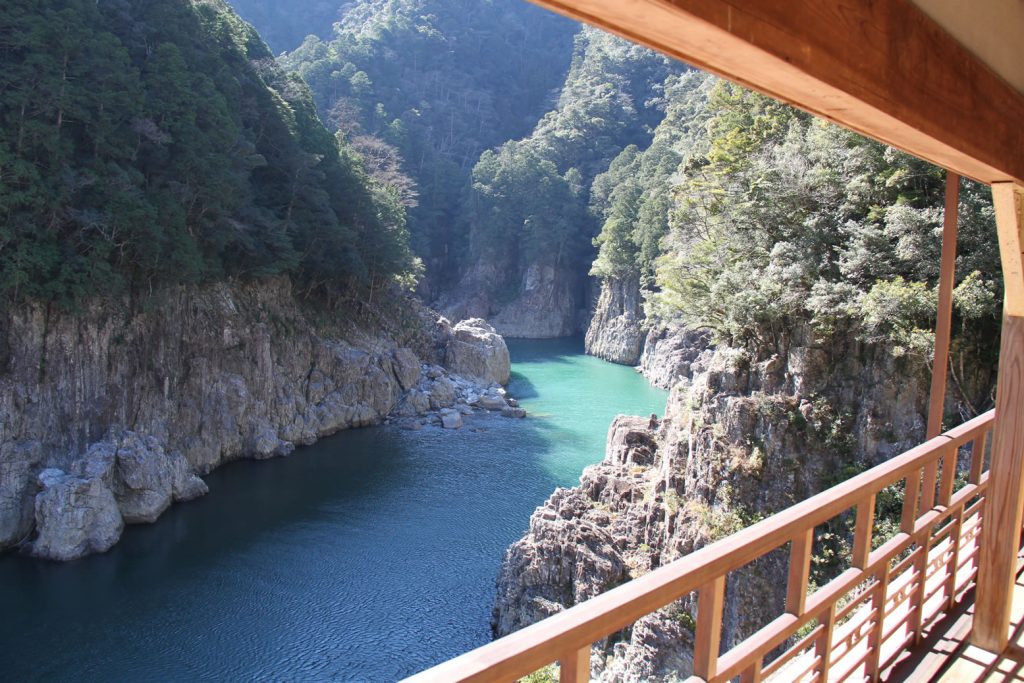 In Dorokyo Gorge, you can experience going around on small river boats, or also have fun on larger water jet boats.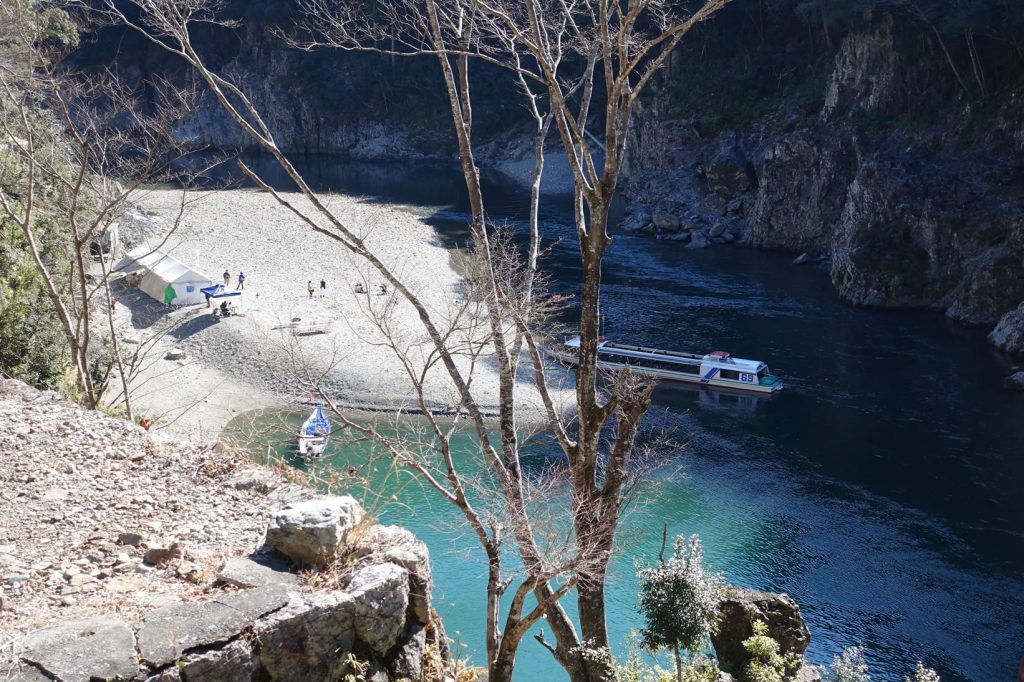 With fresh green colors in the spring and colorful leaves in the autumn, colorful flowers add an extra shade of color to this beautiful gorge throughout the four seasons.

There is a cafe up above the precipices of Dorokyo Gorge. It is called Doro Hotel. Even though "hotel" is in its name,  this is not a place to stay. It had once operated as a hotel, but today, it just operates as a cafe.