When you walk in a bustling area in Nara, Osaka and Kyoto, you will find a bunch of souvenir shops selling many kinds of key chains or strap-on charms. Some are cute, some are unique.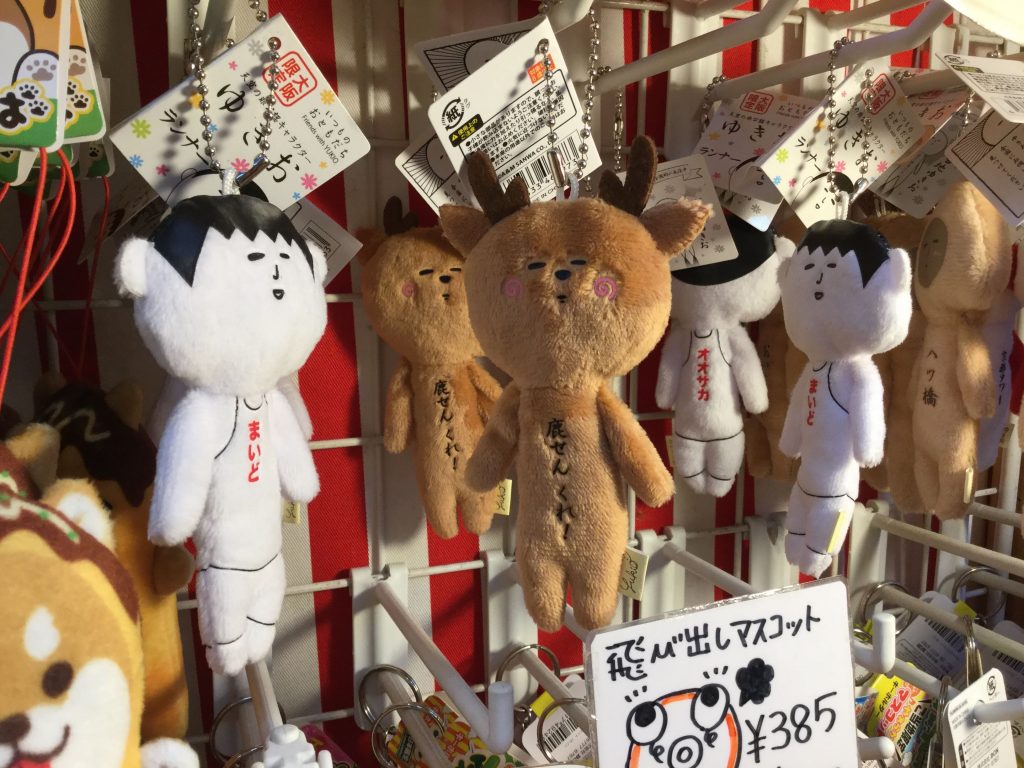 I'd like to introduce one of the charms with unique local mascots.
Can you guess what they are in the following photo?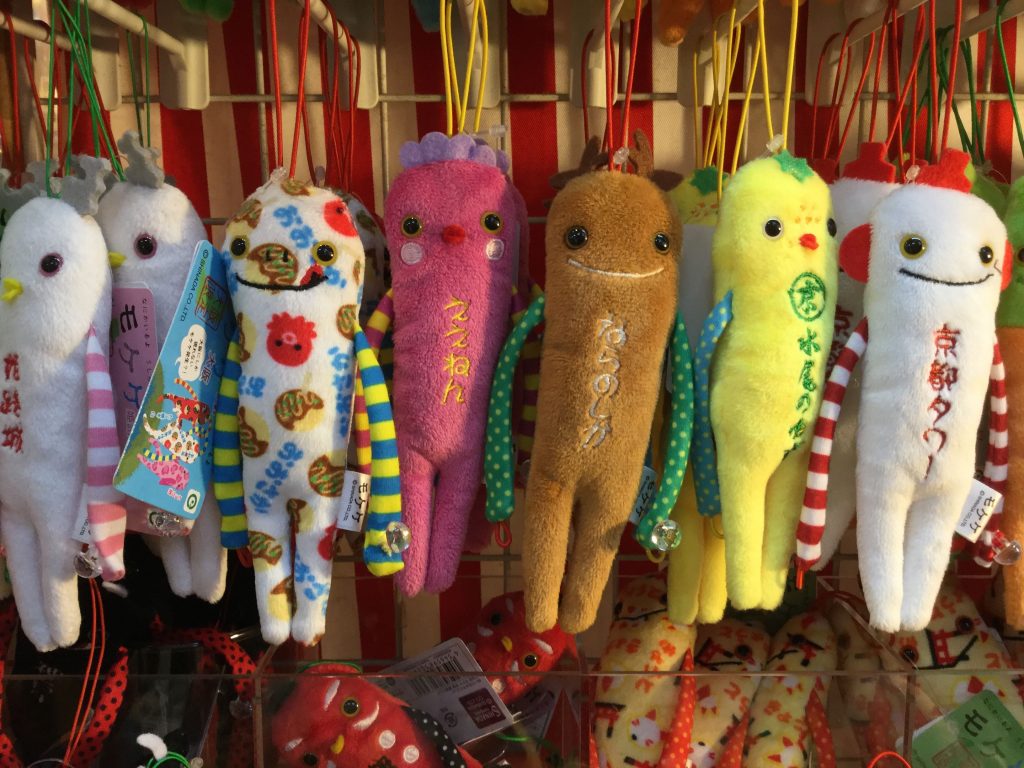 The brawn one in the middle is Nara Deer. The white one on the right is Kyoto tower.
It doesn't have to be resemble to them, but it makes people smile.
You can normally buy them with less than 1,000JPY, so why don't you buy them as a souvenir?