Yoshino cedar is one of those things that is well-known within Japan, but not so much in other countries. It is the cedar grown in the Yoshino region of Nara Prefecture, far south of Nara City and into the mountains near Mie and Wakayama prefectures. These are some of the oldest planted forests in the world, and the local forestry culture is still reflected in the daily lives of many residents today.

So what makes Yoshino cedar stand out from the rest?
First and foremost, its beautiful and rare grain. As the tree grows from spring to mid summer, it creates a light "spring grain" ring. From late summer through the end of autumn, a darker "winter grain" ring gradually develops. These are the year rings we count to see how old a tree is. Yoshino cedar trees are planted very densely, so they don't grow thick as quickly as other types of trees. Therefore, the year rings of Yoshino cedar are a lot thinner and more uniform than other trees.
When the log is cut from the side and straight to the middle, the grain turns from rings into perfectly straight lines. These thin, refined lines, the alternating spring and winter grains, display a soft brown with a tinge of red. This is the Yoshino cedar that people know. Housing, furniture, and other products made with this wood bring a unique elegance to any space.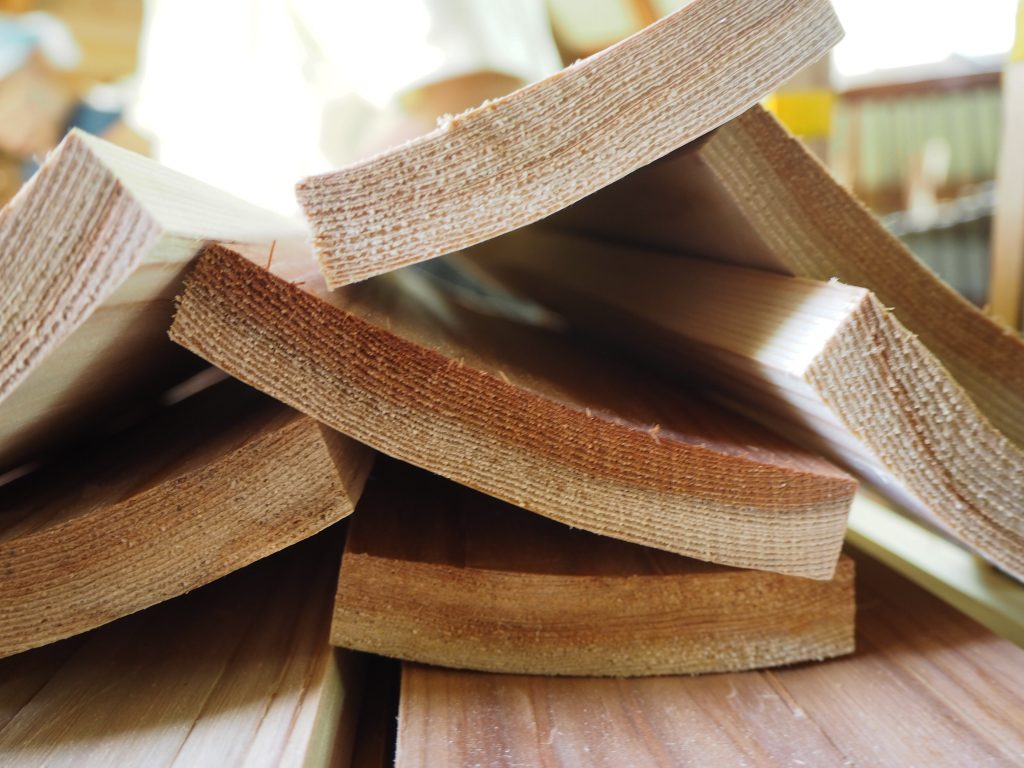 Historically, these fine rings played the role of a "wall" in sake barrels. The log wood be cut into cylinders about a meter long, and then those cylinders would be split like pizza. Then material to make the sides of the barrel would be cut with a curved blade, parallel with the rings. Each piece might have eight or nine years of rings. These meter-long pieces would be bound together and into a barrel by a craftsman. Yoshino cedar was considered to be the best material for sake barrels, so this industry thrived with the popularity of sake during the Edo period.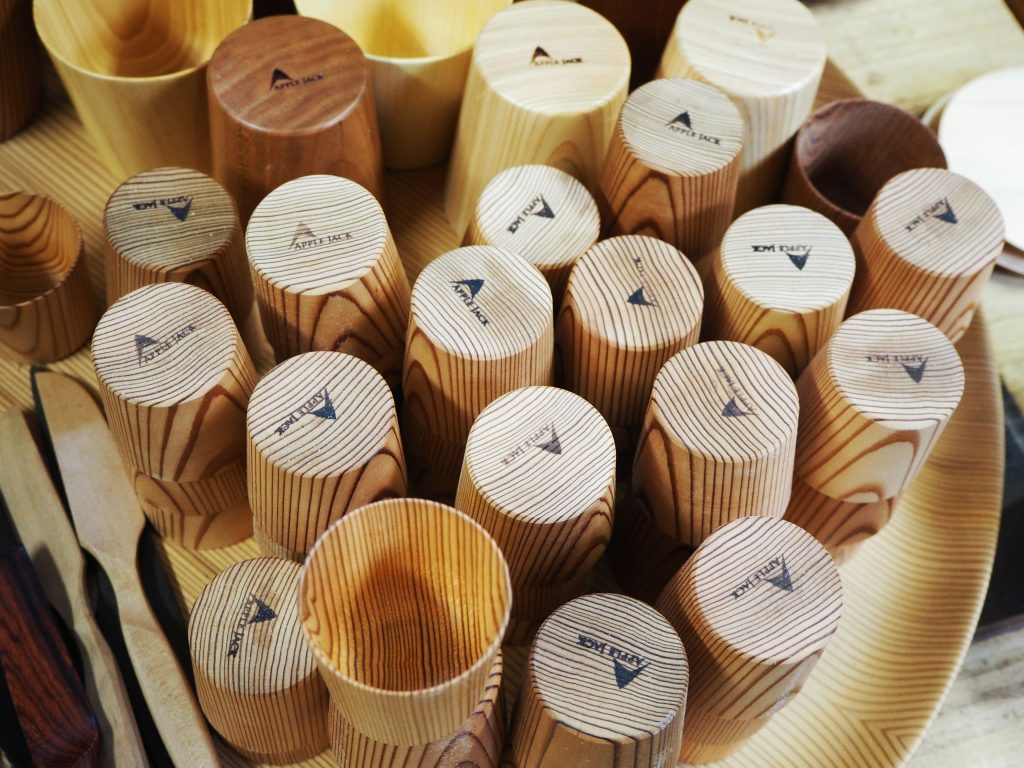 Yoshino cedar takes a lot longer to grow than other types of wood. Trees are typically cut when they are anywhere from 80 to hundreds of years old. This means that, just as previous generations planted trees for us to live off of, our generation must re-plant those trees for future generations to live off of. It is all part of preserving the mountains and environment.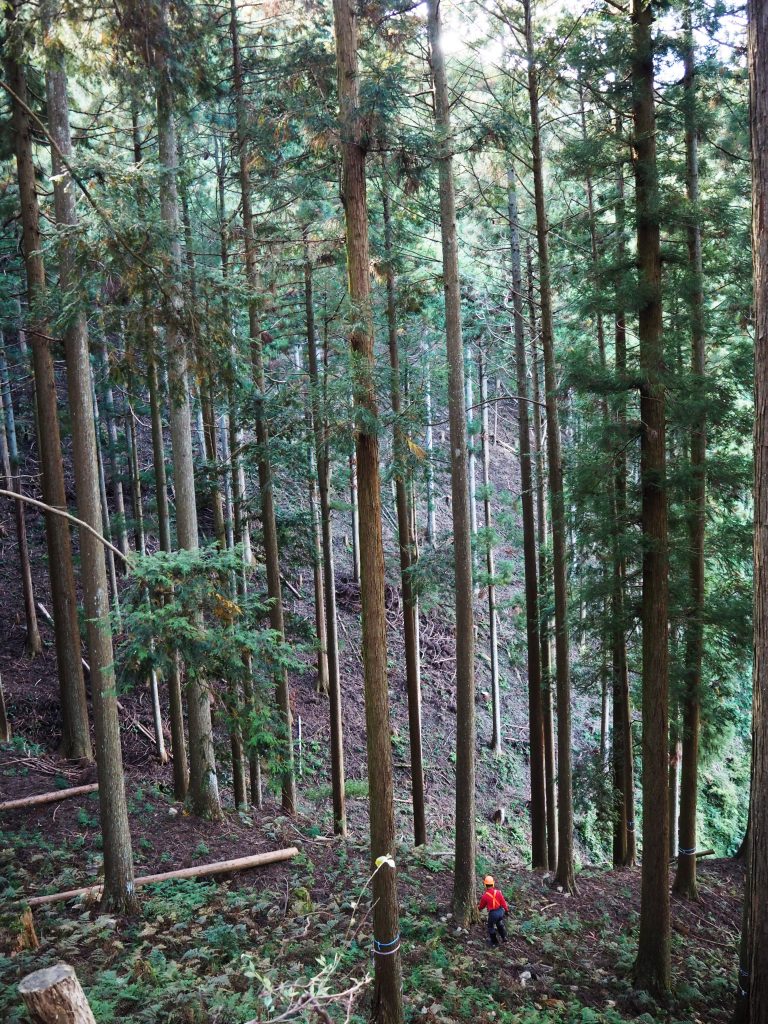 If you come to the Yoshino region, you will see mountains full of cedar trees, and some cypress trees. These mountains are the source of water for so many living things in this area and down the river. It means that while Yoshino cedar is a beautiful wood that brings us delicious sake and elegant interiors, it also plays an even larger role in supporting life in this area.