Just as the cherry blossoms have fluttered away, tulip season is right around the corner.
Every year at Nara Prefecture's Umamikyuryo Park, many families come to enjoy the large number of tulips blooming all around.
This year more than 500,000 tulips are planned to bloom, which will be the most in the Kansai area. We're sure your eyes will enjoy the red, white, yellow, and many colorful tulips there.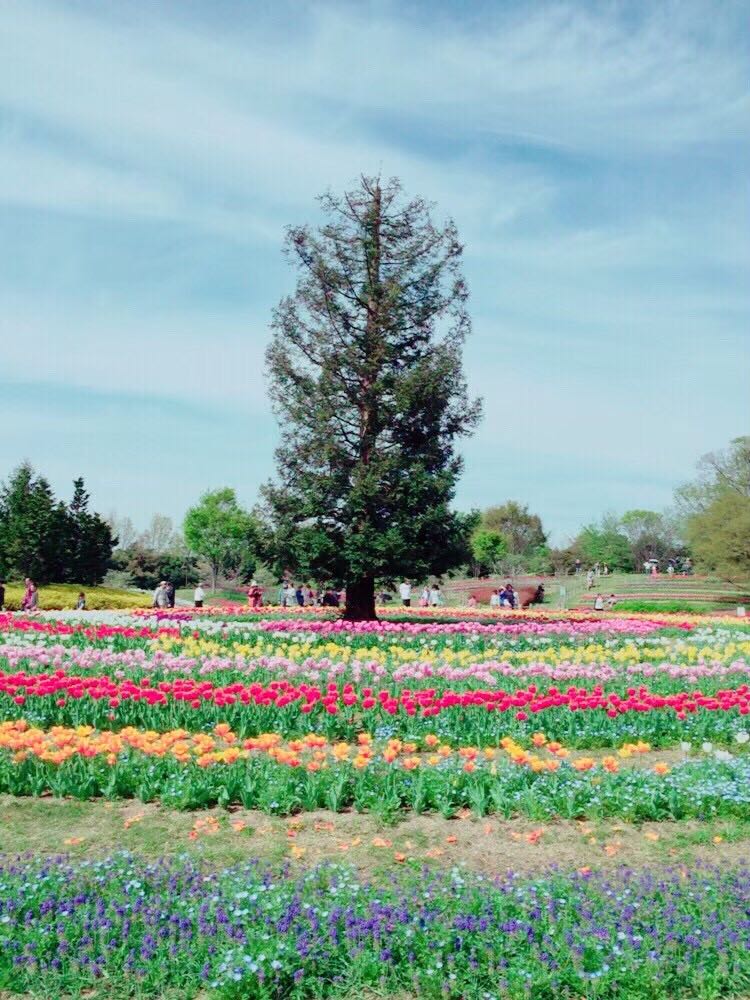 Straddling the towns of Koryo-cho and Kawai-cho, Nara Prefecture's Umamikyuryo Park is surrounded by nature and history, and is one of the best parks in Nara Prefecture.
It is about a 20-minute walk from Kintetsu Ikebe Station on the Tawaramoto Line, or a 15-minute bus ride from Kintetsu Goido Station on the Osaka Line. There are more buses running when there is an event.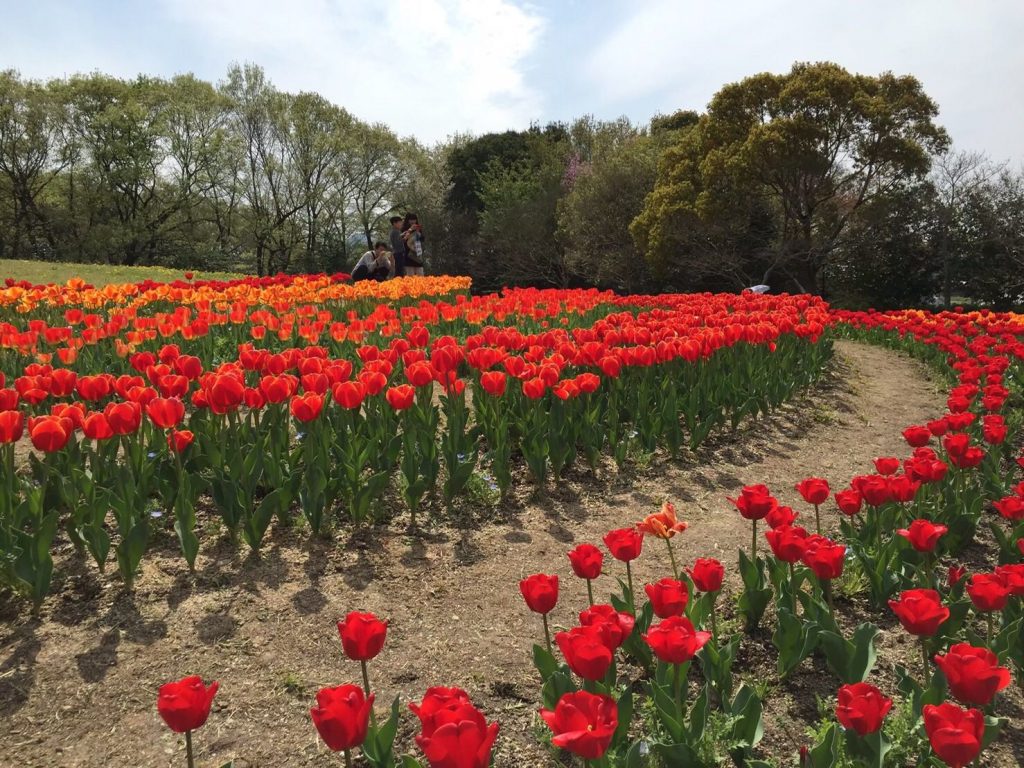 Since it is located within the Umami Tumulus Area, there are many ancient tombs still within the park grounds.
There is also play equipment for children, cafes, and restaurants, so there are plenty of facilities for the entire family to enjoy.
Proudly blooming in this wide park are cherry blossoms and tulips in the spring, then roses, irises, and sunflowers in the summer, and then dahlias and cosmos in the autumn.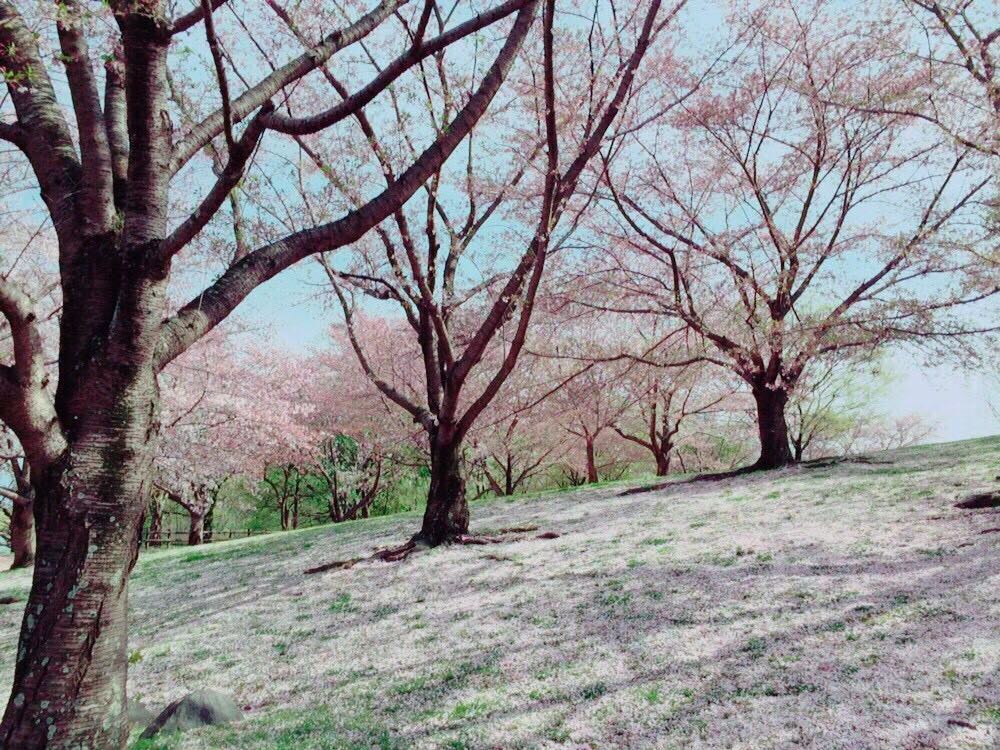 Many wild birds visit this park as well. In addition to wild birds we can see year-round like the Japanese Pygmy Woodpecker, Japanese White-eye, and the Spot-billed Duck, there are also migratory birds that we can see in winter.
Just so you know, there aren't any trashcans within the grounds of the park. In order to keep our beautiful park clean, we ask that everyone take their trash home with them.