Kotoka is a brand of strawberries from Nara Prefecture.
These strawberries make it around the market from late December through late May. Recently, I don't just see Kotoka strawberries in fruit shops or grocery stores, but I also see them used in many desserts as well.
With a glossy red and strong fragrance, they are known for their deep, rich flavor that comes from a high level of sugar and tartness.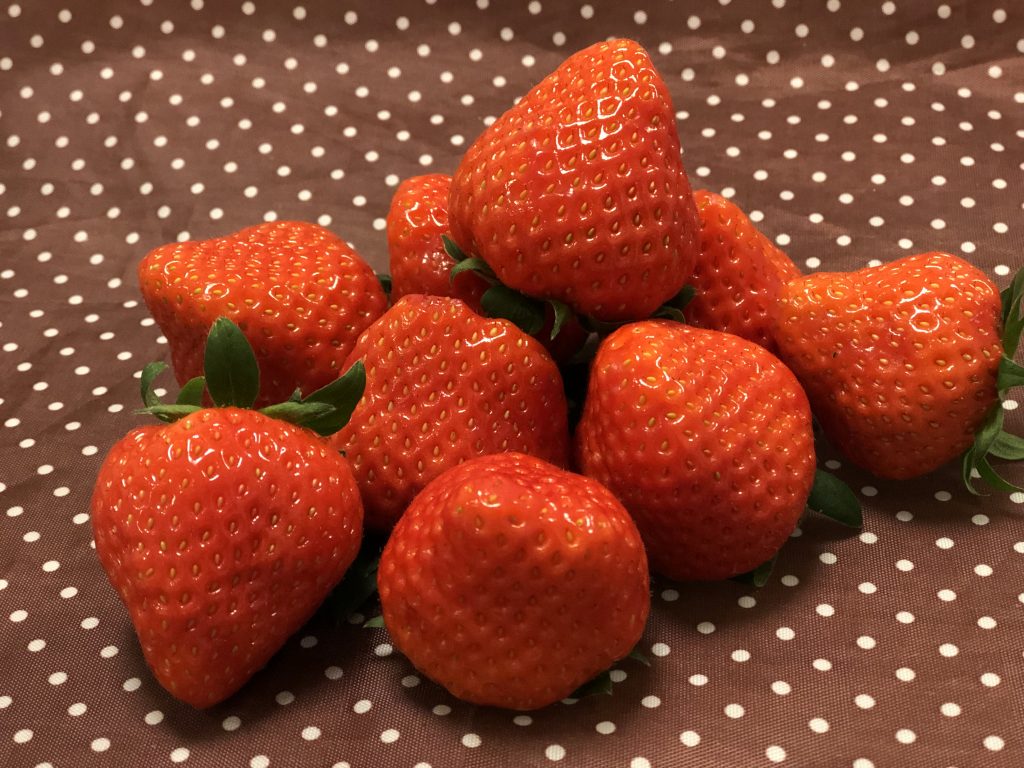 Heading down the shopping street just east of Kintetsu Nara Station, there is a place that sells strawberry daifuku desserts that luxuriously use Kotoka. It is Daibutsu Ichigo's "Kotoka Strawberry Daifuku". They sell a special version that has a Kotoka strawberry that is larger than the daifuku itself. As this is Nara, it comes with a cookie shaped like a deer. Until now, strawberry daifuku has always been a round dessert with a strawberry inside, but this one has the strawberry on top and is very cute.
It is also very instagrammable.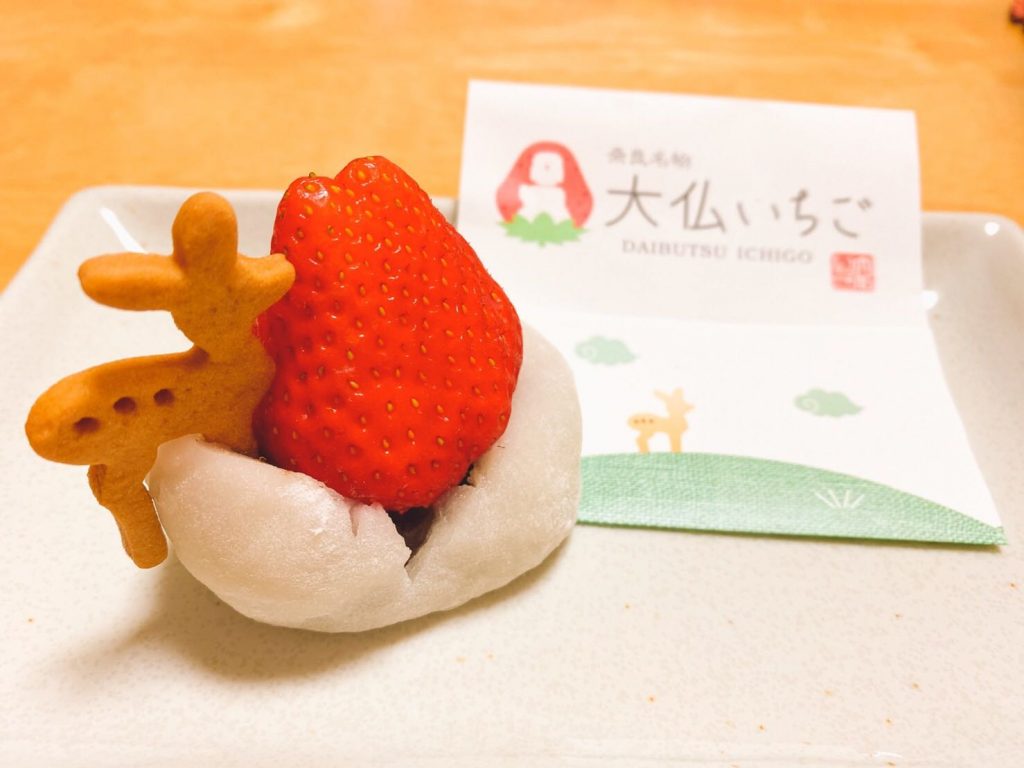 In the showcase, they sell chocolate daifuku, custard daifuku, and other flavors.
There is also a special version of the strawberry daifuku that is only available when they have large strawberries.




Since Kotoka strawberries have more sugar than other strawberries, they would be delicious as jam or as other products. Since they are high-grade strawberries, the price might be a little higher.

Japanese fruits usually have a higher amount of sugar and are popular abroad.
Strawberries are especially popular in Asia. There aren't many Kotoka strawberries produced, so they are difficult to get our hands on. If you come to Nara during Kotoka season, it is one of the Nara specialties that I really want you to try.