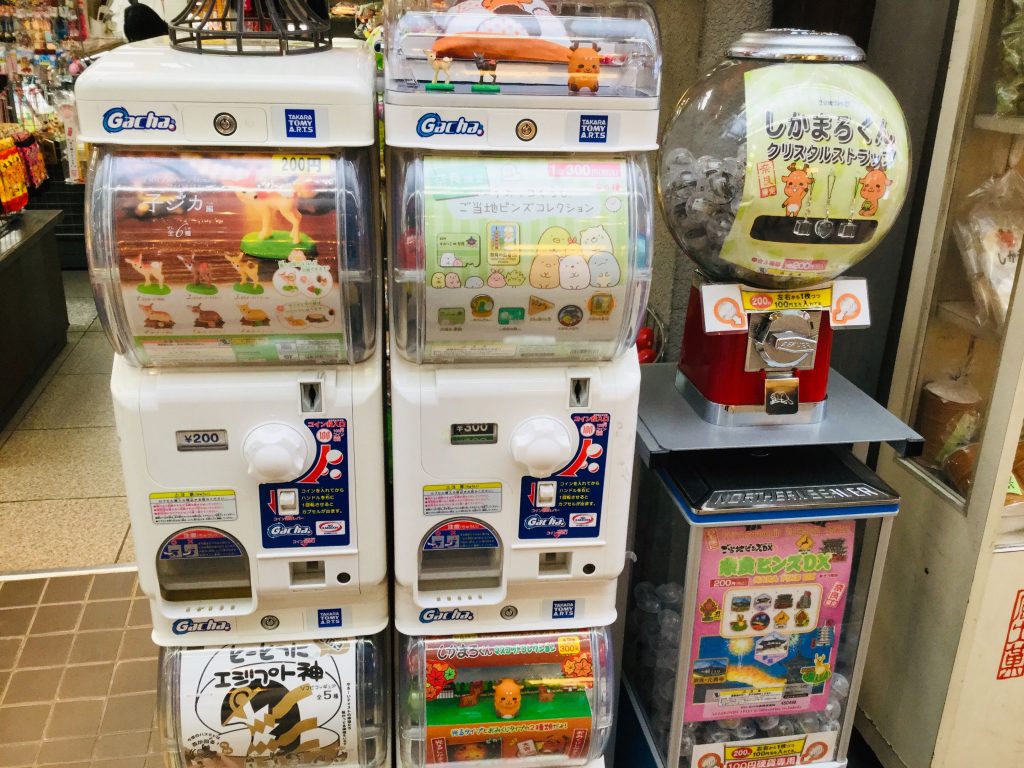 Have you ever heard the word "gacha-gacha"?
It is the name for a unique kind of Japanese toy. We insert our money into the slot, twist the handle (which sounds like "gacha-gacha"), and out comes a toy in a small plastic capsule.
Typically one machines will have five or six different kinds of toys inside, and we don't know which one will come out. It is all luck.
We often see these machines at tourist spots, shopping streets, and train stations. If you have ever visited Japan, you've probably seen these.
There are very many different kinds of gacha-gacha machines. You can find anything ranging from the incredibly cute to the somewhat strange. For just a few hundred-yen coins, you can buy any of them.
Today, I would like to introduce one of the toys that says, "Nara". It is from the gacha-gacha Bambi series.
Here is a photo of the one I got.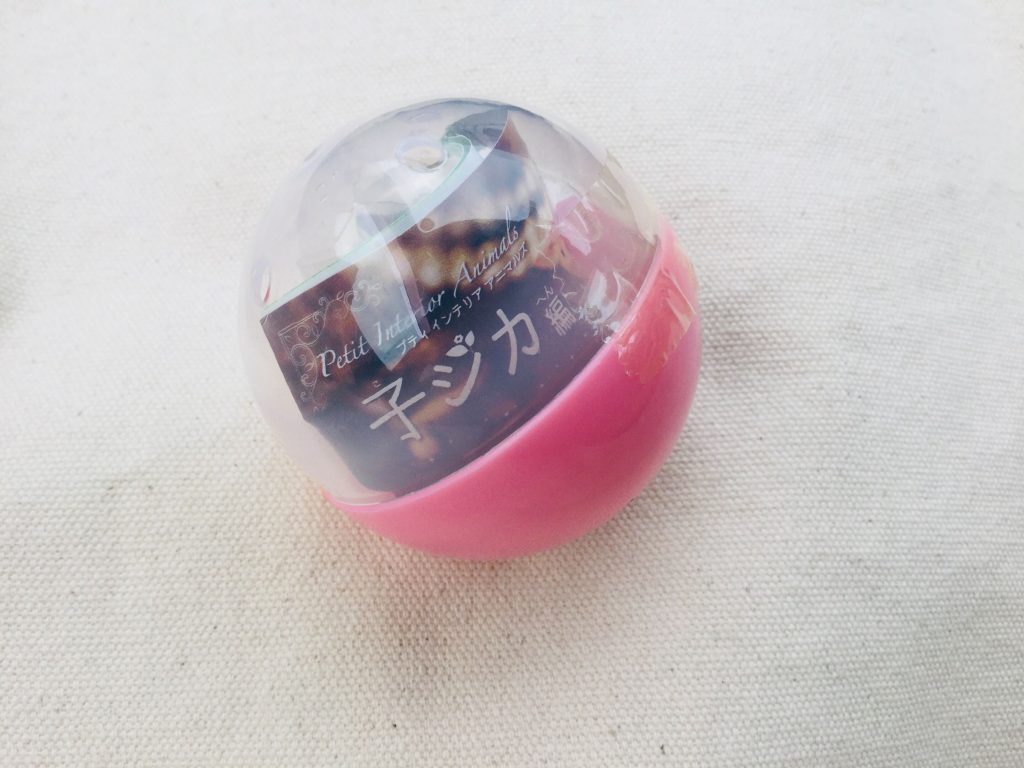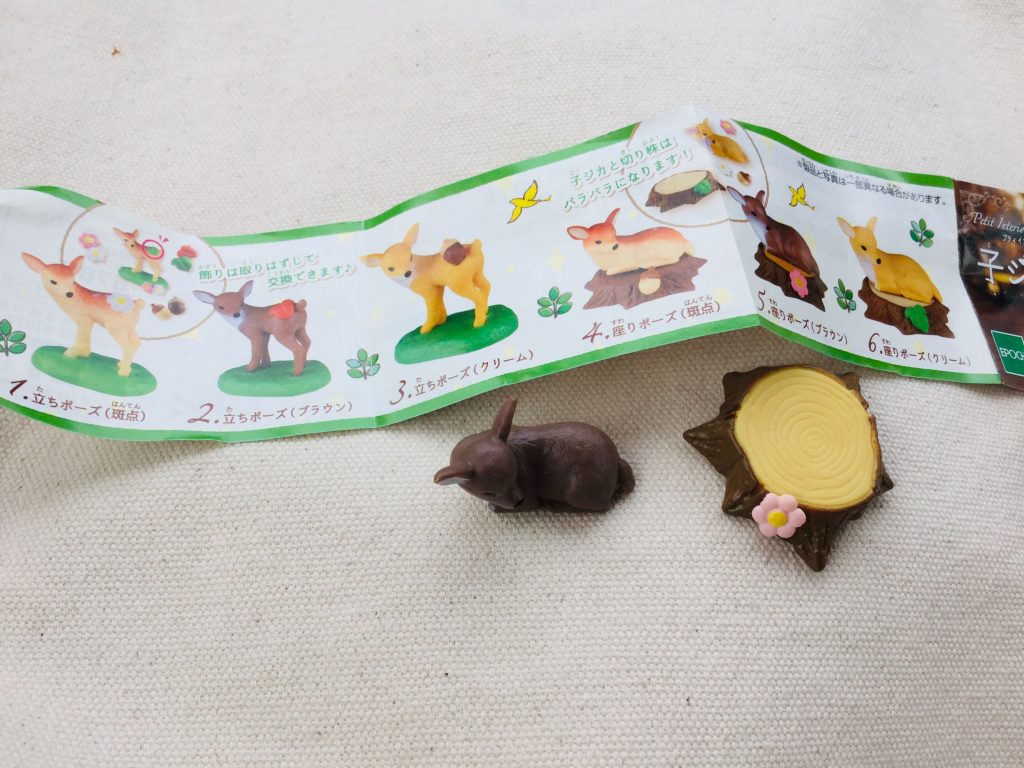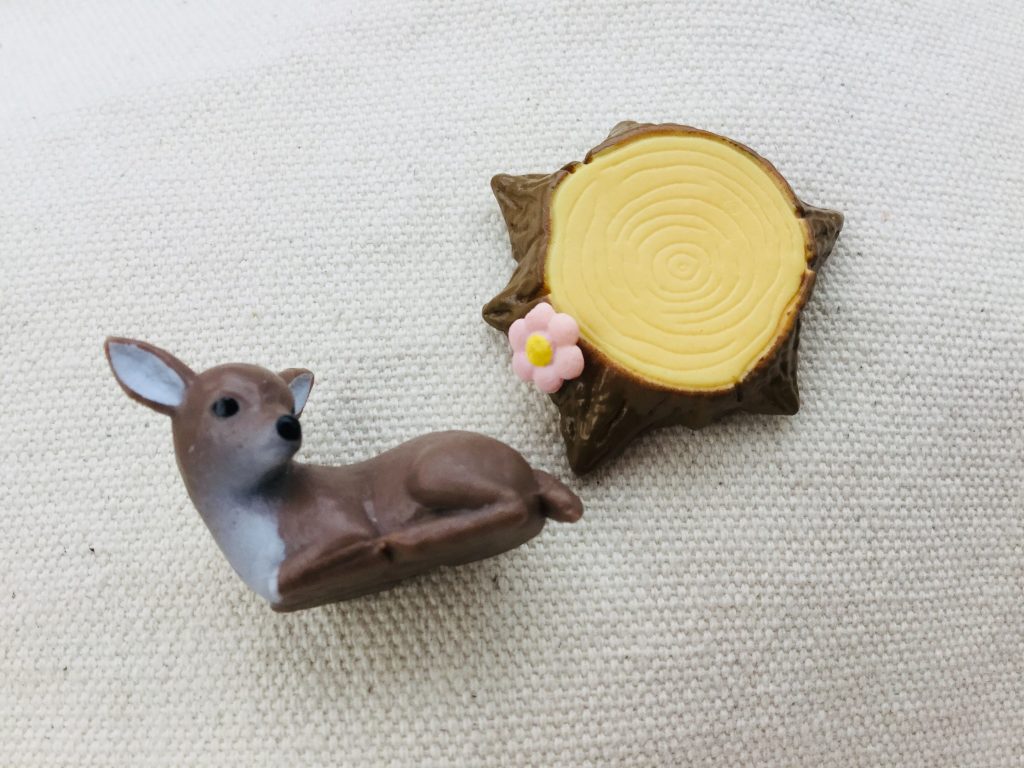 I have tried this machine twice before, but unfortunately I got this one last time, too.
To be honest, I was hoping for the Bambi in a standing pose.
I will probably continue buying these until I get that one.
For the same price as the "shika senbei" deer crackers, how about you try your luck with this small souvenir of Nara?