Mehari-zushi is a ball of rice wrapped in a pickled takana leaf.

This traditional food of Nara's Totsukawa Village has long been packed as a lunch for people working in the mountains and in agriculture.
It is not just eaten in Totsukawa Village, but also in the Kumano Region that covers parts of Wakayama and Mie prefectures, along with the Yoshino Region in Nara Prefecture.
The "mehari" in mehari-zushi comes from "meh-oh-haru", or "to bulge one's eyes". There are various theories regarding the origin of the name, for example a person opening their mouth wide to eat a big rice ball, to the point that their eyes bulged, or that the rice ball was so delicious that their eyes bulged.
The inside is usually vinegar rice, but this depends on the household.
It has recently become very popular as a lunch to take on a walk along the Kumano Kodo Path.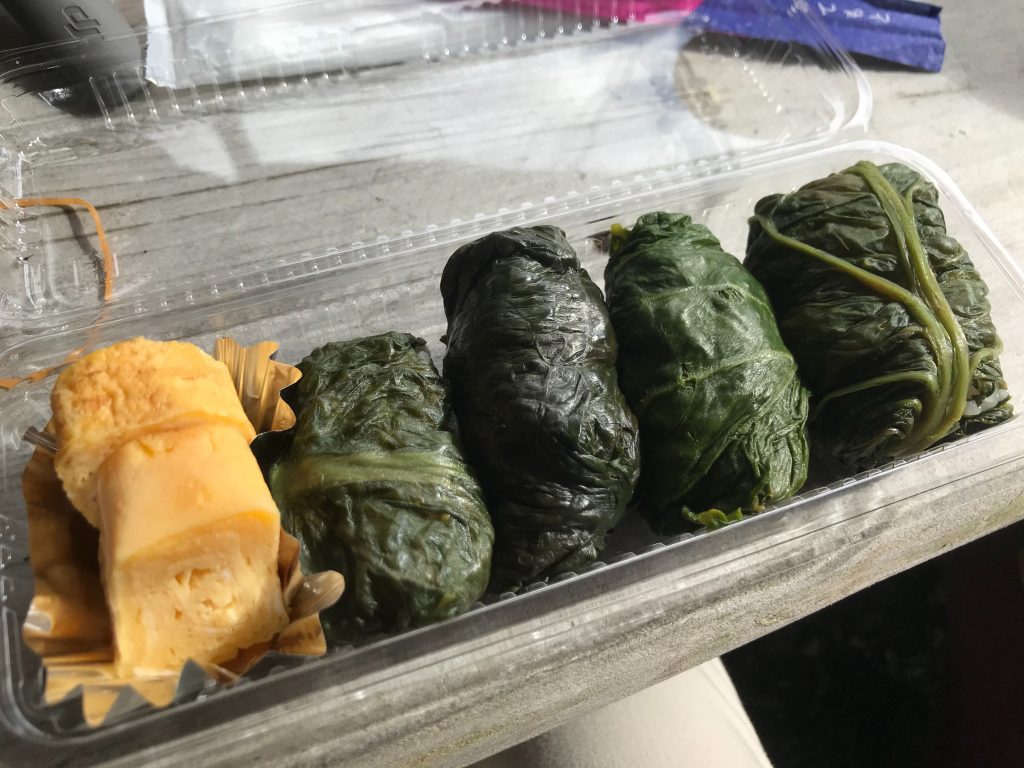 In Totsukawa Village, you can experience making mehari-zushi. Locals will take their time and show you how to properly make it, and this experience has been very popular among travelers from other countries.

1. Place rice on top of a takana leaf.
 There is a front and back of the leaf, so be careful!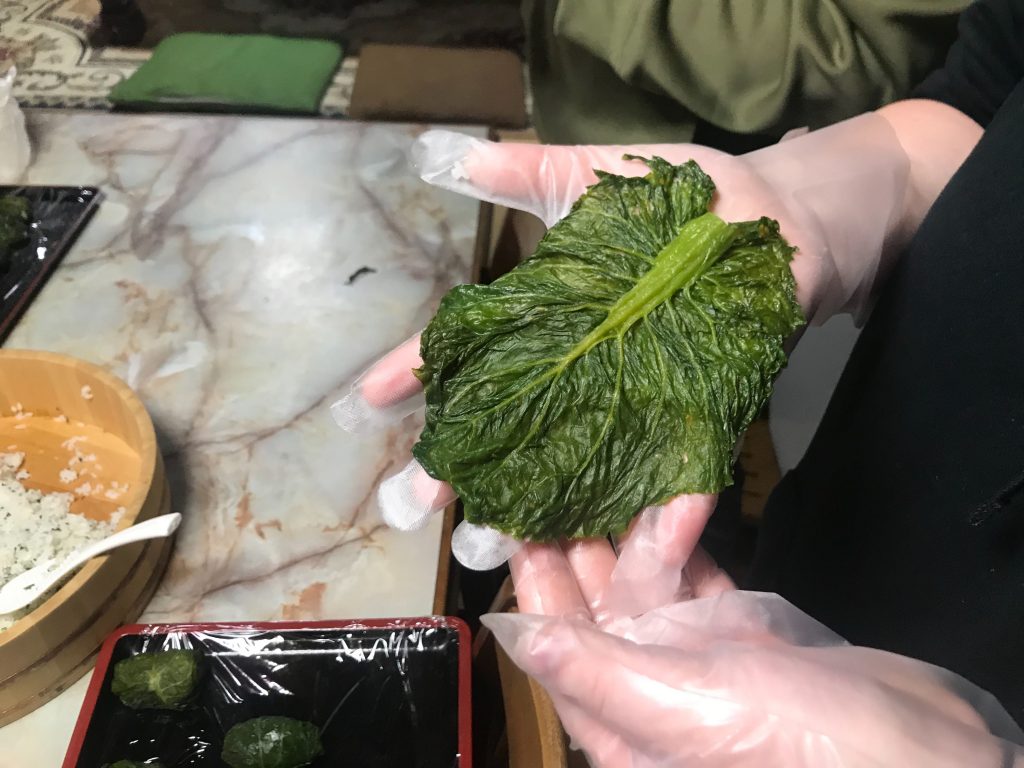 2. Wrap the leaf around to cover the entire rice ball.
The takana leaf tears easily, so be careful. It's delicious if you put bonito flakes inside the rice, so put in as much as you like.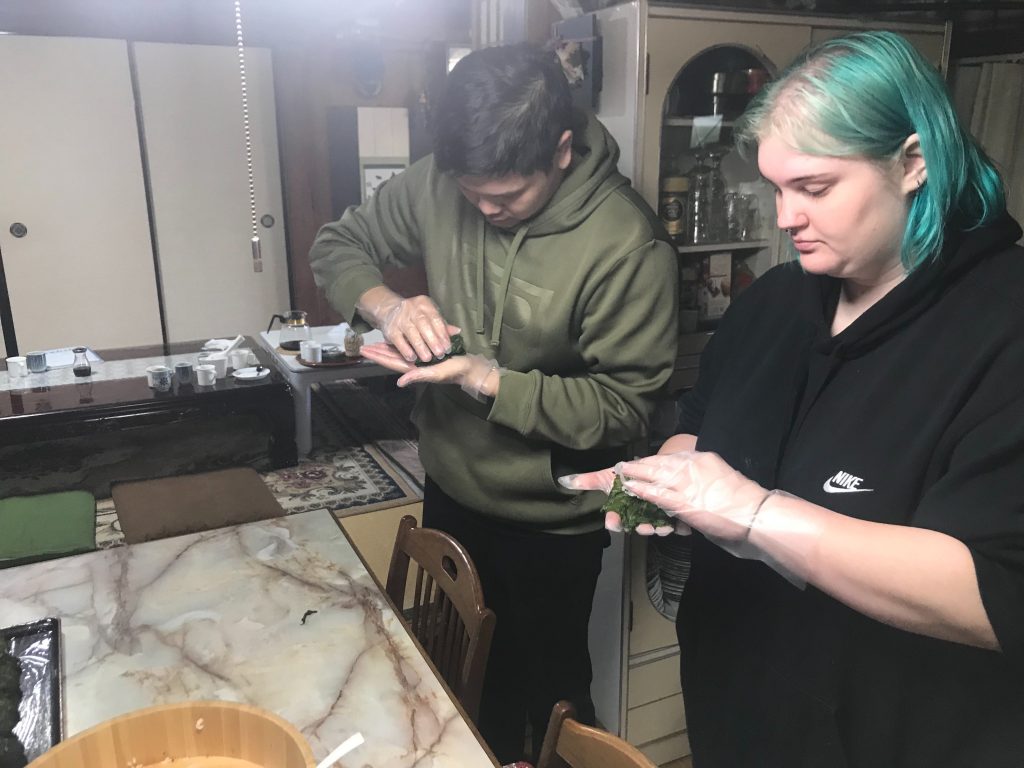 3. Finished!
The trick is to wrap the rice without wrapping it too tightly.
That will turn it into "chubby" mehari-zushi.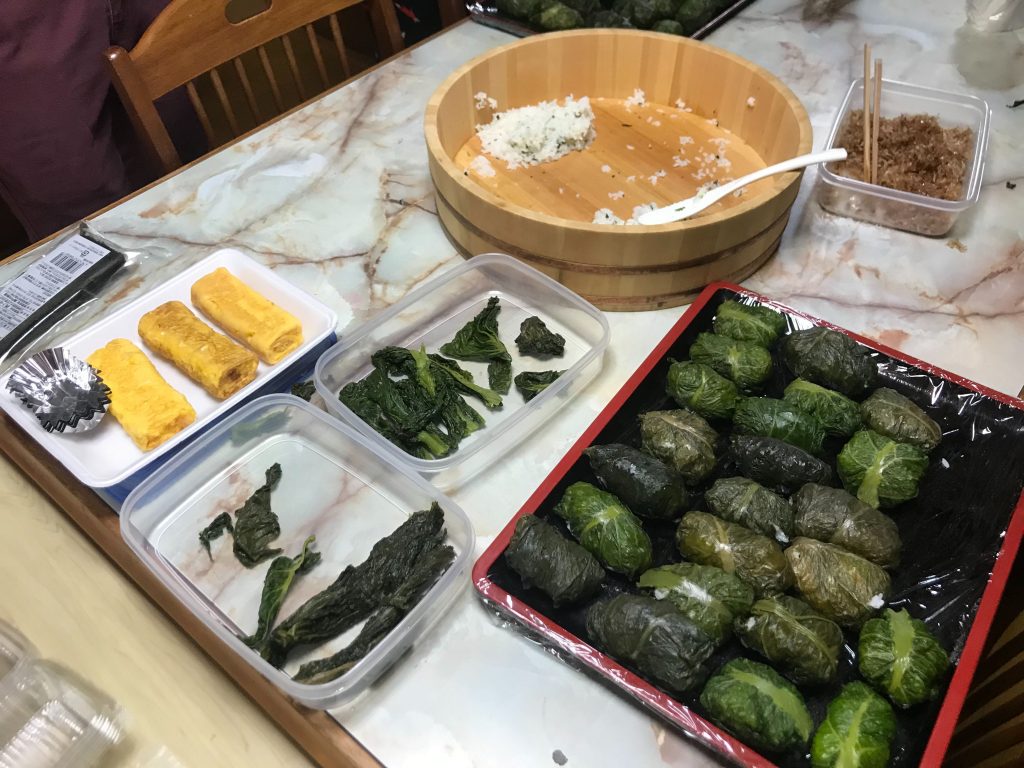 Eating mehari-zushi outside is especially fun. If you are interested, please feel free to ask us.