The most famous cherry blossoms in Japan, the somei-yoshino cherry blossoms, are usually blooming from early March (Kyushu) through late April (Hokkaido). In contrast to that, we refer to cherry blossoms that blossom in January through March as "early blooming cherry blossoms".
The Kawazu-zakura, Kanhi-zakura, Atami-zakura, and Okame-zakura are known for blooming early. You can see them especially in Okinawa and Shizuoka Prefecture.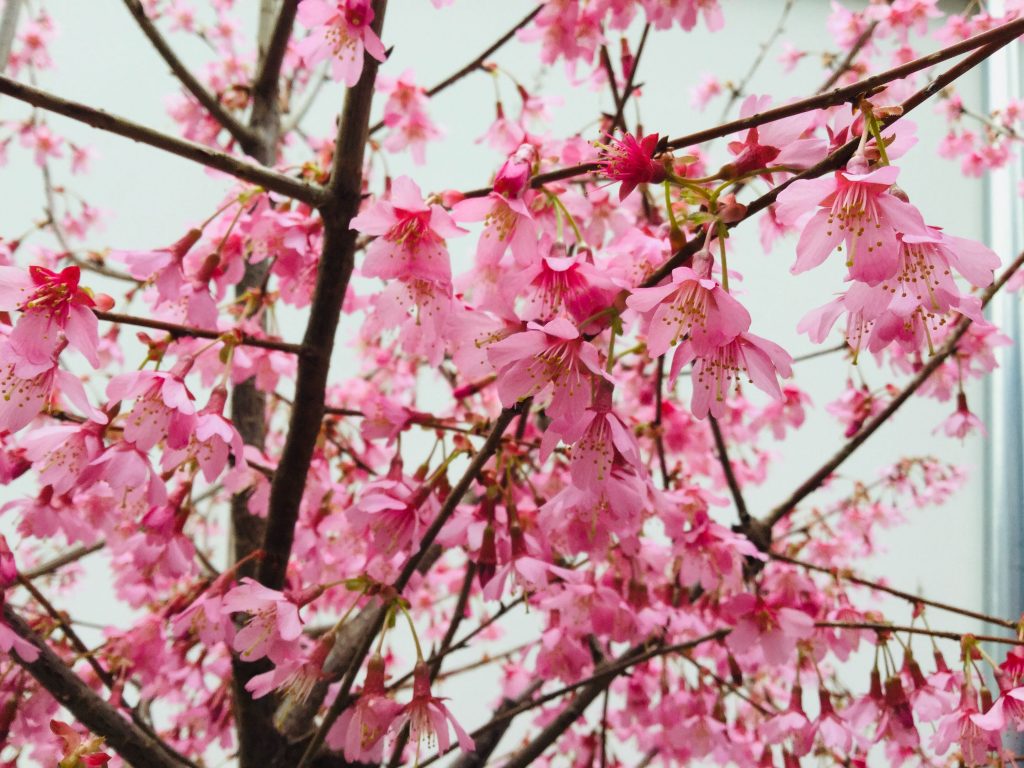 Okame-zakura
I live near Kasuga-taisha Shrine. It is now early March, and the best season to see the plum blossoms. Just walking around this neighborhood, there are houses all around that have planted plum trees. As I walked around and admired those, it seemed like one of them, but then I discovered a cherry blossoms in full bloom. When I saw that, I had the realization that spring was here. Though this tree is a little early…
Every year, the timing of when the cherry blossoms will bloom is always a topic of conversation, but this year it is a little difficult to predict. There is the thought that they will bloom early due to the warm winter, but hmmm, I wonder what will happen.
Anyway, I can't wait to see the cherry blossoms in full bloom!