The Yamanobe Path is one of the best known ancient paths of Japan.
It is an ancient path that runs north-south along the edge of the Nara basin and the hem of the mountains. This course that goes from Tsubaichi through Miwa, Yanagimoto, and all the way to Isonokami-jingu Shrine is called the Yamanobe-no-Mich Path. It is said that it originally went even farther north to Nara, and that it is the oldest path in Japan.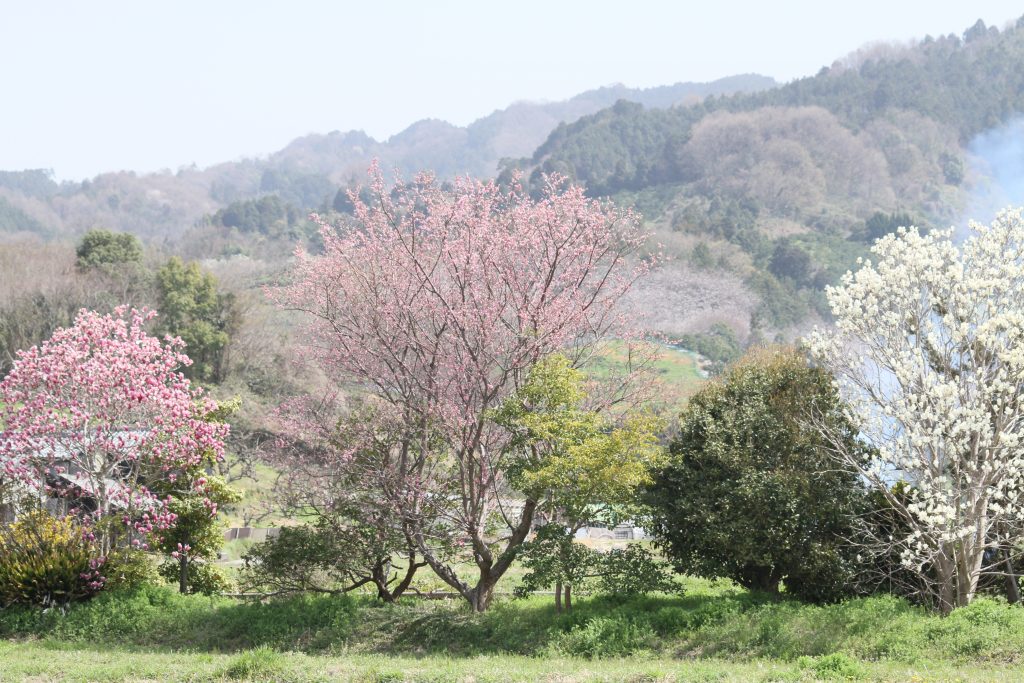 Along the road are a number of famous remains that appear in the Kojiki, Nihon Shoki, and Man'yoshu, inviting us into the world of mythology and the romance of ancient times.
Enjoy the view of the three mountains of Yamato and Mt. Nijo sprouting up from the Nara basin below, and I recommend this place as an ancient path good for an easy-going walk.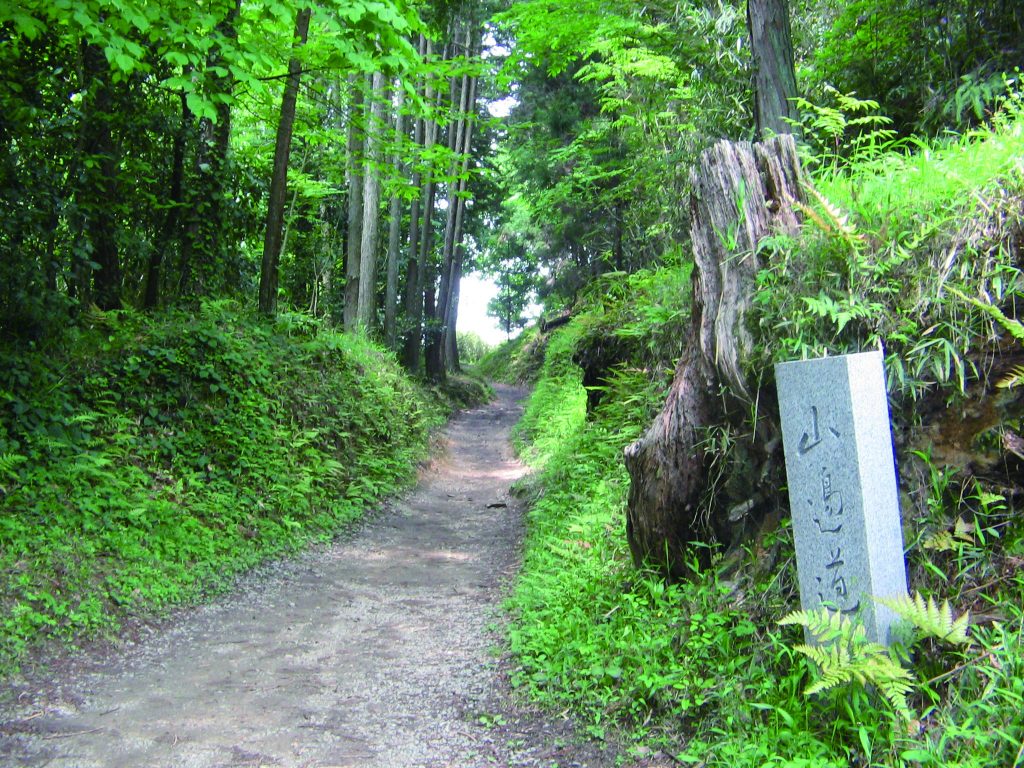 The Yamanobe Path is 26 km in length, but the 16 km between Sakurai Station and Tenri Station (most of it is designated as a Tokaido walking path) still has the feel of ancient times and is enjoyed by many as a hiking course.
Along this hiking course, you can see many temples, shrines, and ancient tombs.
While walking along this peaceful path, beautiful seasonal flowers, persimmons, and other fruits come to greet you.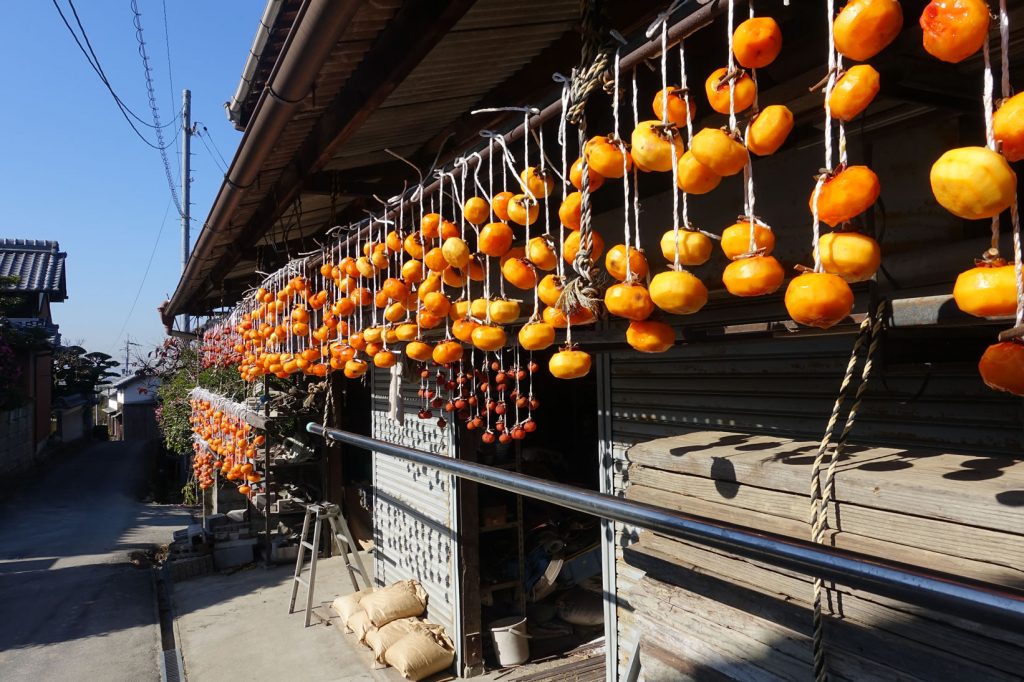 We recommend walking the popular 16 km course by starting at Sakurai Station.
Perhaps the most famous place along the path is Omiwa Shrine, a shrine that worships its sacred body of Mt. Miwa and is the oldest shrine in Japan. There are also Chogakuji Temple, moated settlements, and Isonokami-jingu Shrine, so there are many great places to see along this path.
The Yamanobe Path is enjoyable in any season, so for those who would like a nice, relaxed walk, please check it out.