3 years ago, before I moved to Nara, I traveled Nara. Staying in Nara Hotel was one of the many things I was looking for to do in Nara.
Opened in 1909 as an official Kansai guesthouse, this historic hotel has welcomed VIPs from all over the world, such as Edward VIII and Ms. Audrey Hepburn.
In 2019, they commemorated the 110th anniversary of its establishment.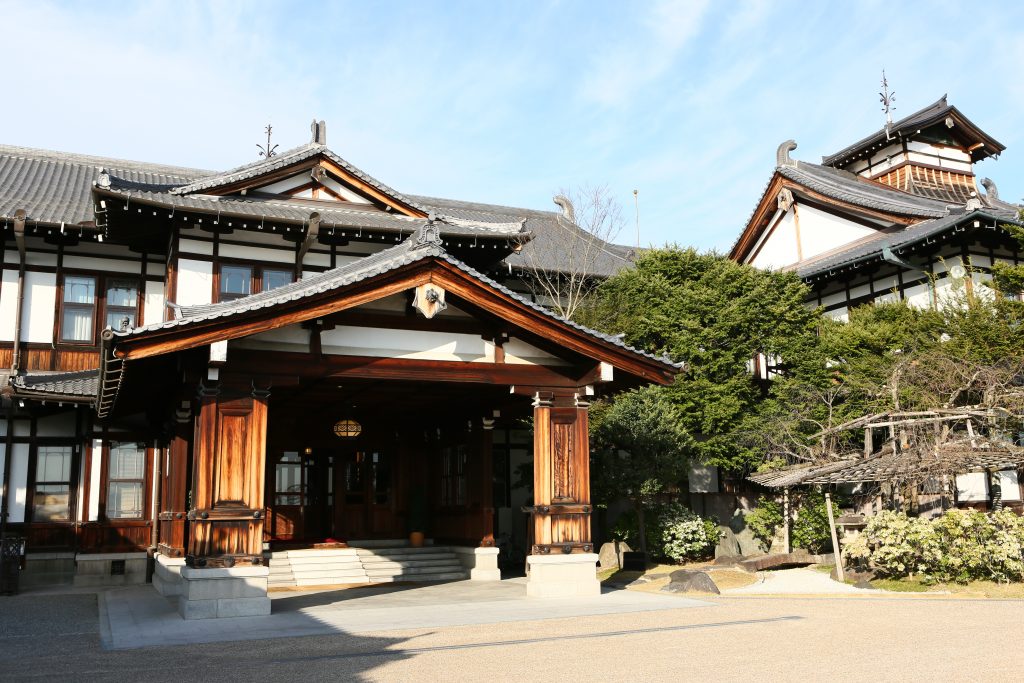 First, you will notice the hotel's wooden, Japanese-style exterior. It was designed by one of the most famous modern architects in Japan, Mr. Kingo Tatsuno, who also built Tokyo Station and the headquarters of the Bank of Japan. Its grand entrance, coffered ceiling and chandelier make you feel you have slipped back in time. Professional hotel staffs welcome you.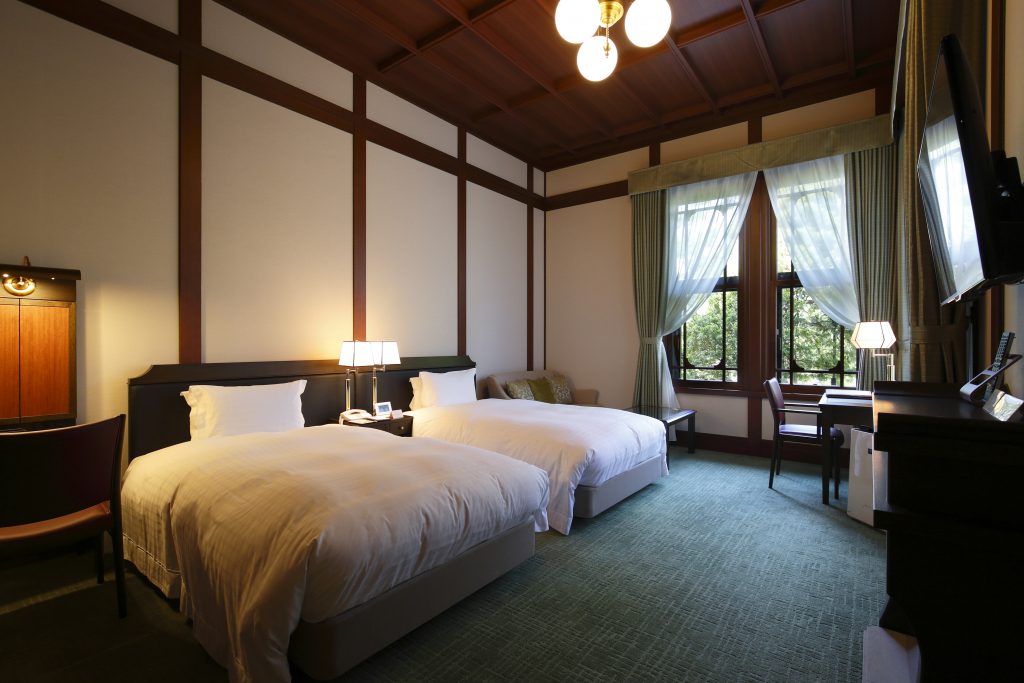 In the main building, there are 62 guest rooms. The high ceilings, classical furnishings, subdued colors and pretty greenery outside the windows make for a relaxing atmosphere. In some rooms remain fireplaces from the era in which the hotel was established.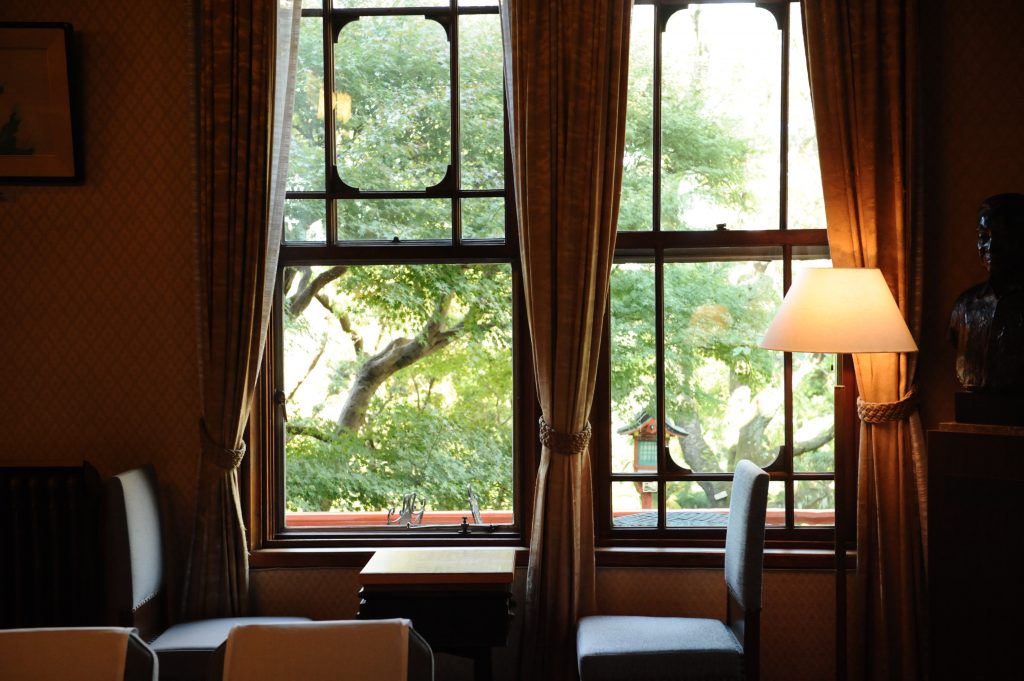 The new building was constructed in 1984 for additional guest rooms and a banquet hall. All rooms face the greenery of the yard, a design element representative of Nara's Yamato culture. The new building has Japanese tatami rooms, as well.
It has a French restaurant, a Japanese restaurant, a bar and a chapel. Particularly, the French restaurant, Main Dining Room "Mikasa" has been welcoming many celebrities since it opened in 1909. The wine selection includes 300 kinds of wine from France, the United States, Australia, Japan and so on.
In the morning, you can choose Japanese style breakfast or Western one. I chose the Western and they brought me the omelet freshly cooked.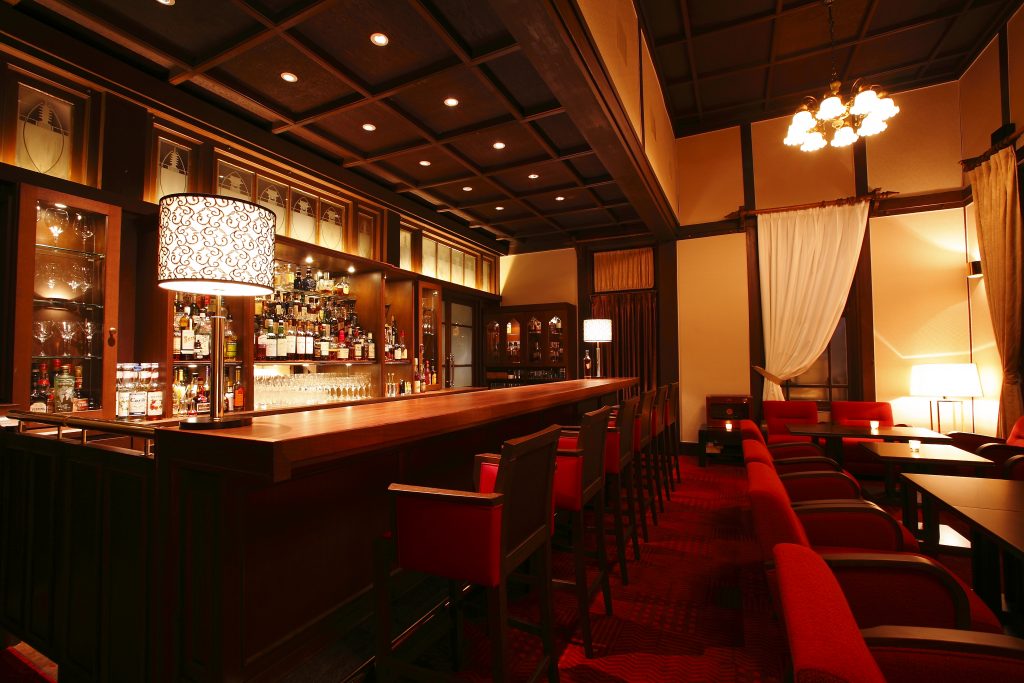 At the bar (called "THE BAR"), you can sit back and relax in its cozy space. When I was staying, the world-class bartender was there back then. I ordered original cocktails inspired by Nara, which was beautiful and delicious.What I could find deer walking in the garden from the bar is one of my wonderful memories in Nara Hotel.
Located next to Nara Park, Nara Hotel is in a convenient place to visit Nara Park and Todaiji Temple.
Stay in Nara Hotel and soak yourself in a sense of nostalgia!
Nara Hotel
Address: 1096, Takabatake cho, Nara City
Free Wi-Fi is available in all rooms.
=Our Sample Tours Staying in Nara Hotel=
"Walking Tour in Mt. Kasuga Primeval Forest" 2 Days
https://nara-sightseeing.com/itinerary/11023/
"A Gem Collection of Japanese Traditional Cultural Experiences" 8 Days