Nara is so famous for deer that "Nara means deer!" is no overstatement.
Not just popular among Japanese people, many tourists from other countries come here to interact with the deer.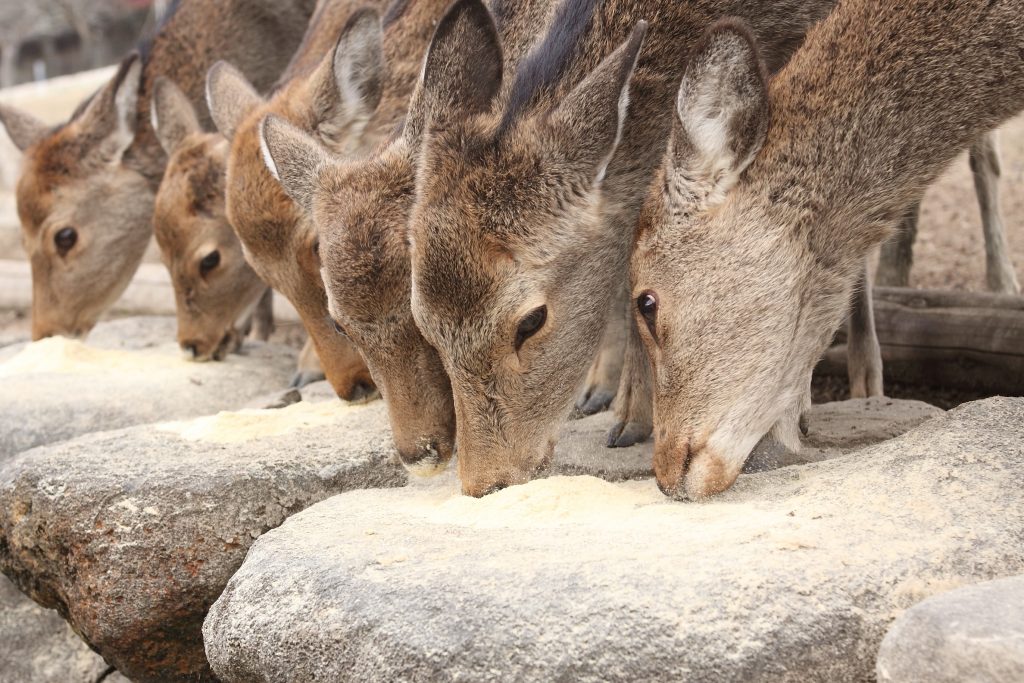 There are currently a little less than 1,400 wild deer inhabiting Nara Park.
Why are there so many deer in Nara?
That is due to a deep connection to Kasuga-taisha Shrine, a registered World Heritage site in Nara City.
A part of Nara Park is also the grounds of Kasuga-taisha Shrine, and it is said that the god of this shrine rode a white deer from what is now Kashima, Ibaraki Prefecture (north of Tokyo) to Mount Mikasa in Nara. With that, deer have long been carefully protected as gods in Nara.
Even now, Nara's deer are cherished and protected as natural monuments.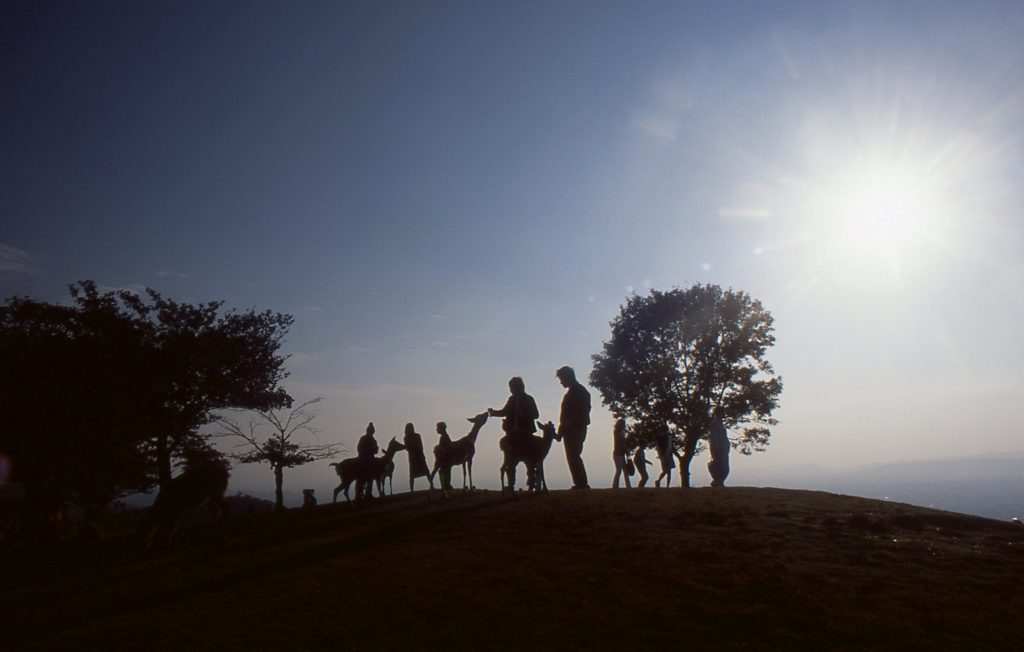 There are "Deer Senbei Crackers" for sale in Nara Park. These are senbei crackers for tourists to feed to the wild deer in Nara Park, made from rice bran and flour.
These are senbei crackers made for deer, and they don't have any flavor, so humans probably shouldn't eat them.
With the health of the deer in mind, they don't use any sugar whatsoever.
By the way, this is often misunderstood, but deer senbei crackers are snacks for the deer. Since the deer in Nara Park are wild, they're not necessarily raised with these snacks as their main diet.
They mainly eat grass, Japanese pampas grass, and acorns. Since they especially eat a lot of grass, they are different than deer that live in other areas.

To prevent the deer from mistakenly eating garbage, there aren't any trash cans in Nara Park. Please take your trash home with you. Also, deer often mistakenly eat plastic bags, so please don't offer them any human food.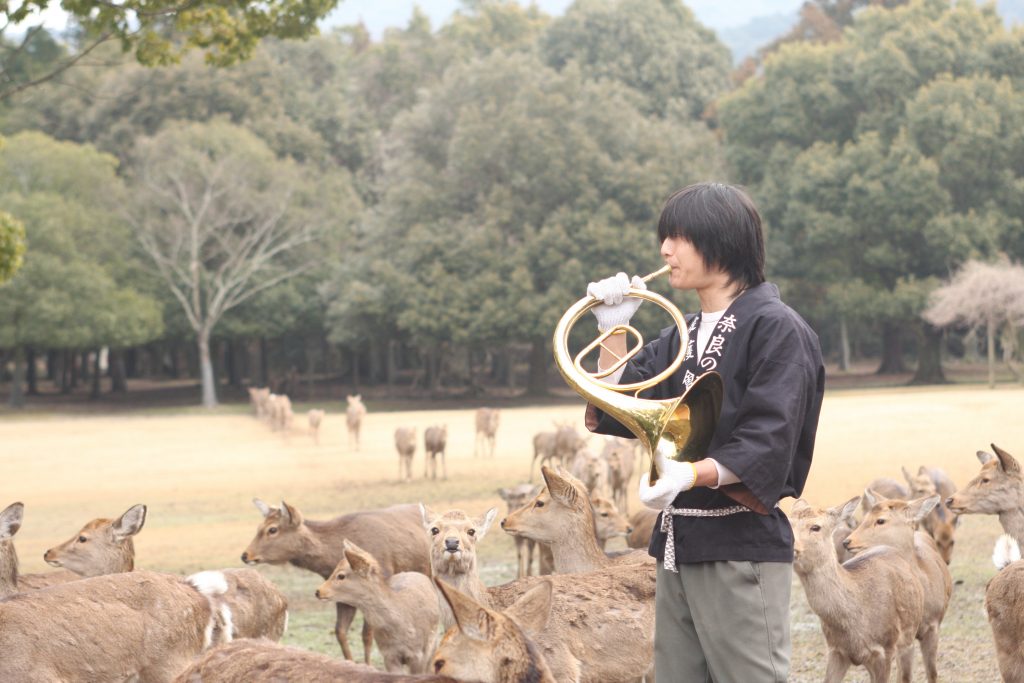 With fewer treats in the winter, a "Shika-Yose (deer calling)" is held at Tobihino, on the south side of the road to Kasuga-taisha Shrine.
This is a traditional event of Nara where deer are called with the sound of a horn.
When that natural horn is blown, many deer are invited by that sound, coming out of the forest and gathering. Acorns are given as a reward for all of the deer that have gathered.

Nara is a rare land in this world where deer and humans can co-exist.
Please come to Nara to meet these friendly and polite deer.