Kakigori is a shaved-ice. In Japan, we eat Kakigori with topping of syrup, fruits or anything.
Nara is very popular about high-quality Kakigori and also has a deep history about ice since the ancient time.
There is even a shrine enshrined a deity of Ice with its history of over 1,300 years. It's Himuro Jinja shrine locating near Todaiji Temple. The planning committee of Himuro-Shirayuki festival taken place in Himuro Jinja Shrine publish a Nara Kakigori Guide every year. I got this booklet. You can find 50 restaurants or sweets shops offering their cute and unique Kakigori on the booklet.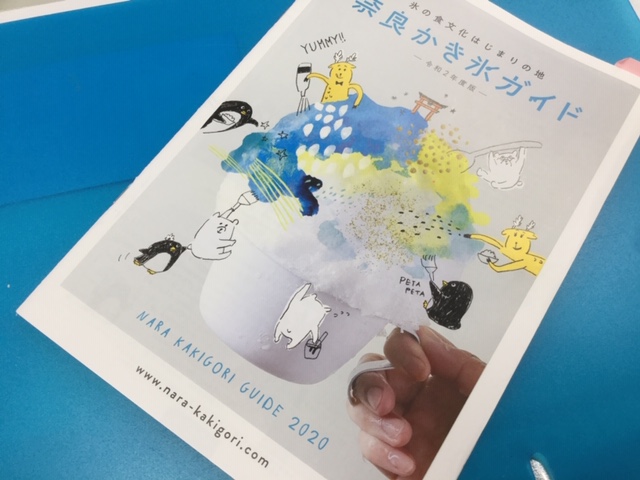 After considering well over this booklet, I decided to try a pastry shop near JR Nara Station.
It's a Patisserie, Karaku. They are popular with their cream puffs and cakes. From April to October, they also offer some Kakigori.
Here's a Fromage Bergamot Kakigori. 930yen.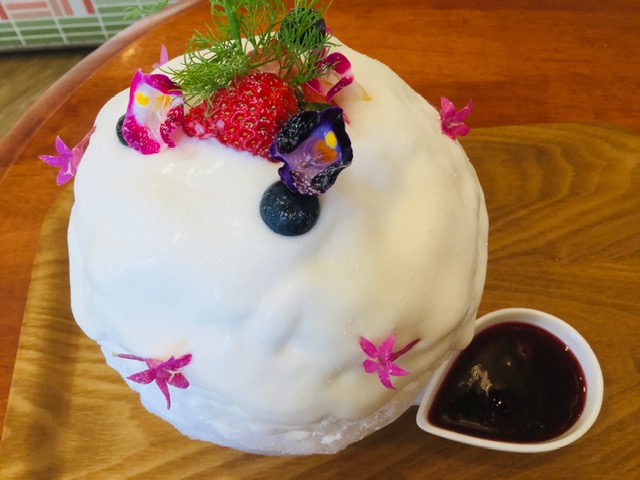 Bergamot juice syrup and yogurt-like cheese cream (fromage) is poured on the top of the very fine shaved ice.
On the very top of it, edible flowers and fruits are decorated beautifully. So Kawaii!!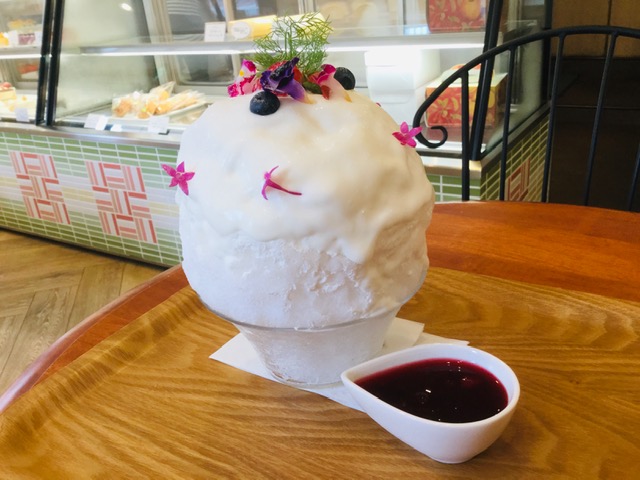 When I had a half of it, I found custard sauce and some different fruits with a surprise.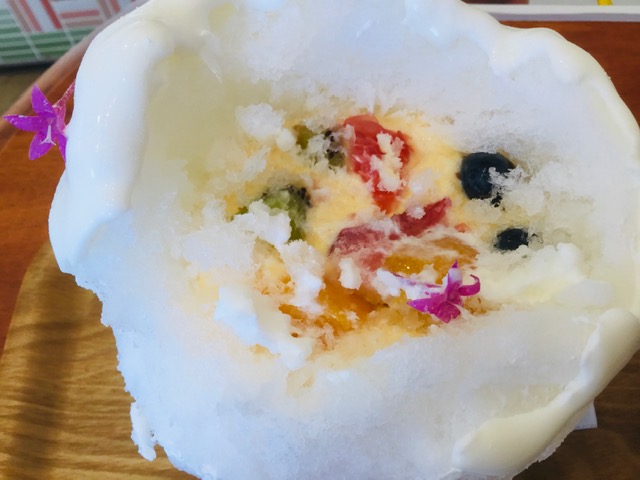 You can also add a good acid taste of some berry sauce.
It's a kind of big portion, but you can enjoy it with the different tastes.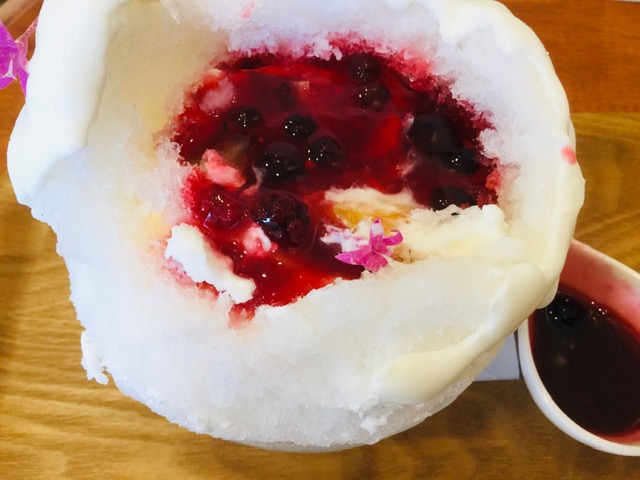 There are some restaurants offering Kakigori all year around.
So, why don't you try a Nara Kakigori on the trip to Nara!
===============================================
Patisserie  KARAKU
Address: 73 Suruga-machi, Nara City
Open: Everyday
Time: 10:00~20:00 (L.O.18:00)