Have you ever heard about "go-shuin"?
You might have a chance to hear the word at shrines or temples.

It is a seal stamp given to visitors to shrines or temples. Each shrine and temple has original stamp which is made by Shinto priests or Buddhist monks who work there.
Generally, go-shuin is collected in notebook which is called "go-shuin cho" or "go-shuin stamp notebook". If you want to get go-shuin cho and collect go-shuin, you can purchase it at temples, shrines, or bookshops. They have original go-shuin cho, so it is also pleasant time to find your favorite one.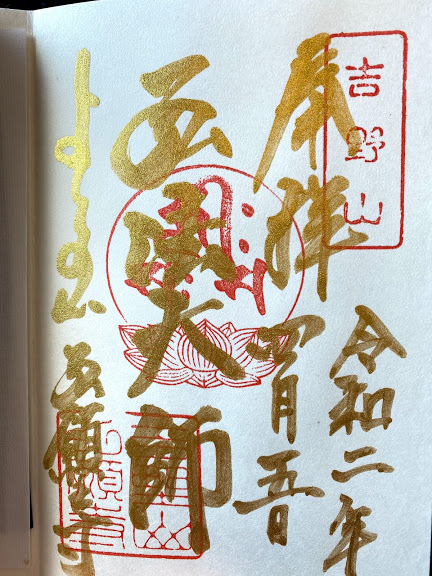 (Go-shuin from Koganji Temple)

Go-shuin is usually written by Japanese calligraphy. The name of the shrine, temple and the date of visit, or the name of the principal object of worship etc. are on the paper with stamp.

Yohino, famous for cherry blossom on Mt. Yoshino in spring, is located in middle part of Nara Prefecture. Mt. Yoshino is one of the most popular tourist spot in the area, and accessed by a ropeway next to Yoshino Station.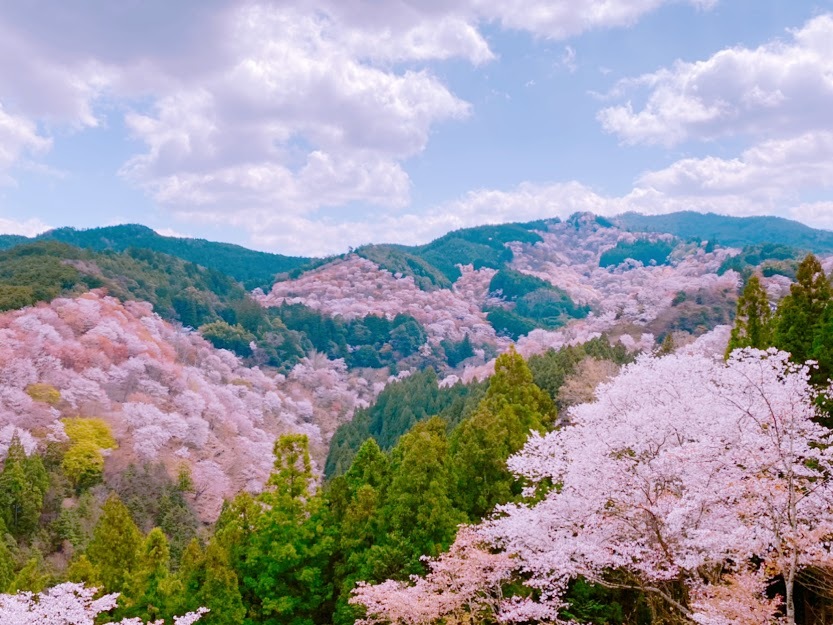 (With cherry blossoms in spring)

Koganji Temple is the first temple you encounter after passing through Mt. Yoshino's Kuromon gate.
The temple offers unique experience program which you can make your own go-shuin cho.

They prepare some kinds of floral patterns of covers such as cherry blossoms, and you can choose your favorite one out of those.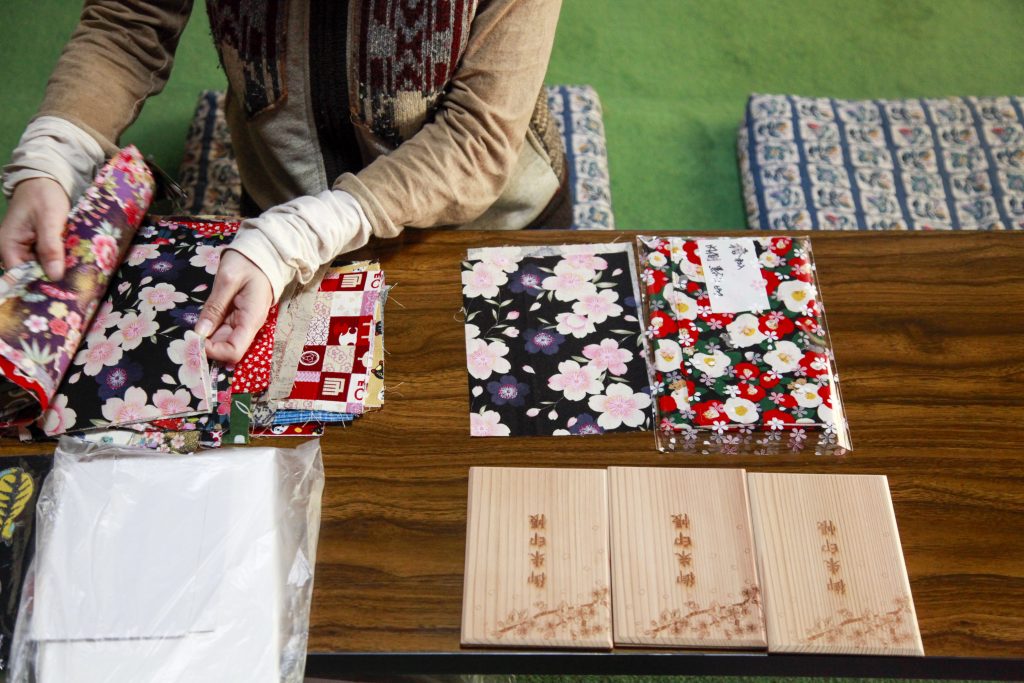 (Find your favorite pattern)

And then making the notebook which is made out of Japanese style binding.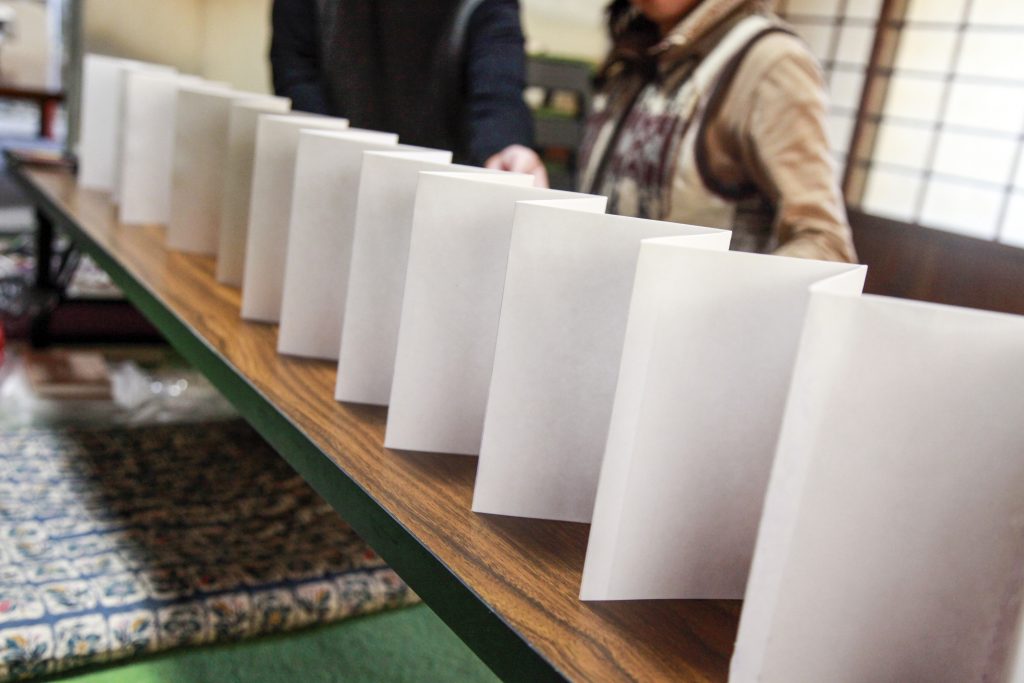 (Inner paper)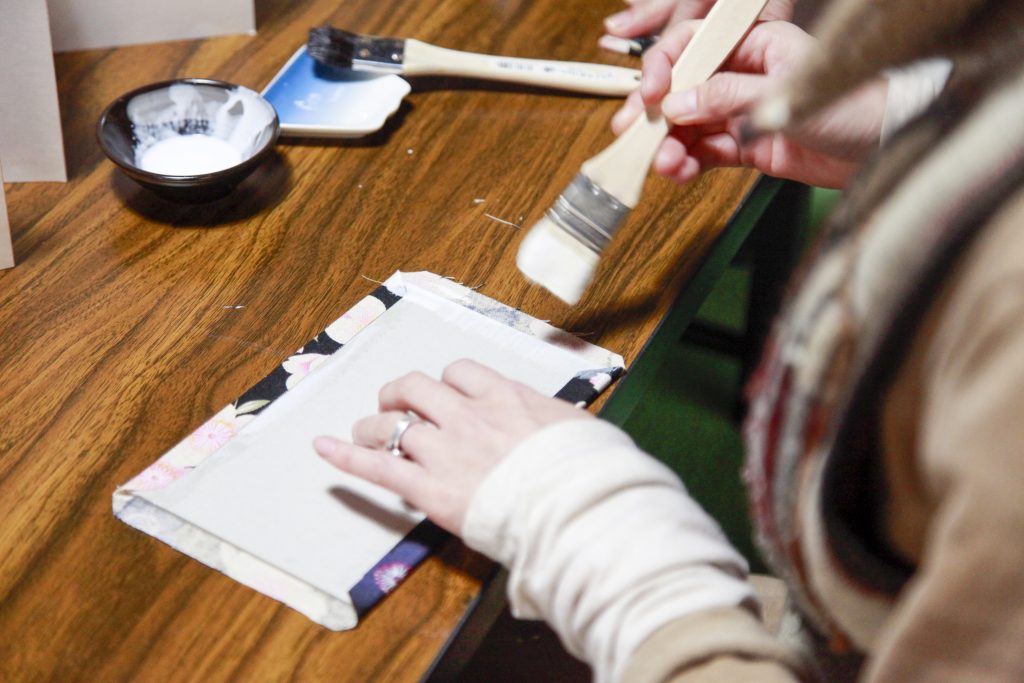 (Making covers)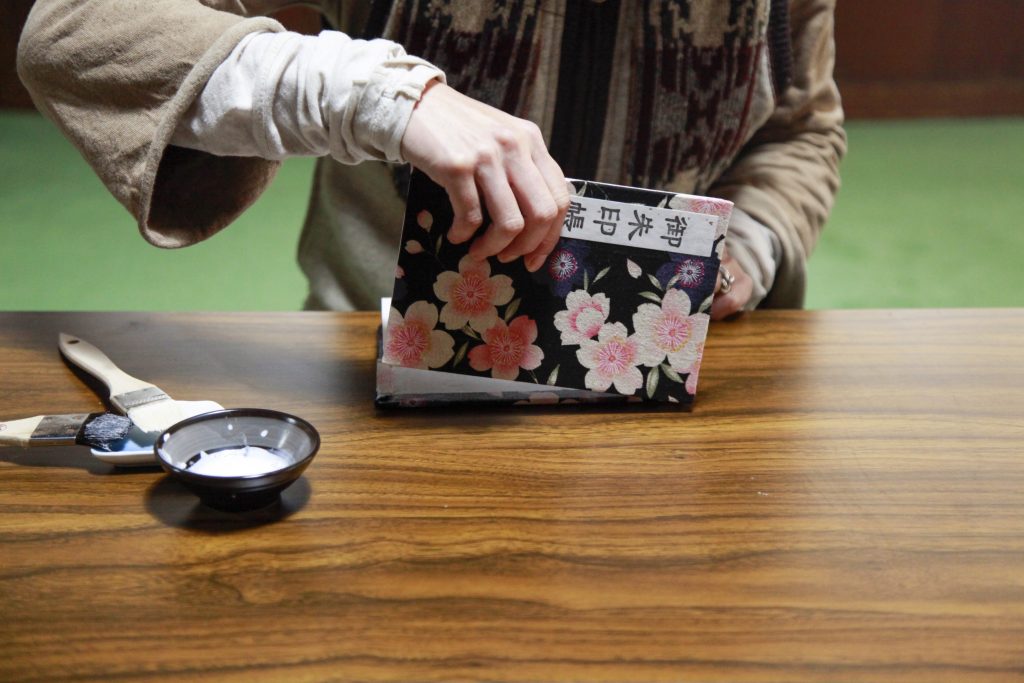 While waiting for the glue to dry, you can have some tea and snacks, and learn about the Buddhist statuary and the temple.

It is rare experience at temple which we offer. If you are interested in collecting go-shuin or you have a chance to visit Mt. Yoshino, it must be memorable experience for your Japan trip.