Soy sauce is so popular in the world now that you can easily find them at supermarkets in the world. You can find them at kitchen at every Japanese home. I am not exaggerating, I guess.
Soy sauce is the one of the most essential seasoning in Japan. No wonder that there are many soy sauce breweries everywhere in Japan. There are some long-established breweries in Nara.
I would like to introduce "Inoue Honten, Igeta Soy Sauce Bewery" in Nara City. Its factory and the store is located in a 20 minute walk away from JR Nara Station. JR Kyobate Station is the nearest station and is a 5 minute walk to the store.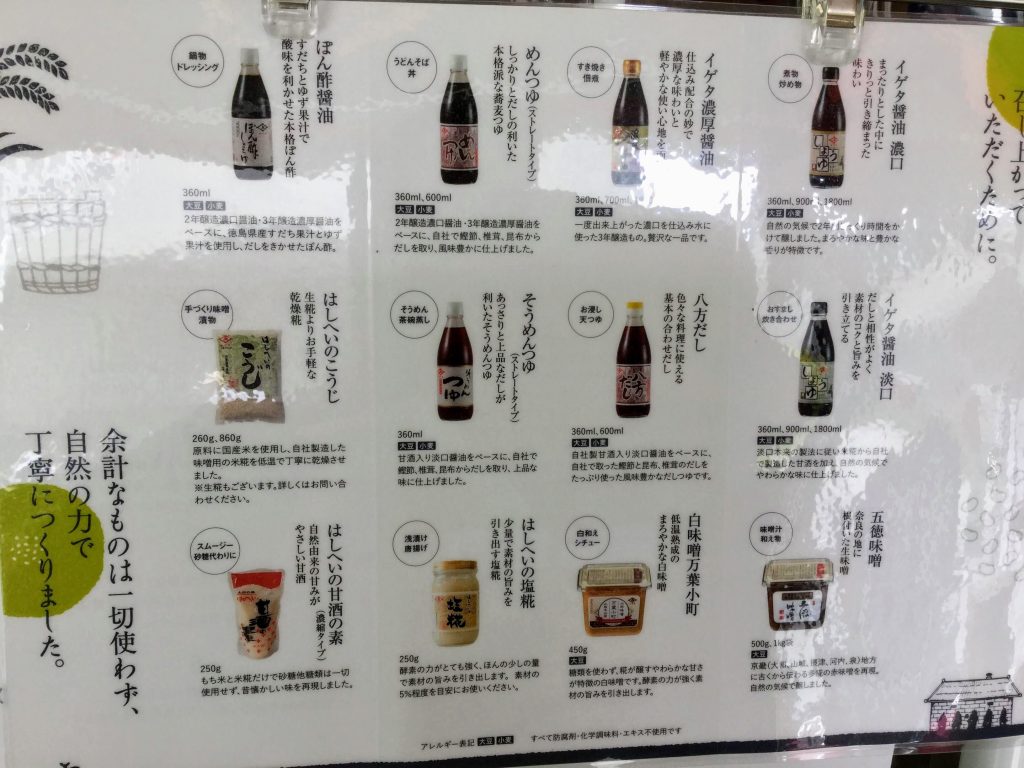 Inoue Honten has started its business in 1864, over 165 years ago. They have been making soy sauce, miso and other koji (malt) products in their atmospheric brick building built in Taisho era (1912 ~ 1926).
They have strong commitments to the quality of ingredients and the way of making products.
They mostly use the ingredients domestically produced such as soy beans and wheat. They add no chemical seasoning, no artificial colorant, no preservatives, nor extracted component.
Moreover, it's 100% home-made. They don't rush the complete of the productions. With the help of the natural yeast living in the time-honored building, they take time for ferment and maturation along with the Japanese four seasons. Time gives deep and fullness tastes to the products.
Besides soy sauce, they make miso, dashi, and rice malt koji products.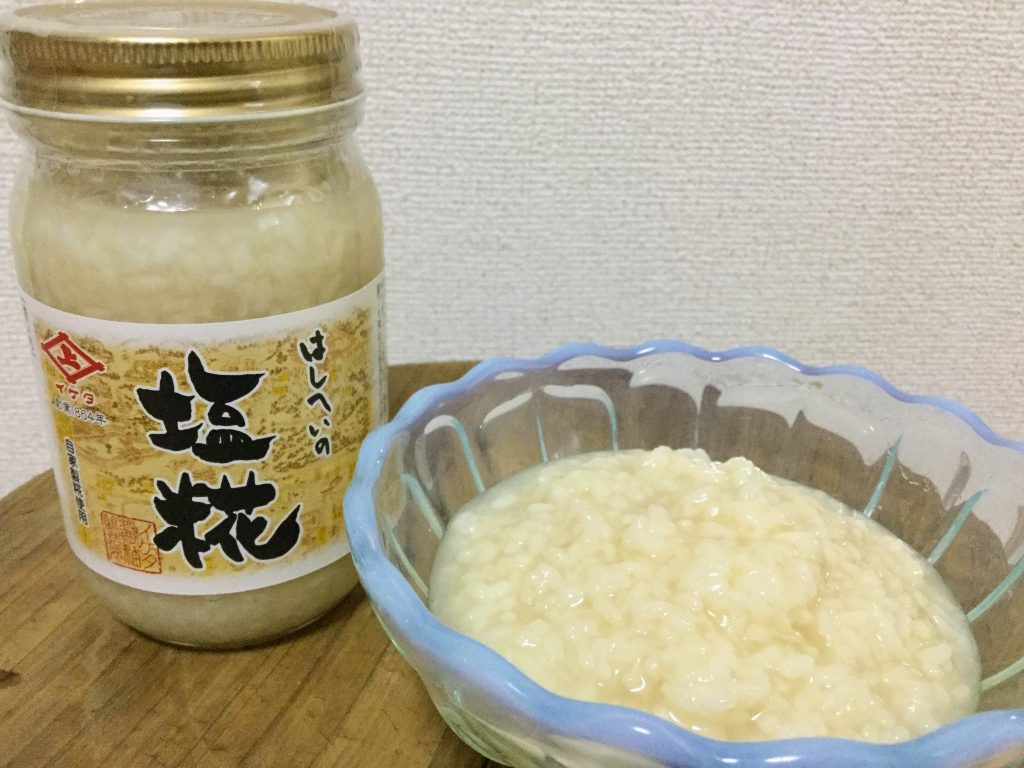 Salted Koji
This soy sauce brewery is famous among the soy sauce makers in Kansai as they are very willing to improve their techniques and open their skills to people.
As a proof of its quality and deliciousness, many professional chefs in Nara City uses soy sauces of Inoue Honten. I would like to introduce some restaurants which use the soy sauce in my blog. It's worth to visit and try their soy sauce and other products!
==================================================================
Inoue Honten, Igeta Soy Sauce Brewery
Address: 57 Kita-kyobate cho, Nara City
Open: 9:00 ~ 17:00
Close: Saturday, Sunday, Public holidays