Shigisan Chogosonshi-ji Temple is a temple that has gathered the faiths of warriors. It is also famous as the temple for tigers.

The beginnings of Shigisan go back nearly 1400 years.

The people who built Chogosonshi-ji Temple had been heading to a battle when they stopped by Shigisan mountain along the way. When they prayed for victory, an image of the god, Bishamonten, appeared in the sky and endowed them with the secret to victory.
Since that was the Day of the Tiger in the Year of the Tiger, and at the time of day of the tiger, the tiger became the protective god and symbol of the temple.
You can see many tiger figurines all around the grounds of the temple.
The huge tiger figurine that you see when you first enter the grounds is the largest lucky tiger in the world and leaves a big impression on anyone who sees it.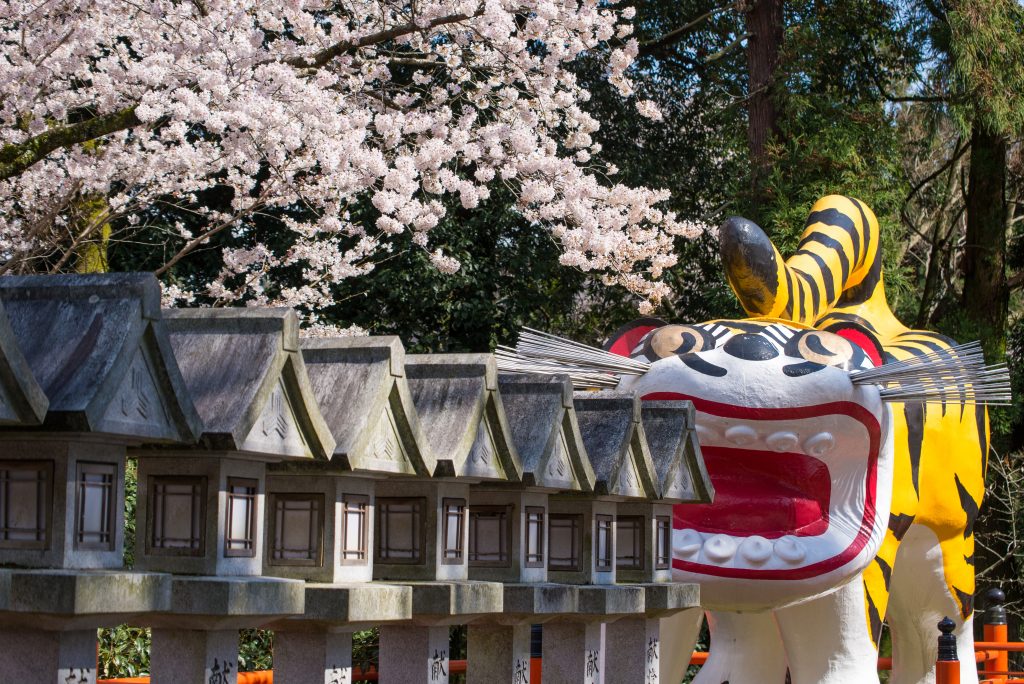 Mt. Shigi is very big, and it is not just the main hall of Chogosonshi-ji Temple, but there are also the Goma-do Hall, the 13-storied pagoda, and many other temples and "shuku-bo" temple lodgings.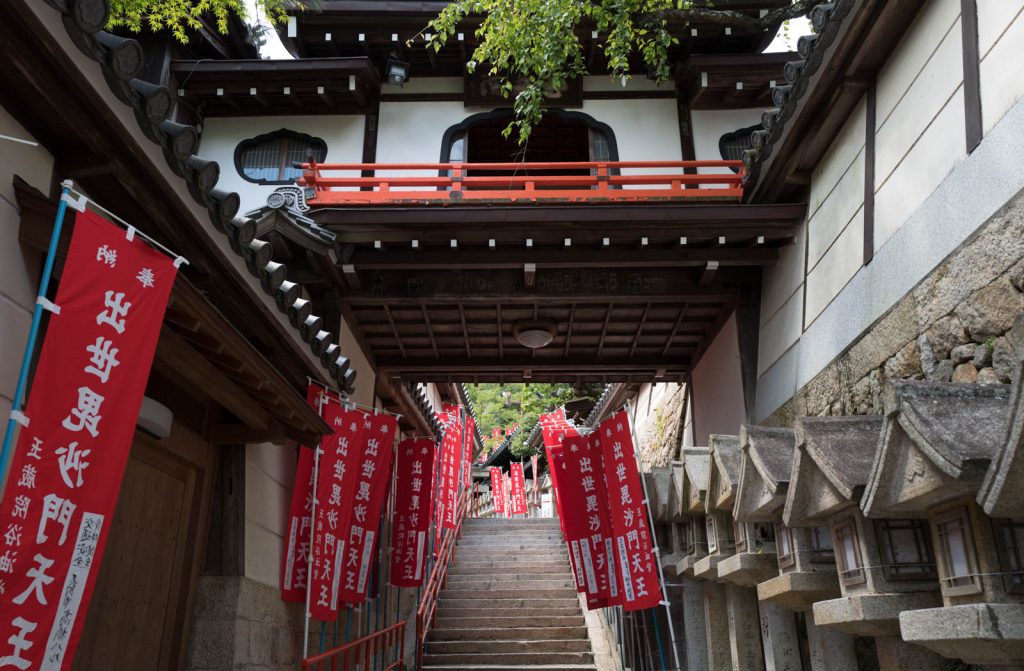 Those familiar with "shuku-bo" temple lodgings definitely know the lodging at Shigisan. The shuku-bo on Mt. Koya have become very famous among visitors to Japan, but Shigisan also offers shuku-bo.
Gyokuzo-in, Jyofuku-in, and Senju-in are the three temples that have it.
You do not just stay there, but can experience sutra-copying and meditation as well.
Also, if people who stay there would like to participate in morning prayers at the main hall, they can do so.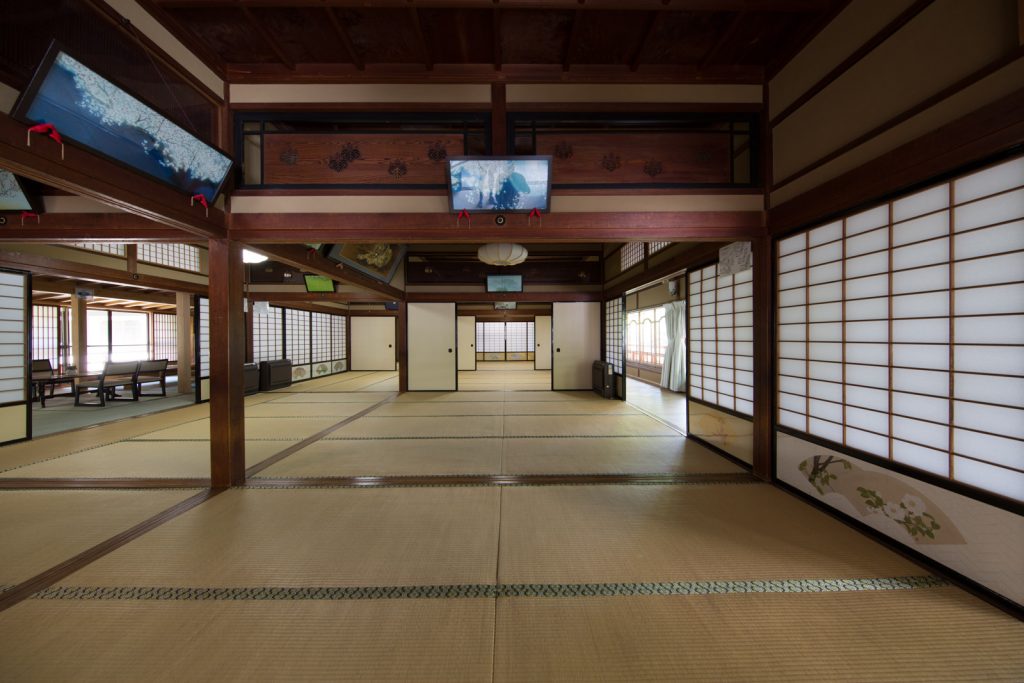 Shigisan is lit up at night, and the atmosphere is pretty different than in the daytime.
There are also fewer tourists, so there is a nice calmness in the air. If you ever have a chance to stay here, I recommend for a nice stroll and enjoying this atmosphere before or after your Shojin-style dinner.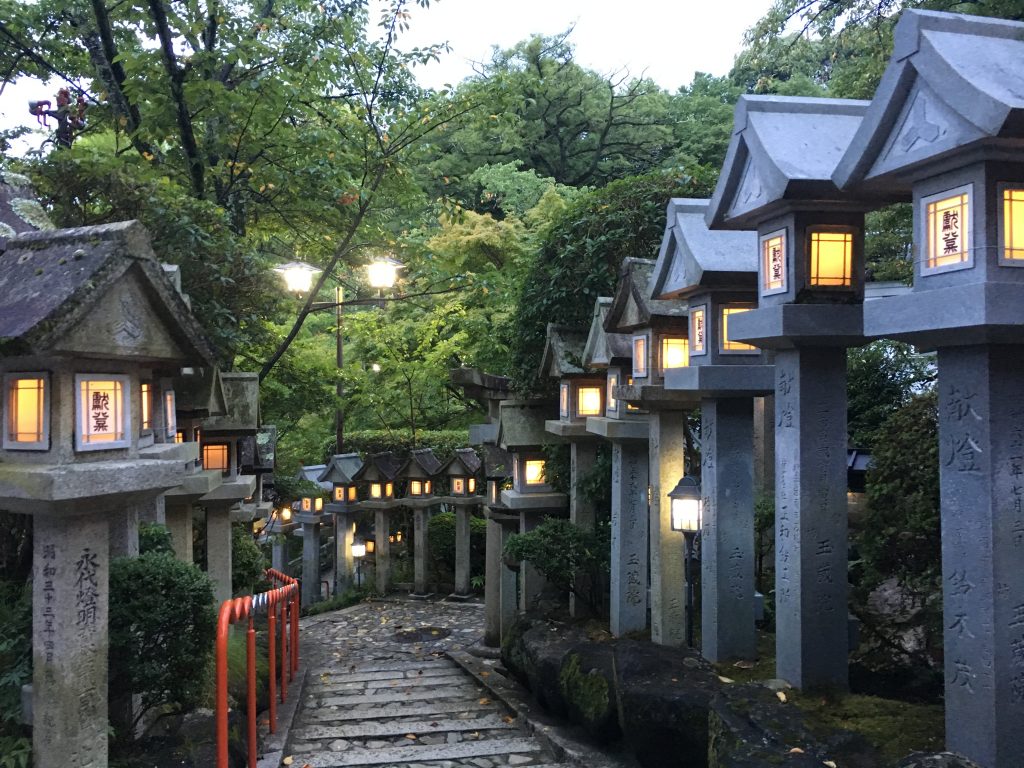 If you have the opportunity, I really hope you visit Shigisan and experience staying there and praying.

Access to Shigisan Chogosonshi-ji Temple:
From JR Oji Station:
– 10 minutes by taxi from the station.