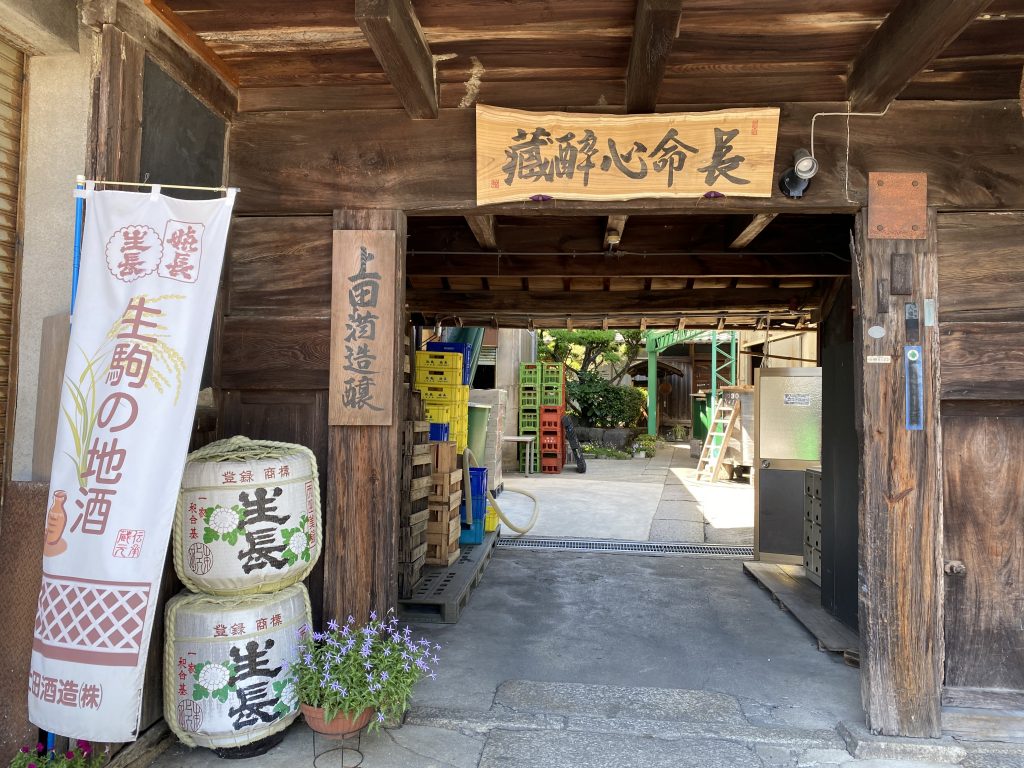 <the entrance of Ueda Sake Brewery>
I would like to introduce a sake brewery in Nara. Ueda Sake Brewery is located in Ikoma City, which is on the edge of the boundary of Nara Pref. and Osaka Pref.
Established over 400 years ago, Ueda Sake Brewery is a long-history family-run brewery. They make full use of the natural environment of Ikoma City. The principal ingredients of sake is water, rice and koji mold. Water influences the flavor of sake. They uses the groundwater produced in Ikoma City, which is said to be a good quality water since the old times. They pump up this clear water from the 50 meter-deep well.
Regarding the rice, they use the rice produced in Ikoma City which has a reputation of making good sake. They apply the best rice polishing ratio to the rice. The harmony of the ingredients and their techniques produces long-honored quality sake.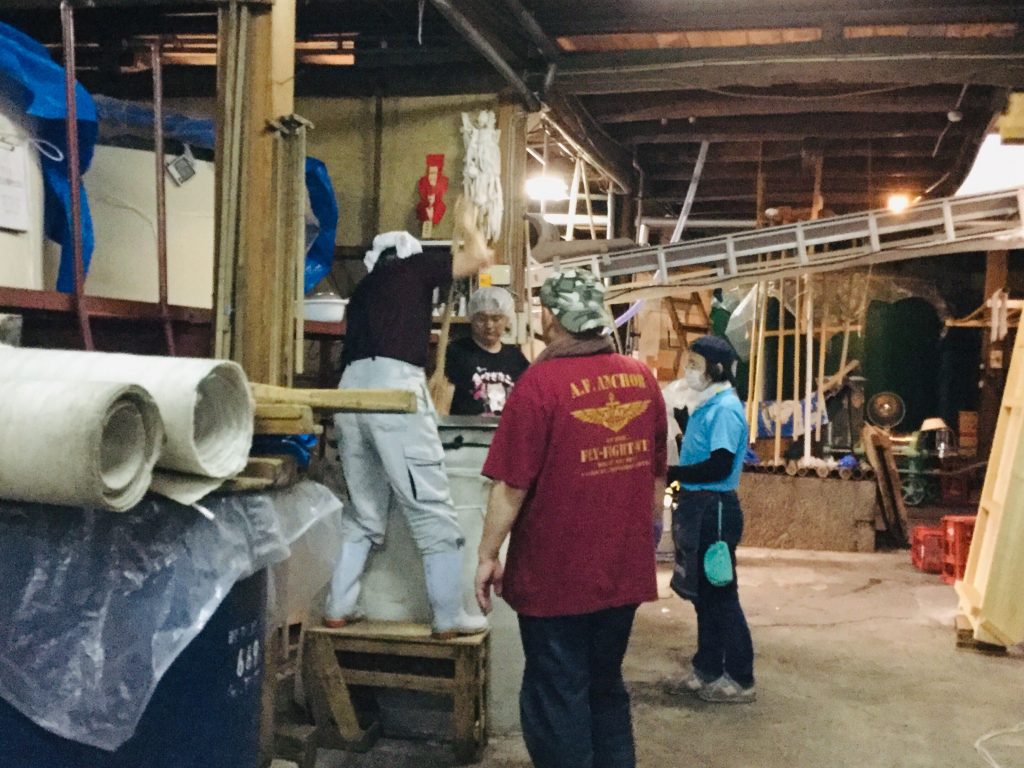 <working on Amazake inside the brewery>
The variety of their sake is over ten kinds of sake and each are highly enjoyable.
Besides it, I recommend their amazake, a sweet fermented rice drink. Its ingredients are almost the same as the sake, but it doesn't contain alcohol. As it has lots of essential amino-acids, vitamins and glucose, it is said a Japanese yogurt. Recently it attracts many health-conscious people in Japan, so Ueda sake brewery takes the increasing orders. Their customers are right. I believe their amazake is one of the best.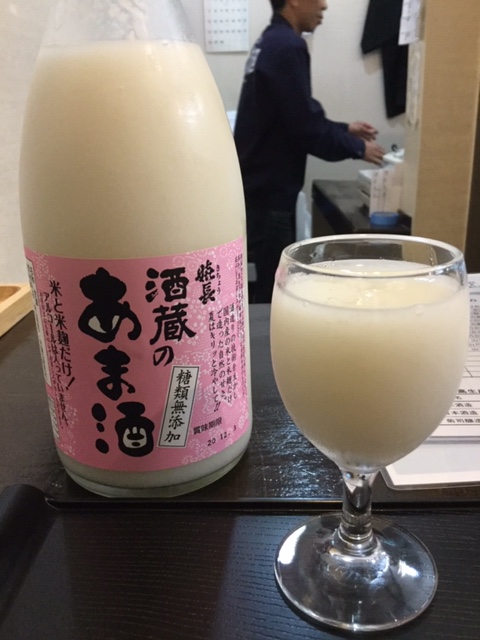 <Amazake of Ueda Sake Brewery>
Ueda sake brewery has a motto that they values the tradition but also flexibly seeks a new way. The brewery has marked high scores in the various sake competitive shows. Their sake are appreciated by sake lovers and also temples and shrines in neighborhood to use their ritual ceremonies.
We offer an original tour in Ueda Sake Brewery in NaraExperience.com.
Nara Experience.com  https://nara-experience.com/detail/index/553
It includes a tour inside the brewery with the sake master, sake tasting and then an experience of making Shio-koji(salted mold).
However, it's operated only in Japanese. Please ask us if you need an interpreter. Or also, we are happy to make a tailor-made itinerary adding a visit to this sake brewery! Please feel free to ask us anytime!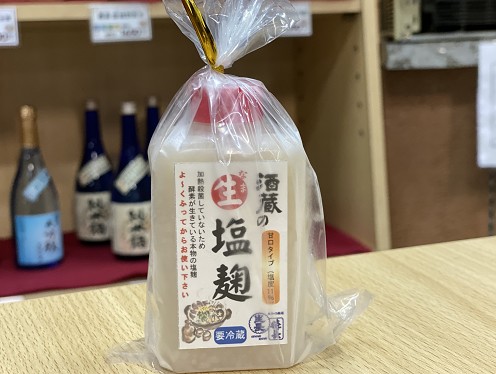 <a package of Shio koji>
===================================
Udea Sake Brewery
Address: 866-1, Ichibu-cho, Ikoma City