Omori-no-sato is a renovated traditional Japanese house located in the mountain in Totsukawa Village. Previously, it was a school teacher's house and now is used as a guesthouse.

The renovation of this beautiful house was produced by Alex Kerr, who is an American writer and Japanologist.
The concept of Omori-no-sato is "Stay like living". He and owners want guests to enjoy nature-rich life and relaxed time of a mountain village. "Nothing" is there, but full of rich life you can experience.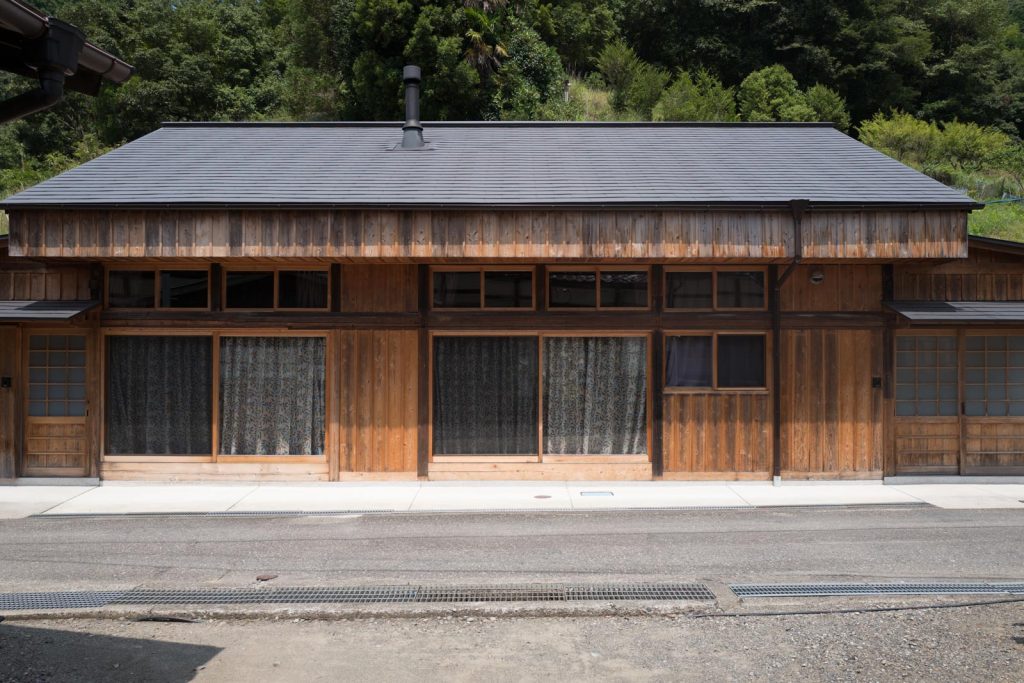 Omori-no-sato is like a semi-detached house which has each bed or futon room, living room with kitchen, and bath room. Two groups of guests only per day.
Rooms are called "Yakemine" and "Gyozen" which come from local mountain peaks as well as "Omori".

"Yakemine" has large living area with a wood-burning stove. Maximum number to stay is 4 people.
It has Japanese-style rooms and large dining kitchen, which makes the room more specific.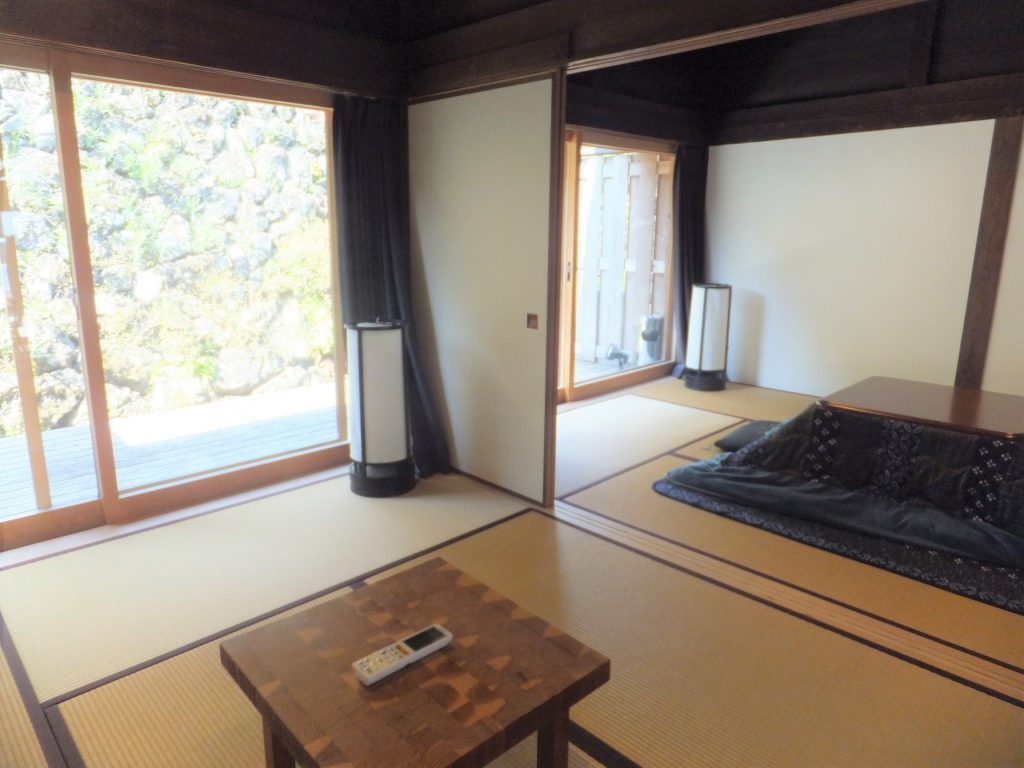 (Yakemine)

Compared to "Yakemine", "Gyozen" is a smaller and comfortable space.
It doesn't have Japanese style room, but there is a bedroom with 2 single beds. Maximum number to stay is 2 people.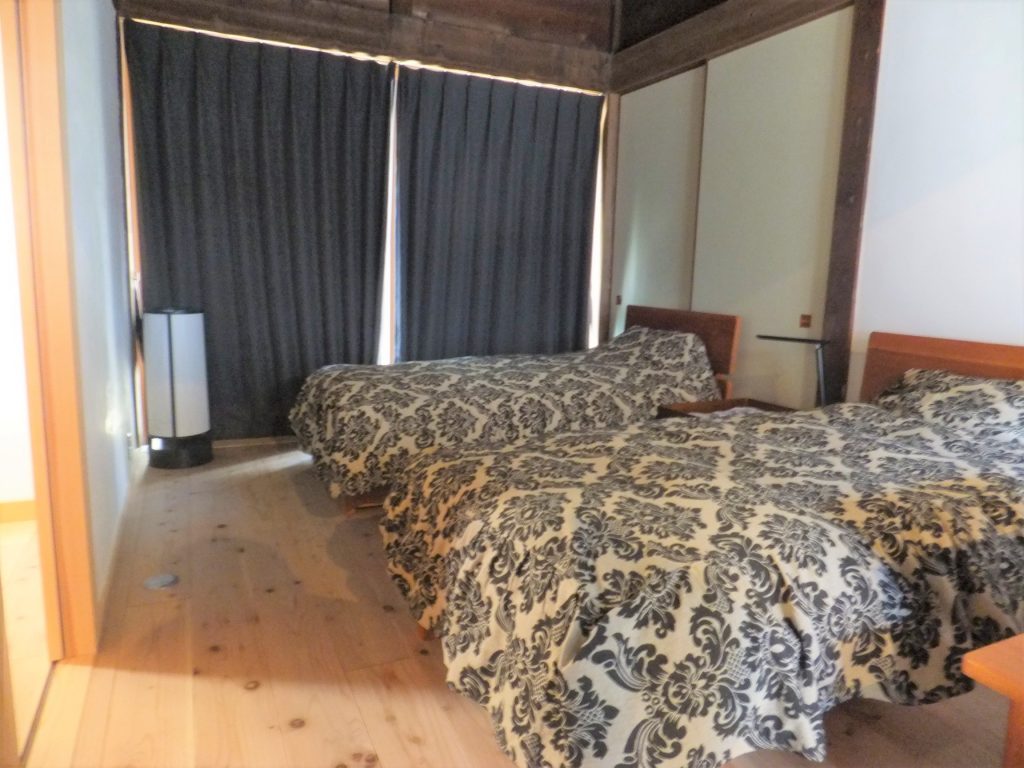 (Gyozen)

Both rooms have simple but stylish furniture. A lot of woods from Totsukawa are used for furniture and the house itself. Totsukawa's woods make the house cozy and warm.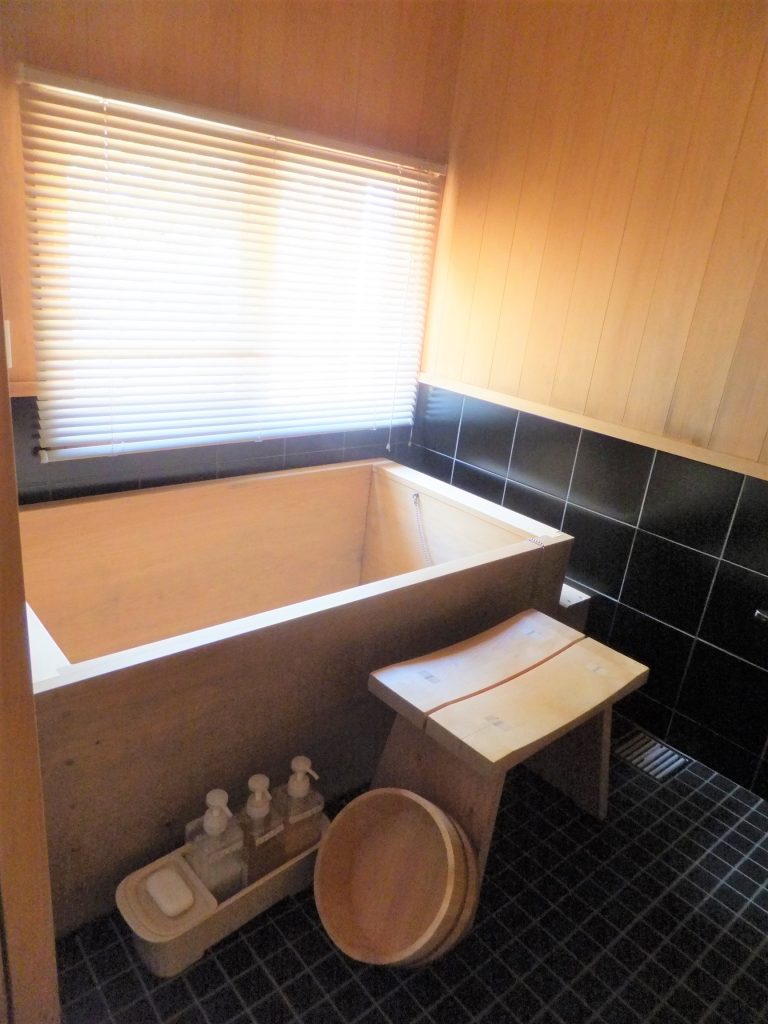 (Yakemine's bathtub is made of Japanese cypress.)

The house is self-catering, though bread and other supplies can be delivered. Even though it looks traditional house, facilities are very modern and comfortable. Free Wi-fi is also available.

Guest can also try local activities during their stay such as local food making.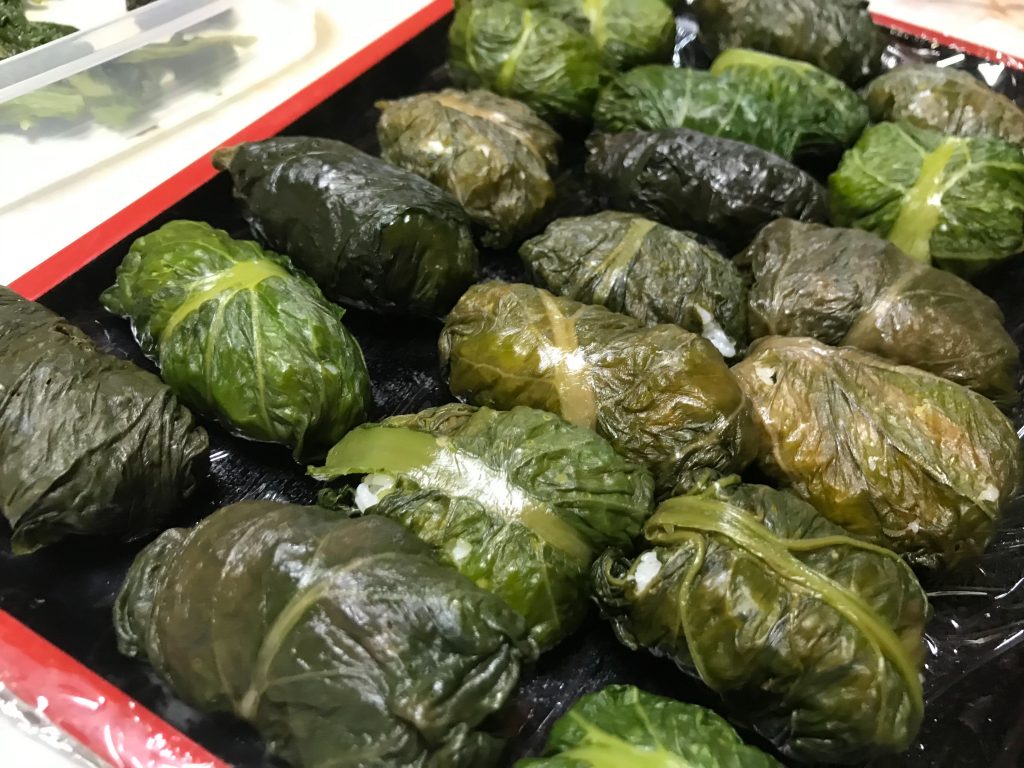 (image: Local food – Meharizushi, a ball of rice wrapped in a pickled takana leaf.)

Access to Totsukawa:
From JR Shingu Station:
– 90 minutes by bus from the station.
Access to Omori-no-sato:
– 40 minutes' walk from Totsukawa's main bus stop