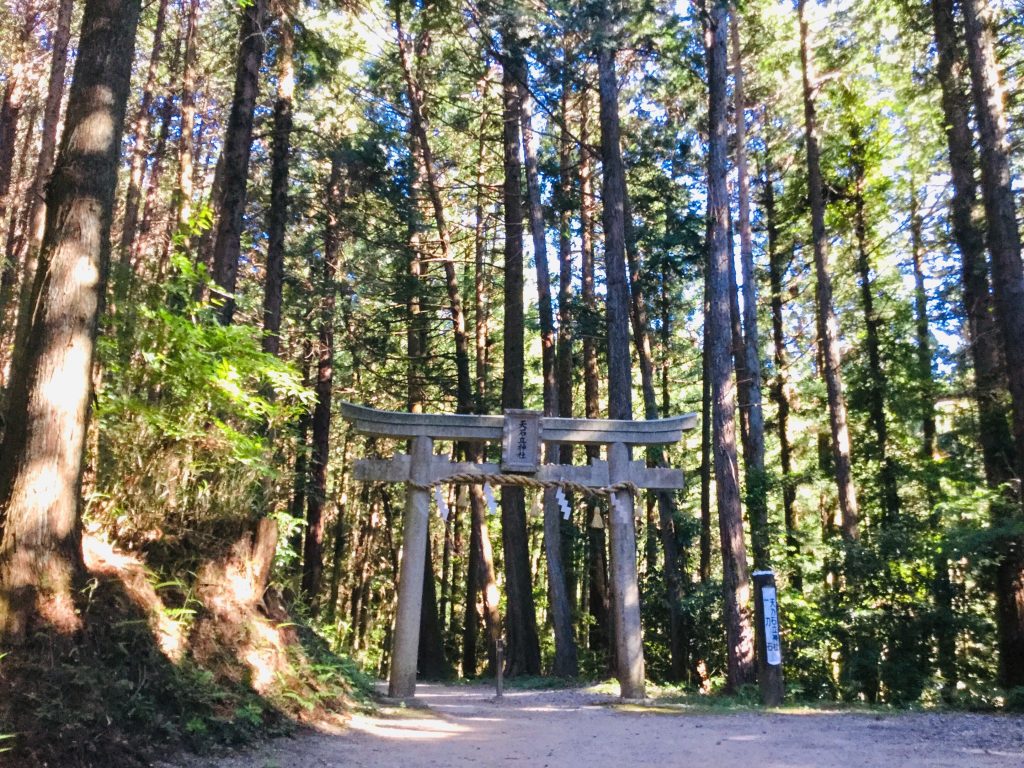 I picked up Ittoseki in Yagyu in my blog the other day. Ittoseki is in the precinct of Amano-Iwatate Jinja Shrine. Today I would like to introduce Amano-Iwatate Jinja Shrine. It's located in the middle of the forest on the low mountain.
After passing the torii gate, you walk the approach to the hall among the forest trees. You suddenly find some gigantic stones in front of you.
The mysterious gigantic stones with moss were receiving the sun light. I felt a clean and calm atmosphere around them. These stones are deities worshipped in Amano-Iwatate Jinja shrine.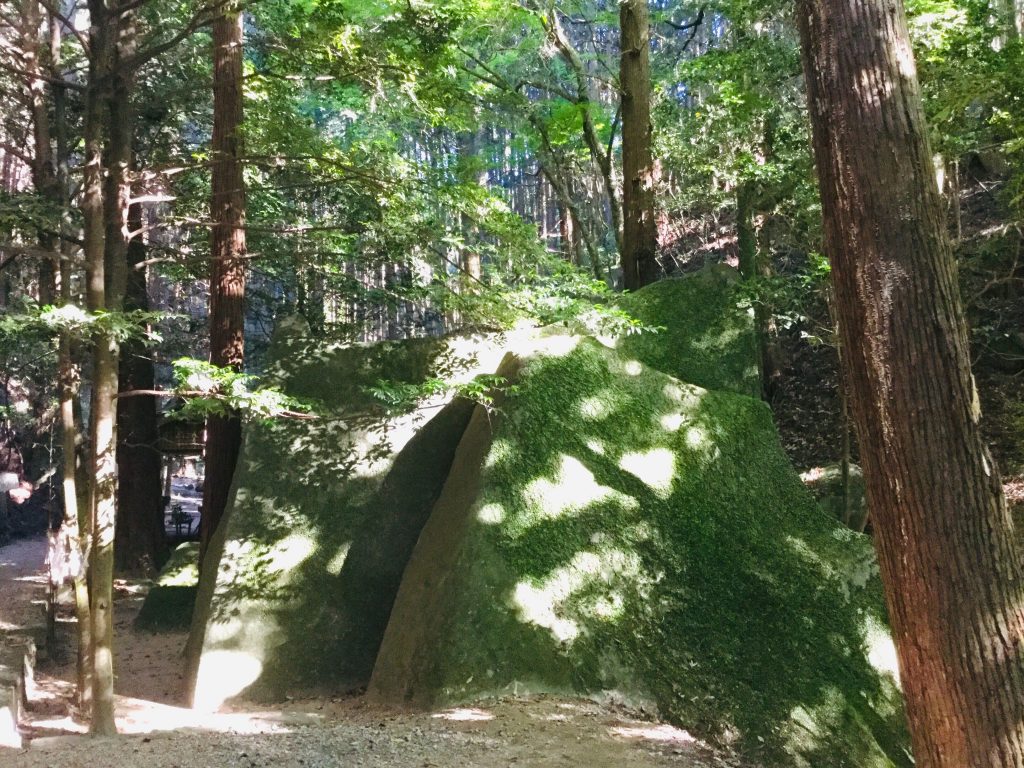 There is no main hall in this shrine. There is only a tiny worshiper hall in front of the stones.
The year or the era the shrine was established is unknown. But it is said that it has to be a very very old shrine as worshipping gigantic stones as deity is the primitive Shinto style.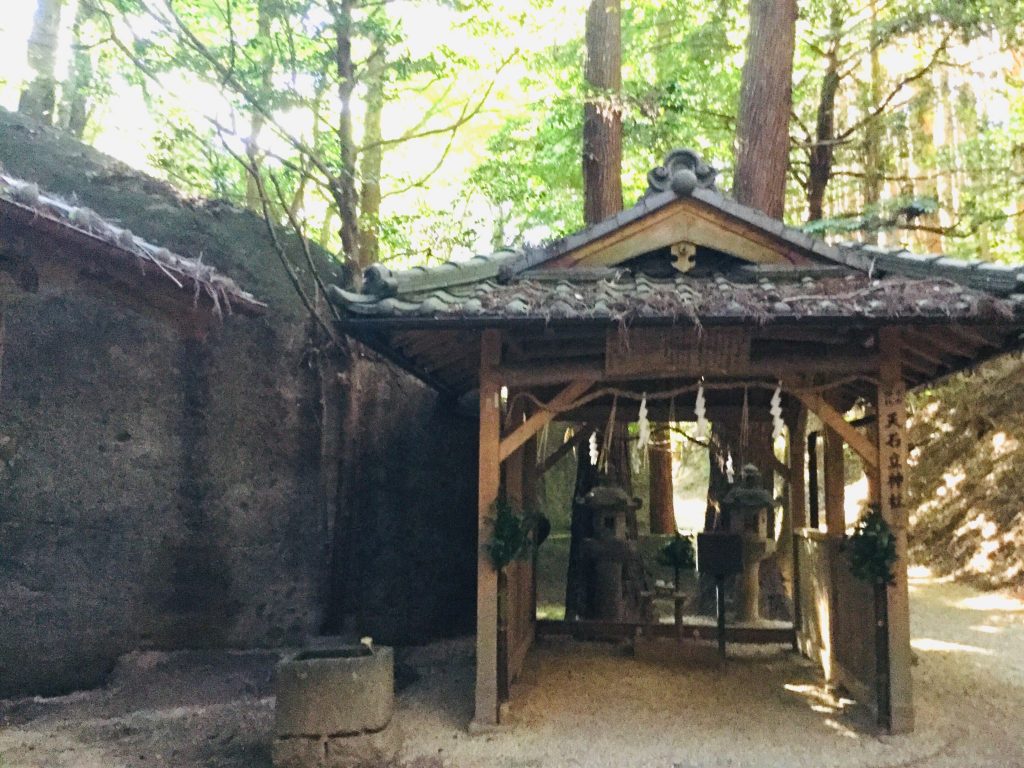 Amano-Iwatate Jinja Shrine attracts people as a great "Power Spot". I actually felt good here even I didn't know it's a famous "Power Spot".
By the way, Ittoseki isn't worshiped as a deity. Just in case, I let you know that taking pics with Ittoseki in a costume is fine. If you don't know what I am meaning, please check my last blog!
https://nara-sightseeing.com/blog/ittoseki-in-the-spot-light-yagyu/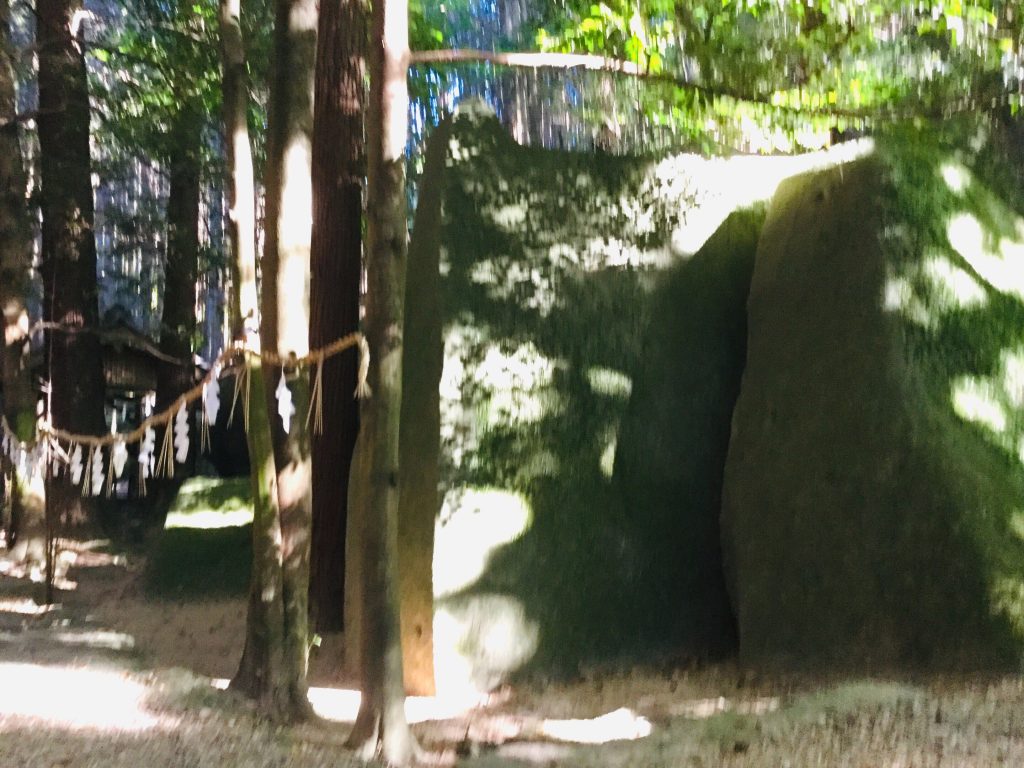 Amano-Iwatate Jinja Shrine
Address: 789, Yagyu-cho, Nara City