Deer, the symbol of Nara. It is estimated that there are nearly 1,400 of them inhabiting Nara Park and the surrounding areas.
They are the gods of Kasuga-taisha Shrine, and have long been taken care of here.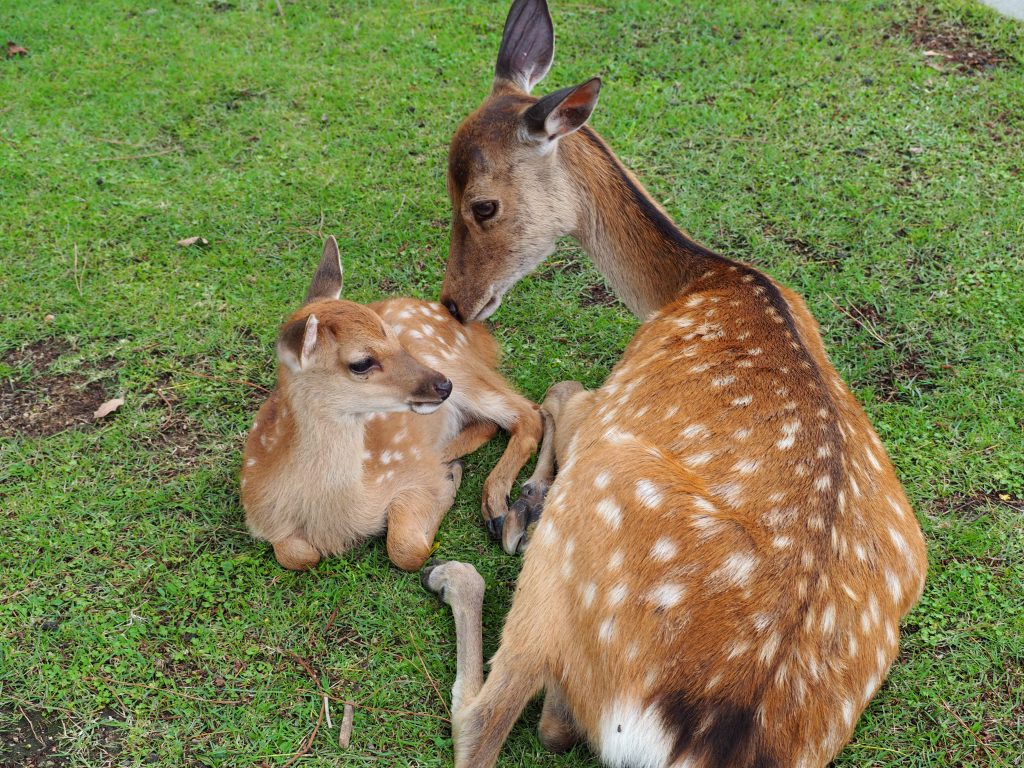 Did you know that you can make an origami deer?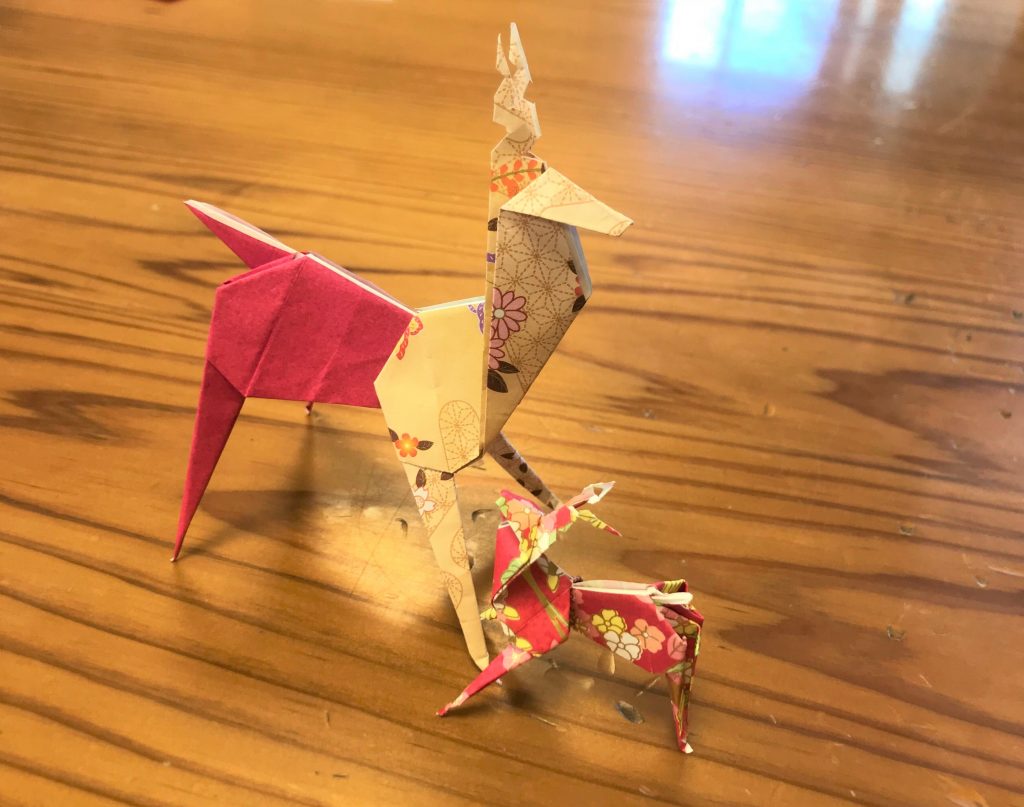 We will introduce a simple way to fold an origami deer. (Please understand that this is just a simple method)
Please prepare two sheets of origami paper and a pair of scissors.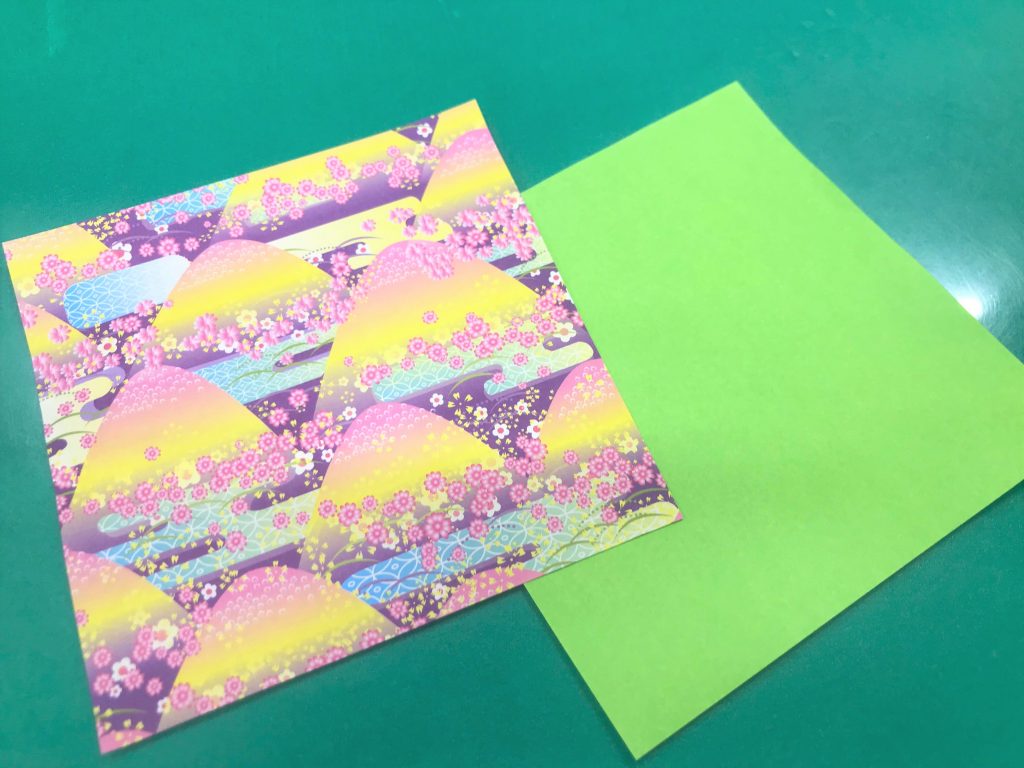 1. Fold the paper into a triangle, and then into a diamond shape (like when you make a crane)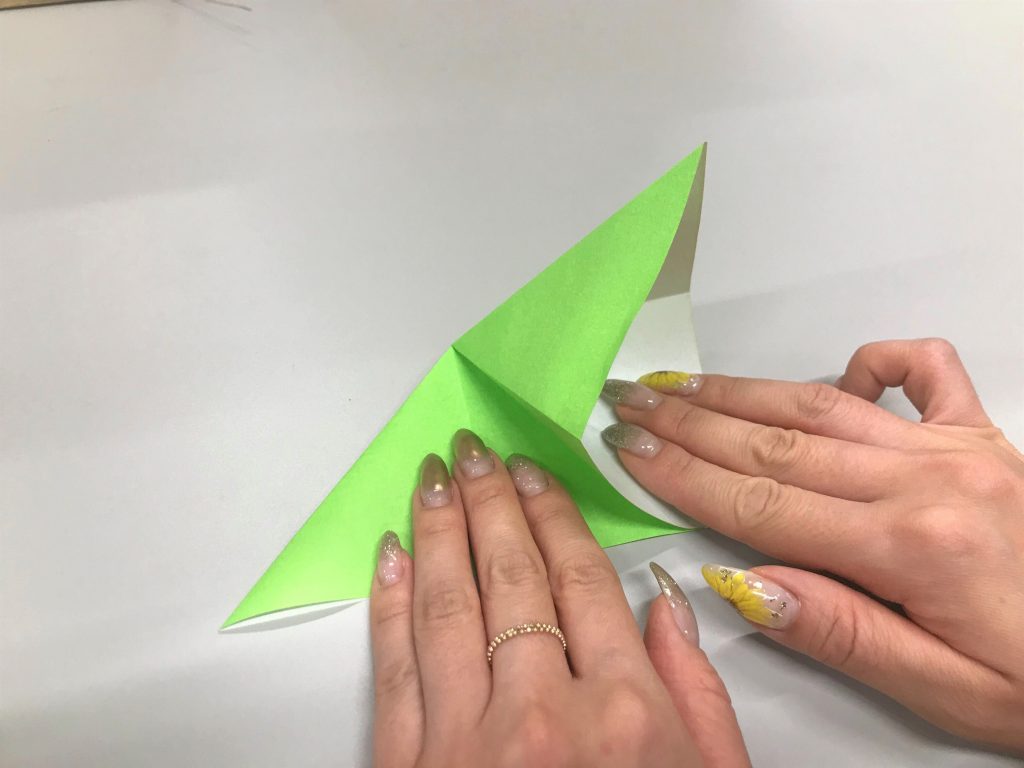 2. Place the open end on the bottom and fold the left and right as shown in the photo.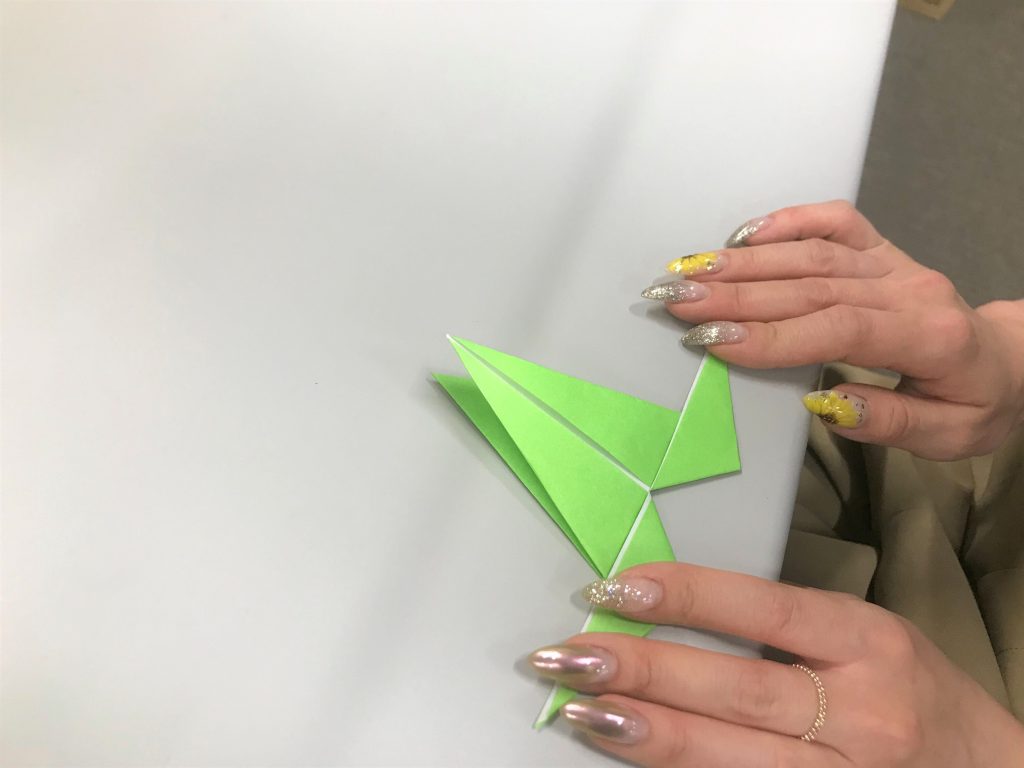 3. Fold the 2nd sheet of paper in the same way. The first paper will be the face and front legs, the second will be the tail and hind legs.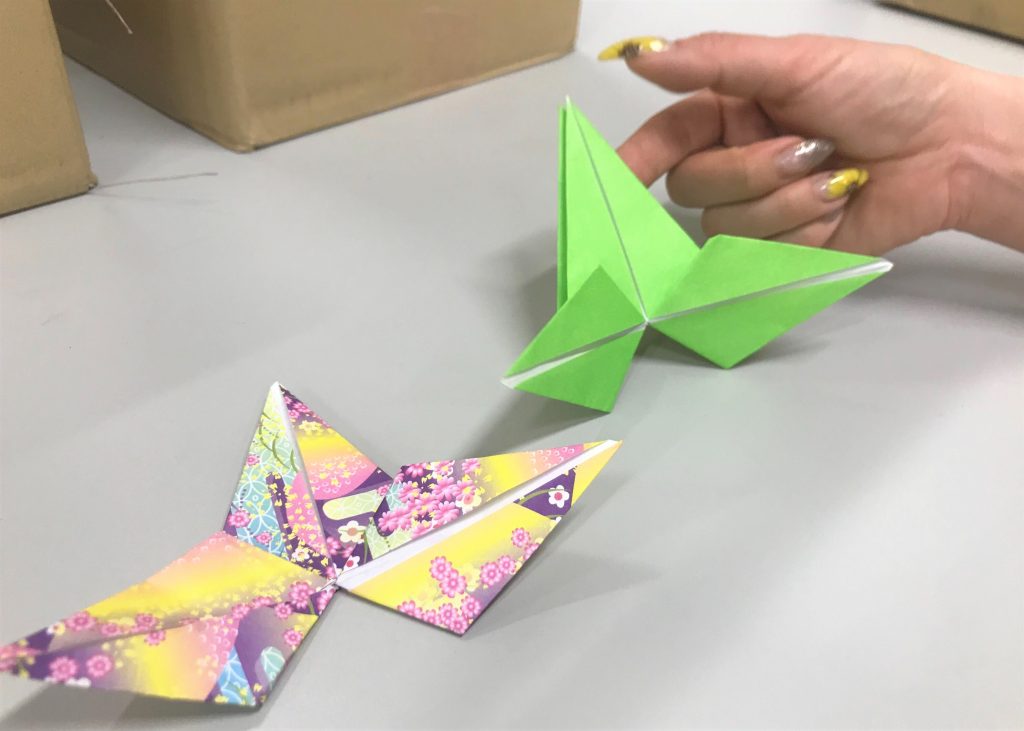 4. Fold the top like a valley, and the bottom like a mountain. Now you have the chest and the front legs.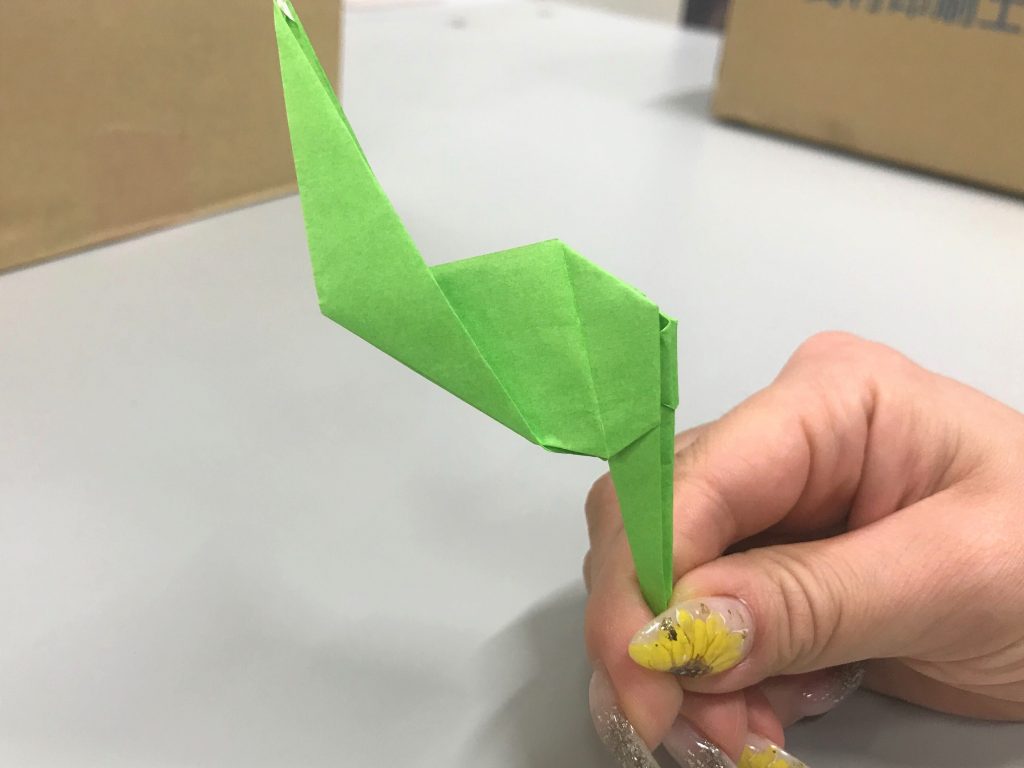 5. Make the face, and use the scissors to shape the antlers.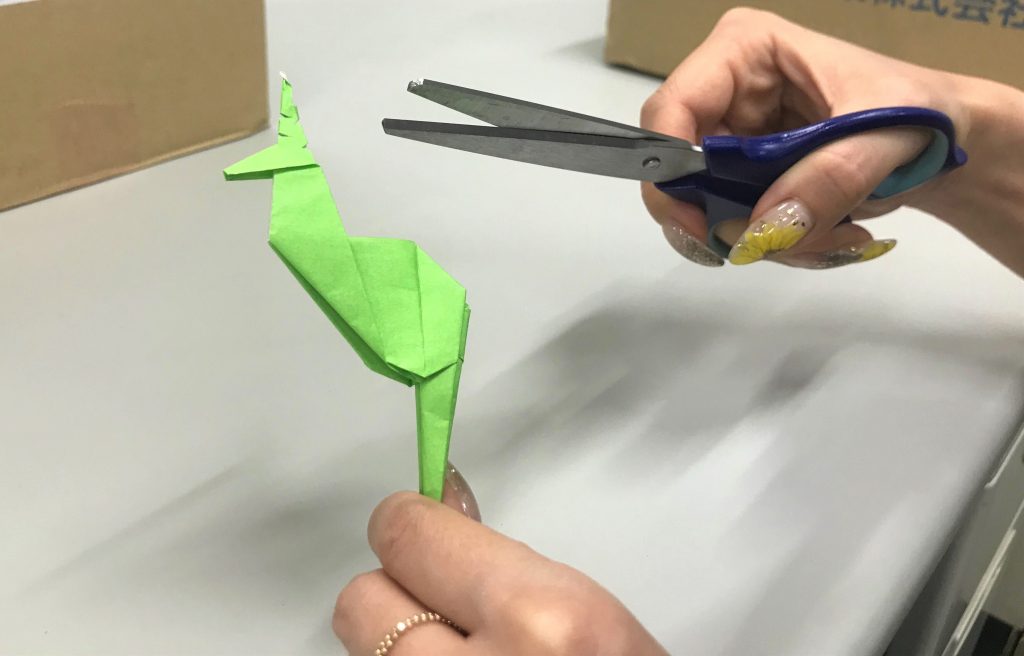 6. Next, we will use the other sheet of paper to make the tail and the hind legs.

7. Fold the front side down, and then adjust the back side a little and fold it.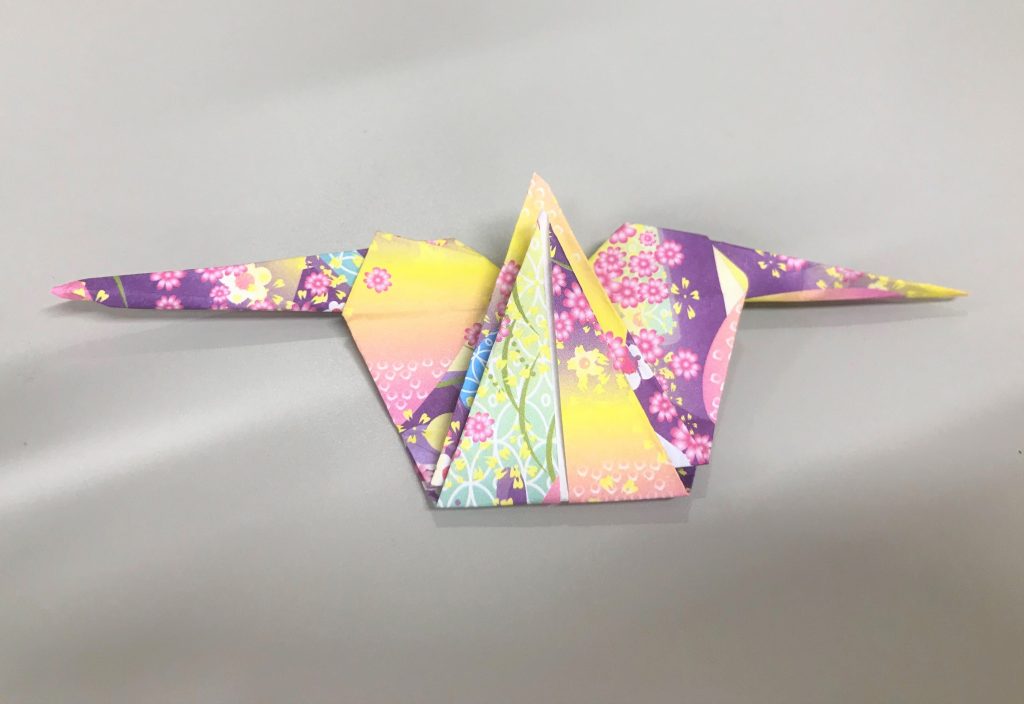 8. Fold it down the middle into two. Now the tail and hind legs are complete.

9. Add a little glue to the stomach area, attach them together, and it's done!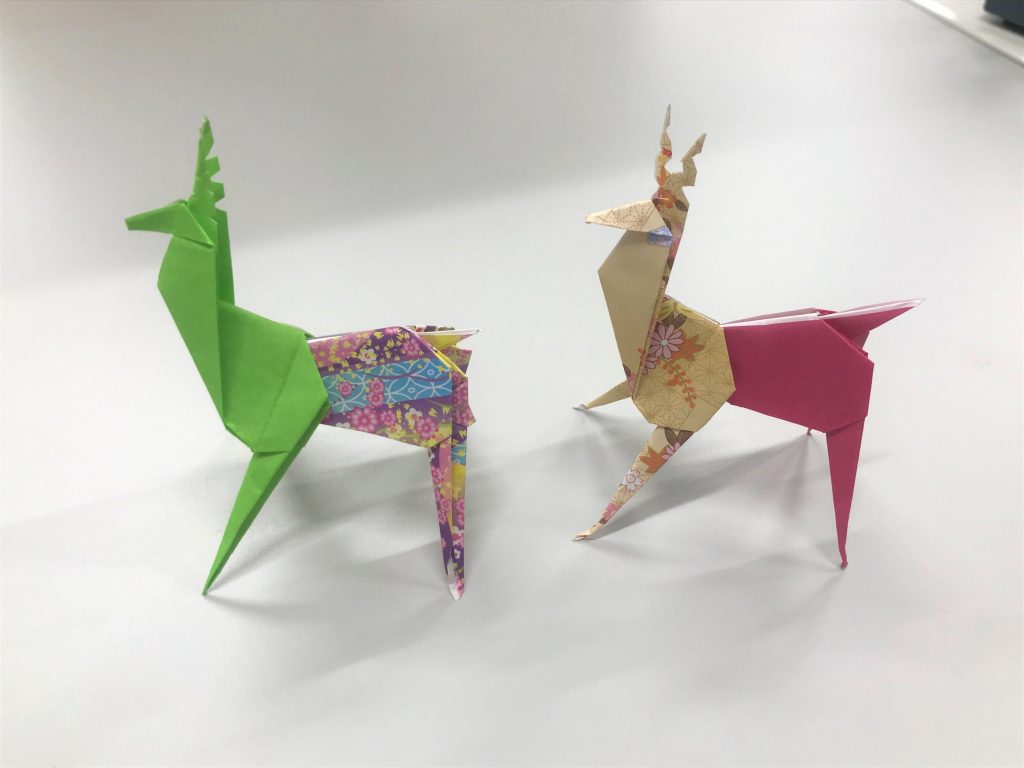 It is surprisingly a lot easier than it looks. It may take a little longer if it is your first time making origami.
There are also videos uploaded that show how to fold a deer in more detail.

Next to Nara City's Kohfuku-ji Temple and Sarusawa Pond, the Nara Visitor Center and Inn offers a free origami experience every day.
In addition to tourist information, they can also speak with you in English, Chinese, and Korean, so please feel free to stop by when you come to Nara.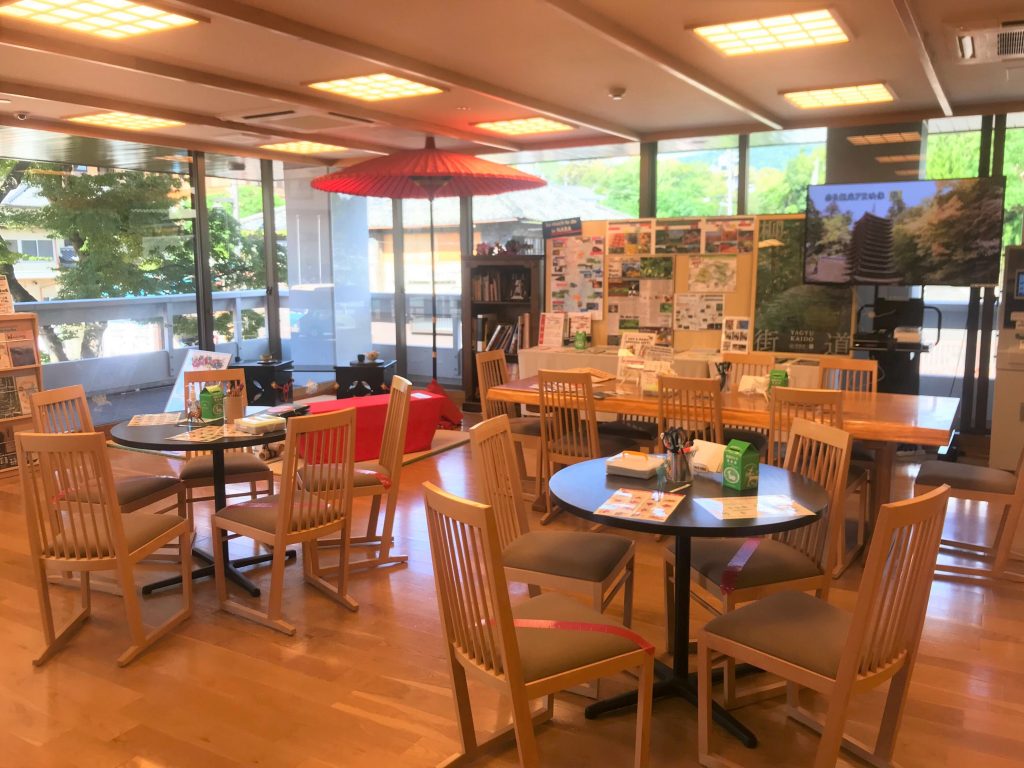 (Nara Visitor Center and Inn)