In Nara City, you can see deer in town nearby Nara Park. They go out of Nara Park to seek grass or plant to eat. It's not because of the decreasing tourists due to the corona virus. It's a daily scenery I see. It's been over 2 and a half years since I moved to Nara, and I see deer in my neighborhood from time to time.  I still feel brand new to happen to find deer in town. I would like to share such a unique and sometimes funny pictures.
The first one is a mother deer and a fawn. The fawns come out from the deer shelter after waiting for their stabilized period on the 20th July. I took this pic in the beginning of August. They are still tiny and so fresh to the world.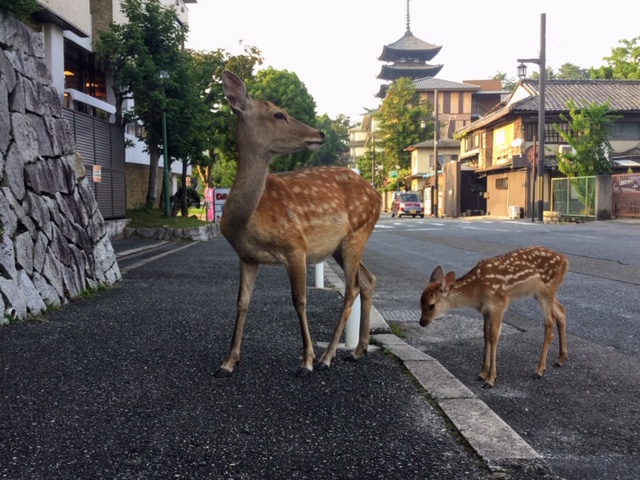 This is  the scenery I often see. The leaves of the trees are gone within the height they can reach.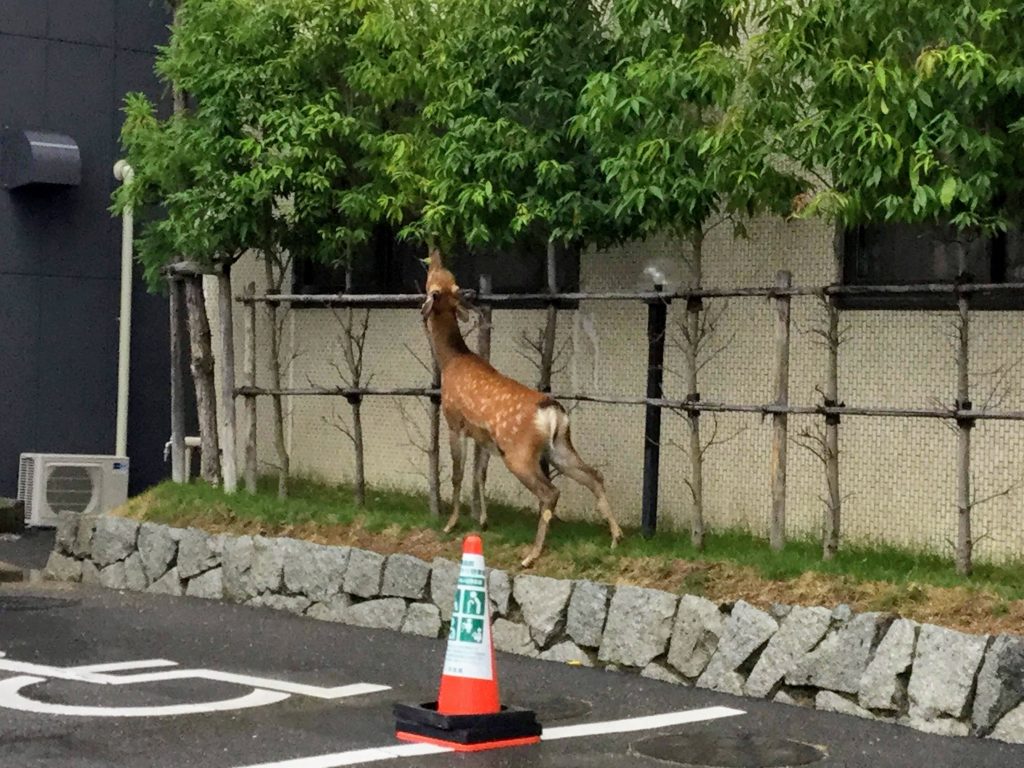 I could find clever deer. They munch trimmed trees.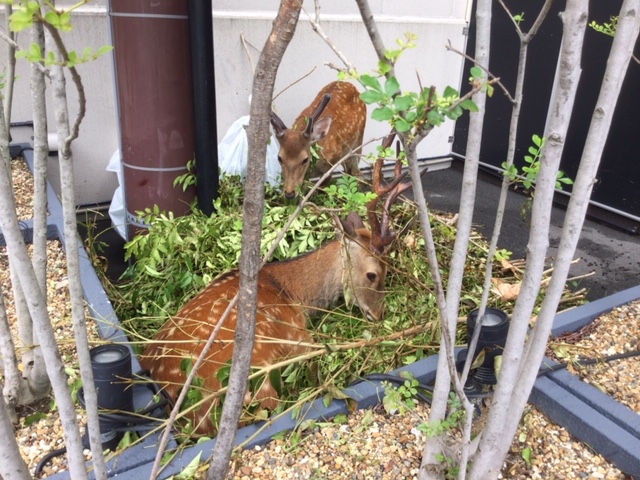 The cut tree can be their food and also bed!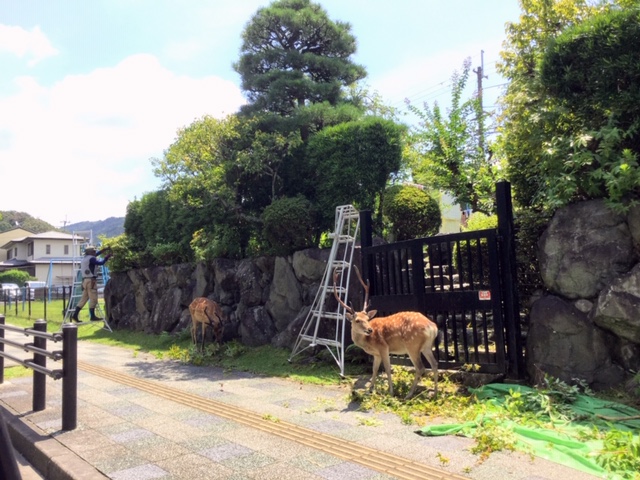 These deer might think that the gardener cut the tree for them!
I hope you could feel like taking a trip in Nara by seeing these pics. I would be happy to deliver this kind of daily scenery with adorable deer to you from time to time!
When you travel in Nara, don't forget to walk around out of Nara Park to find deer in town!