Summer is a good season to enjoy gelato.
I would like to introduce a restaurant where you can have authentic gelato in Nara City.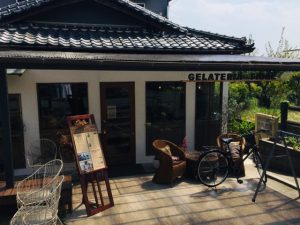 Gelateria Fiore was newly open at the end of September, 2019.
It's located in front of Shin-Yakushiji Temple in Takabatake-cho, Nara City.
Gelateria Fiore, you can guess, specializes in gelato. They use a gelato maker of an Italian gelato company, Carpigiani.
When you step in a restaurant, you will notice the gelato showcase near the door.
Always, 10 kinds of flavor gelato are waiting for being scooped up. The variety of flavor is varied by the seasons.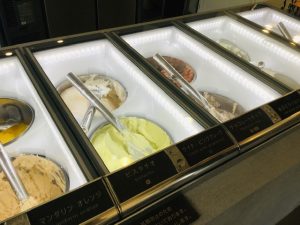 When I visited here, the prepared flavors were mandarin orange, pistachio, litchi pink grapefruits, chocolate chip, red grape sorbet, rum-soaked raisins, green tea espresso and so on.
Their gelato is based on the milk flavor which they selected after many tasting milk.
They try to make gelato which have a clean finish.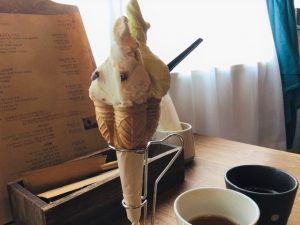 I chose double gelato of pistachio and rum-soaked raisons. That was soooo delicious.
Besides the gelato, you can have pasta and pizza. After lunch, you can get gelato discounted.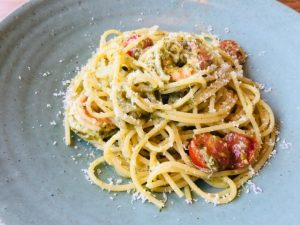 It's a good option to visit and have lunch and gelato here after sightseeing around Takabatake area, where is a 15-minute walk from Kasugataisha Shrine.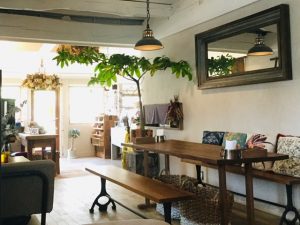 Gelateria Fiore
=======================================
Address: 464 Takabatake-cho, Nara City
Open: 11:00-18:00
Close: Wednesday