Ittoseki, approximately 7 meters in all directions, made from incredibly hard granite. It can be found cut apart in the middle at Toiwadani valley.
According to legend, Yagyu Muneyoshi (the founder of the Yagyu Shinkage School of swordsmanship) went to this valley during his training period, and met with a long-nosed goblin. They had a match during which Muneyoshi cut the goblin down in one swing of his sword, but his sword at the same time also cut the great stone open into two big pieces. This is how this stone received its name of "Itto-seki", the stone cut by one swing of a sword.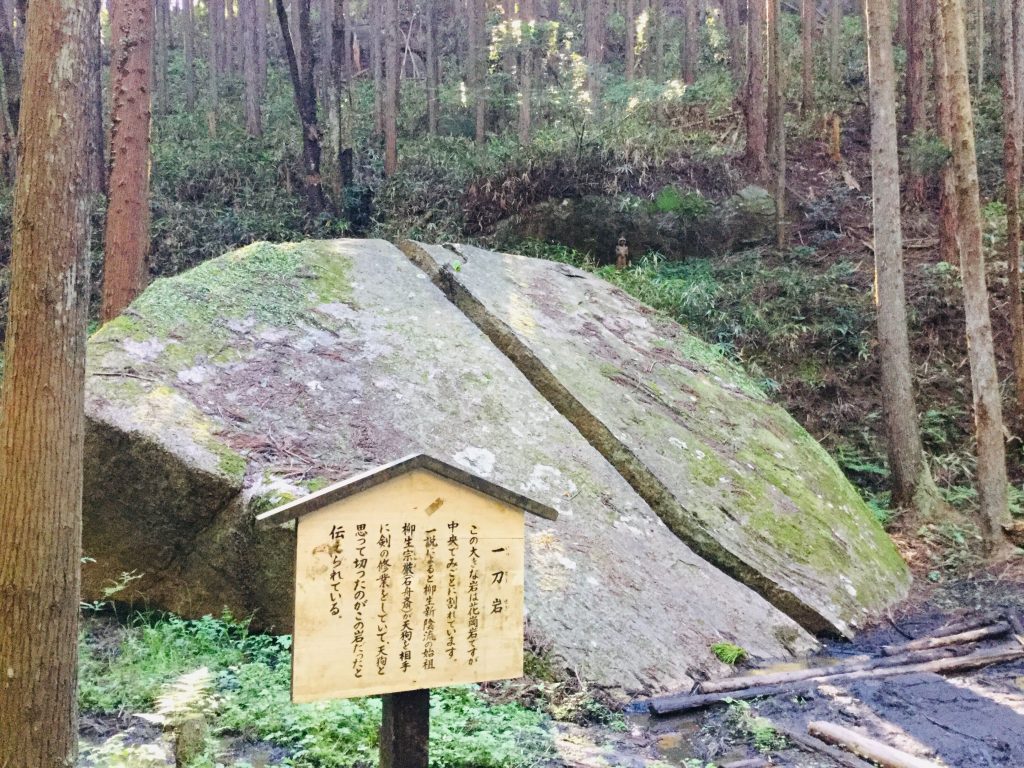 Itto-seki (the great stone)
Recently, Itto-seki is very popular to especially young generations. Why? It's because this stone looks the same as a huge stone which a hero cut with a sword in a famous Japanese anime, "Kimetsu no Yaiba". Its English subtitle is "Demon Slayer".
Have you ever heard of it?
This anime attracts many young people. You can find many cosplayers in Yagyu to take photos of themselves holding a sword in front of Itto-seki.
If you like this anime, it's a must to see and do cosplay! We have programs that you put costumes on and take photos in Ittoseki. Please contact if you want to try!