I love ramen but also I love soba. Today, I would like to introduce one of my favorite soba restaurants, "Kaeru-an" in Nara City.
First of all, do you know soba? Soba is made with buckwheat noodles, white wheat, taro root, or egg white. These thin and long noodles are said to be a symbol of longevity and are especially nutritious. It's generally served chilled with a dipping sauce or served with hot soup.
In Kaeru-an, he makes soba noodle with buckwheat only. And he uses good quality of the buckwheat. Therefore you can enjoy the excellent flavor and taste of buckwheat.
I ordered Mori-soba in Kaeru-an. Mori-soba is a basic chilled soba noodles served on a flat plate. You can choose a cold dipping sauce or a hot dipping sauce in this restaurant.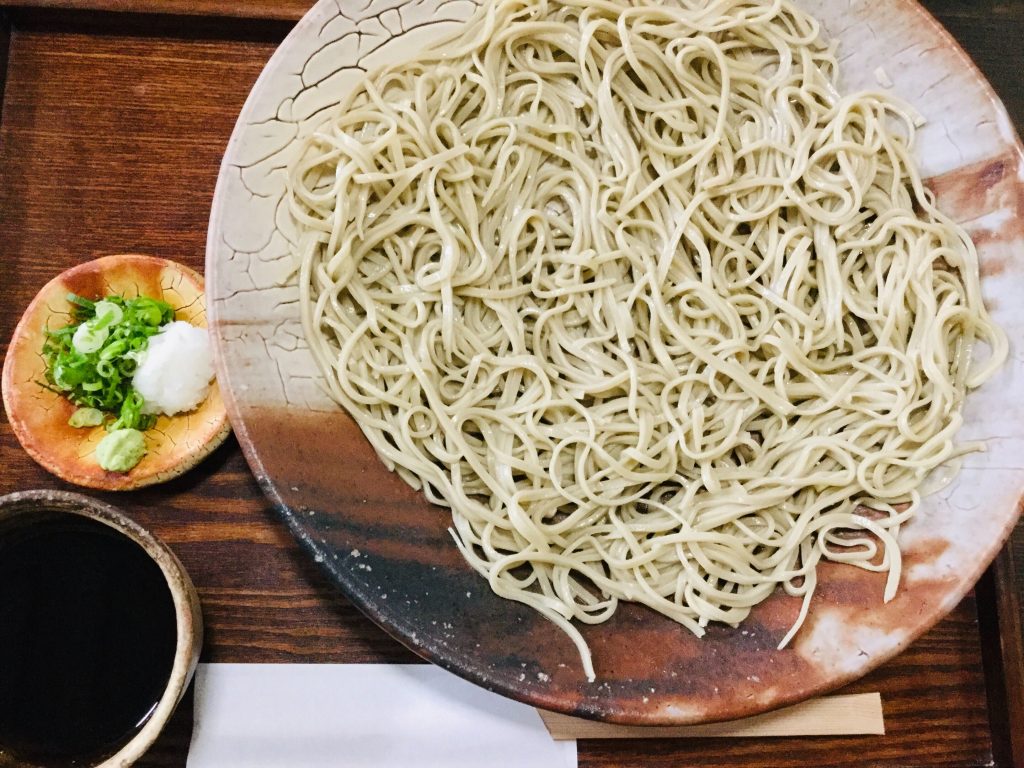 Mori-soba, large size 1300 yen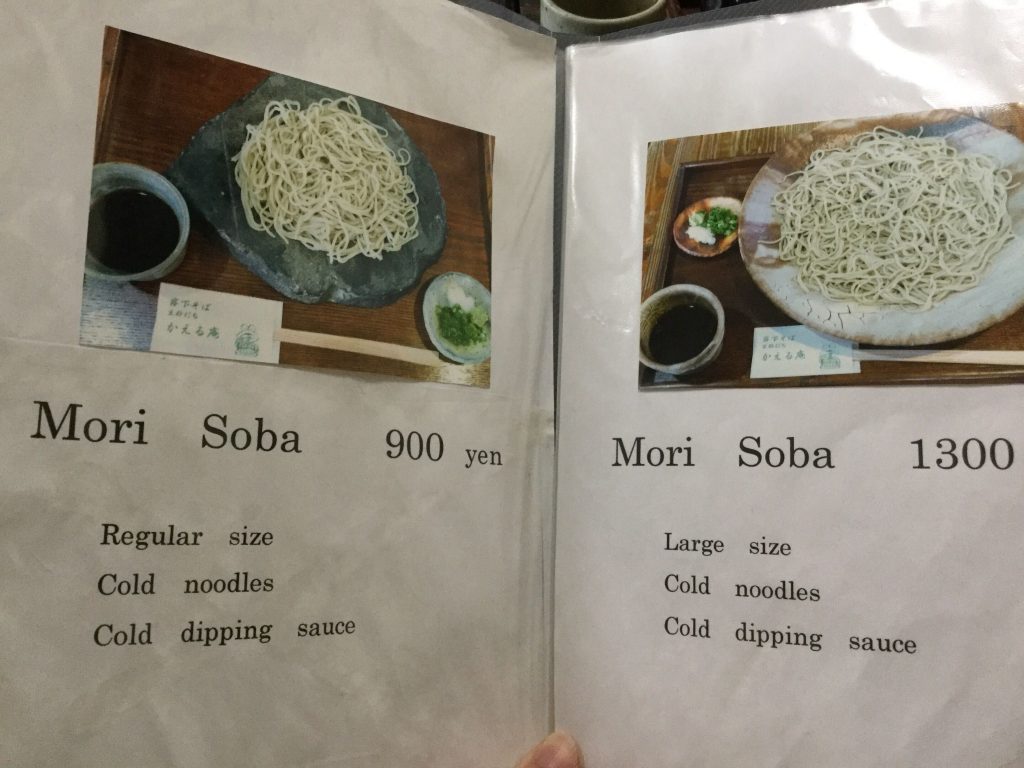 An English menu is available.
There is a tradition of enjoying sake during soba noodle is preparing since Edo period.
Here in this restaurant, you can enjoy sake produced in Nara. To carefully select sake, he does sake tasting and offers his favorite sake to customers.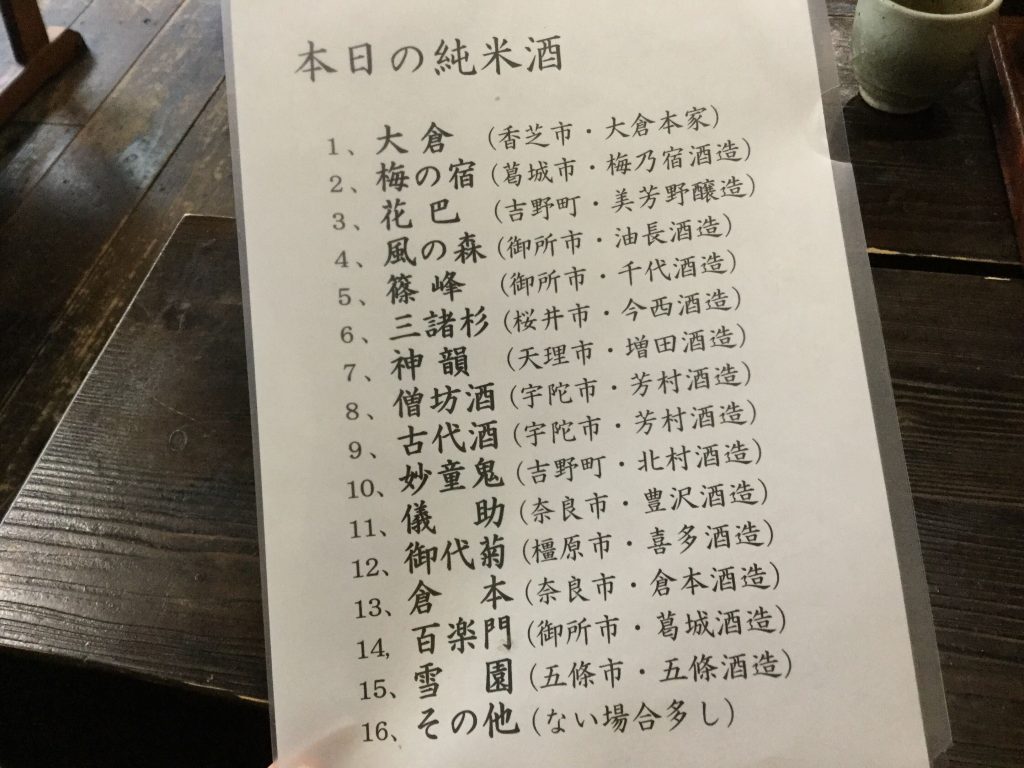 Nara Sake List
By the way, the name of this restaurant, Kaeru-an, means frog-house. Frog is called Kaeru in Japanese. You can find many frog motif figurines inside and outside of the restaurant. I should mention that there is no real frogs:)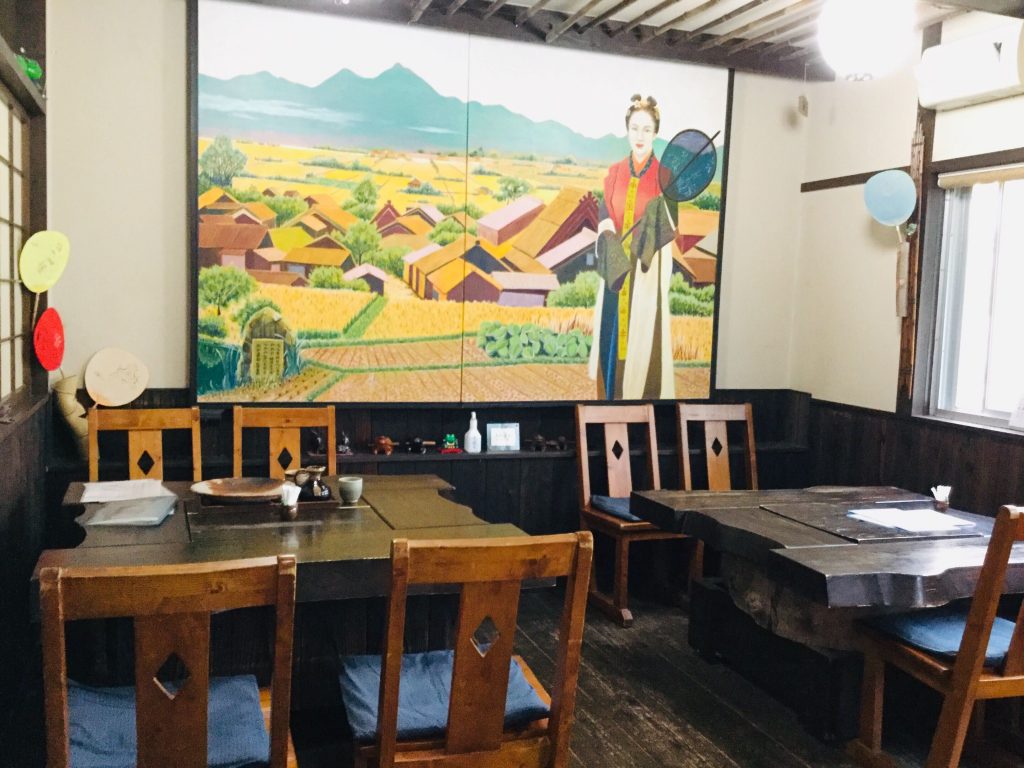 A good story from the owner about his frog collection. When a couple from England visited the restaurant, they noticed his frog collection in the restaurant. When they came back to Nara again, they brought a frog figurine from England and kindly added it into one of his collection.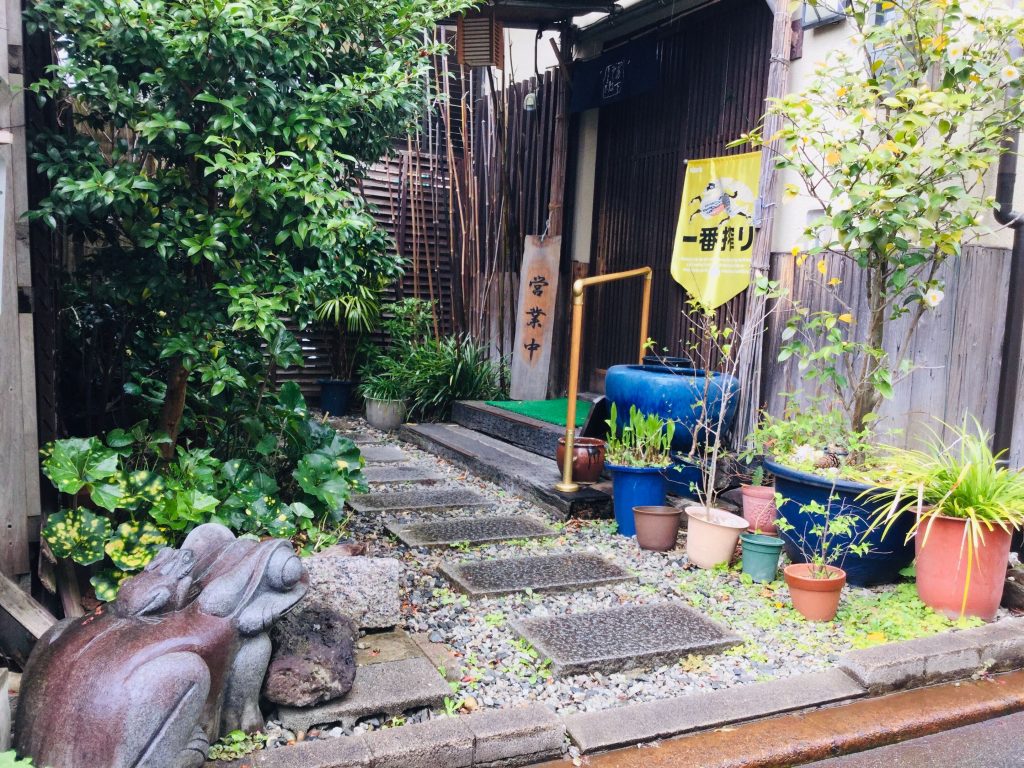 The restaurant is located 5 minute walk from JR Nara Station.
Don't forget enjoy Nara sake with soba!
Kaeru-an
Address: 24-1 Shimosanjo-cho, Nara City
Open: 11:00~14:00, 17:00~19:30
Close: Wednesday, Thursday