Mt. Wakakusa is three overlapping hills, located to the east of Nara Park in Nara City.
When you arrive at Nara Park, you can see the grass-covered mountain. It is Mt. Wakakusa, a symbol of the ancient capital of Nara.
It is a 342-meter-high and the Uguisuzuka Tomb is enshrined at the top of the mountain.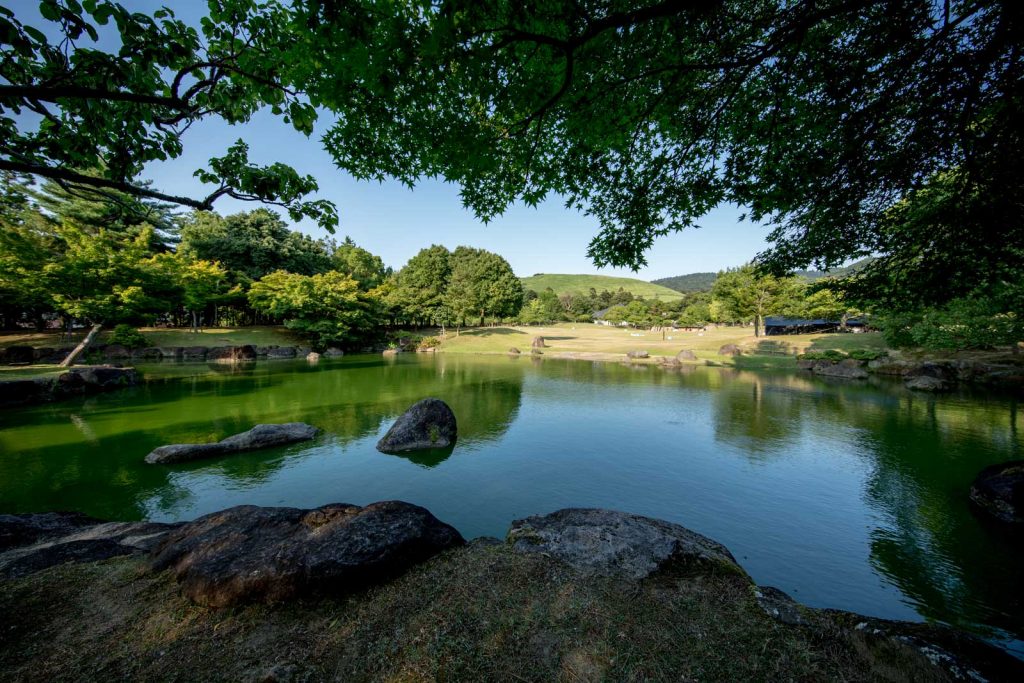 Mt. Wakakusa offers easy hiking courses from behind Todaiji Temple and Kasuga-taisha Shrine. If you want to walk a longer course, you can also climb up from Mt. Kasuga Primeval forest trail. Mt. Kasuga Primeval Forest is also known as part of Yagyu Kaido path, which has been carefully protected as the sacred forest of the Kasuga-taisha Shrine.
It is also possible to drive to the top of the mountain on the Nara Okuyama Driveway.

If you choose easy hiking courses, there are two entrances, the South gate and the North gate. From one of the gate, it takes about 40 minutes to reach the summit.
Small fee is needed to enter the mountain. Please note that mountain paths are closed during winter.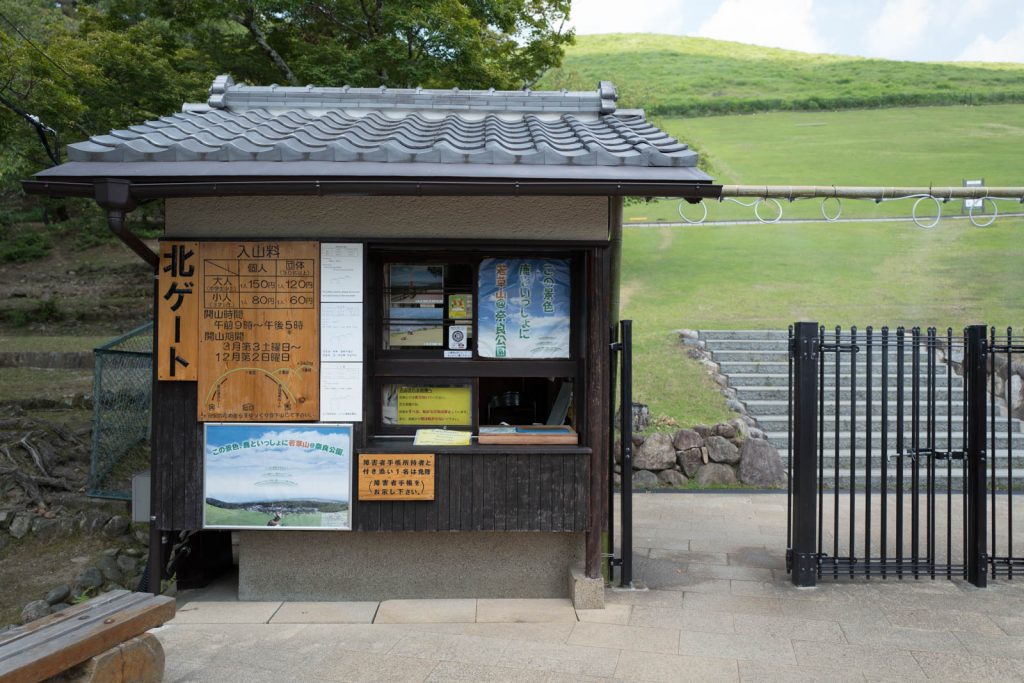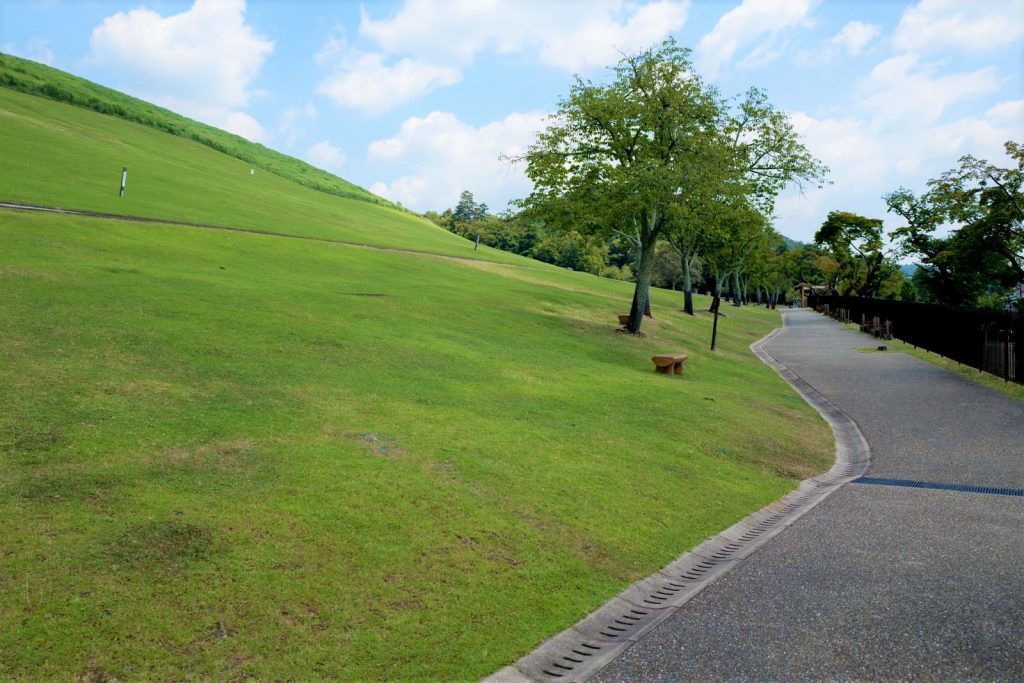 From the summit, you can overlook the city.




There are many wild deer.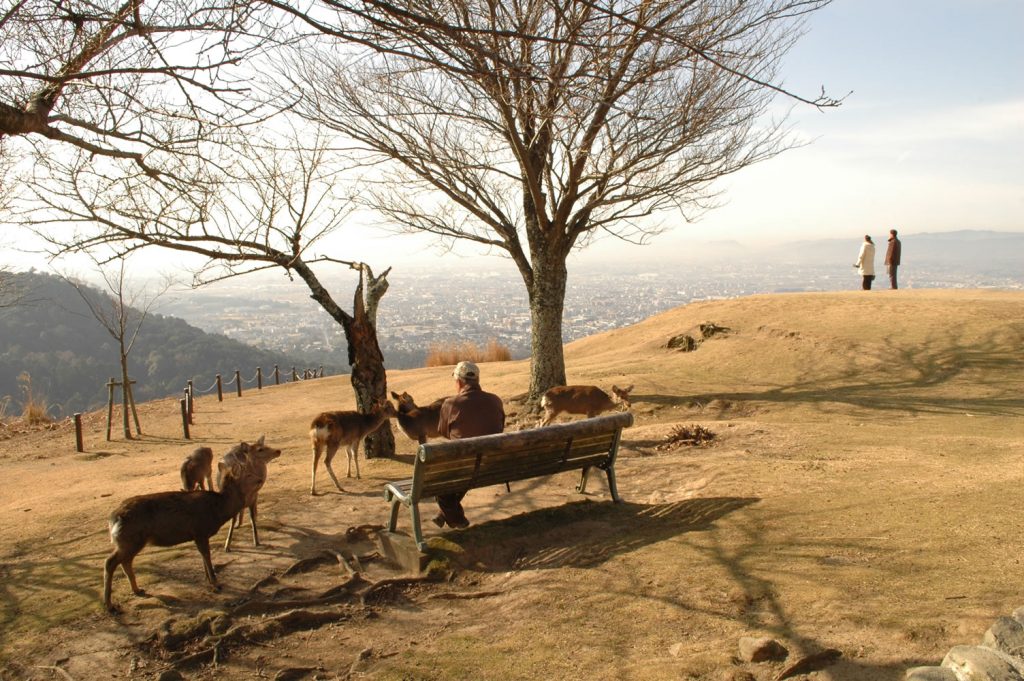 Night View from Mt. Wakakusa has been selected as one of Japan's new top 3 night views.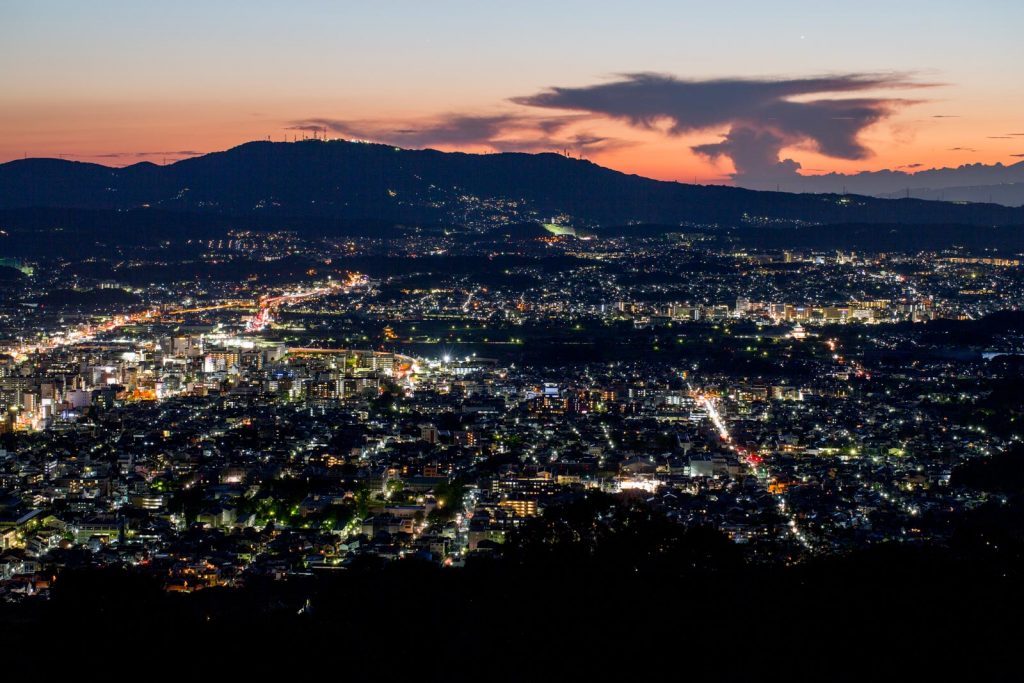 Mt. Wakakusa Yamayaki is a traditional event, which is held on the 4th Saturday of every January. The entire mountain is enflamed, burning up the night sky.