Uda Animal Park is a facility where cows, ponies, sheep, goats, rabbits and chickens are farmed.With no entry fee due to administration by Nara Prefecture, visitors enjoy petting these animals.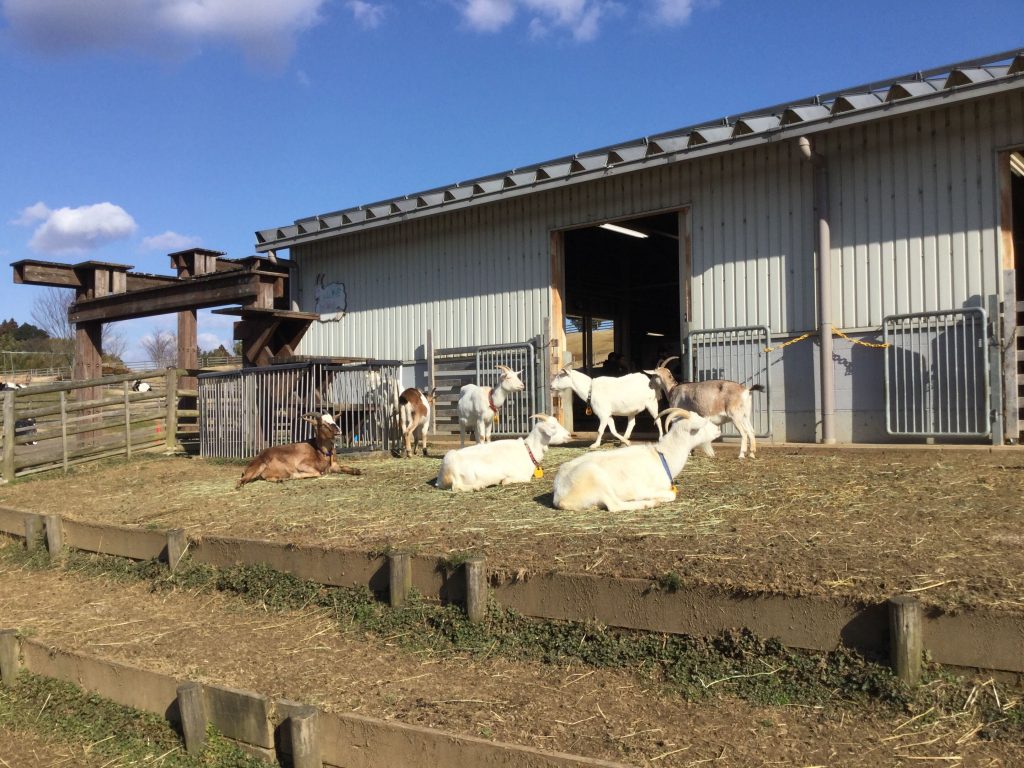 Children can feed sheep and goats, milk the cow, make butter with the cow's milk and pony riding. They also open a class to teach children that Animals have emotions and needs like us, their lives are the same as ours, and that we need to think our responsibilities and obligations for animals living better.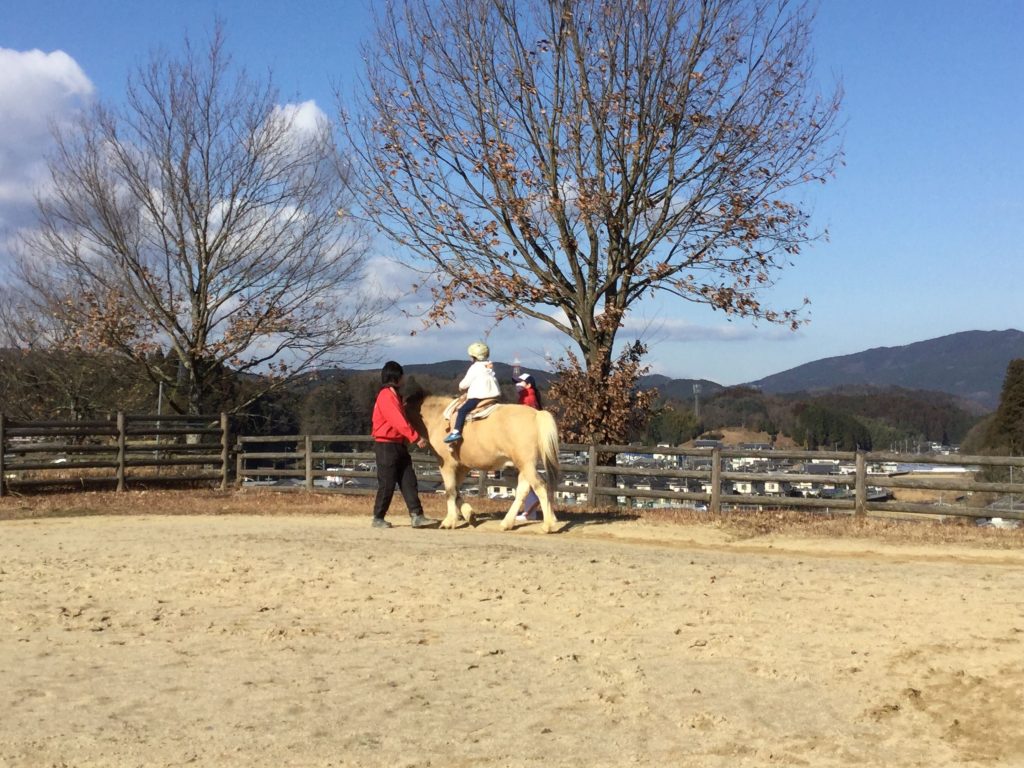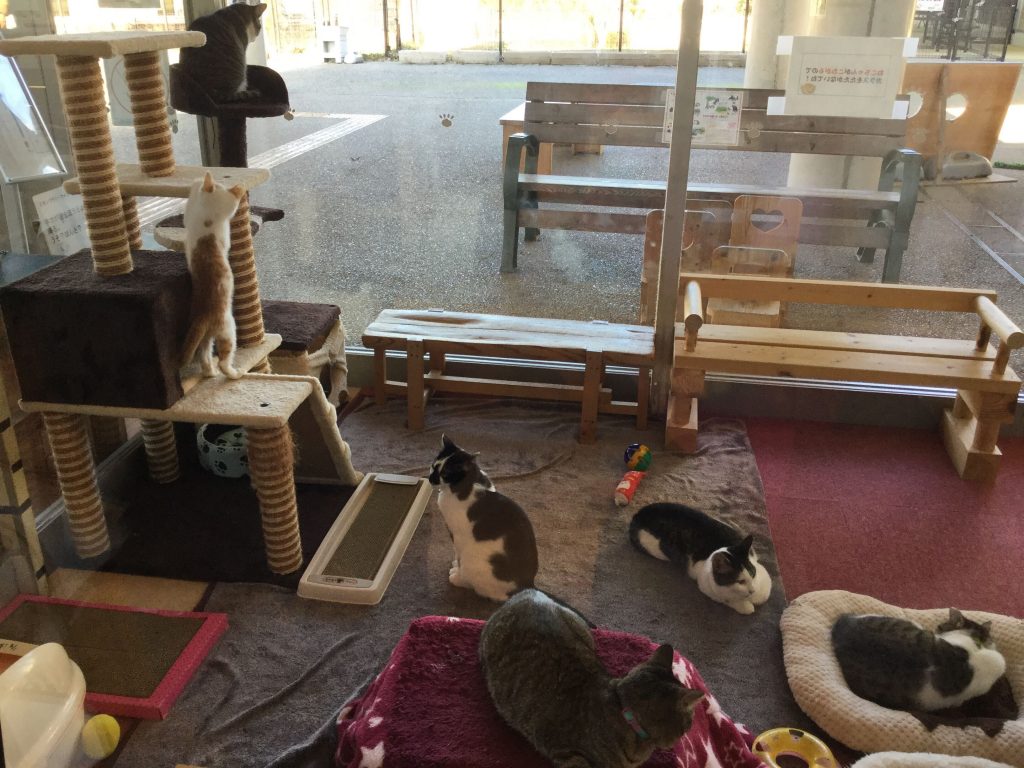 You can adopt Rescued cats and dogs here, too.
When I visited here, it was a sunny but chilly day in January. I found many families with kids enjoying petting animals.On weekdays, they also welcomes schools extra lessons and excursions. I believe this facility gives children a great opportunity to understand animals and love them.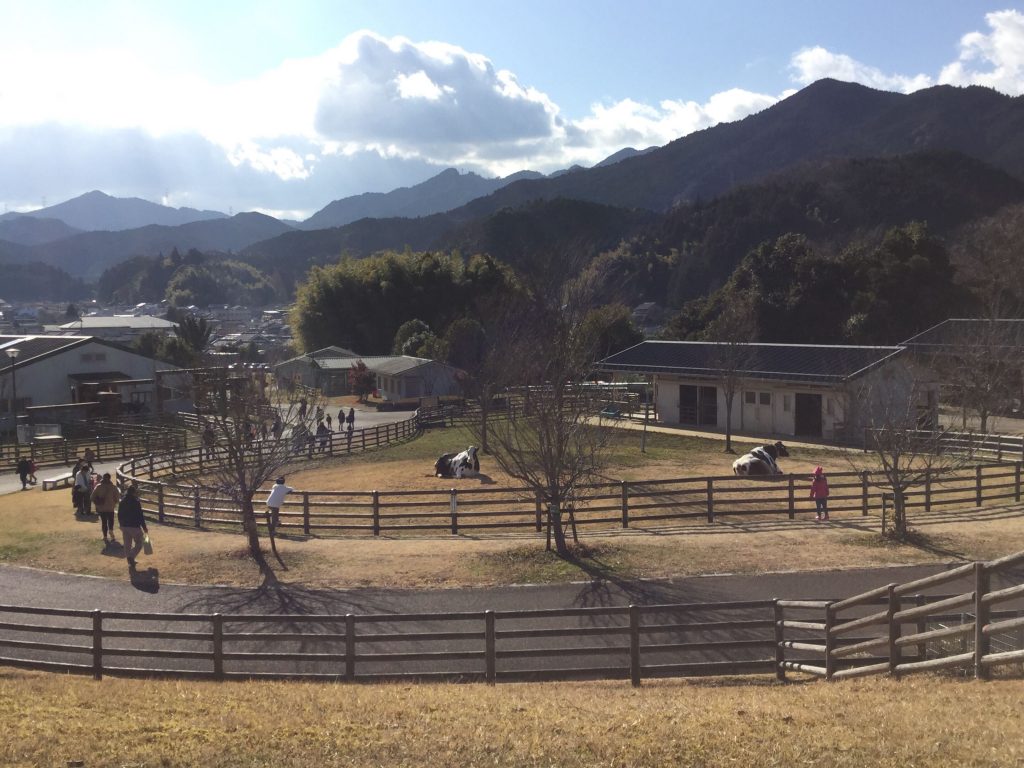 For people without children, this park is a nice place to visit, too. Bring your lunch box here. Under the sun and on the lawns, you can feel a peaceful atmosphere.
Uda Animal Park is located in Uda City, about one hour drive away from Nara City. At the moment, the facility is closed for visitors due to the current corona virus situations.
Uda Animal Park
Address: 75-1, Kozuke, Ouda, Uda City
Open: 9:00 – 17:00
Close: Monday