Ubusuna-no-Sato Tomimoto is located in Ando-cho, close to Horyuji Temple, which is the oldest wooden building in the world and is designated as a World Heritage site.
Ando-cho is an idyllic town with a comfortable atmosphere throughout the four seasons.
Once the family home of pioneering ceramist Tomimoto Kenkichi, this accommodation is an exquisite mix of the traditional and the modern. In this beautiful nature and the scenery, Mr. Tomimoto, a great master of modern pottery, has cultivated both his spirit and his skills.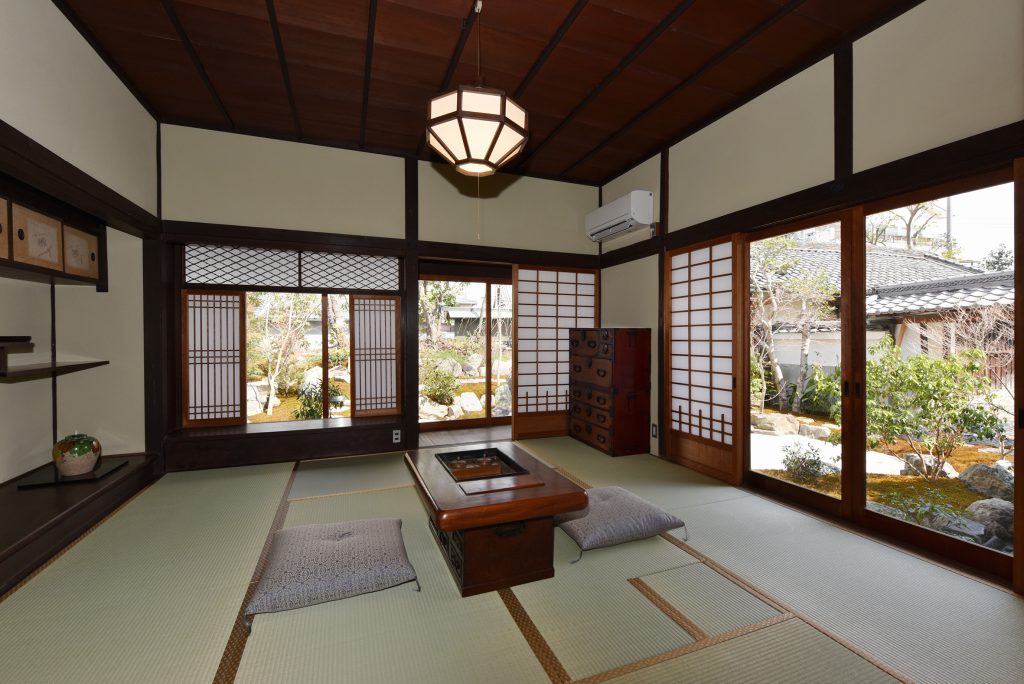 Guest Room
With only two suites, "Nisshin"and "Chikurin Tsukiyo " amid the elegant gardens, it is an oasis of taste and exclusivity. The comfortable beds and deep private baths create a supremely relaxing environment.
"Nisshin"
This guest room is composed of a study room that Mr Tomimoto used and a modern twin bed room. You can gaze its Japanese garden from a porcelain bathtub.With a twin bed room, a Japanese tatami room, and a bath with an outside view, this 63-square-meter room is ideal for two to four guests.
"Chikurin Tsukiyo"
This guest room is a two-storied "maisonette" style room. On the second floor is a Japanese-style room, in which you can read, meditate, or just spend some quiet time. You can relax in a stone bathtub where you can see an inner garden with a stone lantern. With a twin room, a semi-double room and a Japanese tatami room, this 139-square-meter room is ideal for two to eight people.
The restaurant serves beautifully presented seasonal Japanese dishes. In addition to the regular restaurant, there is also a counter-style restaurant in a renovated storehouse that serves special dishes.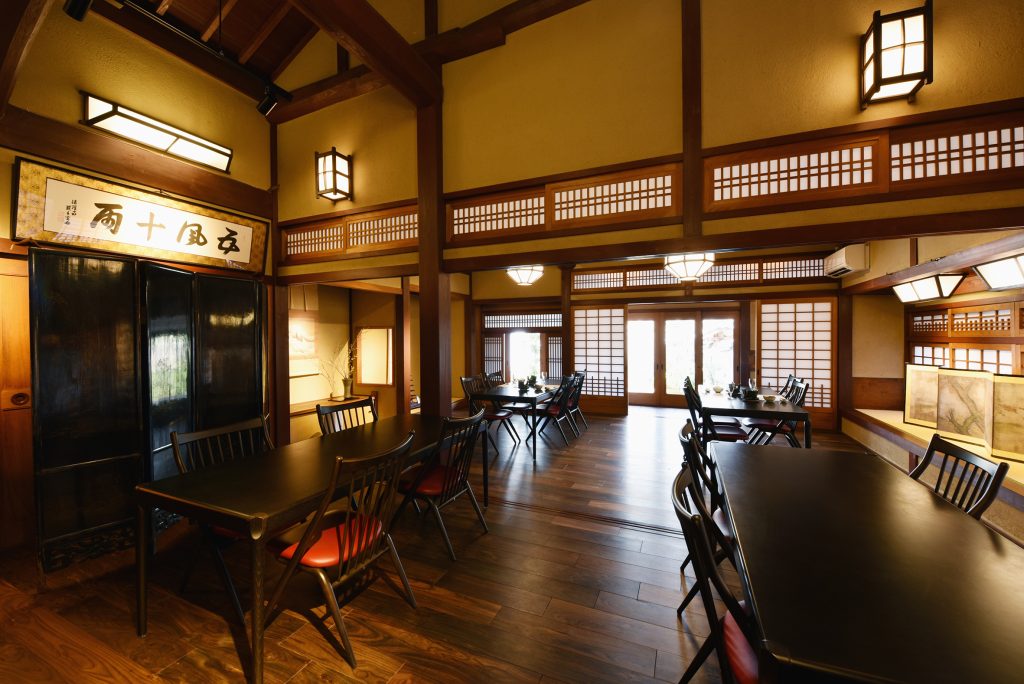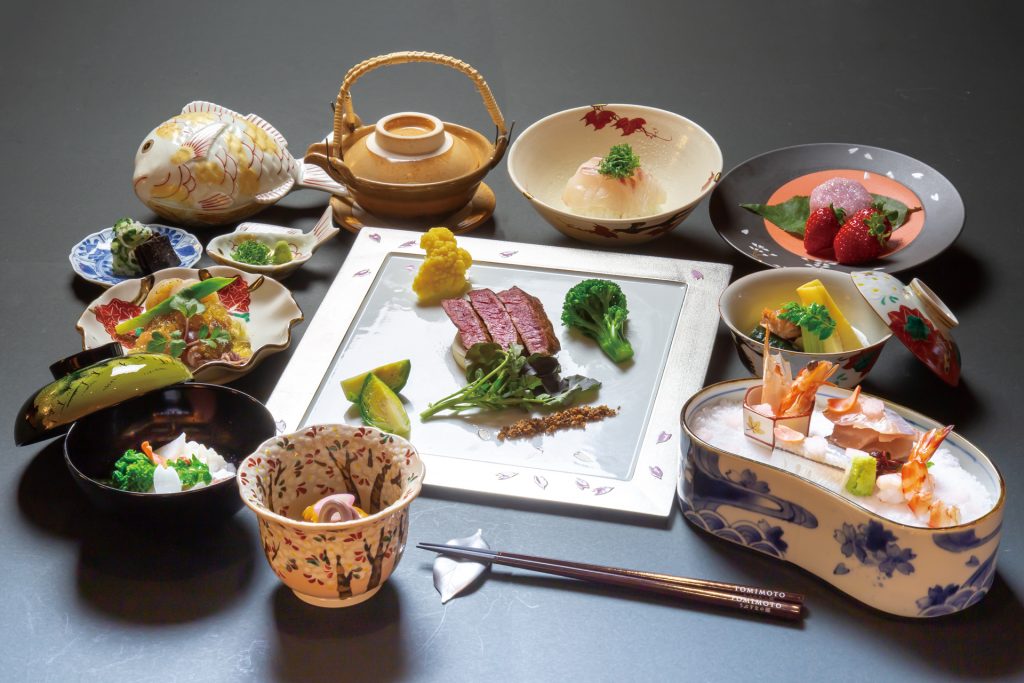 Optional pottery classes help you connect with the hotel's namesake. Other Japanese cultural programs are also available at the accommodation.
It is located between Kansai International Airport and Nara City, so it would be a nice idea to stay here before you head for the airport.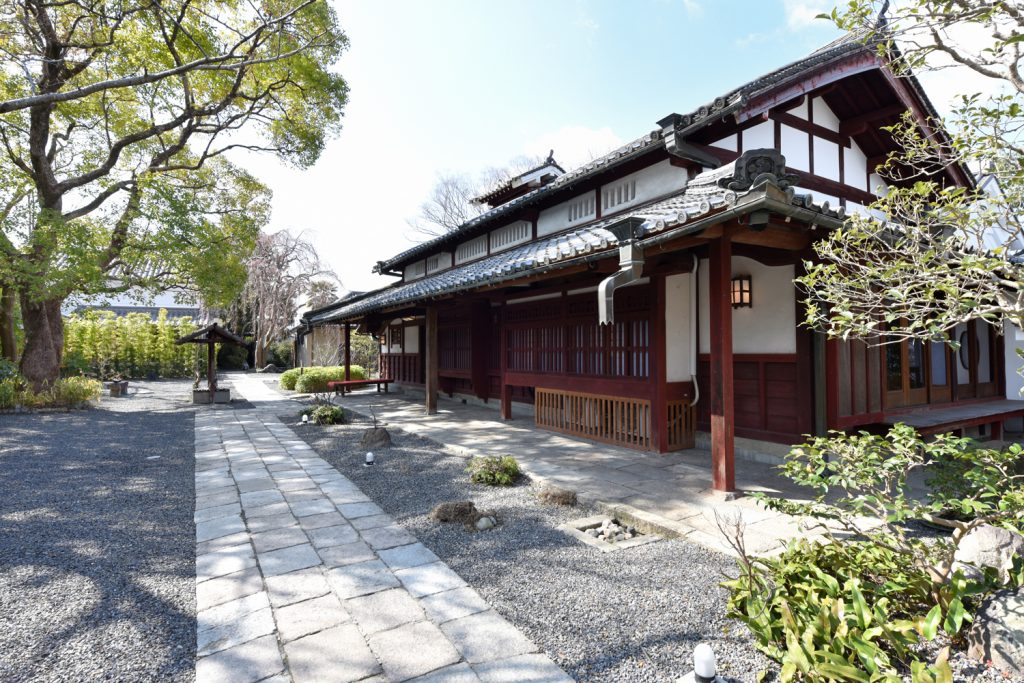 Ubusuna-no-Sato, Tomimoto
Address: 1442, Higashi-ando, Ando-cho, Ikoma-gun, Nara
=Sample Tour Staying in a Nara Hotel=
"Explore Nara's Picturesque Japanese Gardens!"
https://nara-sightseeing.com/itinerary/11088/
"Enjoy Nara Sake to the Fullest on a Special Tour into Places Not Open to the General Public!"