Ukimido is a hexagonal wooden pavilion roofed with cypress bark, that floats on Sagiike Pond in the corner of Nara Park.

Ukimido itself is actually not very old. It was originally built just 100 years ago, and while being restored along the way, the Ukimido we see today was reconstructed in 1994.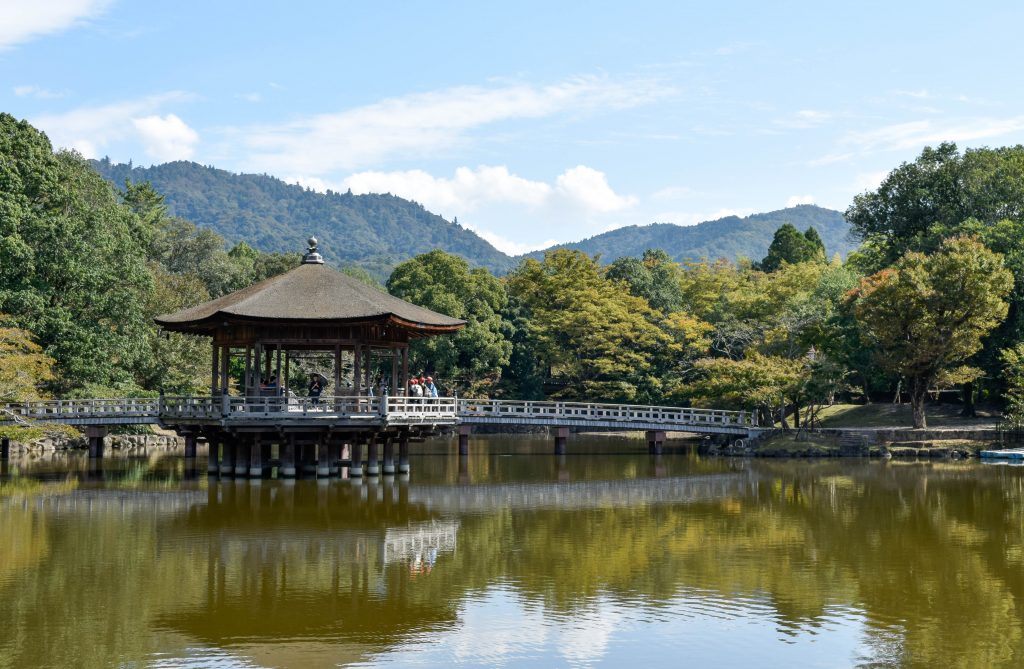 With cherry blossoms in the spring, blooming crape myrtles surrounding the pond in the summer, the colorful leaves of autumn, and the beautiful sights of snow in the cold winter, Ukimido changes its scenery throughout the four seasons and always gives our eyes something beautiful to enjoy.
We are also free to visit it as we like, and it is a place many city residents use to get some rest.
If you are lucky, you might run into some deer casually walking and mingling around, as this place not only fascinates city residents, but camera-carrying tourists as well.
The figures reflected in the water are elegant and very beautiful, as if cut out from a postcard.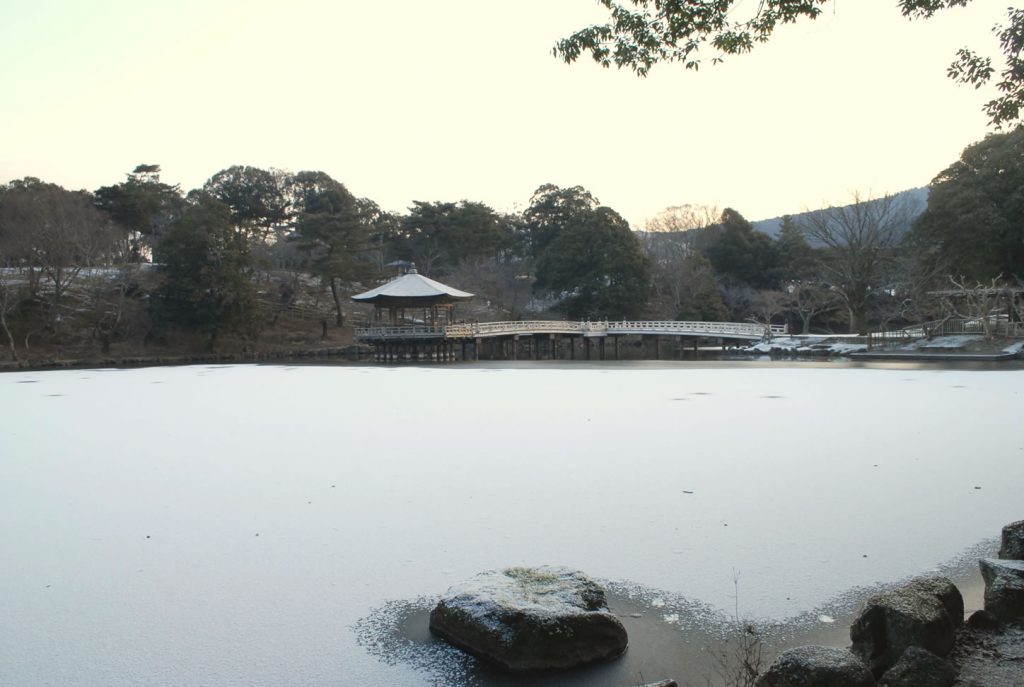 (With snow in the winter)

The twilight is also beautiful, and you can also enjoy seeing the Ukimido pavilion lit up at night.
In the Nara Tokae held every summer, the Ukimido is softly illuminated by candle light.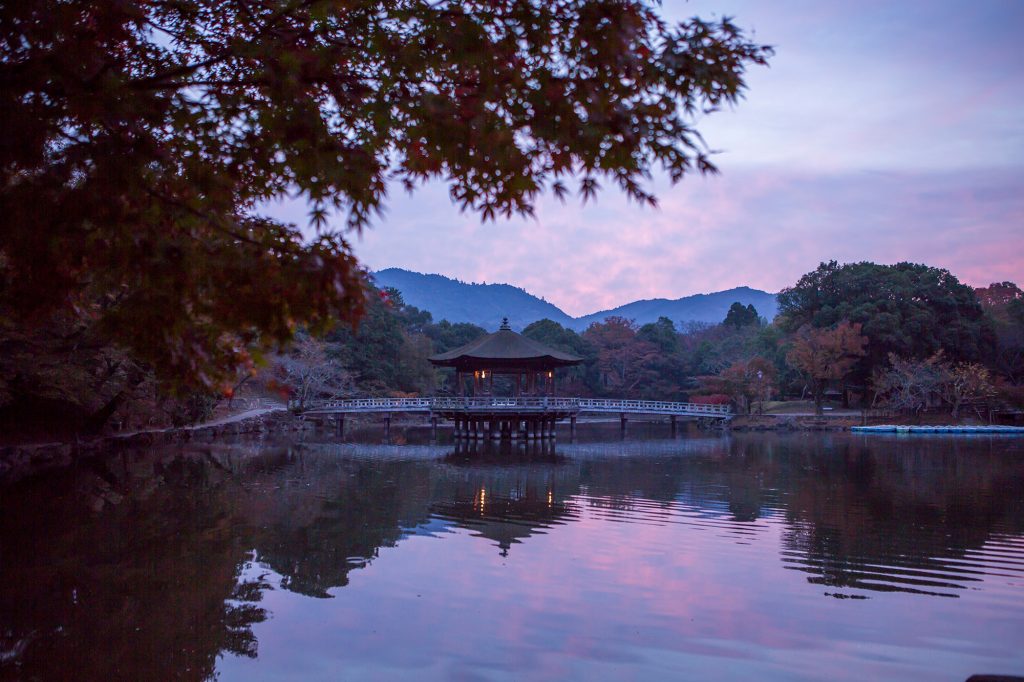 It is easiest to take a bus to Ukimido.
If you take a bus, ride the City Loop line (clockwise) from JR Nara Station or Kintetsu Nara Station, get off at "Daibutsuden/Kasugataisha-mae", and it is a five-minute walk from there.
You can also visit Ukimido before or after visiting Kasuga-taisha Shrine.
Of course, for those who enjoy walking, you can get there on foot. It is about a 20-minute walk from Kintetsu Nara Station and a 30-minute walk from JR Nara Station.