Yoshino Kuzu and Chopsticks are local specialties in Nara's Yoshino region.

The Yoshino region is located south of Nara City and in the centre of the Kii Peninsula.
It is famous for Mt. Yoshino, one of the best places in Japan to see cherry blossoms, where about 30,000 trees and 200 varieties of shiroyamazakura are densely planted, coloring the entire mountain pink in spring.
Mt. Yoshino is also a sacred place for Shugendo, an ancient Japanese mountain spirituality that combines Buddhism and Shinto. Its main temple is Kinpusen-ji Temple on Mt. Yoshino.
The local industry in Yoshino is centered around forestry and Yoshino cedar. Even today, the Yoshino Cedar Brand is used as building material for houses, and shipped all cross Japan.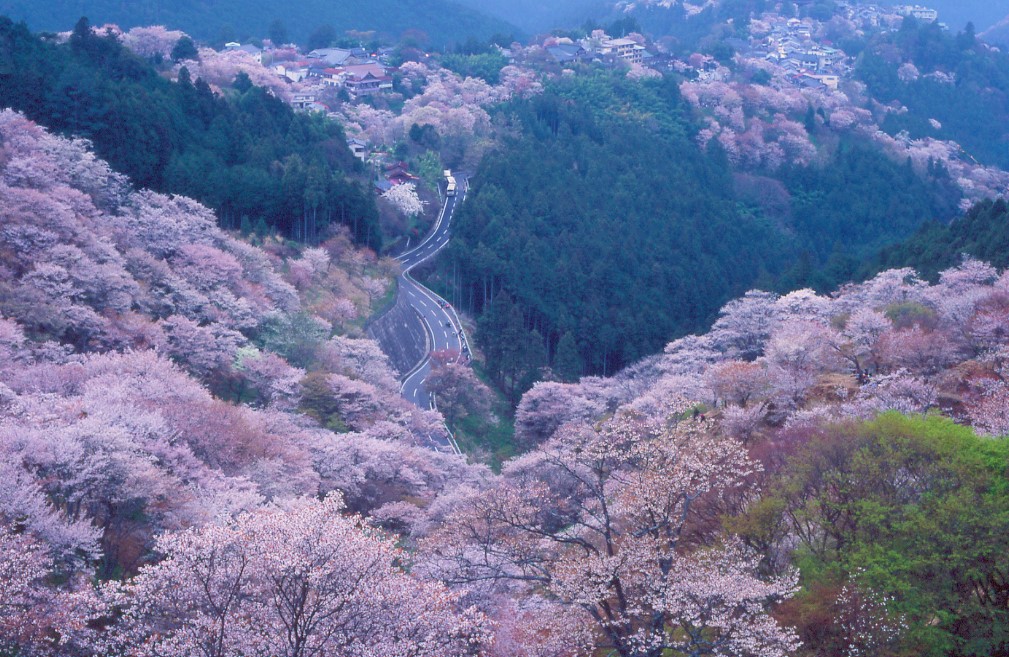 Yoshino Kuzu
The kudzu plant is a kind of leguminous vine plant. You can use the leaf, the stem, and the root of kudzu, so it is an extremely profitable plant. We call the edible powder processed from the root of the kudzu plant "kuzu-ko".
Yoshino has high-quality water, and cultivation of kudzu has thrived here for a long time.
Kuzu-ko that is 100% pure without anything added is called "hon-kuzu", and though it is smooth and easy to eat, there is very little of it produced and it is expensive.
There are areas all across Japan that produce kudzu, but only the kudzu made through the special methods of Yoshino is called "Yoshino Kudzu".
Items like "kuzu-mochi" and "kuzu-yu" are made from kudzu, and are popular souvenir gifts.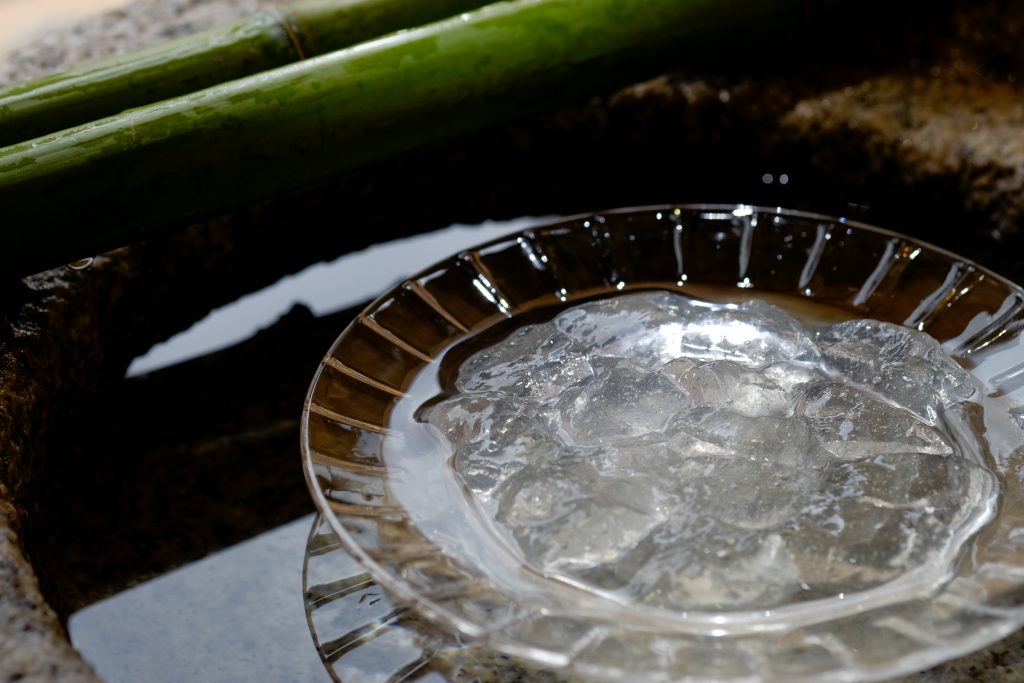 (Kuzu-mochi)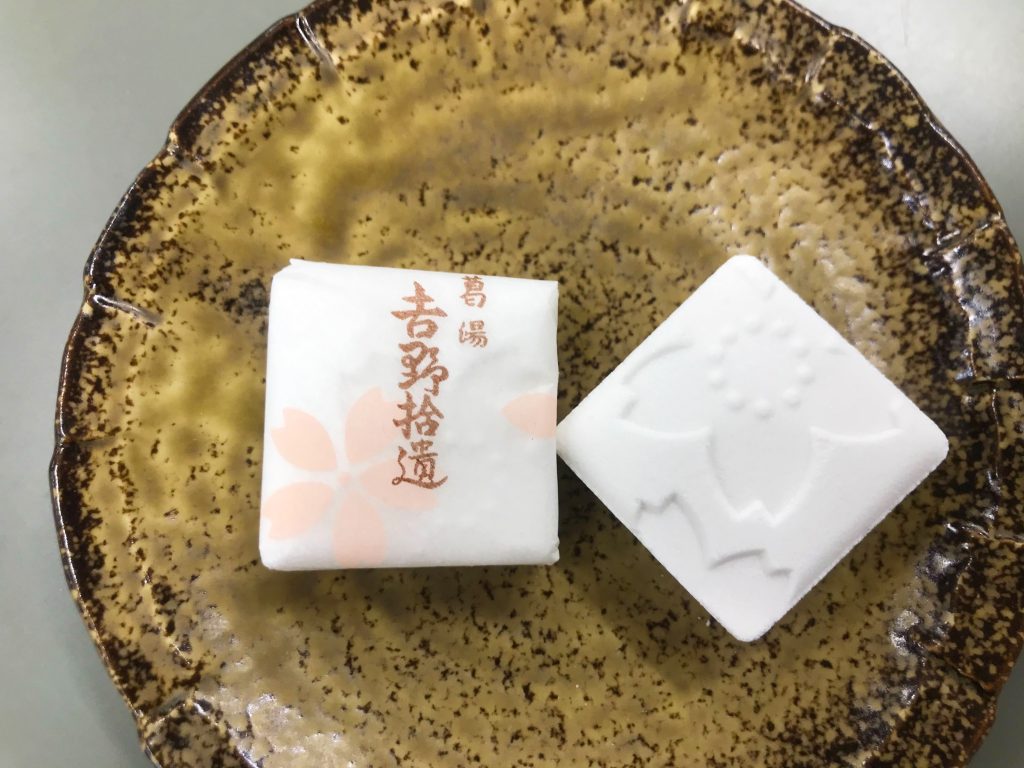 (Kuzu-yu tea)


Yoshino Chopsticks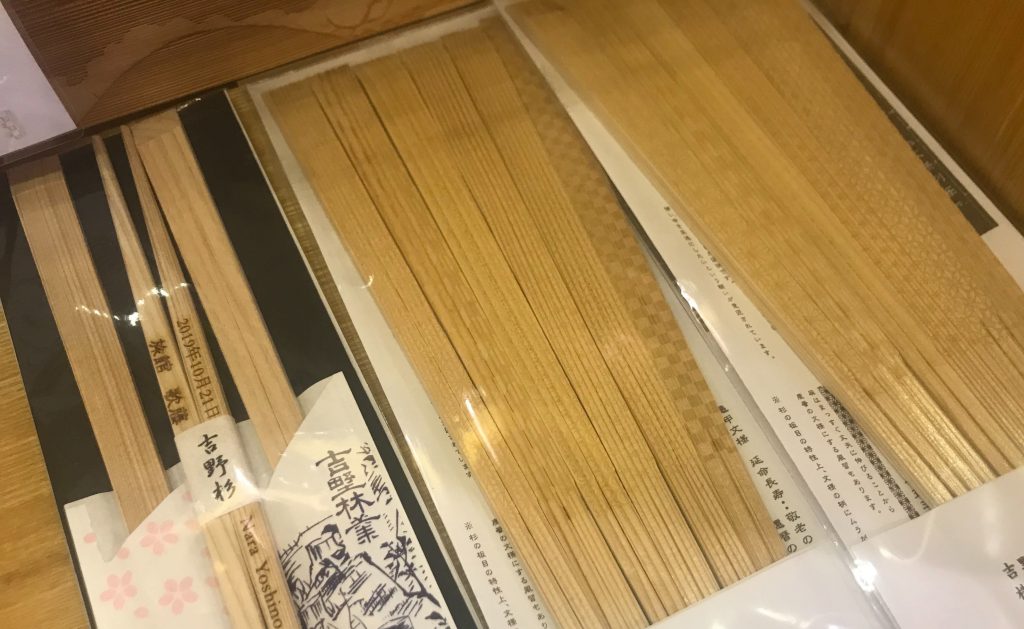 Grown in an abundant environment through traditional, intensive methods, the high-grade Yoshino cedar and cypress wood has long been shipped all across Japan as building material.
The chopsticks have been made from the scrap wood leftover after processing all of the building material.
Though its forestry is known as a large industry throughout Japan, Yoshino Chopsticks building their brand as a high-grade kind of chopsticks.