You can tell we are in which season by seeing the state of deer antlers.
Every spring the antlers comes off from the deer head. Right after, the bud of the velvet antlers comes out. The velvet antlers are covered with blood vessels and skins with smooth body hair.
Blood conveys calcium and protein to the velvet antlers to transform into the bone antlers.
The deer grow its velvet antlers from the early summer to August and September.
When you walk in and around Nara Park, you'll see deer with the velvet antlers as follows.
I like this velvet antlers. When you happen to touch the velvet antlers, you can feel it's warm and soft.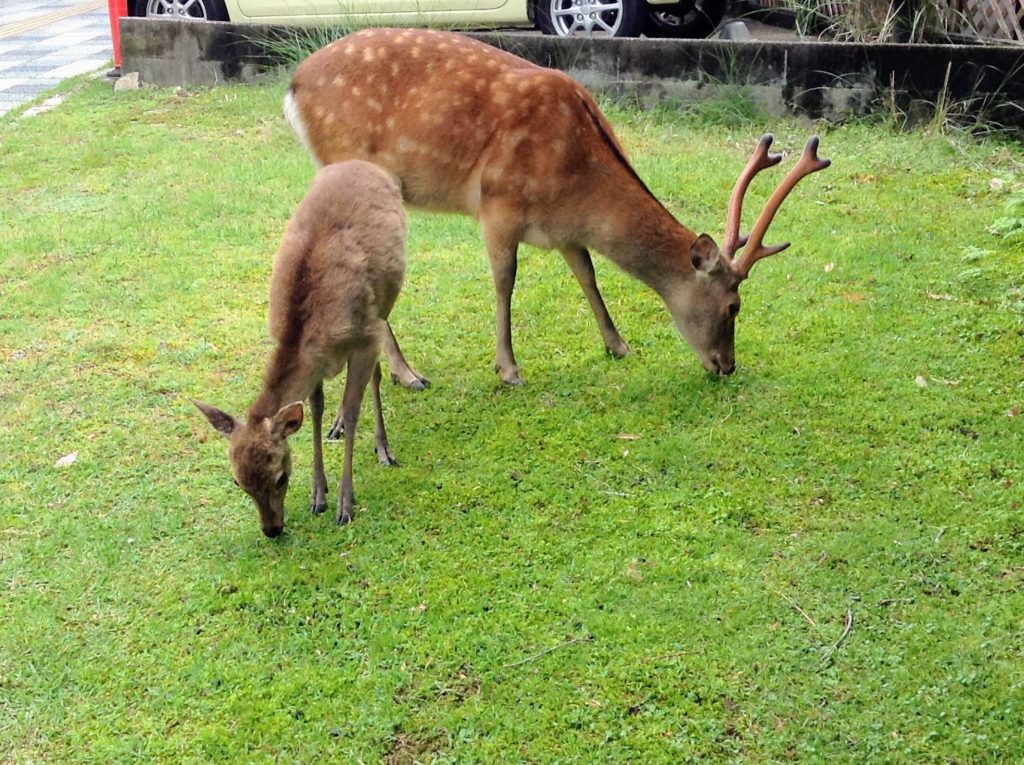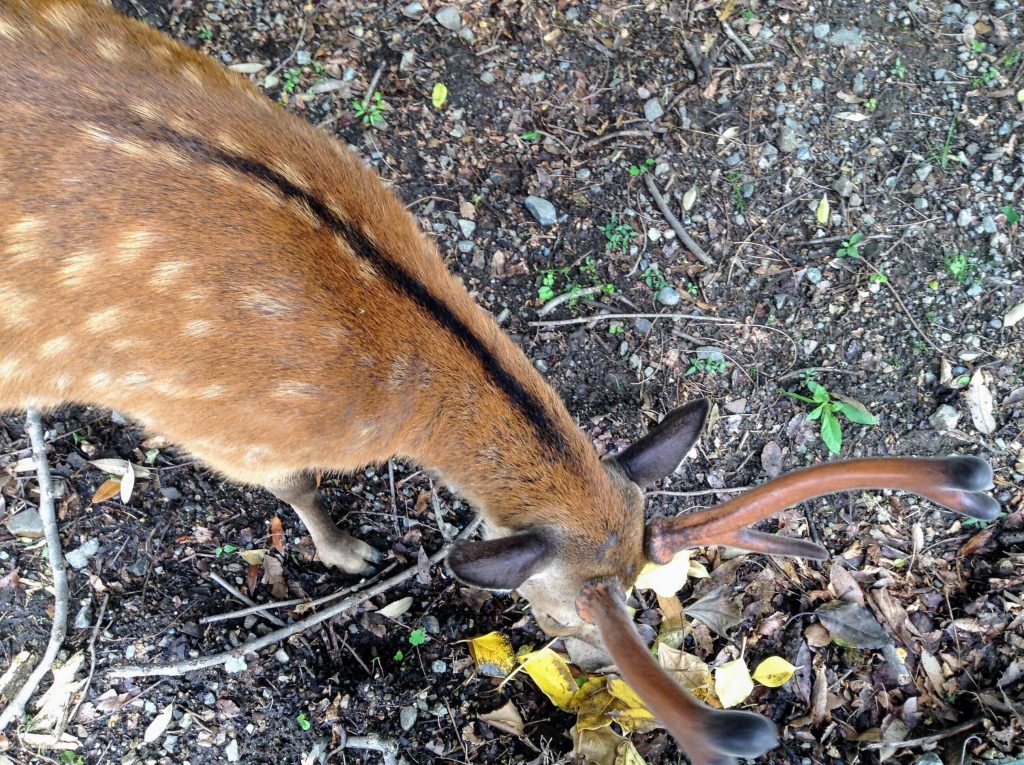 In autumn, the thickness of the skin covering the antlers get thinner and thinner. After antlers growing enough, the blood circulation to the antlers stop and the skin get dead and dry.
After the skin comes off, sold and gnarly antlers appears. It's a kind of bone. That's how deer prepare for the breeding season for deer.
Which season are you coming to Nara?