Early summer is the best time to see irises all across Japan.
It is one of the flowers known for blooming during rainy season.

It is said that there are 5,000 varieties of irises, with different patterns and colors ranging from purple to blue, white, pink, and yellow.
In recent years, they are not just cultivated in Japan, but abroad as well. They have long been cultivated in Japan, and appear in ukiyo-e paintings as well.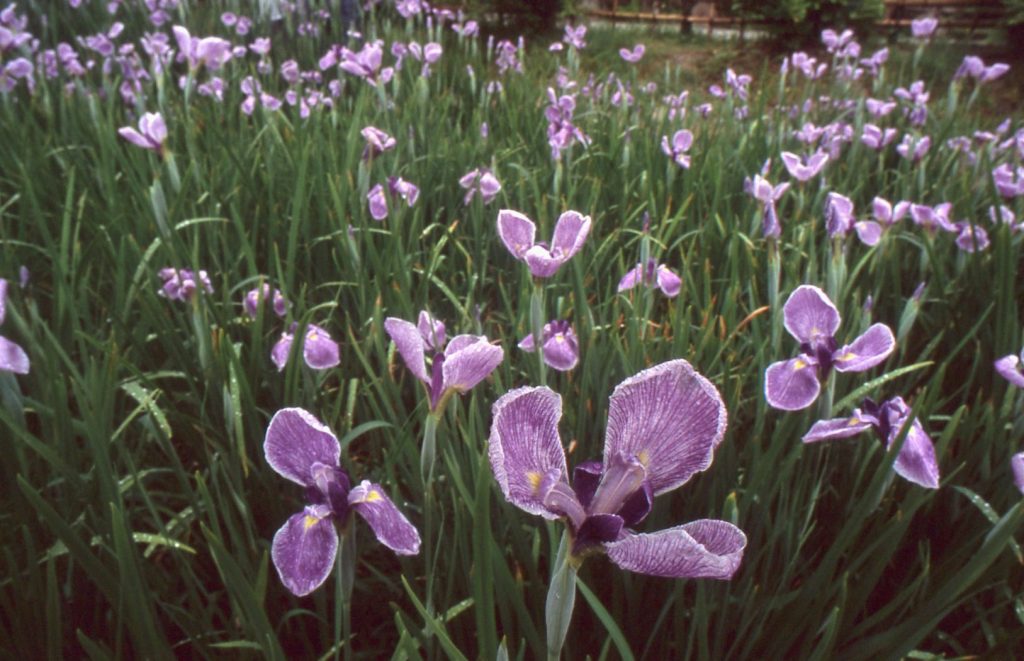 Within the iris's language of flowers are words like "kind heart" and "elegance". These come from the way the iris flower droops down when it blooms.

The colors and size of irises depend the variety, and it is due to that rich beauty and variety that many places across Japan are known for these flowers, often to the point of making it the town flower.

In Nara Prefecture, there are many places famous for irises, including Nara City's Yagyu Iris Park, Uda City's Takidani Iris Park, and Kawai Town's Nara Pref. Umamikyuryo Park.
Uda City's Takidani Iris Park is near Murou-ji Temple, and within the 33,000 square hectares of the park are 600 varieties and a million flowers irises blooming, letting this mountain town know that summer has begun.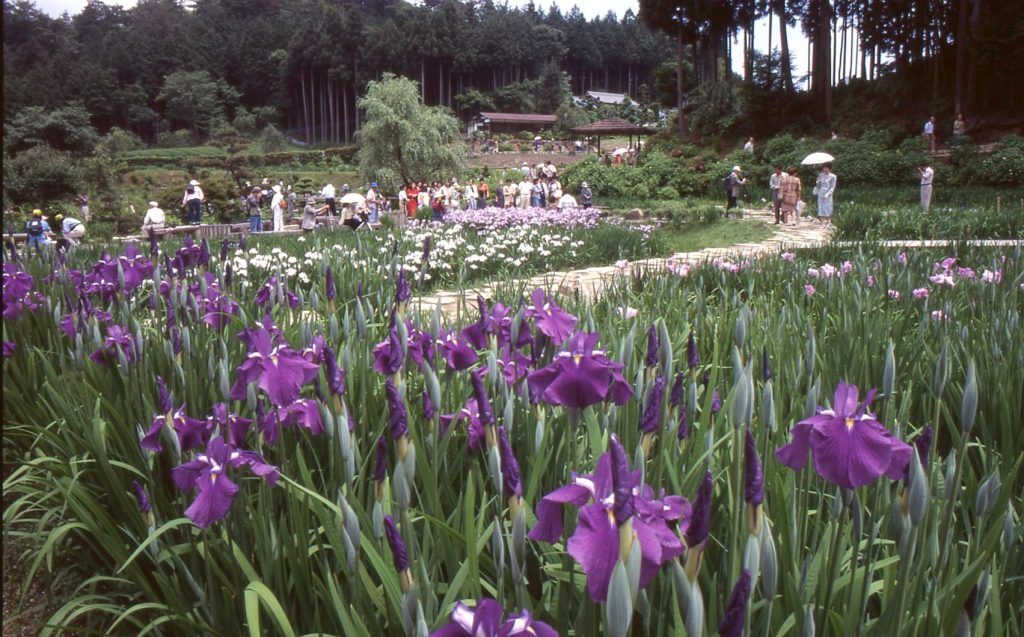 In rainy season, the iris flowers wet from rain are even more beautiful.
It might be a hassle to go outside in rainy season, but please make it to the park and admire some of these beautiful irises.