Today, I'd like to talk about the Front Garden of the Isuien Garden.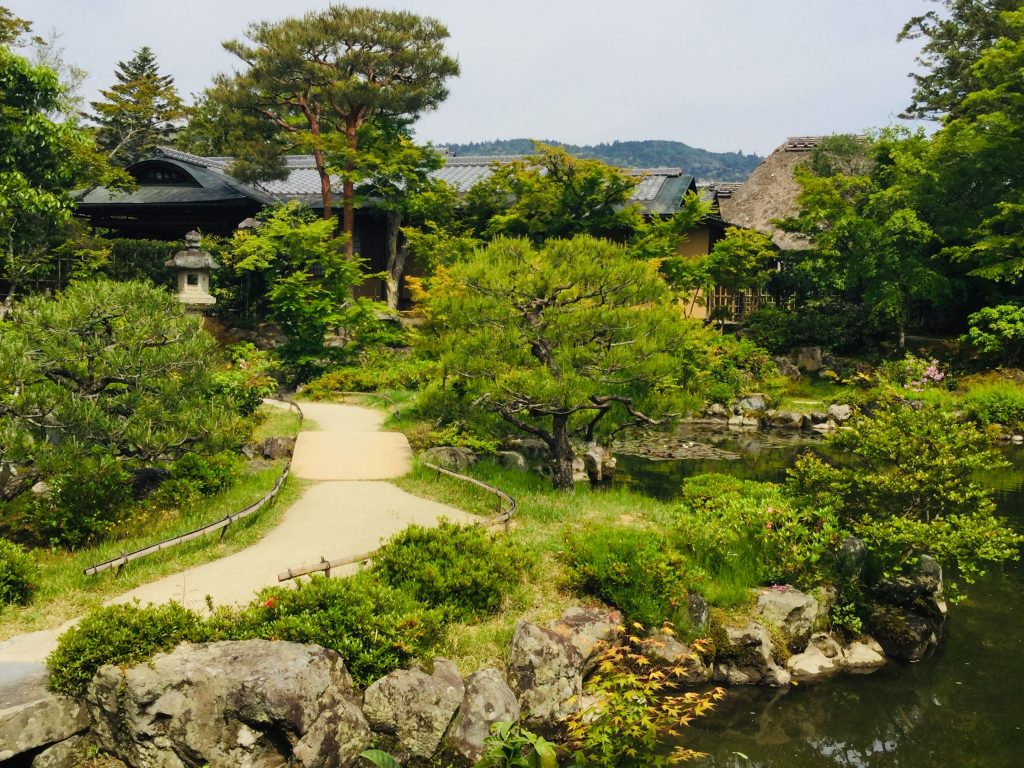 The Front Garden of the Isuien Garden was once a villa of the Kohfukuji temple. In 1670's, Dosei Kiyosumi, bleached fabric producer of Nara, purchased this area, modified the layout of the garden and erected two teahouses (Sanshu-tei and Teishu-ken) as his villas. He invited literary people, artists, and other intellectuals to enjoy tea ceremonies while appreciating the natural beauty surrounding the villas.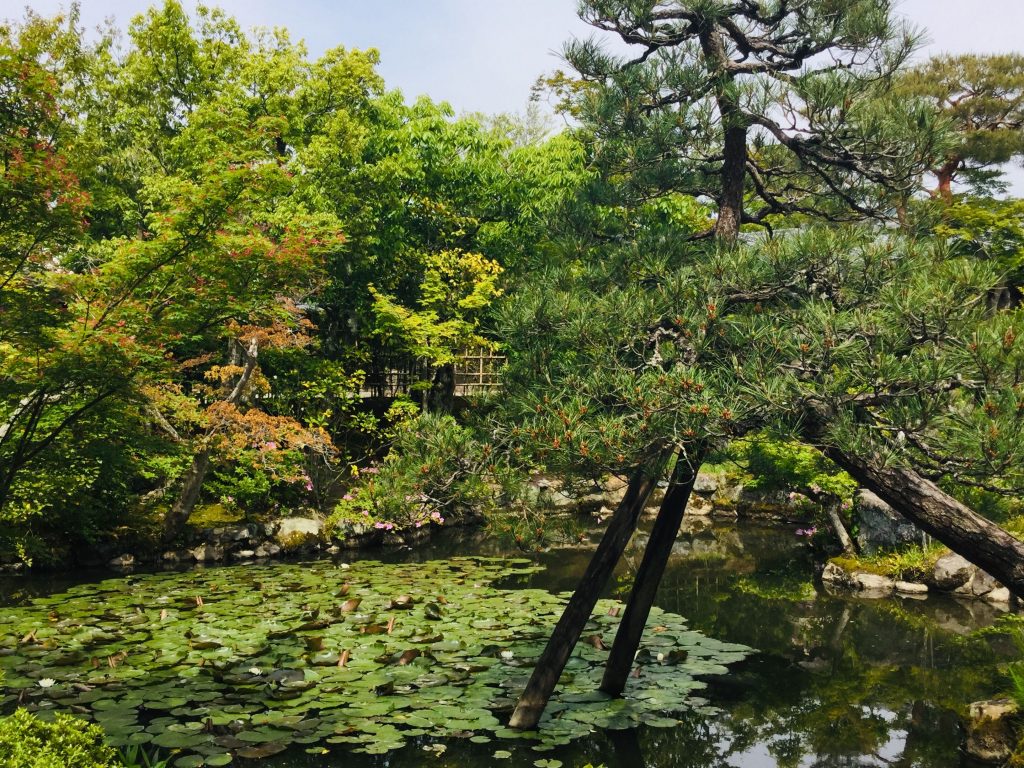 It was in the latter half of the Meiji period that this Teahouse was skillfully connected with the Back Garden Teahouse while retaining its original form of the present day.
Now, Sanshu-tei opens as a café. You can enjoy the view of the garden drinking green tea! Away from the noise and crowd, you would forget you are in the middle of the city.