Mt. Katsuragi is known as an azalea mountain. In May, there are many azaleas blooming at the peak of Mt. Katsuragi.
Many people come to see the thousands of azaleas blooming and enjoy the excellent view of that red carpet that covers the top of the mountain.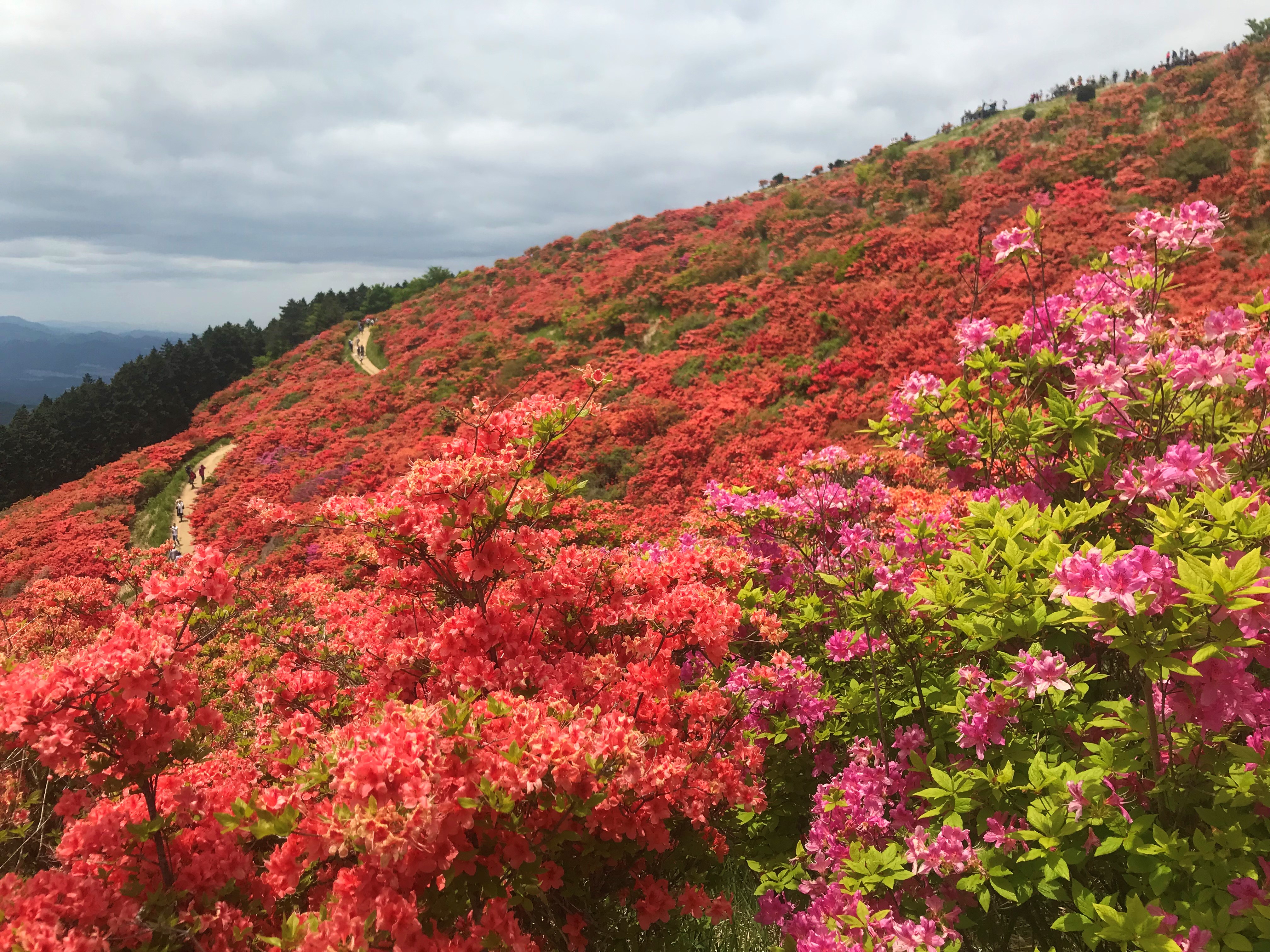 There are two ways to reach the top of Mt. Katsuragi, a ropeway and a hiking course.
The ropeway connects Katsuragi-tozanguchi Station to Katsuragi-sanjo Station. It takes about 6 minutes from the base of the mountain to the summit.
You can enjoy the panoramic view of the Yamato Basin and the aerial walk while using the ropeway!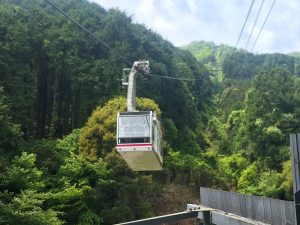 When hiking, it takes 2-2.5 hours to reach the mountain top. There are mainly two popular hiking course, called Kujira-no-taki Course and Kitaone Course.
We recommend that you wear suitable clothes for the hike such as hiking boots.