I visited Tenkawa Benzaiten Shrine last week to see its unique and historic festival.
This shrine is located in Tenkawa village, a 2 hour drive away from Nara City or Osaka City.
It's like an isolated spot, but this time-honored shrine attracts many people, especially celebrities related to music.
Why? The shrine enshrines one of the strongest miracle-working Benzaiten, Sarasvati, a lady deity of water, music and art.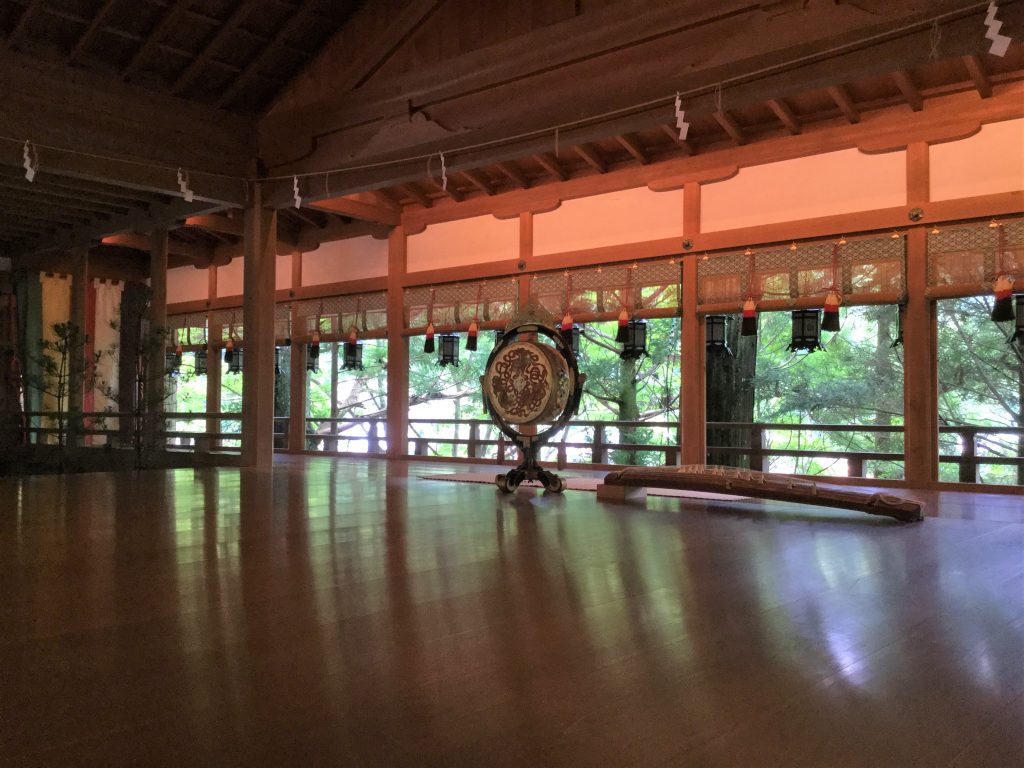 In front of the main hall where the deity is enshrined, there is a beautiful Noh dance stage.
Since the ancient time, Noh dance has been dedicated to the deity.
In the festival, you can see the Noh dance dedicated to the deity.
Taking photos of Noh dance is strictly prohibited, so what I can show you is only the Noh stage. But you can imagine how solemn ceremony is taken place here.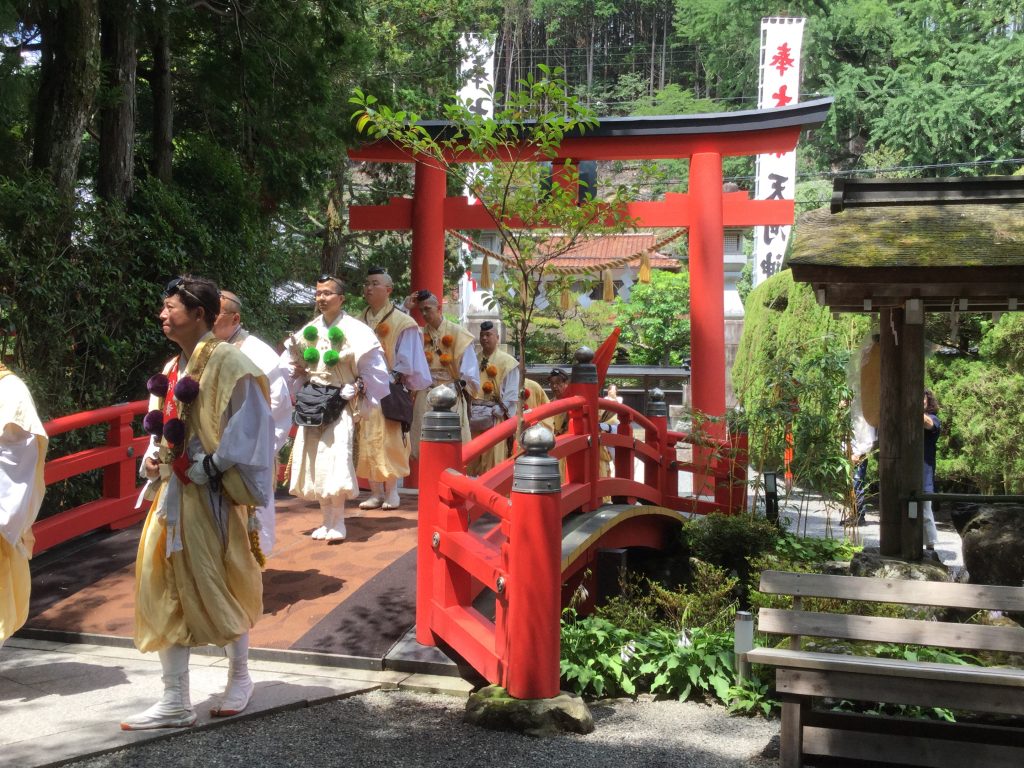 Besides the Noh dance, yamabushi, mountain worshippers take an important role in the festival as this shrine is the only shrine of syncretization of Shinto with Buddhism.
Very uniquely, you can hear Buddhism mantra and Shingon sect's fire ritual in the shrine.
You can see this unique and historic festival in spring, summer and autumn.
Come and feel the shrine's serene and spiritual atmosphere.