The rainy season was finally over in Nara and hot summer is in full swing here!

Nara city is located in a basin and is especially famous for extreme heat in summer.
If you want to escape from severe heat in the city, it is a good idea to visit Muro-Akame-Aoyama Quasi-National Park.
Spread over Nara and Mie prefecture, it takes approx. an hour by car from Nara City to Akame shijuhachitaki in Nabari City, Mie prefecture.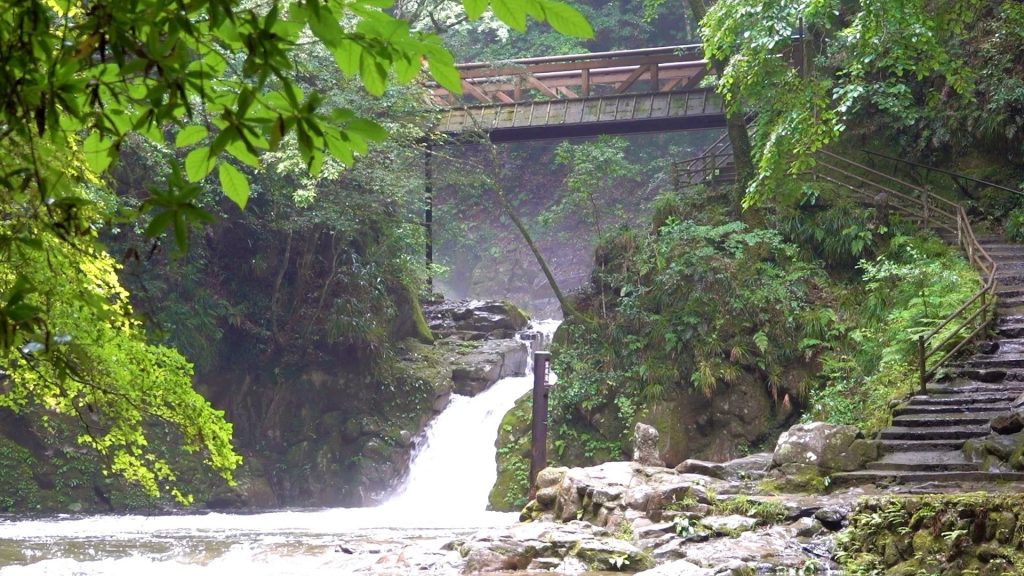 Akame shijuhachitaki means the 48 waterfalls of Akame in English, however there are not 48 waterfalls. In Japanese, we often use the number of 48 to describe there being "a lot of" waterfalls in a certain area.
Akame shijyuhachitaki has 23 waterfalls and 5 falls that are must-see spots, which are the Fudo fall, the Senju fall, the Nunobiki fall, the Ninai fall and the Biwa fall.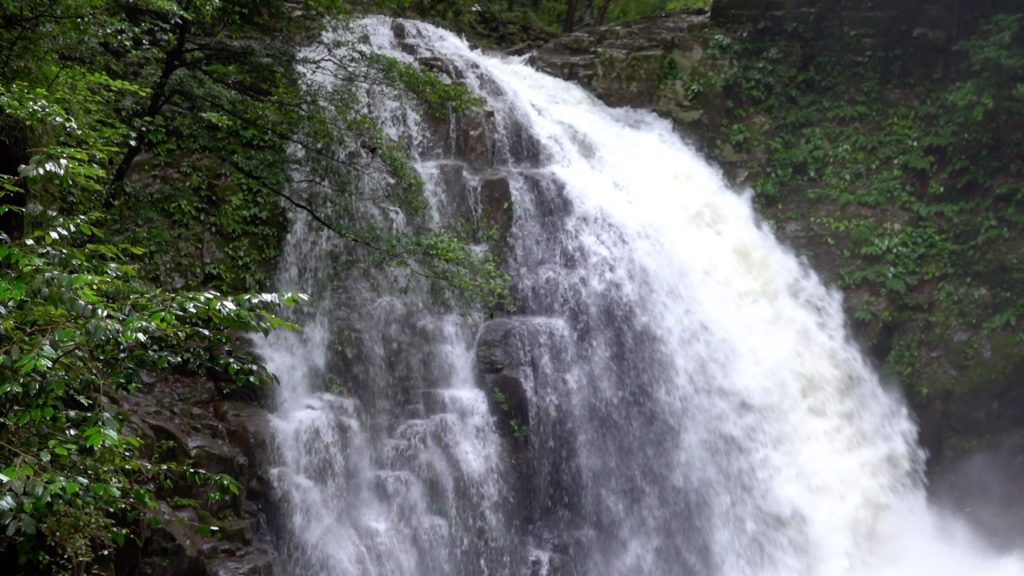 There are hiking courses and paths that are in good condition and easy to walk.
However, it is wet and slippery in some places, so we recommend for you to wear suitable clothes and shoes.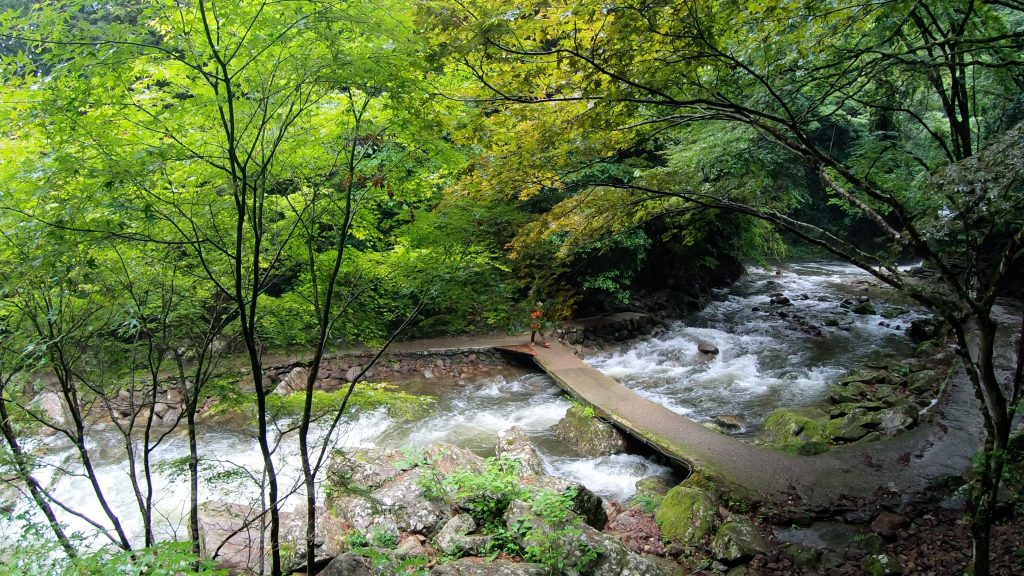 At the entrance of the valley, there is a Japanese Salamander centre which has about 50 salamanders.
The valley that includes Akame shijuhachitaki is also a Japanese giant salamander's habitat.
If you are lucky, you might have a chance to find wild salamanders in a river.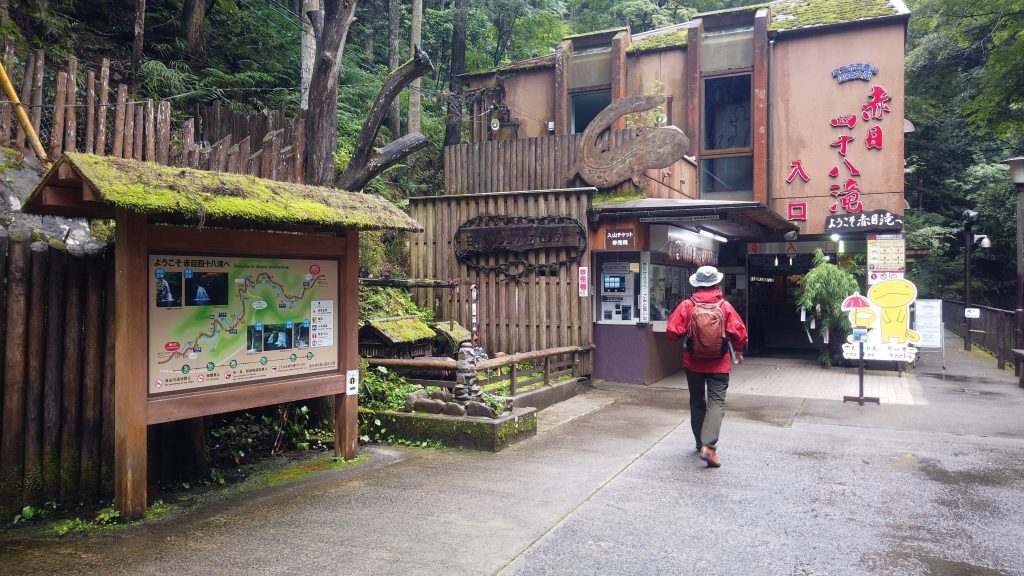 Access to Akame shijuhachitaki:
From Kintetsu Akameguchi Station (Kintetsu Railway):
– Take the bus bound for Akamedaki and alight at the end of the line.