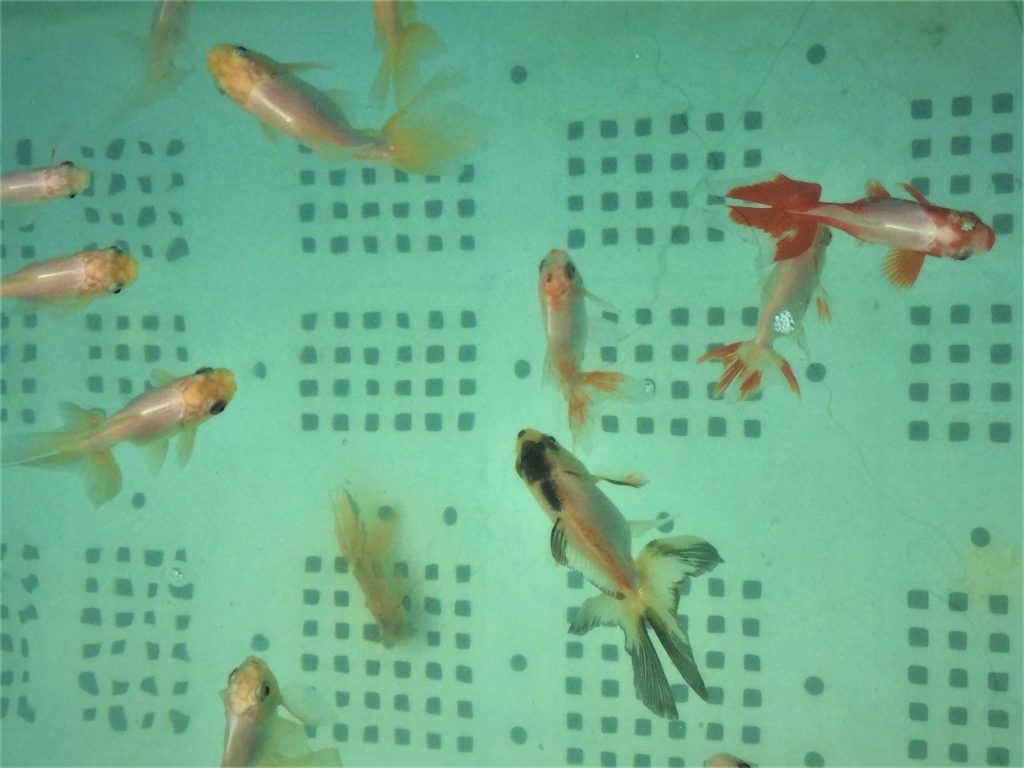 Koriyama City, a 50 minute drive away from Osaka city, is famous for the ruined Koriyama castle and kingyo, goldfish.
Kingyo is one of the common sights in the humid summer In Japan.
In the same way of enjoying the sound of wind chime, Japanese people want to feel cool by seeing kingyo swimming in the water.
When you stroll around in the Japanese summer festivals, you might see kids enjoying scooping kingyo.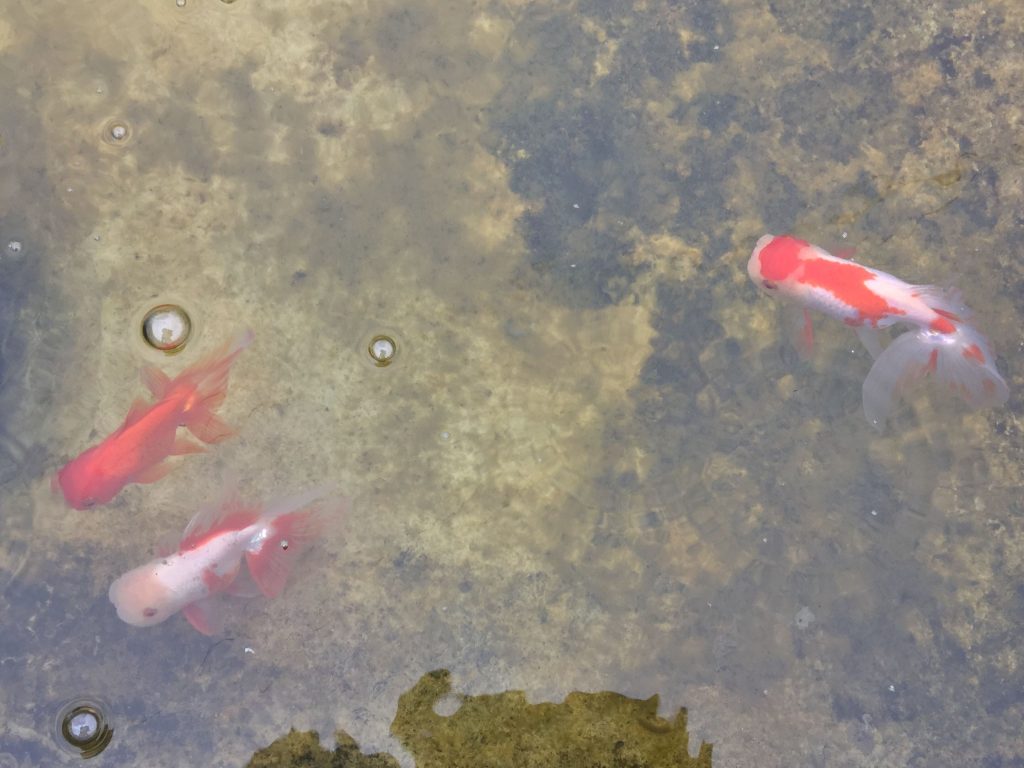 It was 500 years ago when kingyo was introduced to Japan from china.
In the Edo era, 400 years ago kingyo started to be farmed for nobles and celebrities, and then spread to commons in the Meiji era, 130 years ago.
Nowadays, kingyo is well-beloved to Japanese, and you can find them swimming in fish bowl in Japanese house, the front porch of house or many places.
In Koriyama City, you can see an unusual scenery.
Look at this photo. You might not think it looks unusual.  It only looks like paddy fields.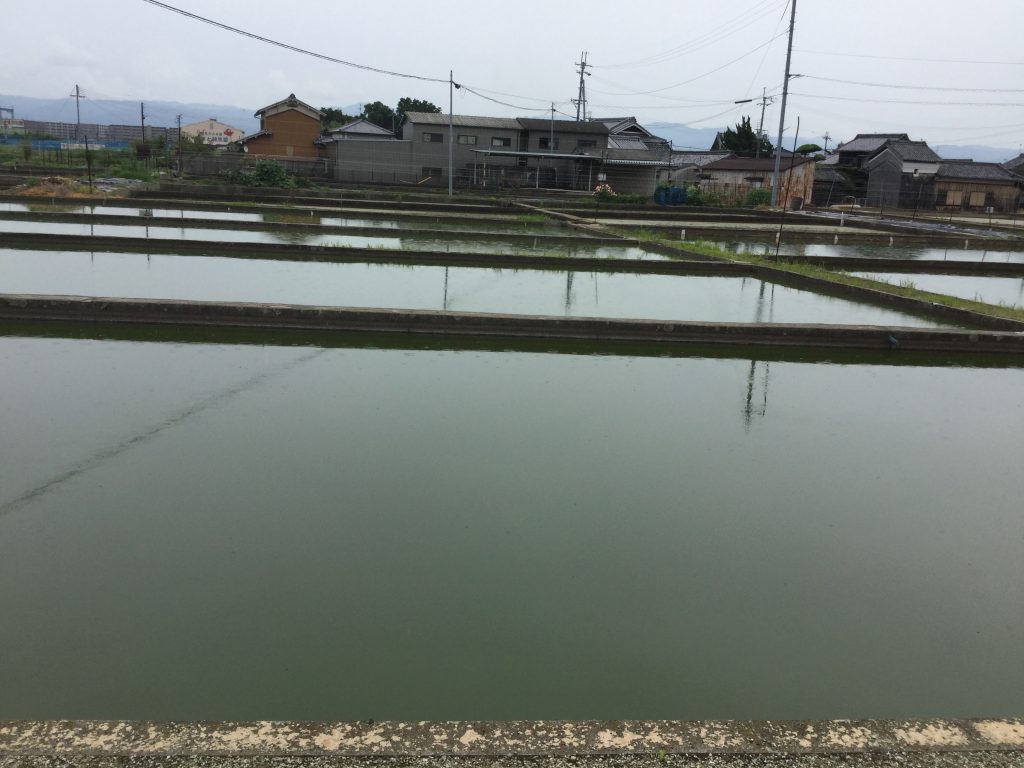 But if you look into the water, you will find many tiny kingyo farmed in the water.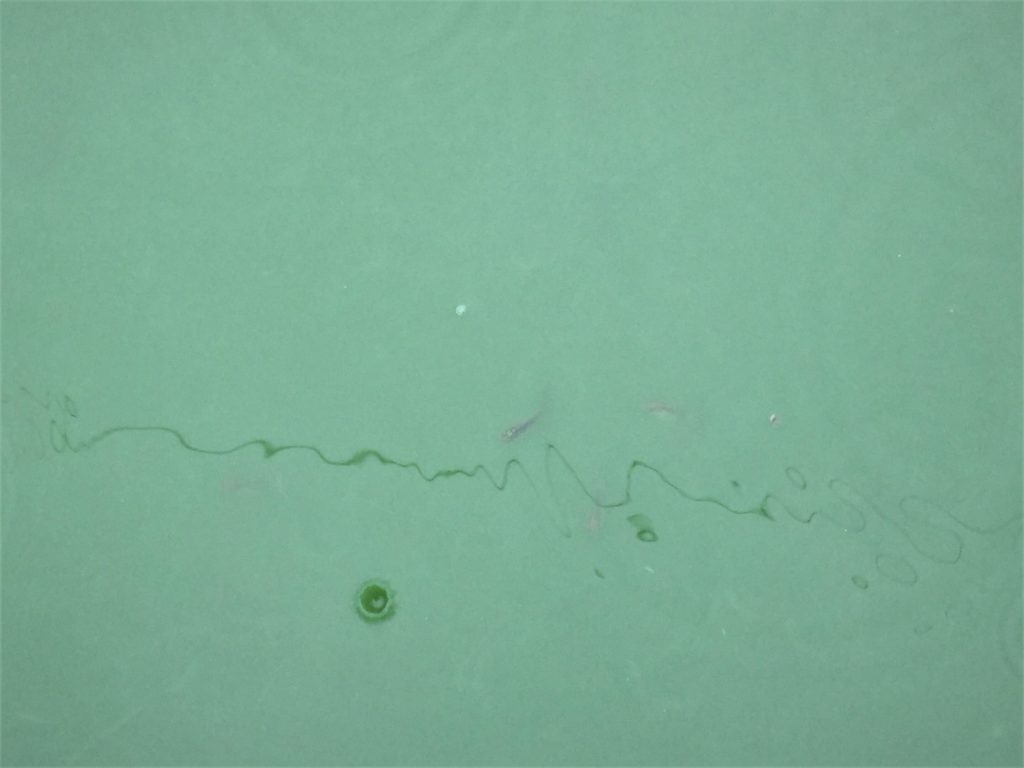 sorry this phot iss not clear… but you can find a few kingyo.
Koriyama City is one of the biggest three city which have the mass production of kingyo in Japan.
One of the biggest company in here ships out 3 million kingyo a year.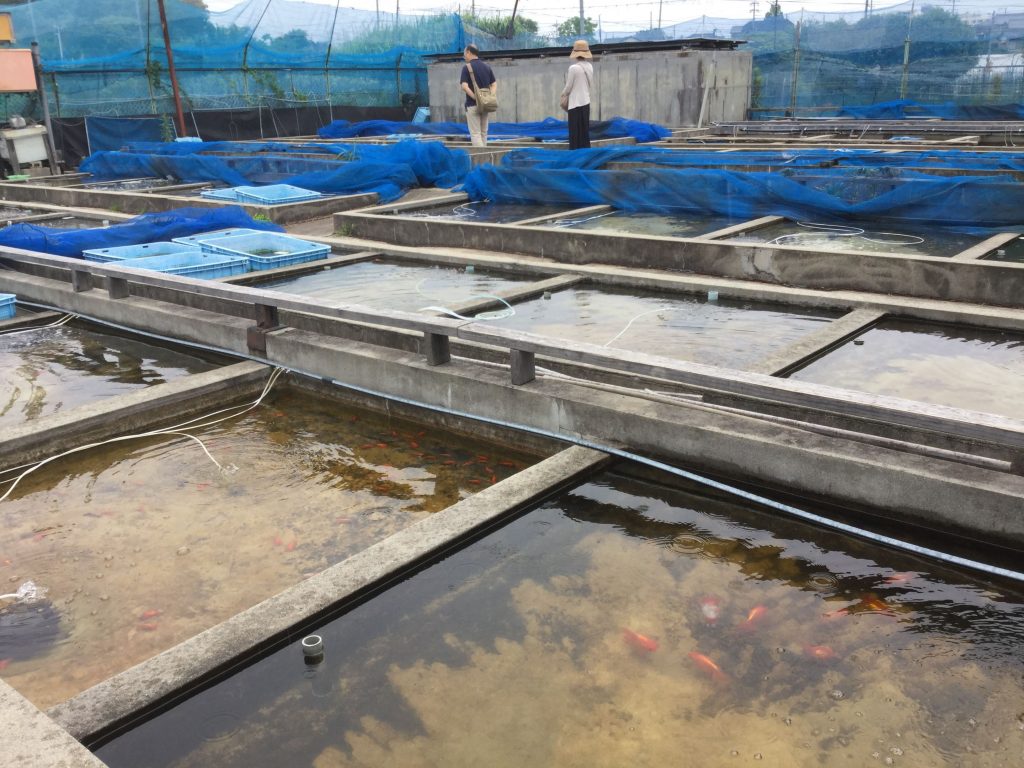 In Yamato Kingyoen, it has a kingyo museum you can freely enter.
You can see over 40 kinds of kingyo and many historical documents and materials related to kingyo in the museum.
Please come and feel cool by seeing kingyo swimming  in Koriyama City.