Have you ever tried Japanese "Kakigori"?

It is a shaved ice dessert flavoured with sweet syrups or powdered matcha tea, fruits, or sweet red azuki beans.
If you are planning to travel in Nara or Japan in summer, kakigori is the perfect treat for a hot day!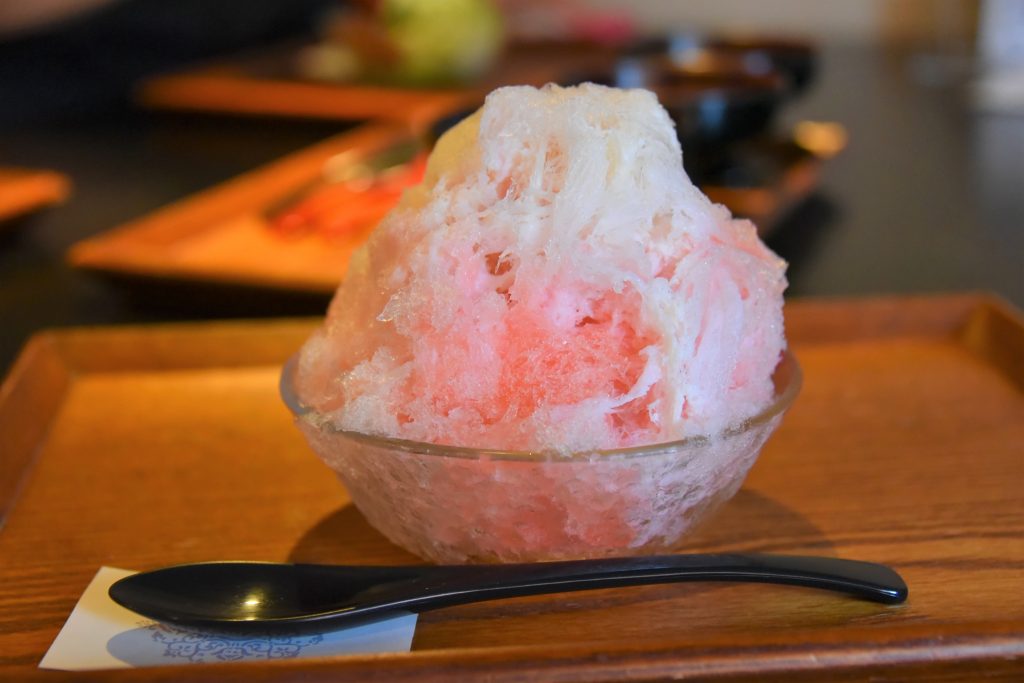 In recent years, Nara has been getting popular as a mecca of kakigori.
Himuro-jinja Shrine, located in the centre of the city close to Todaiji Temple and Kasuga-taisha Shrine, has drawn ice sellers since the Nara period. The god of ice is enshrined here and kakigori is served up as an offering to the god.

Close to Himuro-jinja Shrine, Naramachi has traditional merchant houses that still remain today.
The whole area of Naramachi is compact and a good place to stroll. There are many cafes, restaurants, souvenir shops, art galleries and ryokans.
In summer, you will find kakigori on the menu at most cafes in Naramachi.




Nakanishi Yosaburo, an old Japanese sweet shop that has continued for over 100 years in Naramachi, also has kakigori on their menu.
It is a sweetshop that supplies shrines and temples in Nara Prefecture, as well as the Imperial household.
You can enjoy sweets or a meal at the Rokuboan Café in the back of the store.
They have some kakigori dishes on the menu in summer and Naramachi Ice, which comes in four different flavors. This shaved ice brings to life the flavors of special ingredients, with syrups made from Tsukigase Plums or Asuka Strawberries. Or a dessert known as the Yumekoribana, with kudzu jello on top of ice sprinkled with Akadama Sweet Wine, is also popular among tourists.

Please enjoy one of the best ways to cool off by eating kakigori!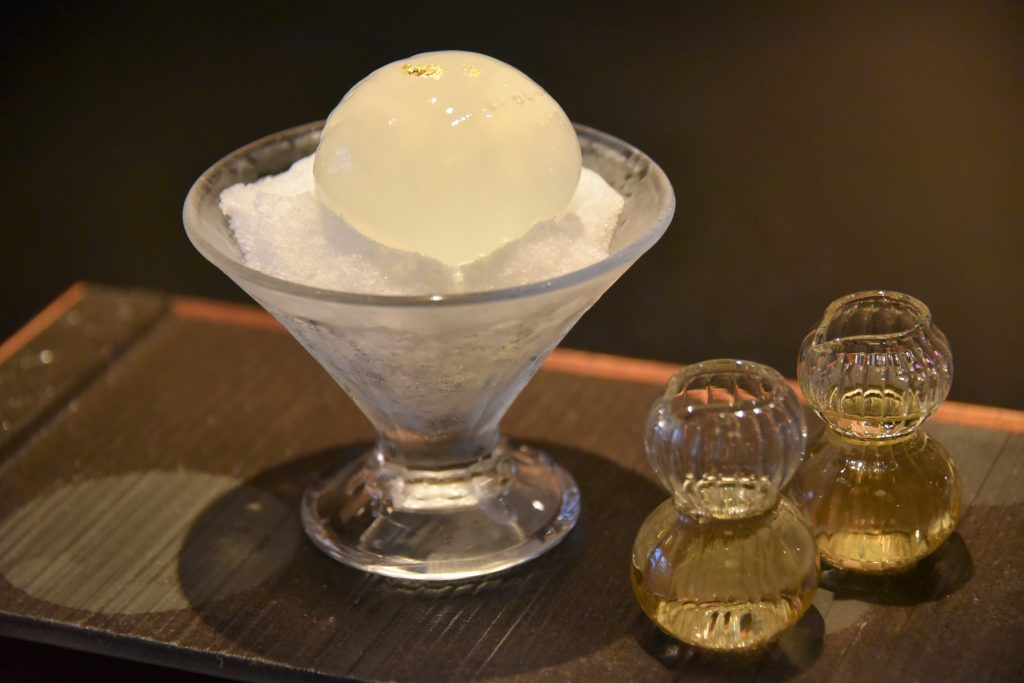 Access to Himuro-jinja Shrine:
From Kintetsu Nara Station:
– 15 minutes on foot from the station.

Access to Nakanishi Yosaburo:
From Kintetsu Nara Station:
– 15 minutes on foot from the station.