Ittoku, located in Tenri City, 30 minutes away from Nara City, is a ramen restaurant designated as a BIB Gourmand restaurant.
Since I found this ramen restaurant in the Michelin guide of Nara 2017, I have been trying to go there for one year, but it has been always closed.
But this summer finally I found it open and suddenly got a chance to try it.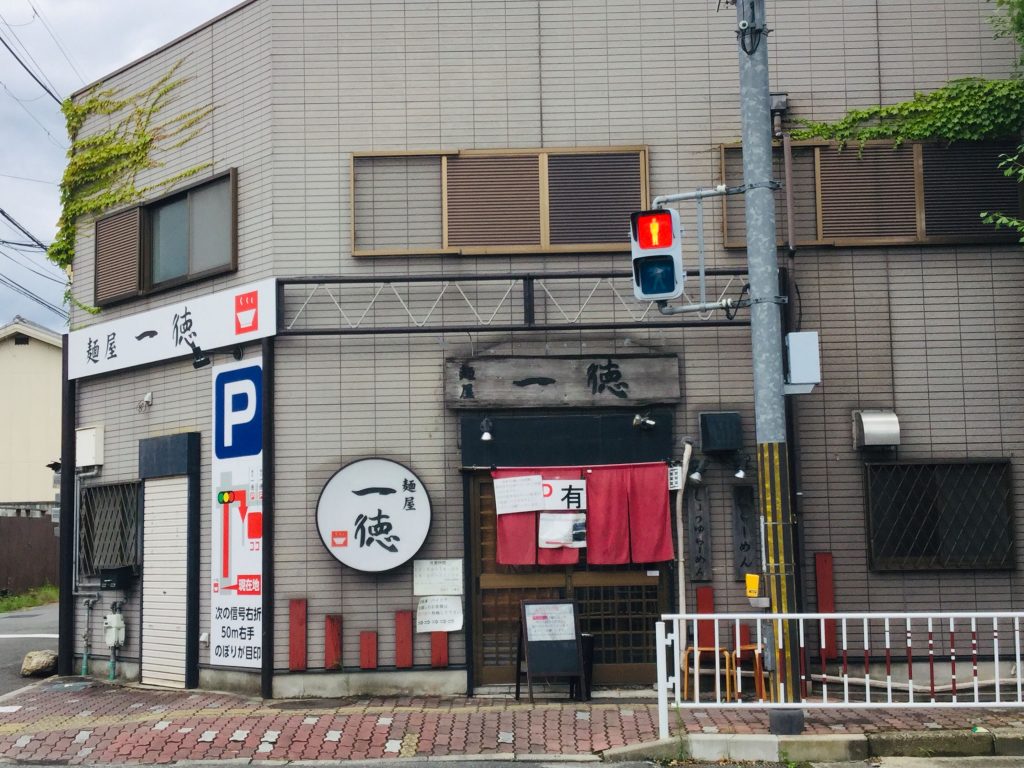 The reason of closing for long seems that the owner-chef was in bad shape.
I'm happy to see this young owner-chef looks in good condition now.
The signature dish of Ittoku is salt-flavored ramen.
The owner-chef says he pursued simplicity to perfect the flavor. The soup is made by carefully cooking a whole Kagoshima-sourced chicken, and adding dashi made from katsuo-bushi or kombu, and Mongolian rock salt to bring out the mellowness and depth. The ingredients are simple: thin-sliced roasted Italian pork char siu, shredded leek and organic Japanese mustard spinach.
I love this ramen.
I'm satisfied every parts of this ramen, soup, noodle and pork.
Very simple but flavorful and gentle taste.
Besides the salt-flavored ramen,  the soy-flavored ramen is also fantastic.
The owner-chef and a staff have a great hospitality.
I definitely become a regular of Ittoku.
Ittoku
Address: 372-2 Kawaharajocho, Tenri, Nara
Open: 11:00 – 14:00, 18:00 – 21:00, or when the day's stock runs out.
Close on Tuesday.