Japanese fruit, especially strawberries, is getting very popular with visitors from overseas.
In Osaka, they are sometimes sold at a very high price.
Today, I would like to introduce Nara's new strawberry, Tamahime.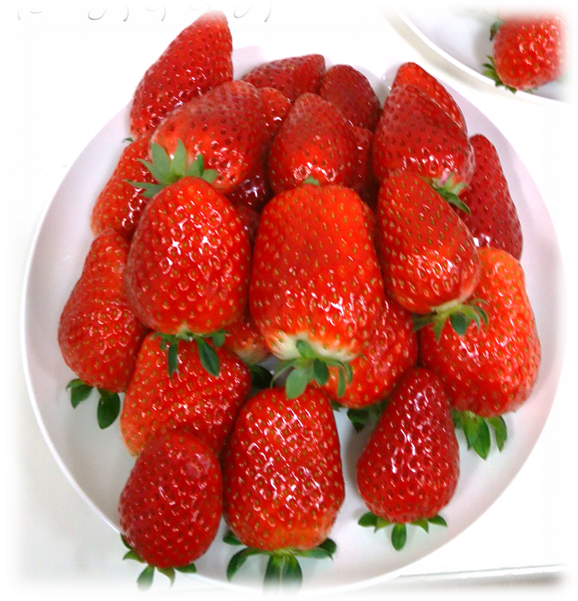 Tamahime is one kind of strawberry that Nara Prefecture has been trying to breed since 2014.
It was just introduced to the public last December.
Before Tamahime, Nara Prefecture created Nara's own brand of strawberries, the "Asuka Ruby" and and the "Kotoka".
Asuka Ruby is known for being both juicy and sour. It is used in many desserts and sweets. Asuka Ruby is also called a red gem.
Kotoka is known for its sweetness, sourness, aroma, and its strong strawberry taste. It is a deep red with a glossy surface.
In comparison, Tamahime is characterized by its size, which is as big as an egg.
It can weigh nearly 100g. It has a mild sweetness and is not so sour.
Where can you try a Tamahime strawberry?
There is a shop "Mahoroba Kitchen" behind JR Nara Station, which sells lots of produce from Nara.
Mahoroba Kitchen, JR Nara Station: 1098, Sanjohonmachi, Nara City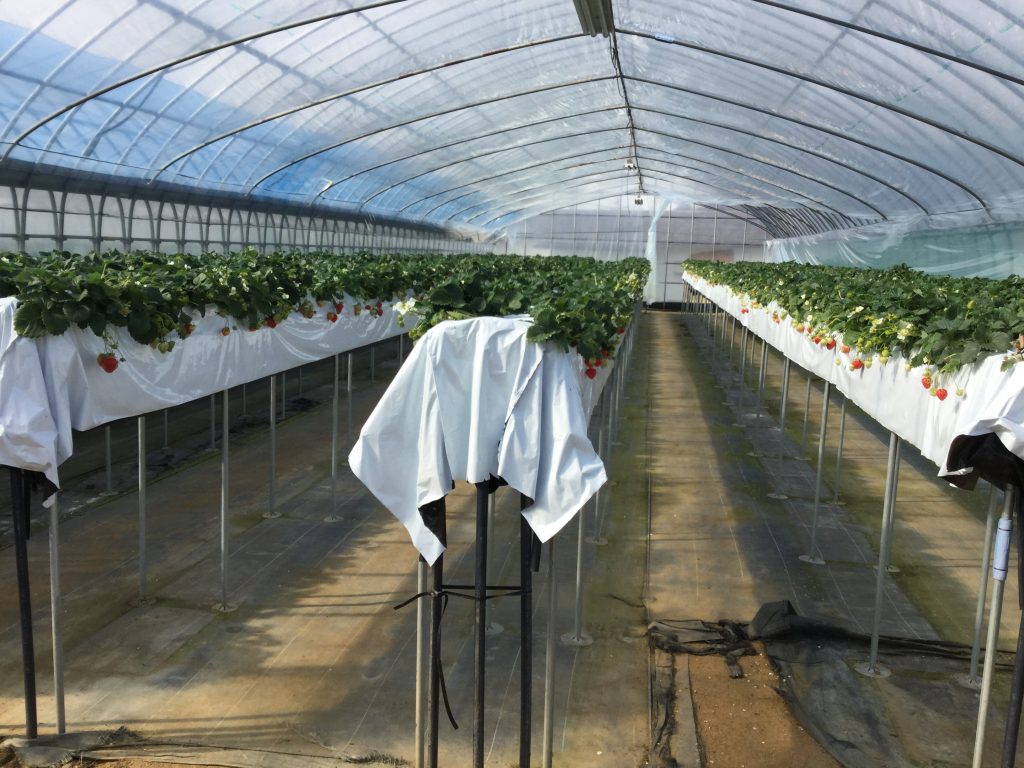 Strawberry picking in Asuka region, a one hour drive from Nara City, is a very popular activity.
Please kindly note that the kind of strawberries at the picking farm in Asuka will be Asuka Ruby strawberries.
Strawberry picking is available in other cities, such as Gojo City. Some farms offer other brands of Nara strawberries.
Strawberry picking is generally available from January to at the end of May.
Please ask us if you want us to make a tour that includes a strawberry picking activity!