Do you know what this tool is used for?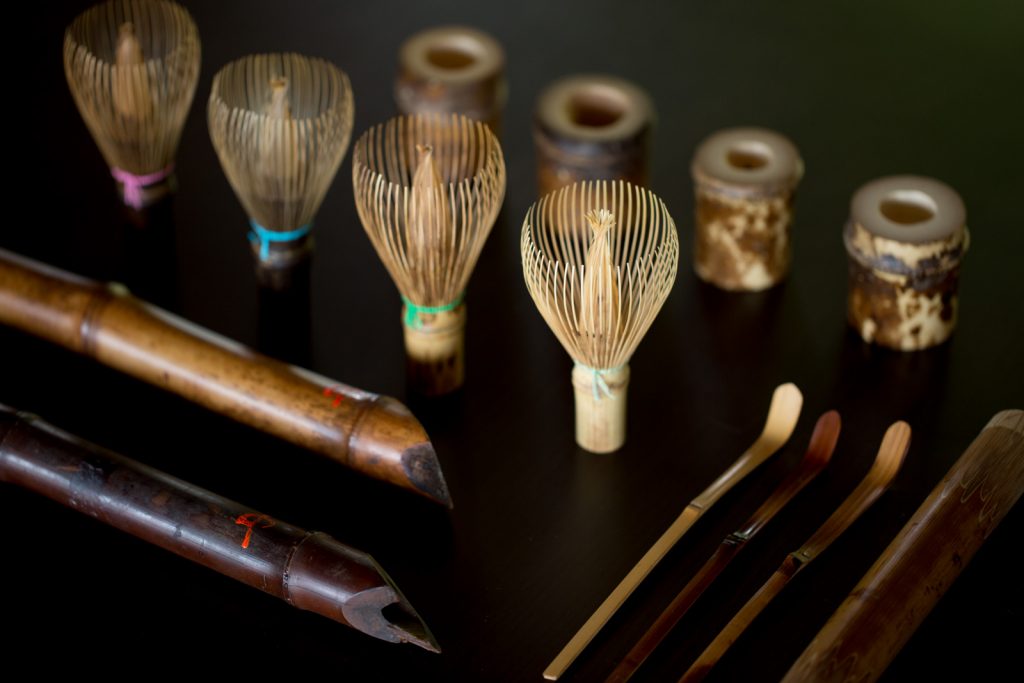 This is called a chasen, and it is one of the tools used to make matcha tea in Japanese tea ceremony.

To put it simply, it is a tool to mix the matcha tea with hot water in a bowl, with the tip of a 10 cm stick of bamboo finely cut, and weaved with a string.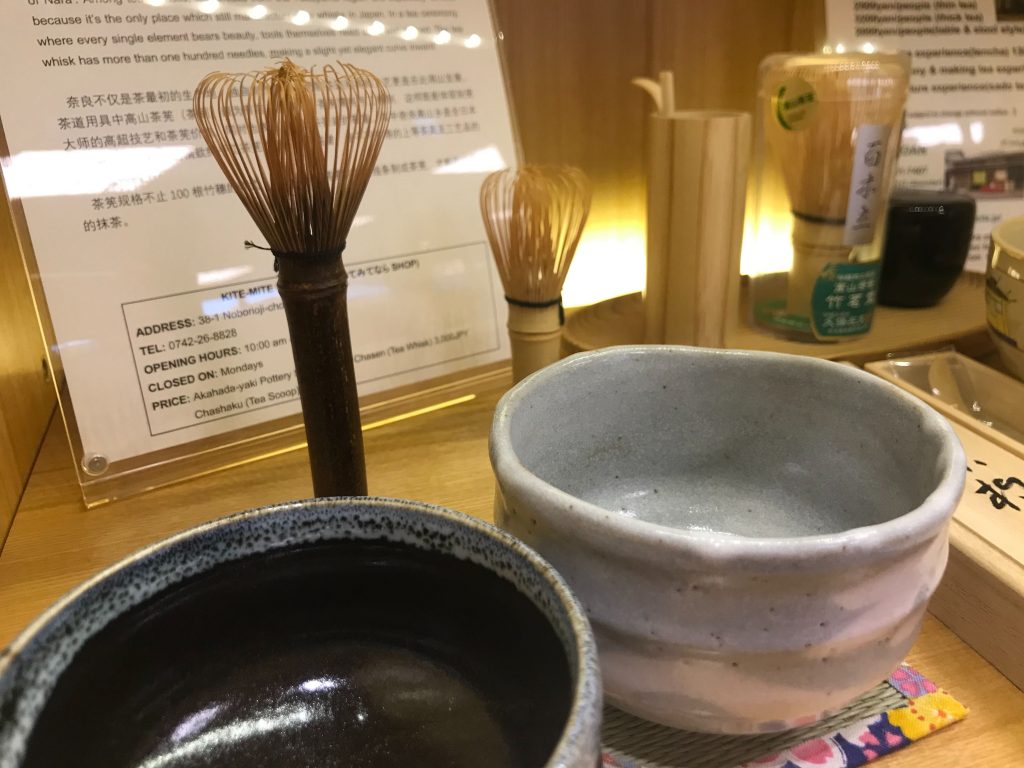 Produced in Takayama Area, Ikoma City, Nara, Takayama chasens hold 90% of the national market share of this traditional tool.
The Takayama area is at the northernmost point of Nara Prefecture, and this local industry has long produced bamboo products, such as chasen, other tea ceremony tools, and knitting needles.
The Takayama chasen has over 500 years of history, and is recognized as a national traditional craft.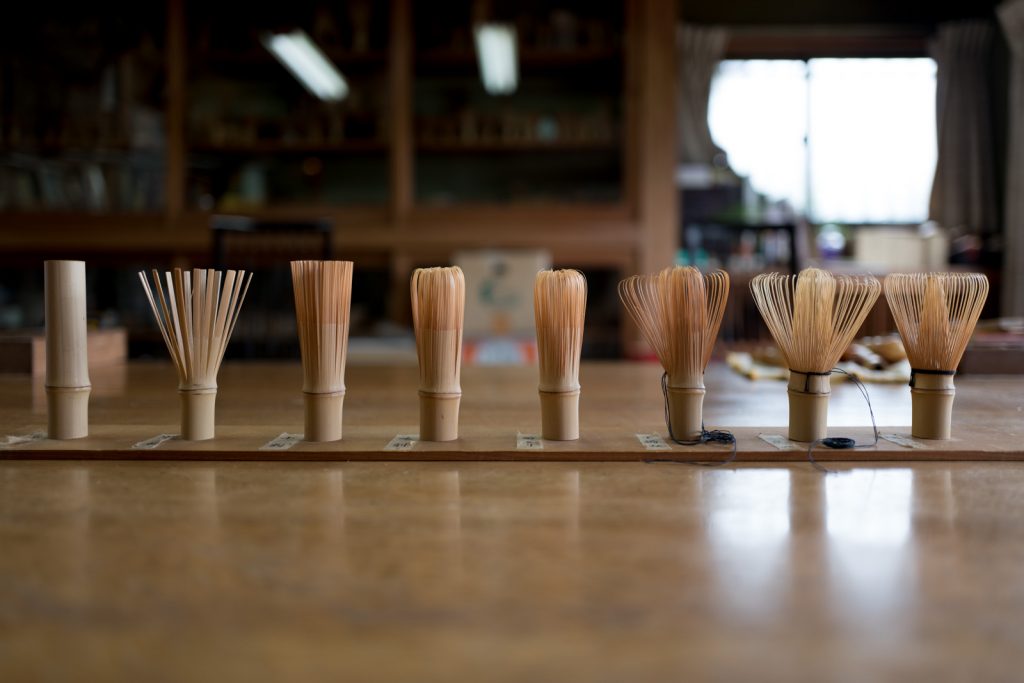 It is said that these were first made when the son of the head of Takayama received a request from Murata Juko, the founder of Japanese tea ceremony.
That production method was kept secret, with the techniques only passed down from father to son. Later, that secret method was taught to followers, and has been continuously passed down to the present, in which Nara's Takayama is the only place that produces chasens in Japan.

Chasens are differentiated by the kind of bamboo, the shape of the strands, the thickness and length of the bamboo, the color of the strands, and the school of tea. If you categorize them even more specifically, there are over 100 types of chasen, as the material, shape, and strands differ depending on the school of tea, and whether it is for thin tea or thick tea.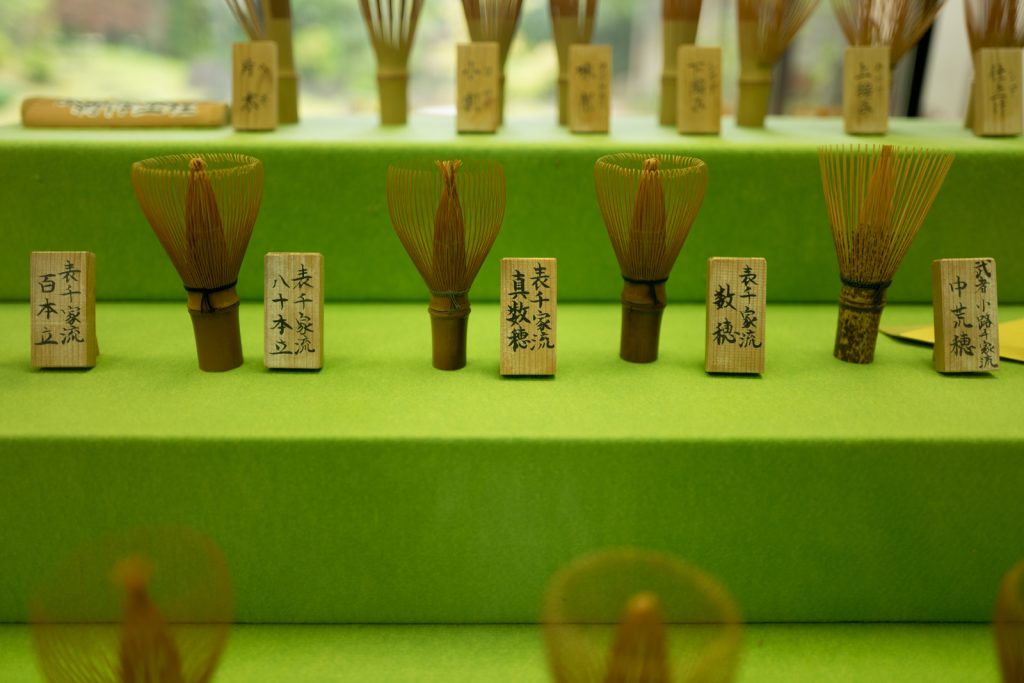 Most of the process of making a chasen is done by hand using a small knife.
All of the work makes the most of that particular bamboo's characteristics, and is dependent on the feel of one's fingertips.
It takes approximately two hours to make one chasen (not counting the time to soak and soften the bamboo in water), and a person who completes the entire process on their own can only make five or six in one day.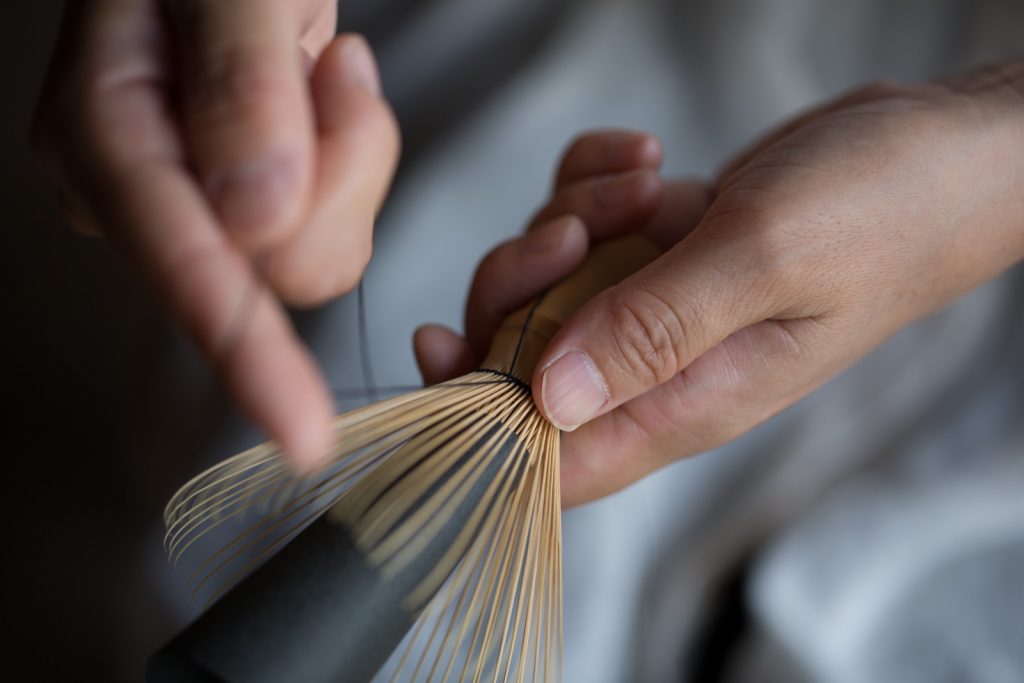 For people interested in chasens, we offer experiences in which you can view the process of making a chasen, or even complete the final step finishing off the strands. If you are interested, please feel free to contact us.