I would like to introduce ramen shop specializing in salt flavored ramen.
This ramen shop opened in March, 2020. The reason why he opened this ramen shop is simple.
It's because he love Shio (salt) flavored ramen the most from many varieties of flavored ramen. But generally shio ramen is put aside and soy sauce ramen or tonkotsu (pork) flavored ramen comes into main menu in many ramen shops. He studied ramen himself and worked for one of the most famous ramen shops in Osaka. Finally he could open his own ramen shop last year.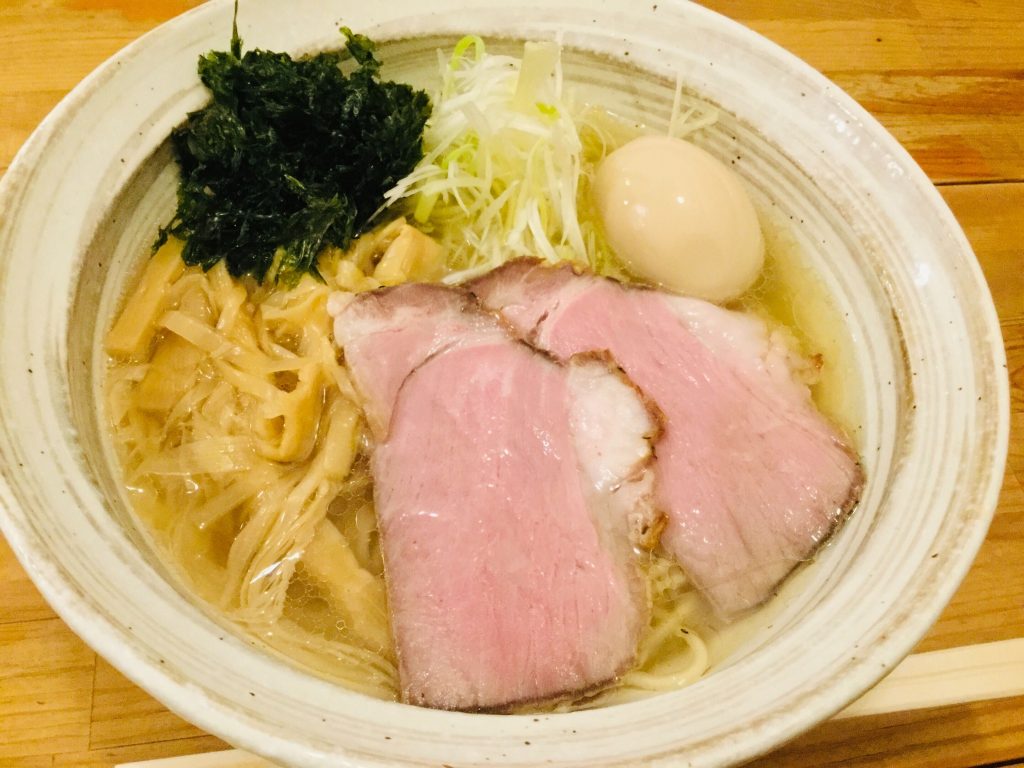 Ajitama Shio ramen 850 yen
I ordered  Ajitama shio ramen, salt flavored ramen with seasoned boiled egg. Its clear salt flavor soup is mellowness flavor based on chicken. You can also slightly feel grilled fish flavor. Very delicious!
Its noodle is straight thin type of noodle and very chewy and tender.
General toppings are rare chashu (sliced braised pork), menma(lactate-fermented bamboo shoots), dried seaweed and fine strips of raw cibol.
This ramen shop specializes in shio ramen, but he offers soy sauce flavored ramen, too. Its soy sauce soup is based on chicken and is added with small amount of lemon flavored oil.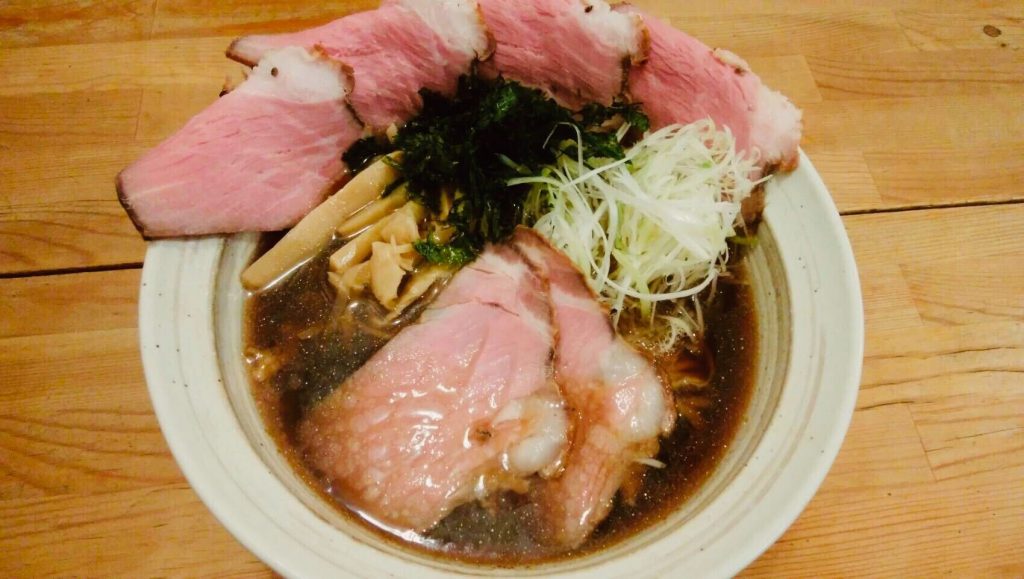 Soy sauce ramen + chachu, 1,000 yen
The owner is very polite. He saw me off to the entrance of the shop when I left the shop after having his delicious shio ramen. I'm sure I come back there soon for enjoying his ramen!
There are many kinds flavors of ramen. I recommend you to try shio ramen and Shio Taiou shop one day!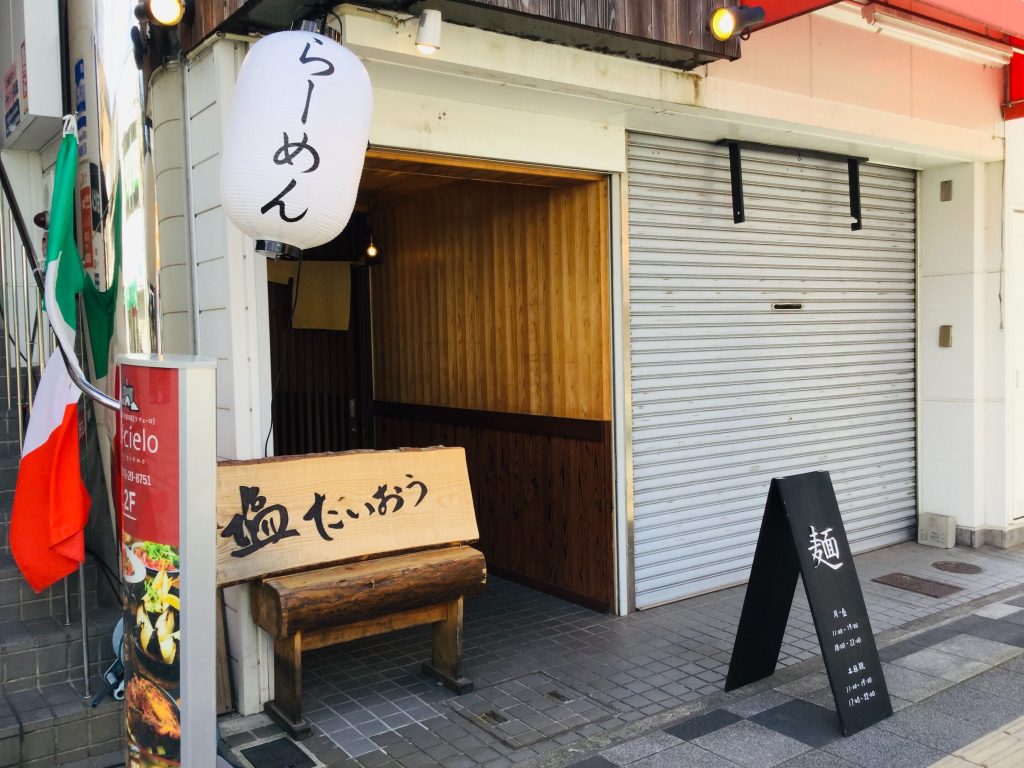 Shio ramen shop are located in Tenri City, 30 minute drive away from Nara City. The shop inside is very clean. There are 15 sheets.
Shio Taiou
Address: 886 Kawaharajo-cho, Tenri City
Open: 11:00~14:00, 17:00~22:00
Close: Tuesday