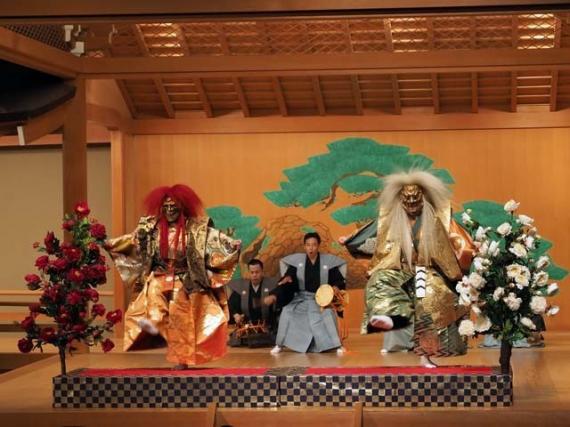 Are you interested in Noh, the oldest theatrical art in Japan?
Nara is the birthplace of Noh with its origin goes back to the 14th century. You see Noh actors wearing elaborate costumes and wooden masks on the stage, hearing vocal music and Japanese traditional music instruments.
While actors attract audience to this profound beauty and unique world, Noh can be mysterious and hard to understand what's going on for beginners.
We would like for all of the people who visit historic Nara from around the world to feel close with this traditional art that began in Nara a long time ago.
With that intention, we have planned the Noh program event that will deepen your understanding of the art of Noh theater.
————————————————————————————————————–
Sharing Japanese Culture in English ~The World of Noh~
Details of the event
Date and time: 1, Saturday 8th Feb. 15:30 ~ 17:00 (open 15:00)
2, Tuesday 11th Feb. 15:30 ~ 17:00 (open 15:00)
Place: Kasugano Intl. Forum "I・RA・KA, Noh Gakudo Hall"
It's located next to Todaiji Temple.
Language: Japanese and English
Schedule:
[Noh Program]
15:30 ~ 15:35 Opening Greeting of Event
15:35 ~ 16:10 Explanation of Noh Performance
16:10 ~ 16:30 Explanation of Noh musical instruments
16:30 ~ 17:00 Viewing Noh Performance. Play "Hagoromo".
After the performance, it's free to go home.
[Additional Workshop]
1, Workshop of putting on "montsuki-hakama": 15:00~17:30
*Montsuki-hakama is a Japanese traditional male Kimono costume.
*Prior to the program, please gather at 15:00. You can see the Noh program wearing the costume on.
2, Workshop of putting on "noshozoku": 17:00~17:30
*Noshozoku is a Noh costume.
*This workshop starts after the program.
The price of tickets
*Noh program… 2,000JPY/p.p.
*Putting on montsuki-hakama… additional 3,000JPY/p.p.
*Putting on Noshozoku… additional 8,000JPY/p.p.
How To Buy Tickets
Please click the following link to enter our website, NaraExperience.com!
"NaraExperience.com"
http://nara-experience.com/detail/index/507
*If you want to apply for the workshop, please write how many people want to participate which workshop in "Specific details/requests" of the form.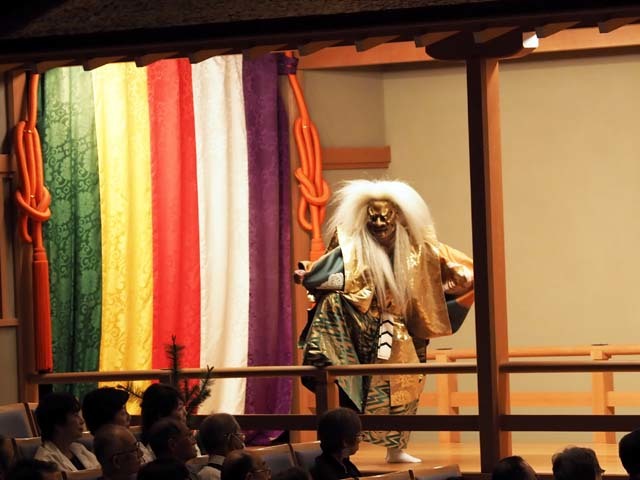 The Noh program will be held in three parts, including an explanation of Noh and the musical instruments used in Noh mixed with English explanations, and viewing a Noh performance.
When explaining Noh performance, we will explain the masks and their unique roles, and how to look at the stage, etc. We will then continue to explain the instruments used in Noh. The specialist in charge of the instruments is called the "hayashikata", and each person has one area that they specialize in. There are flutes, shoulder drums, and large drums, and we will explain the history and performance of each instrument.
At last, you will see an actual play called "Hagoromo". after our explanation, you can enjoy Noh much more!
After the Noh program, in the additional workshop, you can wear the actual costumes, like the "noshozoku" and "montsuki-hakama".
Noshozoku is a Noh costumen. Montsuki-hakama is a Japanese traditional male Kimono costume.
If you wish to wear montsuki-hakama, you need to come in 15:00 before the event to change outfit.
In case of wearing noshozoku, after the Noh program you can put it on. This is a one-time-only experience, so please apply!
After putting the costume on, you can go onto the Noh stage and try to play drum!
*Separate application is required for the workshop when you buy the ticket on our website.
Noshozoku: first two applicants,
Montsuki-hakama: first three applicants.
I hope you join our Noh Event in Nara in February!
"NaraExperience.com"
http://nara-experience.com/detail/index/507