This a major winter event held on Mt. Wakakusa, a symbol of Nara that overlooks the city.
It is held on the 4th Saturday of every January, and in 2020, it will be held on January 25th.
In its spectacular climax, the entire mountain is enflamed, burning up the night sky.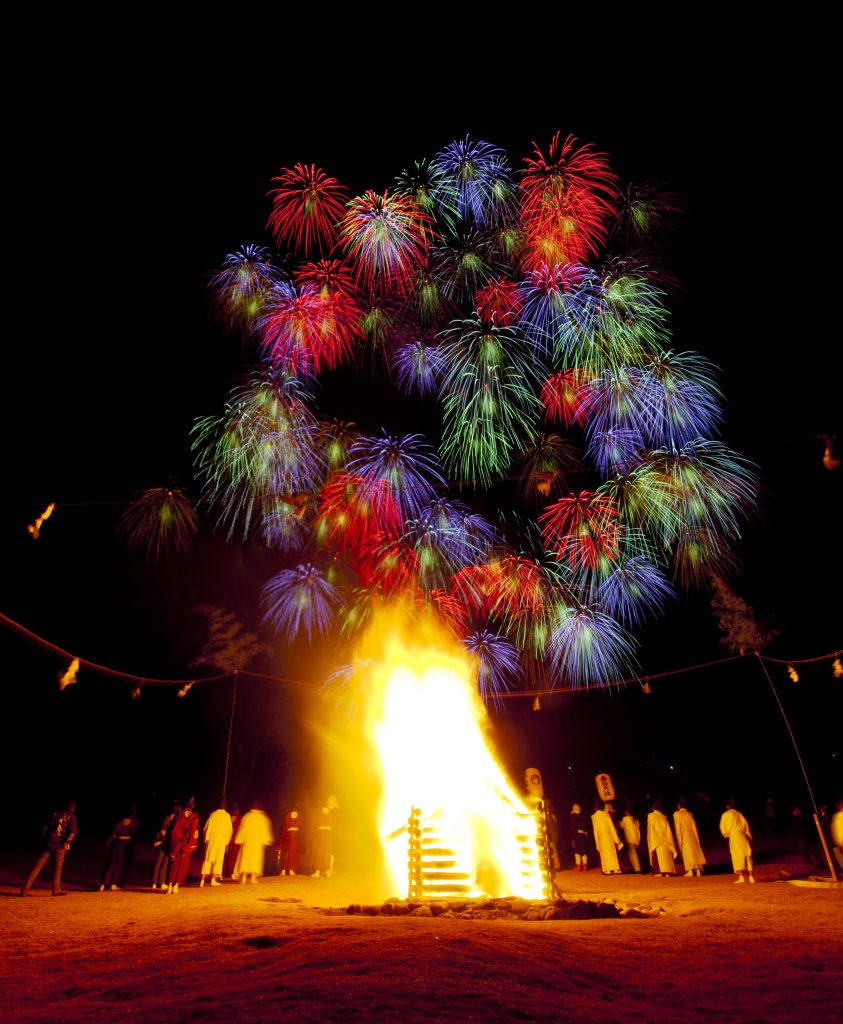 Though we know that the Mt. Wakakusa Yamayaki has been held for a very long time, when it was first held, why it came to be held, and other information surrounding its origins remain a mystery to this day. As for reasons, appeasement of the ghosts near the Uguisuzuka Tomb at the top of the mountain, and other possible theories have been offered up. Actually, it is said that many people would individually burn the mountain on their own to appease ghosts spirits, and it wasn't until the end of the Edo period when representatives from the nearby Kohfukuji Temple, Todaiji Temple, and Nara Bugyo began to gather and formally burn the mountain.

Just before the Yamayaki is a large fireworks display, tinting the clear winter sky with vivid lights and colors, like a luxurious starting gun for the Yamayaki (at about 18:15).
Every year, approximately 600 fireworks are shot up into the sky.

At 18:30, it is all set on fire.
Approximately 300 members of the Nara City Volunteer Fire Department move the fire from the central foot of the mountain to Taimatsu, and then to the front of Mt. Wakakusa. With the signal from a conch and a bugle, the 33 hectares and 3800-meter round grassland is all set ablaze.
How the mountain burns will depend on the weather, but it usually burns quickly after the fire is set, and finishes in about 30 minutes.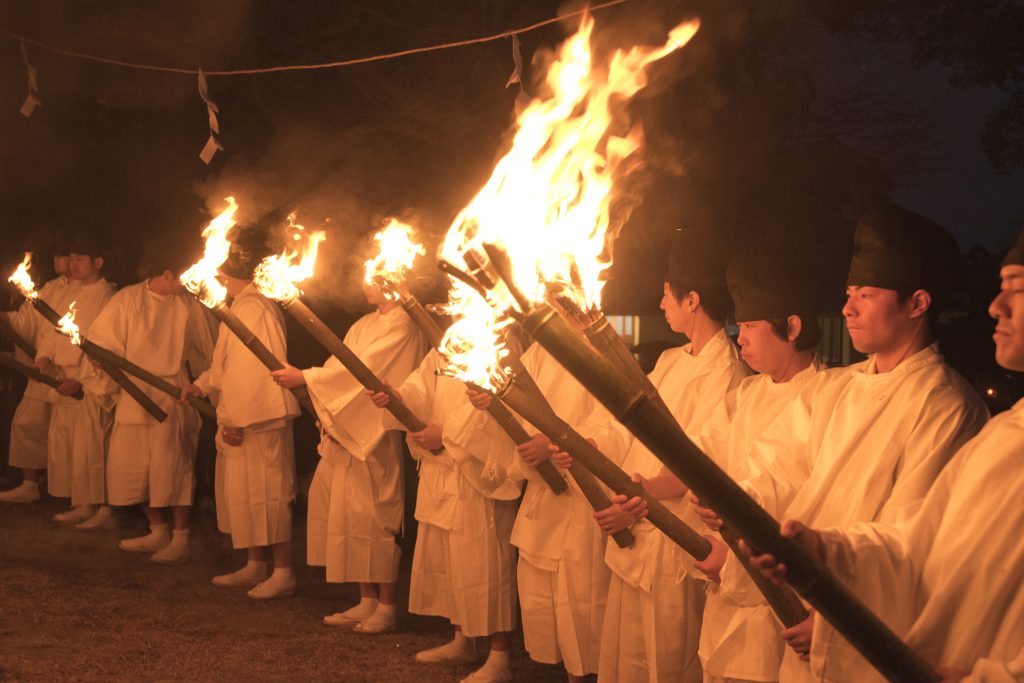 The base of Mt. Wakakusa is probably the best and most captivating spot to view the Yamayaki.
You can also get a beautiful view from Ukigumo-enchi in front of Nara Kasugano Intl. Forum Iraka, or from Heijokyu Imperial Palace as well.

Some places have transportation restrictions on the day of the event. Buses and taxis also must adhere to these restrictions, so please keep that in mind when you come.