Look at the beautiful green colors of noodle!
This is a soba noodle. Normally, the colors of soba noodle is brown.
On the other hand, this one is a Shincha soba, which new green tea powders are kneaded into soba dough.
You can find Shincha soba in May or June in the season of the new green tea leave in the early summer.
"Yamato-an", a soba restaurant in Yoshino which I introduced before, offers this soba dish using Yamato green tea. Yamato green tea is a high-quality of green tea produced in Nara.
Once you have a mouthful of soba, you enjoy the aroma of green tea in your mouth.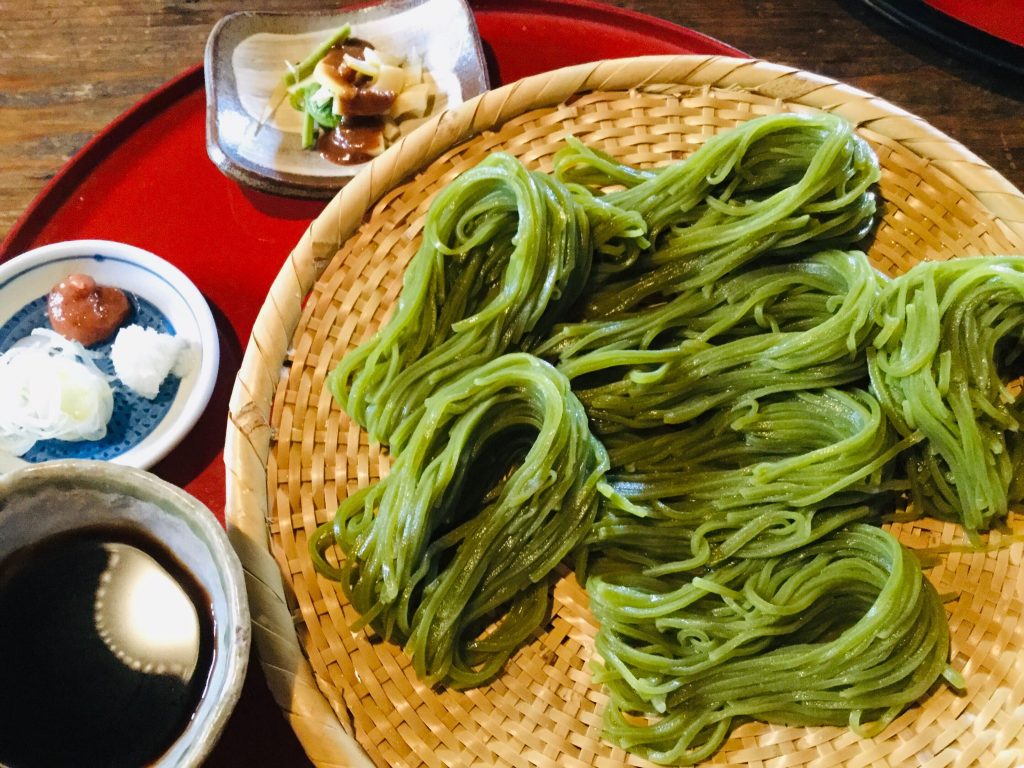 Shincha Soba. The green tea noodle.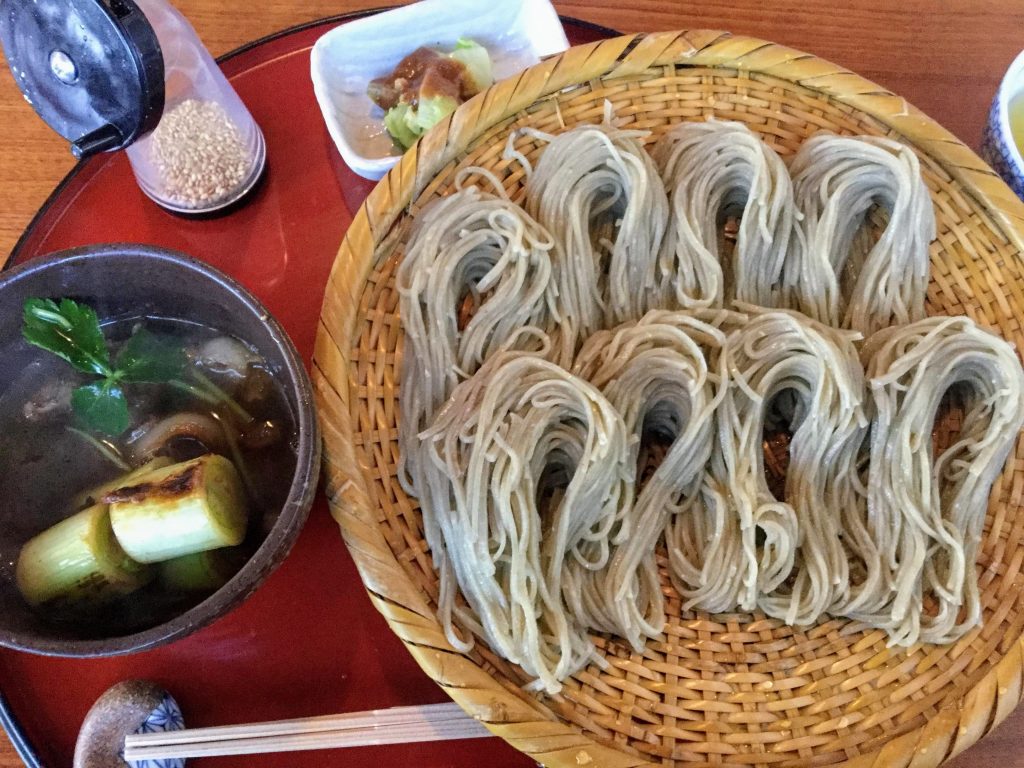 This one is a normal soba noodle.
Yamato-an put their home-made umeboshi, pickled plum alongside of soba. You add umeboshi into soba tsuyu, dipping sauce. The sour flavor is added to sauce. What a wonderful combination of green tea and plum!
Japanese people eats umeboshi more in the rainy season. Umeboshi helps your appetite stimulation and also exert bactericidal effect. It makes sense to eat umeboshi in a dampish rainy season.
Blow away a damp hot atmosphere with a green tea soba and umeboshi! Stay healthy!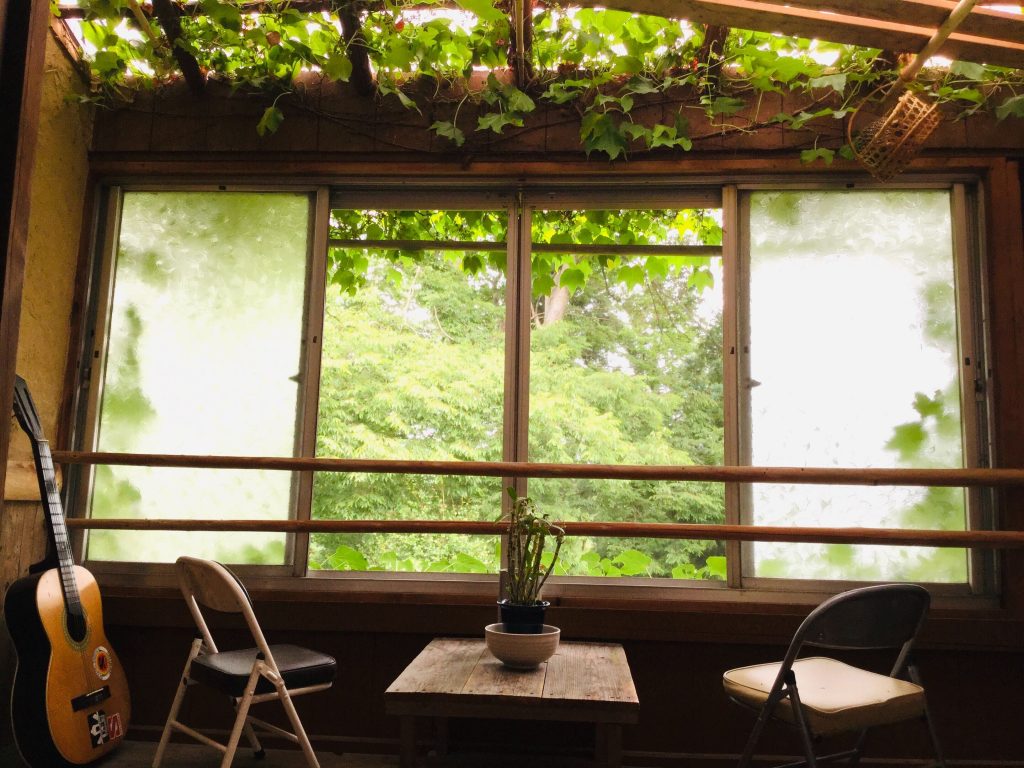 The fresh green view from the window in Yamato-an in June.