Akame 48 Waterfalls is about 1 hour drive away from Nara City. This area is spread over Nara and Mie Prefecture.
The steep rock walls and valleys created by ancient volcanic activities called "Muro volcanoes" create great nature art every season.
Various waterfalls lead you to an unusual world in the mysterious forest where the clear stream water splashes
between huge rocks.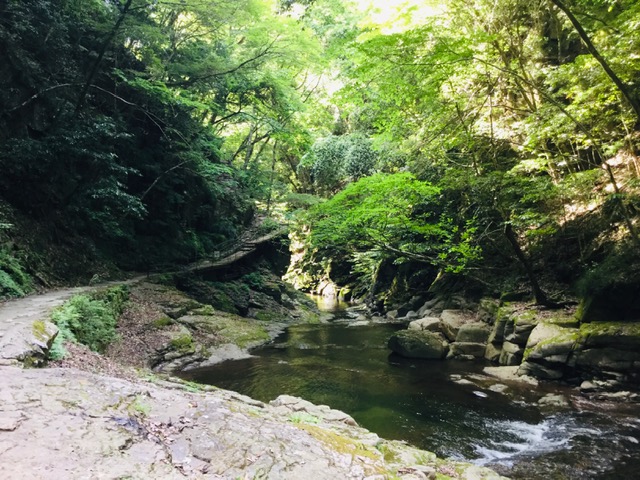 In the entrance of Akame 48 Waterfalls, you go through a Japanese Salamander
Center.
Japanese Salamander is an amphibian animal indigenous to Japan. It can grow
to 1.5meter long. It is said that its figure hasn't changed much since about 30 million years ago.
Being   a   very   precious   animal,   Japanese   Salamander   was   designated   as   a
National special natural treasure in 1952.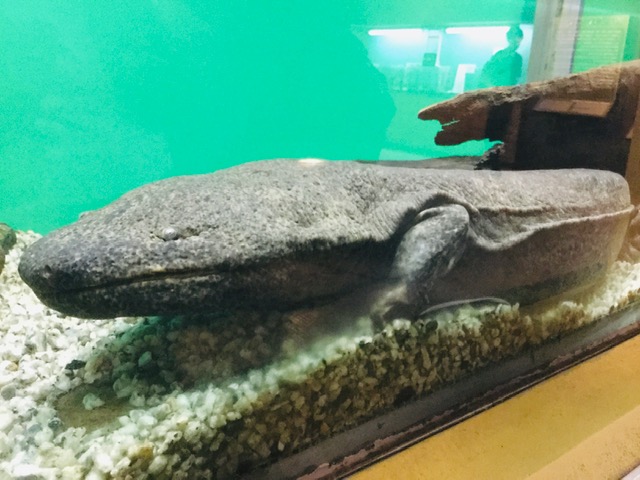 The 8 kind of species, 50 salamanders in total are displayed including giant
salamander which is endangered species in the center. They can live only in
clear streams.
These species are not familiar, but after watching them closely, you might find
them cute! Tiny eyes. The shape of hands. The way of swimming…   It's a very peaceful creature.
It's difficult to find salamanders in the streams, but this center provides
you a rare opportunity to observe them closely.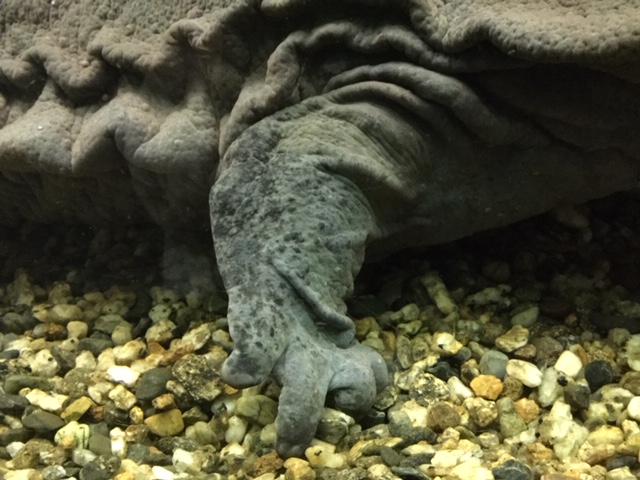 After learning about the salamanders, you start the walk along the streams with
many beautiful falls. Fantastic places at all season, but I recommend you to visit here in summer!