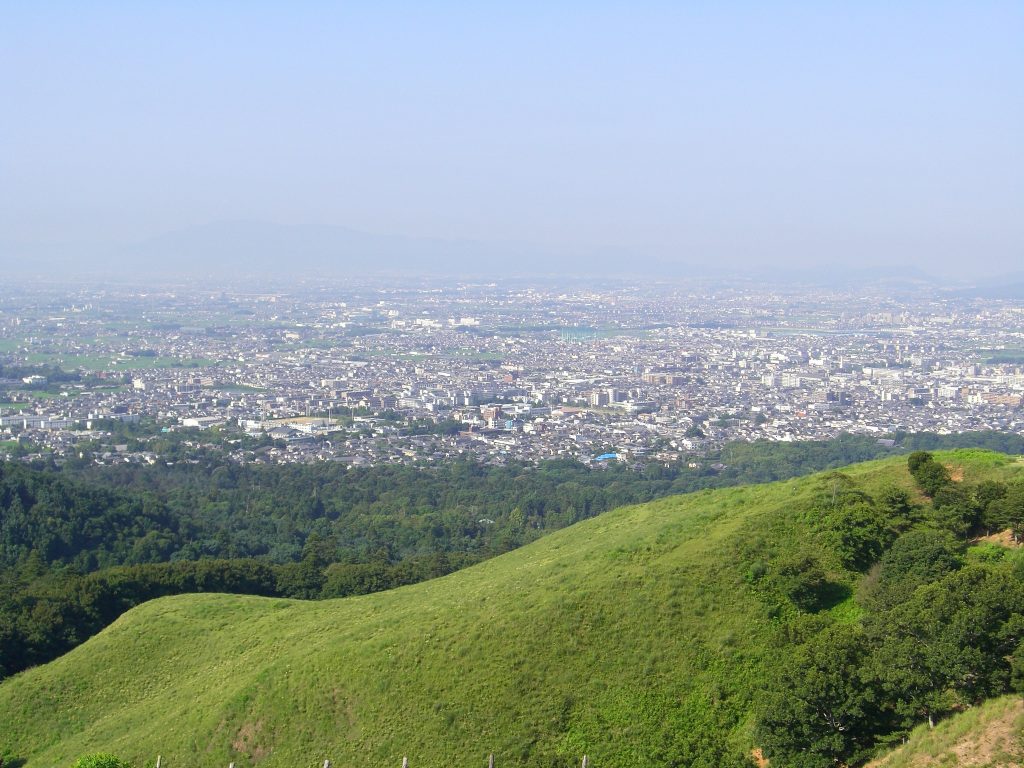 The Nara Park is the most popular place to visit in Nara. On the east side of the Nara Park, Mt. Wakakusa is located.
Mt. Wakakusa is only 342 meters high above sea level, whole of which is covered green lawn. From the top of the mountain you can get a view of Nara city. You can even find buildings of the World Heritage sites. You can see some deer there, too.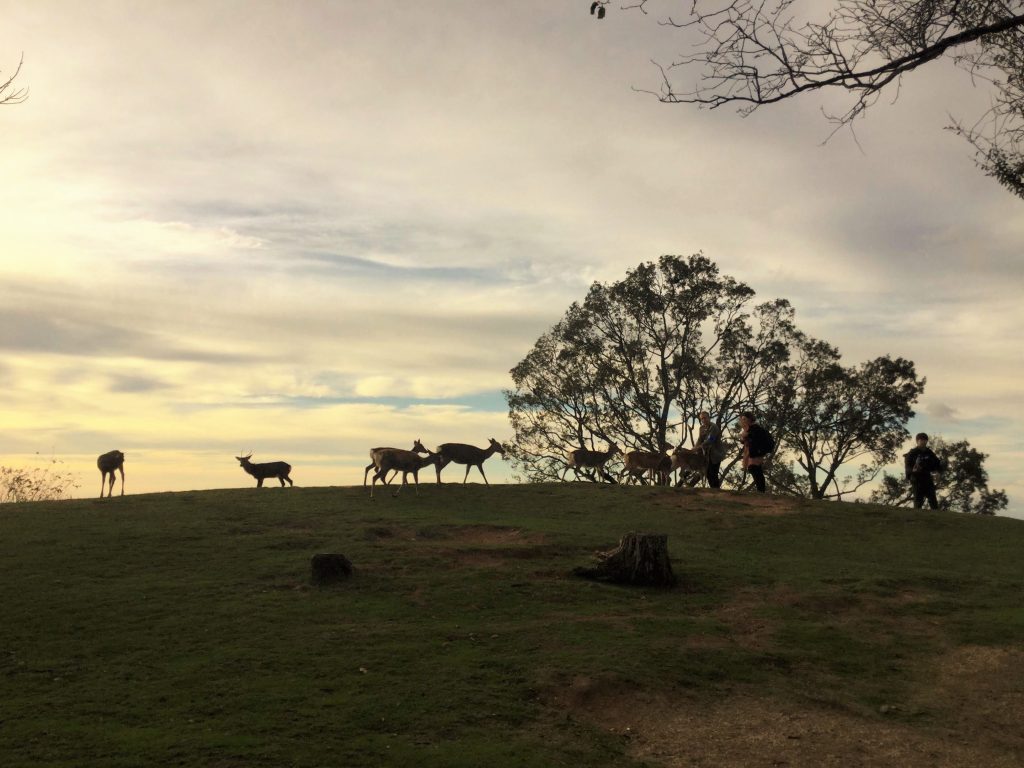 It's wonderful to see the sun going down from the top of the mountain but the night view is also fantastic.
This night view is designated as one of Japan's New Three Most Spectacular Night Views.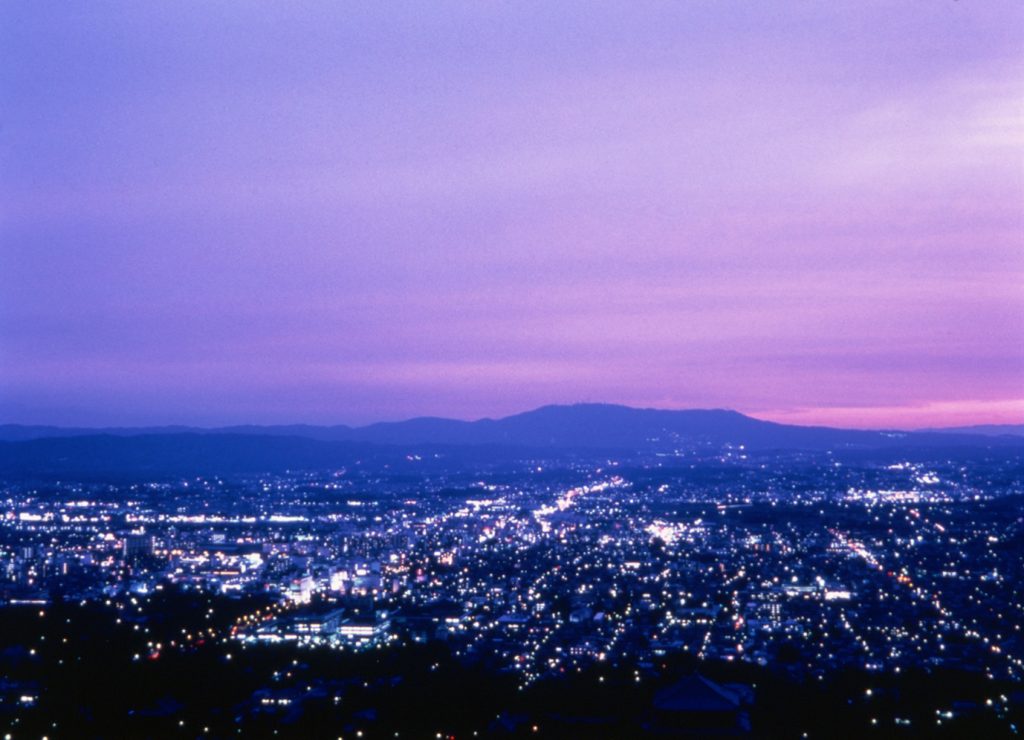 Nara Kotsu Bus company provides the limited sightseeing bus to see Mt. Wakakusa night view.
-Date: Saturday and Sunday until the 22nd September.
-Schedule:
19:30 Pick up and depart from No.4 bus stop at JR Nara Station.
19:35 Pick up and depart from No.20 bus stop at Kintetsu Nara Station.
20:00 Arrive at the top of Mt. Wakakusa.
Free time for 30 minutes.
20:30 Leave the top of Mt. Wakakusa.            (Please ask driver what time to leave in case of unannounced change)
20:53 Drop off at "Kencho-mae bus stop" in front of Nara Prefectural office besides the Nara Park.
20:55 Drop off at Kintetsu Nara Station.
21:00 Drop off at JR Nara Station.
*Time schedule can be changed or cancelled due to weather condition.
-Bus fare for round trip: 600 JPY for adult, 300 JPY for kid between the age of 6 and 12.
*No necessary of booking in advance. But please remind there is a possibility that you might not able to take a seat in case of full passengers.
*Please kindly note that the tour is operated only in Japanese.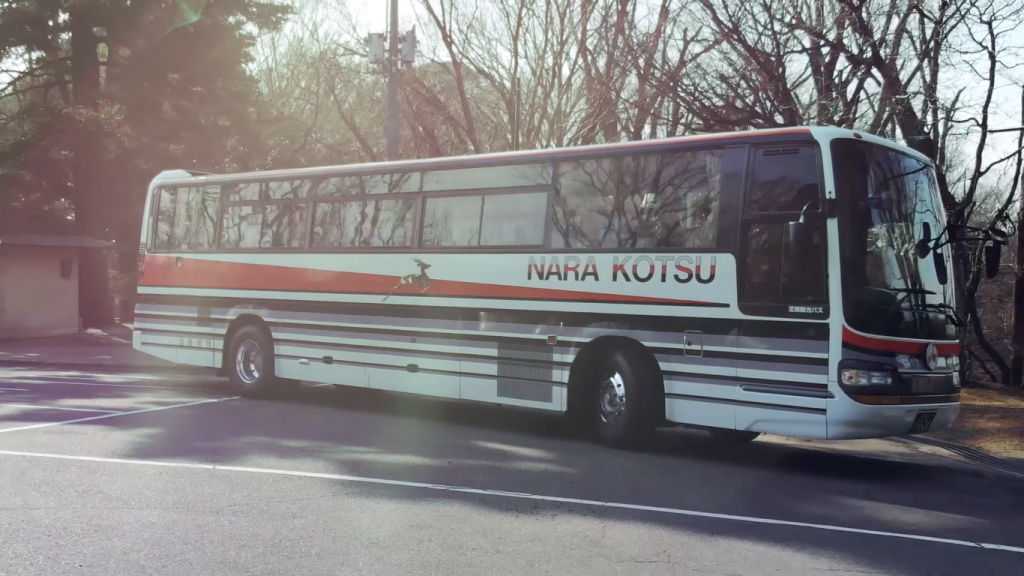 This bus tour is operated by Nara Kotsu Bus company on the specified dates and time.
If you want to visit on other dates or prefer a private tour, we are a tailor-made tour company, so please ask us anytime!
We can arrange a private tour with a chartered car and an English speaking guide.