Last week I introduced Gojo Genbei on our blog, a restaurant that mainly serves vegetables. That restaurant also operates a lodge in a renovated traditional Japanese machiya townhouse located on the same Gojo Shinmachi Street.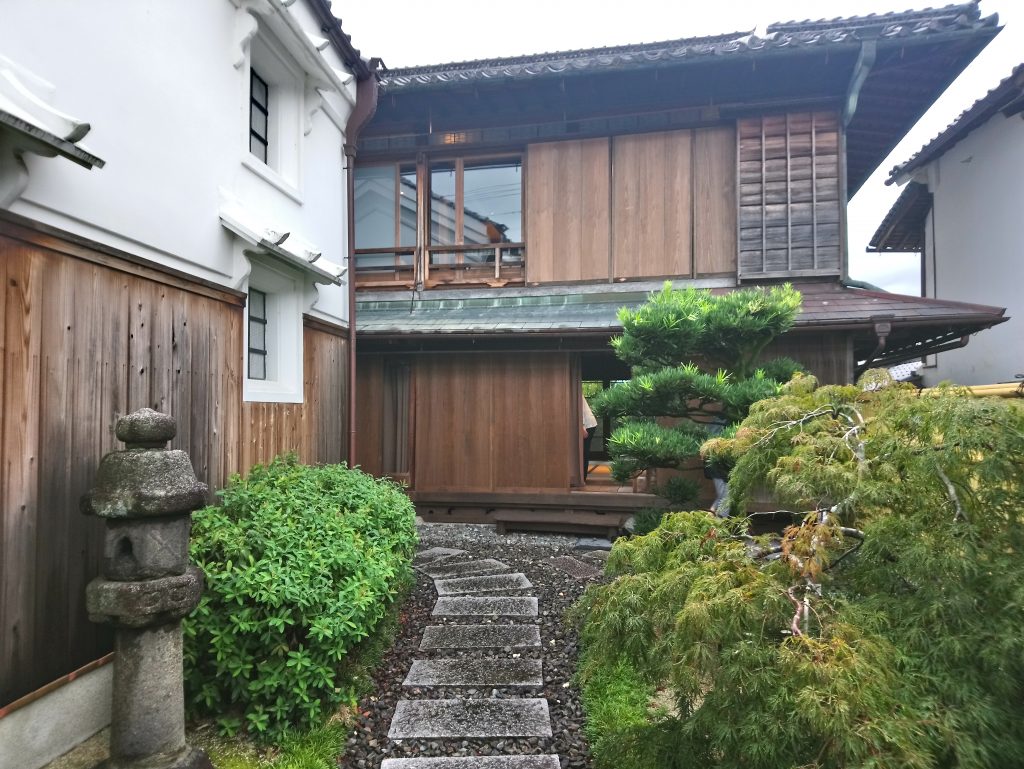 It is a lodge that rents out the entire machiya house to one group of guests per day. There are two houses on the grounds, respectively called "Hanare" and "Kura", each with its own style.

"Hanare" was built in the Taisho era in the Sukiya-style of architecture, as a separate place to treat and welcome guests.
From the second floor facing the Yoshino River, you can have a clear view of the mountain range continuing all the way to Kumano.
Also, the bathtub is made of Japanese cypress.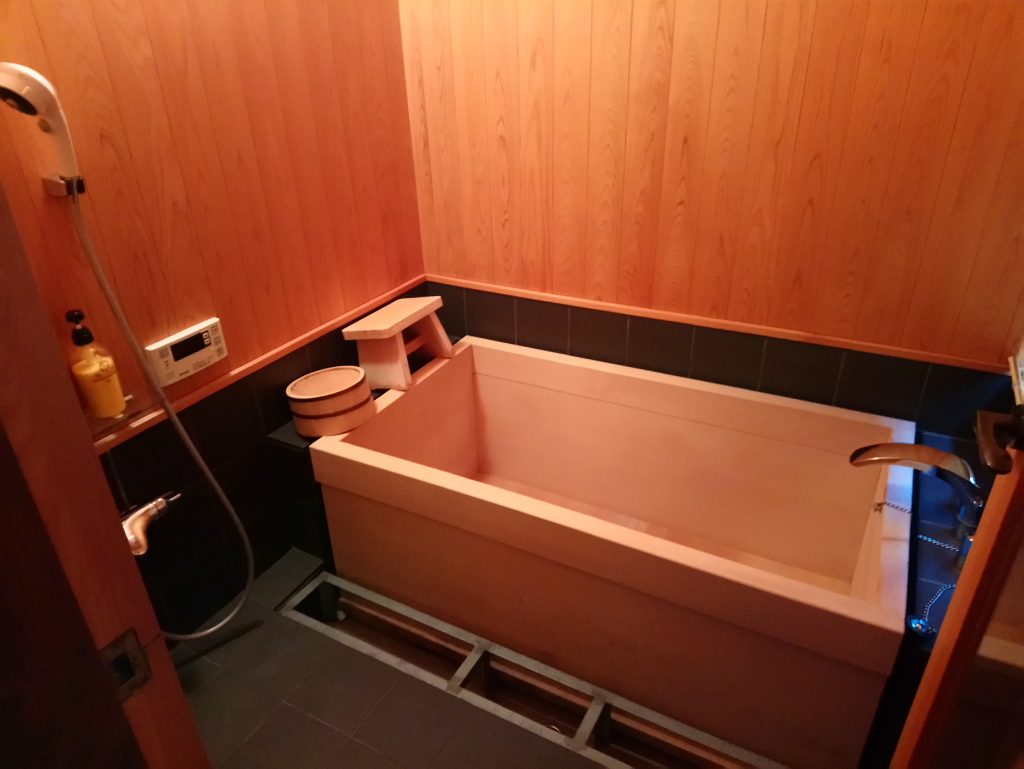 "Kura" is a renovated earthen storehouse, and you can see the style of period in the doors and roof.
Compared to "Hanare", it is a smaller, comfortable space.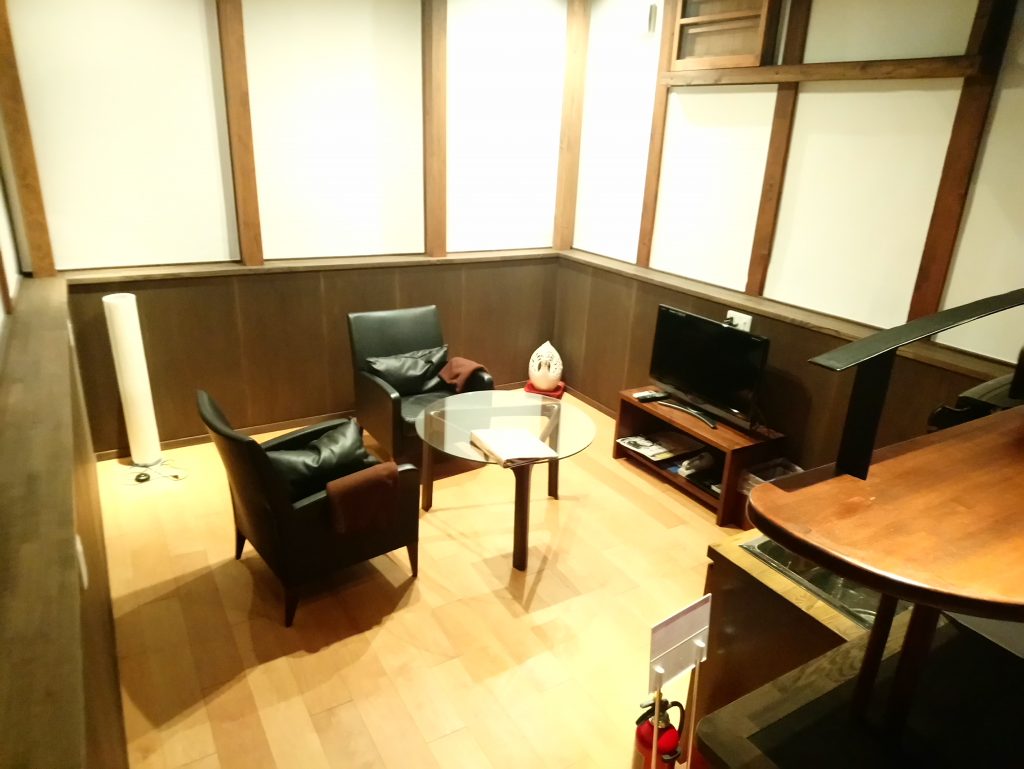 For those who would like dinner, please enjoy a vegetable course at Gojo Genbei.
The restaurant is very close to Yanase-ya.
Breakfast is Japanese style and is offered at both "Hanare" and "Kura".

Guests in both houses also keep the keys to their respective houses, so they can enjoy life as a resident inside this traditional Japanese architecture without being disturbed.
I recommend strolling in the morning or evening along the old buildings of Gojo Shinmachi Street.

If the weather is nice, you can also see a beautiful sunset from the banks of the nearby Yoshino River.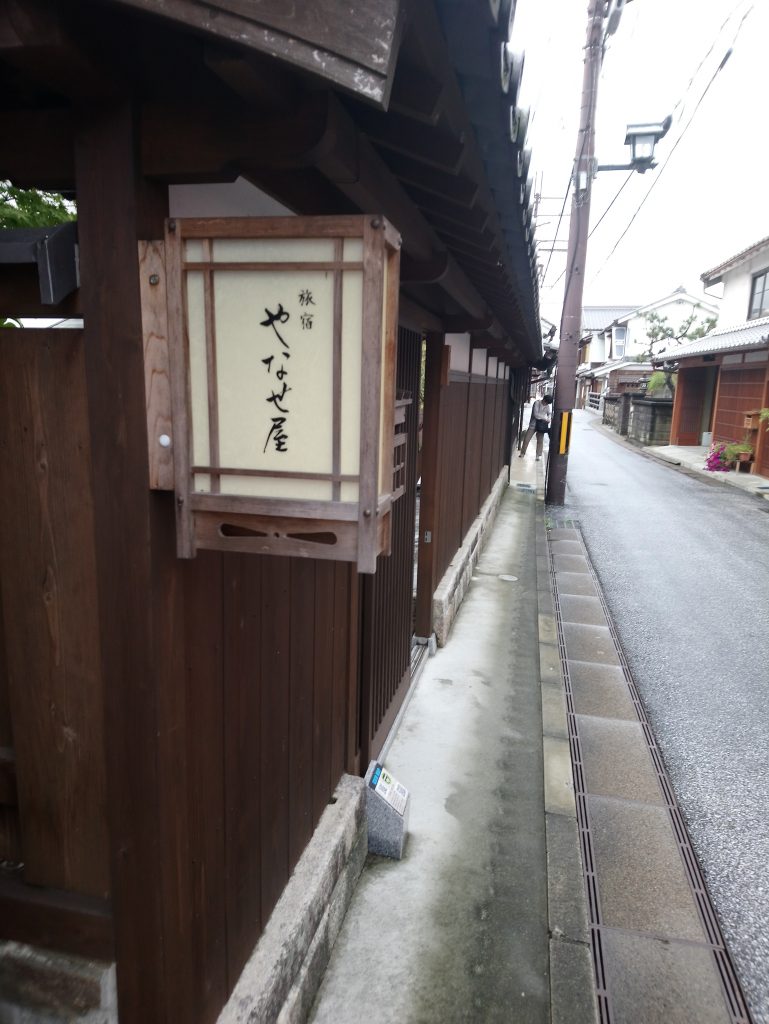 Get away from the noise of the city, or the fatigue of a trip, and please enjoy a nice, quiet time here without being disturbed by anyone.