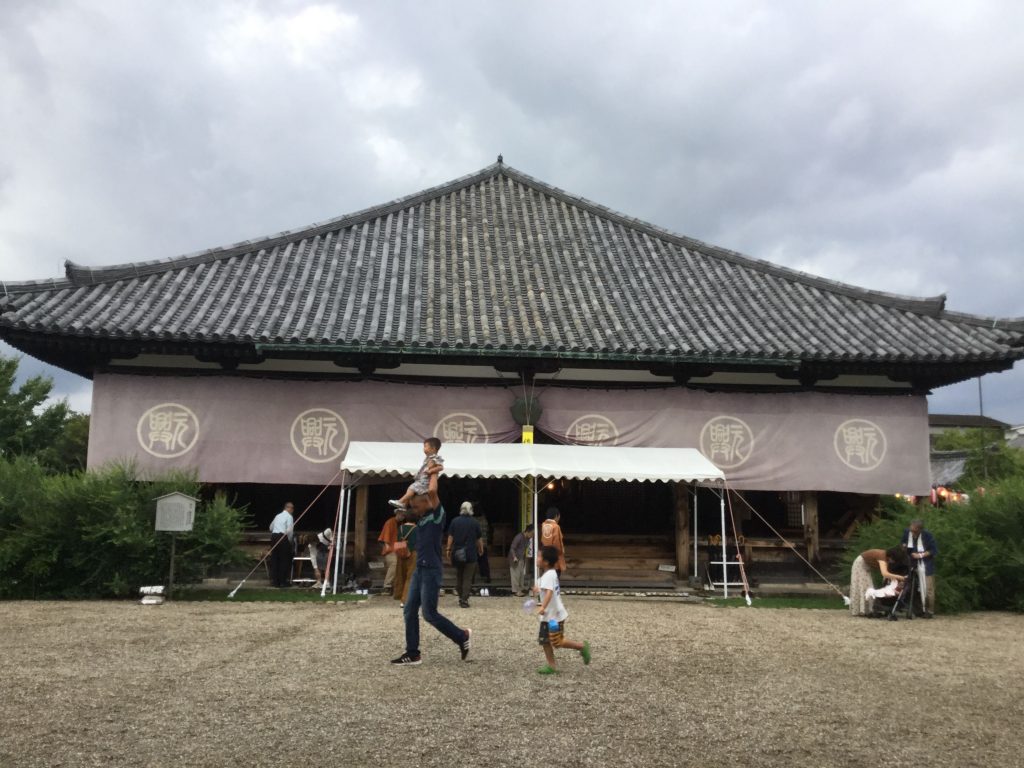 [Gangoji Temple]
Jizoe-Mantokuyo is the yearly ritual took place in Gangoji Temple in Nara City in the summer season.
Gangoji Temple is said to be one of the oldest temple in Japan and is designated as a World Heritage site.
The faith in Jizo, or Ksitigarbha, one of the Buddhist saint in this temple has been widely spread to people since the 11th century.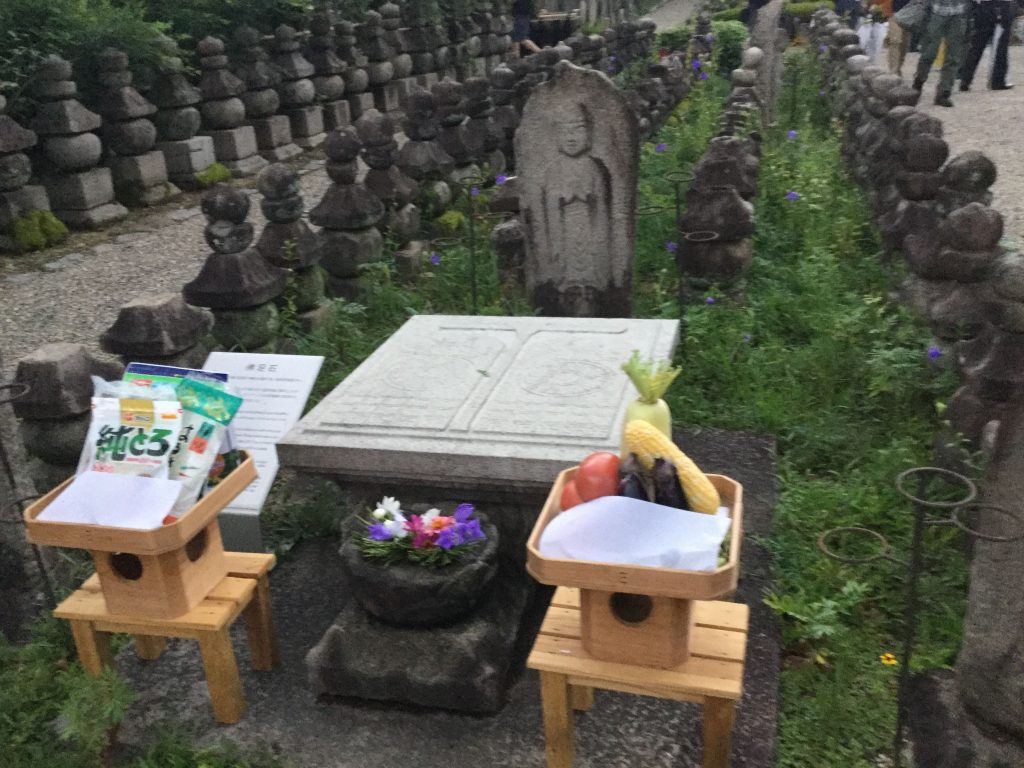 [Jizo, Ksitigarbha]
Jizoe-Mantokuyo is the ritual to pray for Jizo, Ksitigarbha and dedicate light, flower and music to Jizo. Manto means ten thousand of lights.
People gathers in Gangoji Temple in the evening and pray for family's prosperity, children's healthy growth and global peace dedicating votive light in shallow plate to Jizo.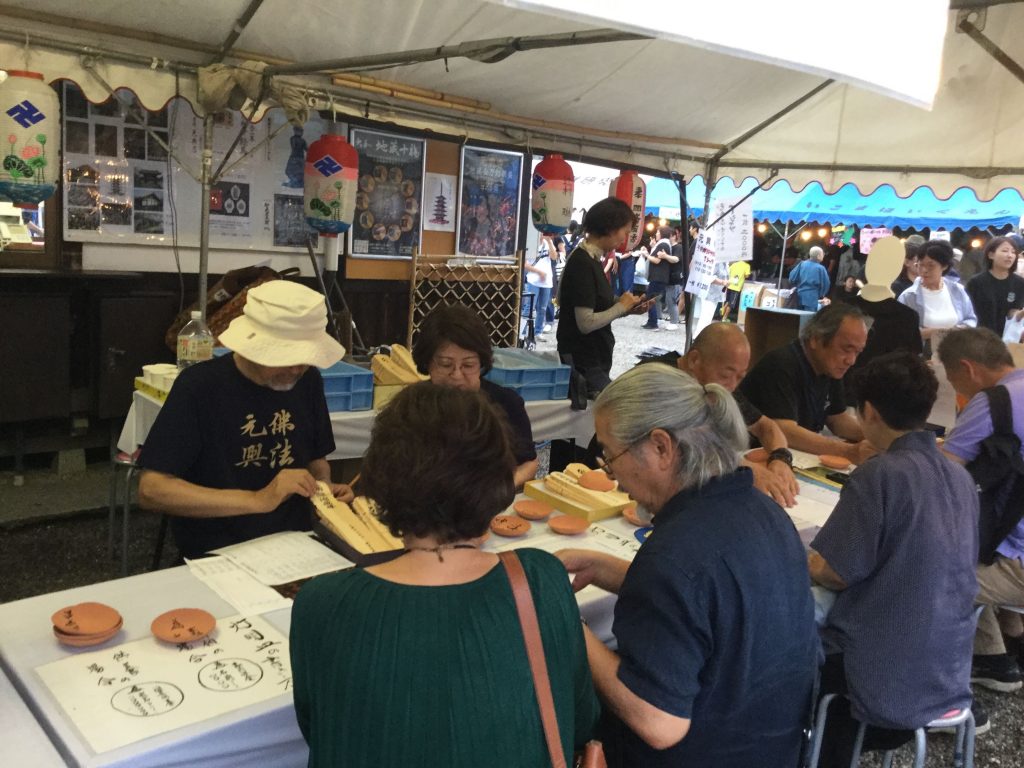 The plate is the brown one you can see on the pic. People write their wishes on the surface of the plate and pour canola oil in it and put light on the wick.
In the early evening, the Buddhist memorial service takes place in the porch of the main hall.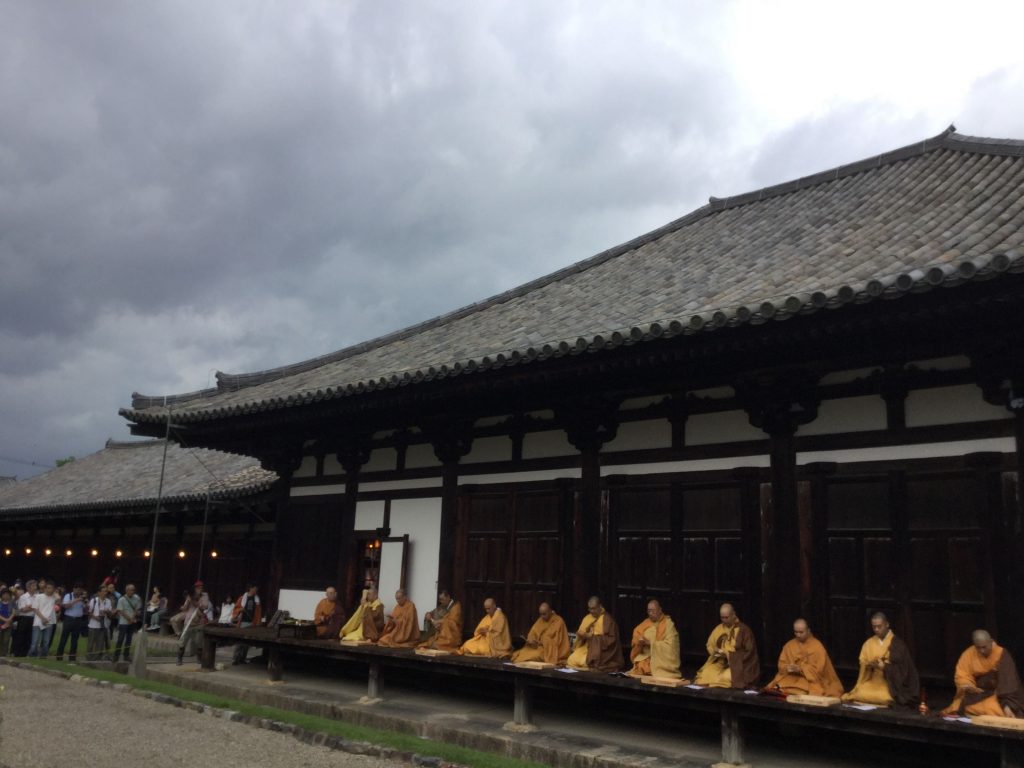 This year the ritual was took place in the evening on Friday the 24th and Saturday the 25th August.
I visited Gangoji Temple on Friday. Many people and families prayed and enjoyed having the snacks at a low price offered by the neighborhood's communities.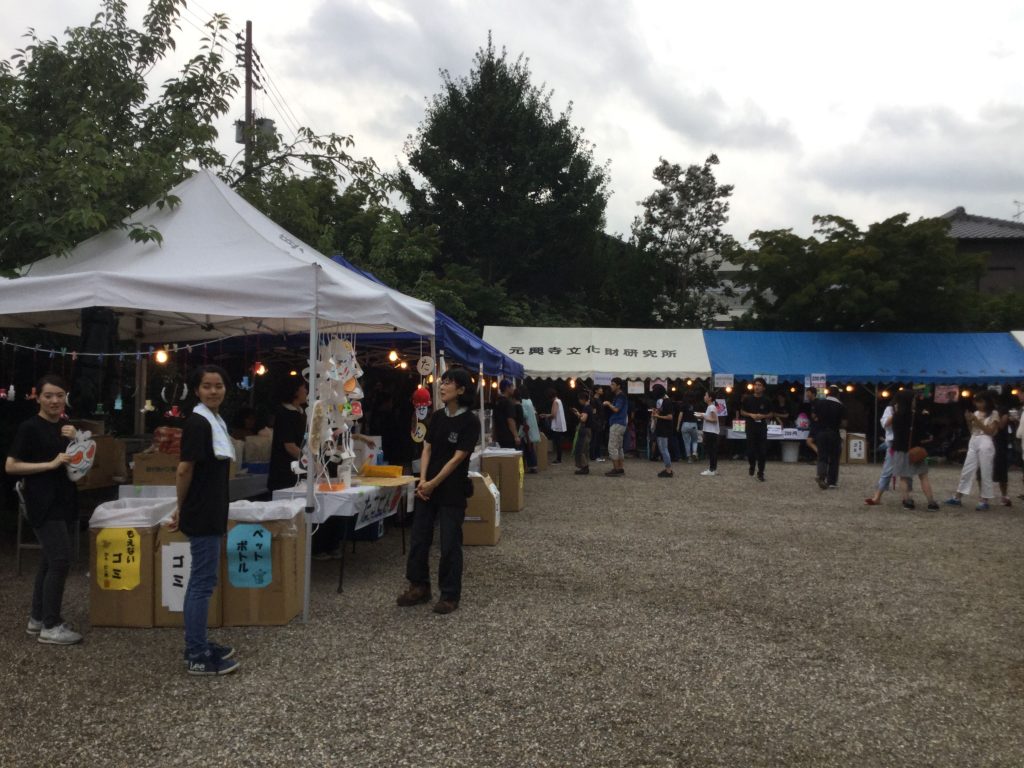 During this peaceful time, suddenly we were caught in a heavy downpour and lighting.
The numerous votive lights were supposed to be beautifully lined up inside the precinct.
But unfortunately, not today. This kind of squall can be happened often in the summer season.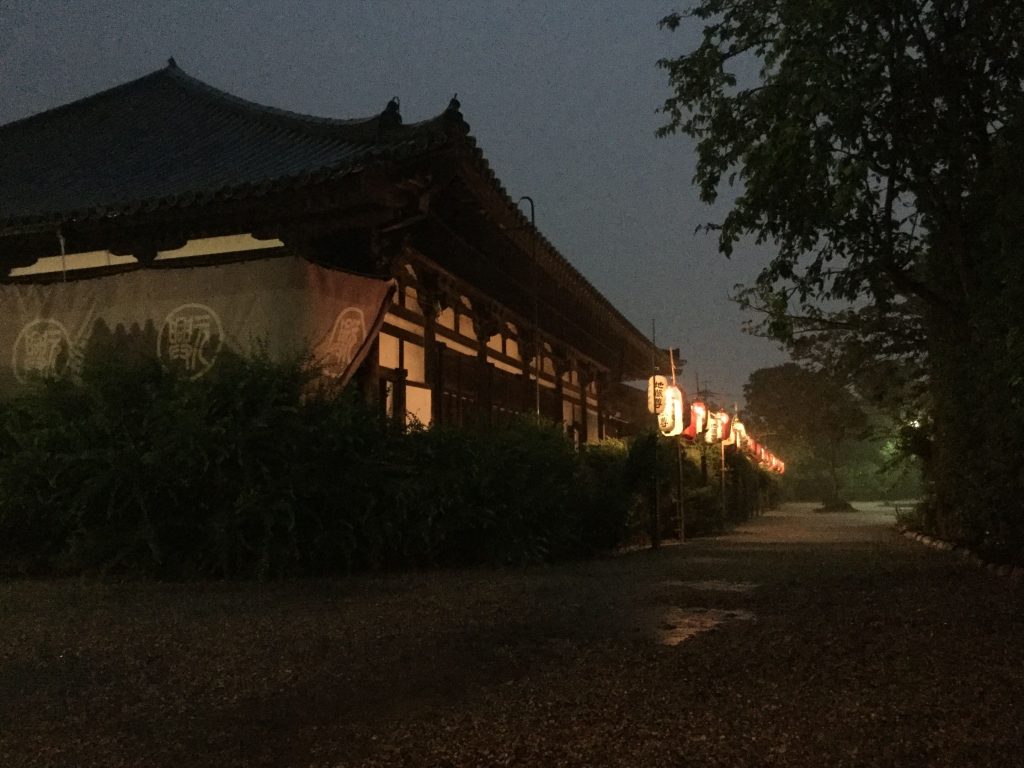 Normally, you can feel so peaceful among the fantastical atmosphere with numbers of candle's soft lights and people's quiet wishes.
But this year the temple was surrounded by the sound of the heavy squall and pouring water from the heaven.