I Introduce an Art Forest located in Uca City. It's a 50-minute drive away from Nara City.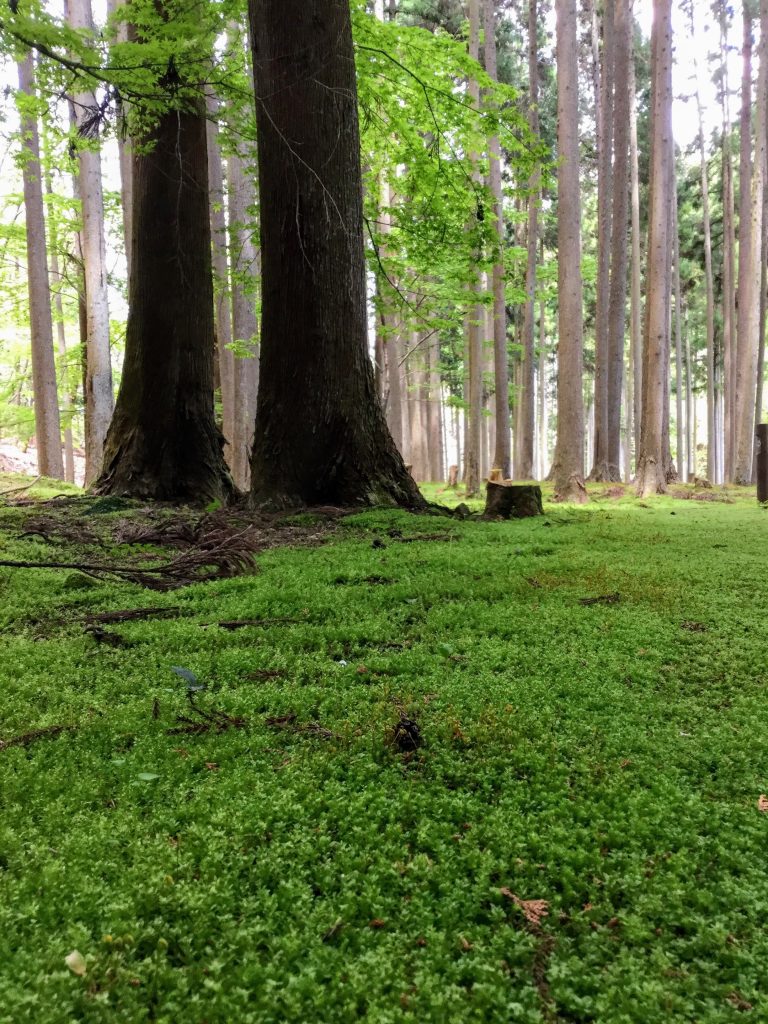 It is supervised by Dani Karavan, a famous Israeli sculptor in 2006. The theme of this Art Forest is a harmonization of nature and art.
The art forest is built from a perspective of countermeasure of land slide and regional development. With respect the nature as it is, the art forest is succeeded to recreate the rice terrace and forest trying not to hurt the nature. The concept of his art is the universe. Especially the road of the sun is attractive. 7 pieces of the arts is dotted in its spacious site having 7.8ha.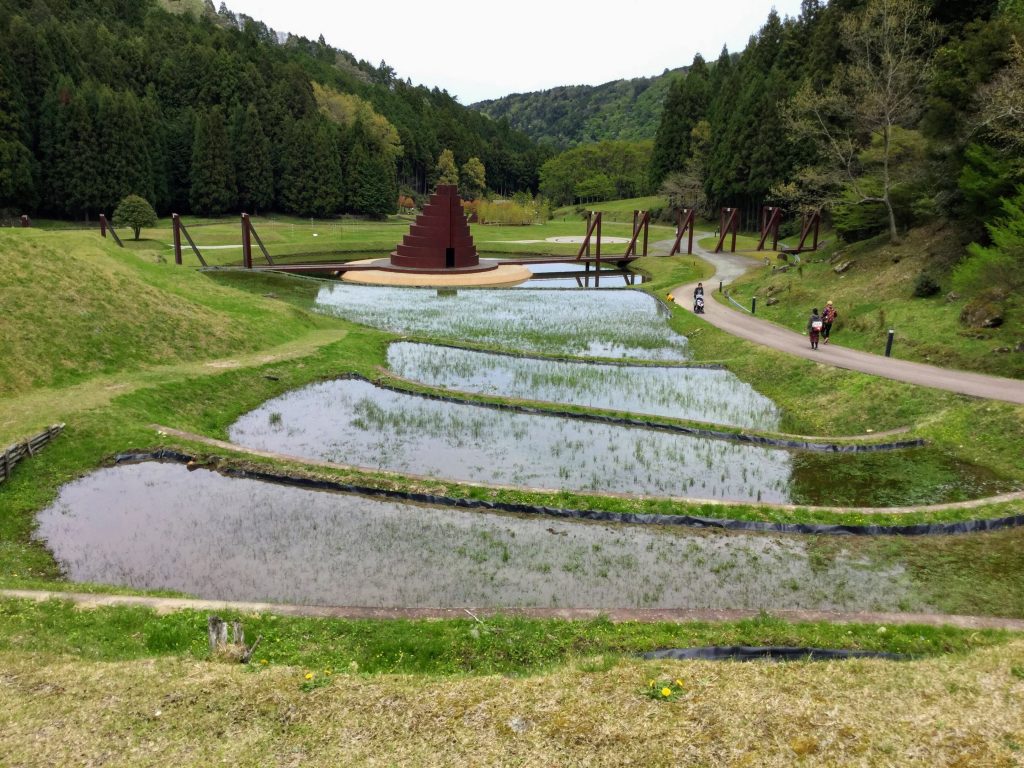 It's a good place to enjoy the beautiful collaboration of nature and the universe art. On a good weather day, people bring their lunch boxes and enjoy the sunlight and nice breeze on a picnic.
Have a good communication with nature here!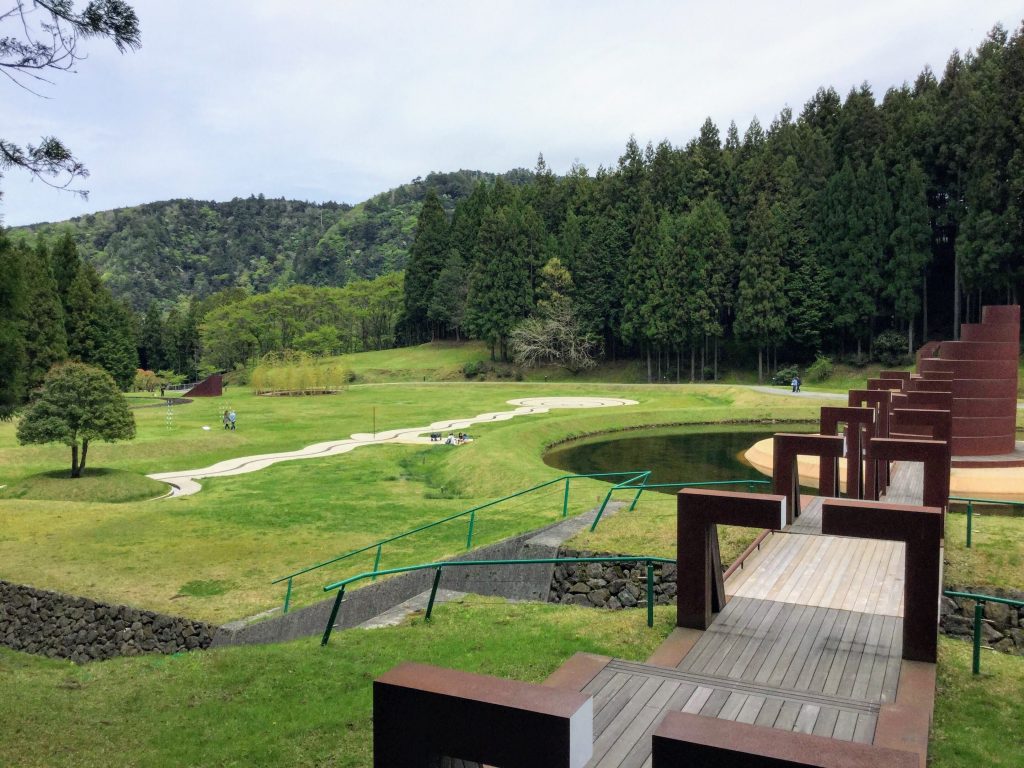 Please kindly note that it's supposed to be closed until the end of May due to the coronavirus situation.
================================================================
Muro Sanjo Koen Geijutu-no-mori
(Muro Art Forest)
Address: 17-3, Hibara-Shimoidani, Uda City, Nara Pref.
Open:  April-October: 10:00~17:00,  March/November/December: 10:00~16:00
Close: Tuesday,  from 29th December to the end of Februry
Entry fee: Adult: 410yen, High school students: 200yen, under high school students: free