May will be over soon. It's been good weather recently in Nara.

Our office has resumed the business from this week.
Japanese government lifted the state of emergency declaration for Nara last week, so many shops and restaurants have also reopened gradually.
At the moment, Tokyo, Osaka and other some cities still keep the state of emergency declaration.
(currently, as of 20.May.2020)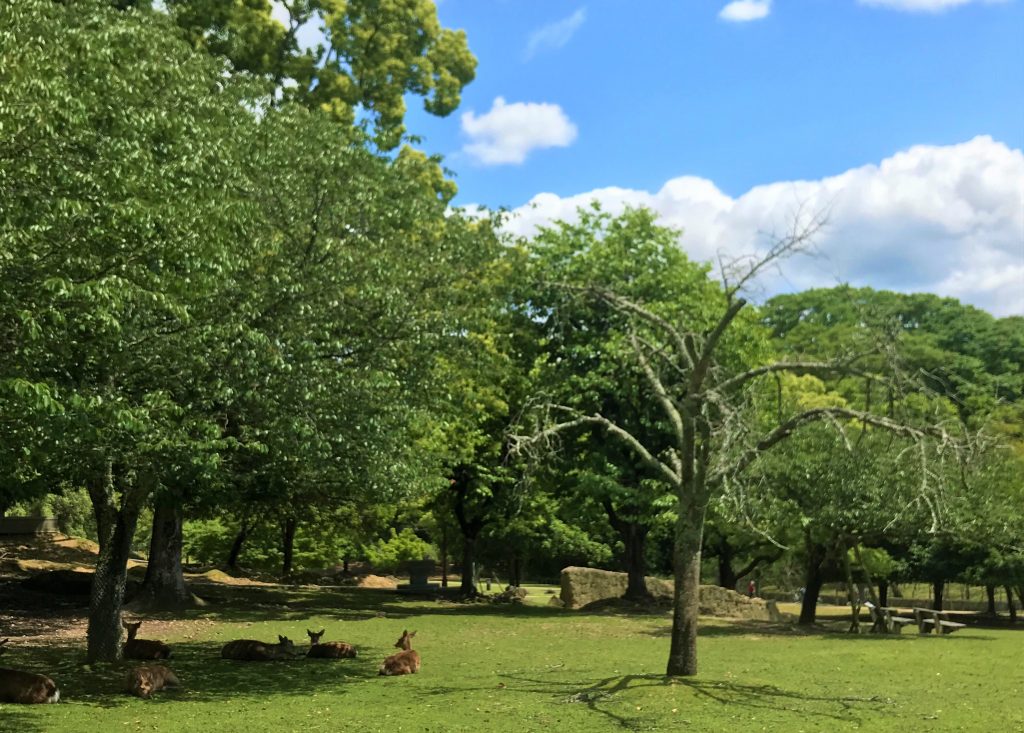 There are still not many people outside. Before, Nara city was one of the most famous tourist spots in Japan and it was crowded with tourists from all over the world.
We were able to see many tourists enjoyed feeding deer cracker to deer any time. Now, deer is waiting for you around Nara Deer park.
In June, it is the baby boom at Roku-en Deer Centre. Mother deer and fawns are protected there for and after birth. If it were usual, the fawns at the centre would be opened to public. Unfortunately, we cannot see them this year there due to event cancellation for coronavirus.
Please wait for their debuts around Nara Deer Park to meet cute fawns!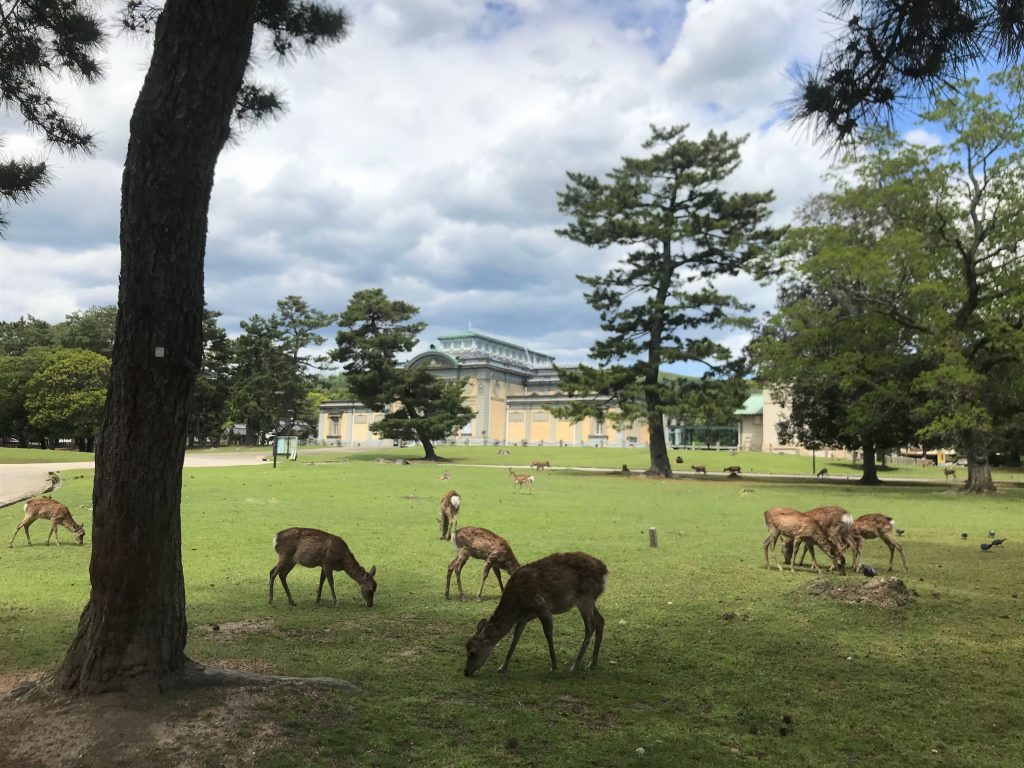 Nara Visitor Centre & Inn also reopened from May 16th. Opening hour is shortened to 09:00 – 18:00 until further notice.
You can get many information including maps and brochures of Nara City and Nara Prefecture there.
If you have any questions, please contact staff who can speak English, Chinese and Korean.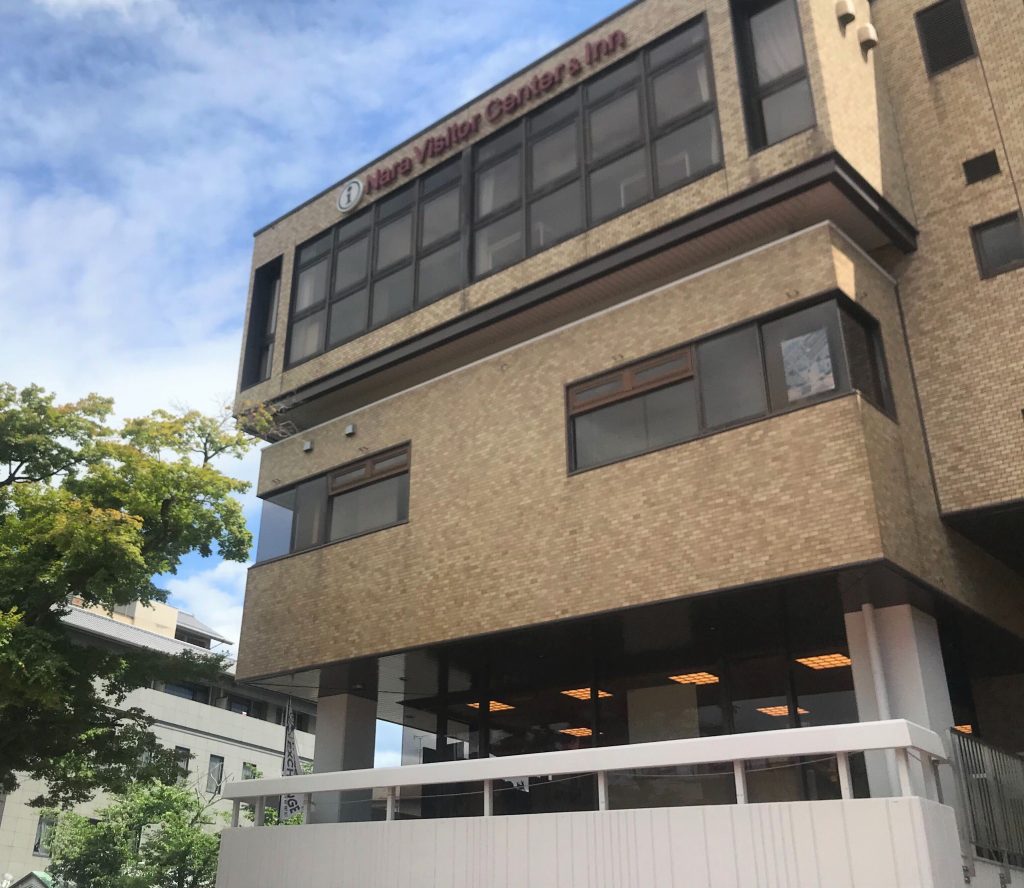 Fresh green leaves are very beautiful now. The season is changing from spring to summer in Nara.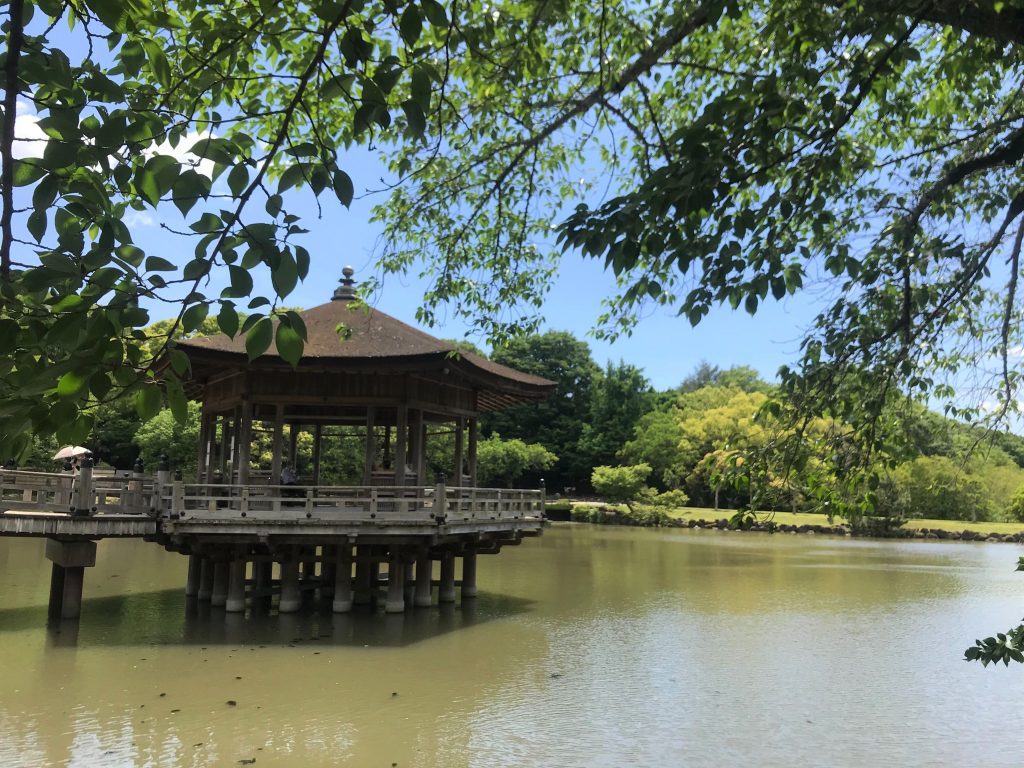 Please stay safe and take care of one another. We are waiting for you in Nara until the situation changes and that day comes everyone can enjoy travelling.